Last Updated on February 23, 2021
This post may contain affiliate links. Please see our Disclaimer Policy.
19. Tin Can Toss
Sometimes a little bit of fun can be packed inside of those tin cans, too! Hang them from a homemade structure, and see how many bean bags, rocks or balls you can get into the different sized cans. You could even label each one with a point value based on its size.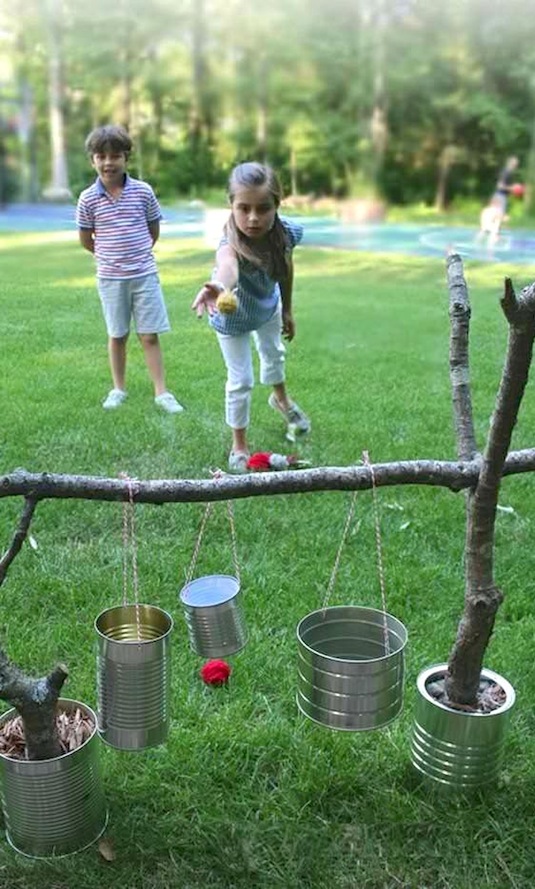 20. Lawn Scrabble
If you're a Scrabble junkie like myself, you just might be up for this challenge! The fun part would be tip toeing over all of the scrabble pieces to put your word down. That's all you'll need is 8 feet of space, 225 pavers, and a lot of craft-store wood plaques. That's not too much to ask, right? Read more about how it was done here. For a similar word game that you can play outdoors using giants check out this seriously JUMBO Bananagrams Word Board Game!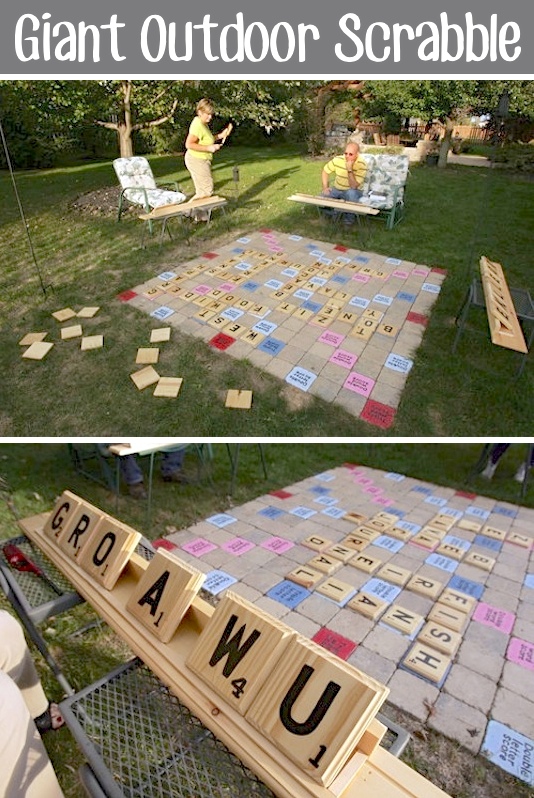 21. Stumps Tug-of-War
This game isn't just about strength, not when you add in a few upside down milk crates or wood stumps! See who can keep themselves balanced while trying to pull their opponent off. You could even make a mud pit to make it more interesting.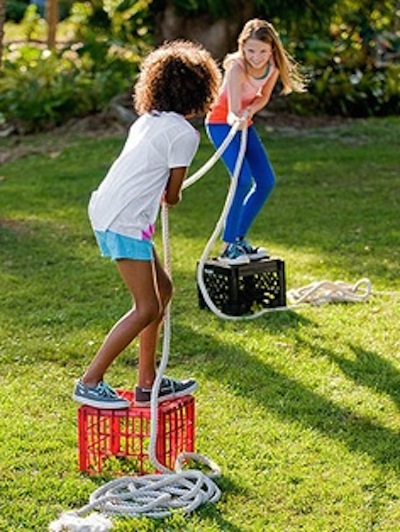 View the entire list of 32 Of The Best DIY Backyard Games.
---