Last-minute, easy, Valentine Card for teachers (with Berries)!
Coming up with a valentines card for your kid's teacher isn't the simplest task. But, I hope you like this one! I find this idea quick but thoughtful. It is a "berry" cute valentine for teachers on Valentine's Day!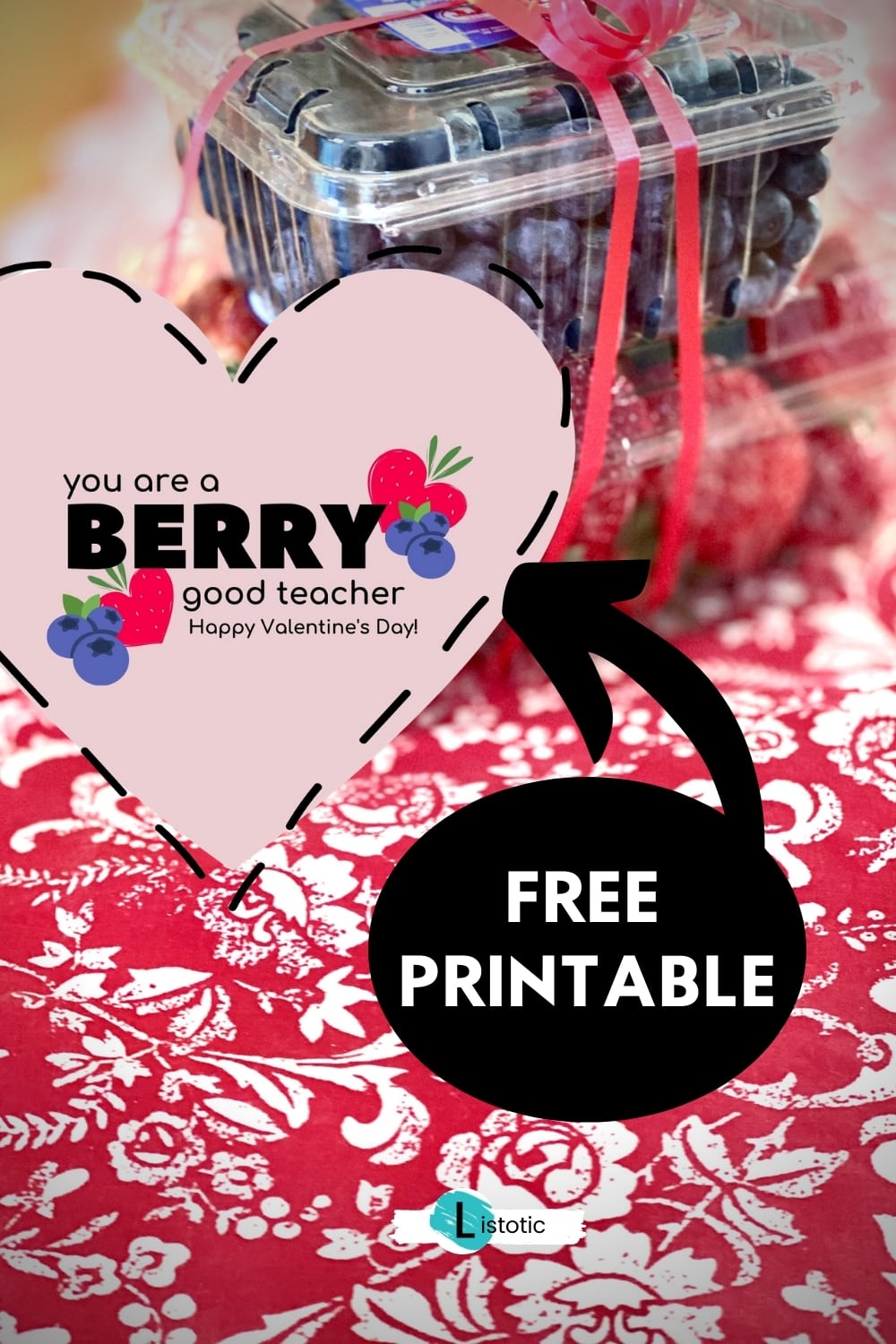 This was me this afternoon… well, fiddlesticks (or something like that)! The teacher Valentine's Day gifts I ordered are not going to arrive in time. It was time to get something figured out quickly.
So, there I am wandering around the grocery store… because I needed to go there anyway. (Because I ALWAYS need to go to the grocery store it seems). I have this sneaky suspicion that teachers like sugar. But, around holidays they might be more anti-sugar. Probably because they have a first-row seat to the side effects sugar causes (i.e. students running around crazy like there is a laughing gas leak).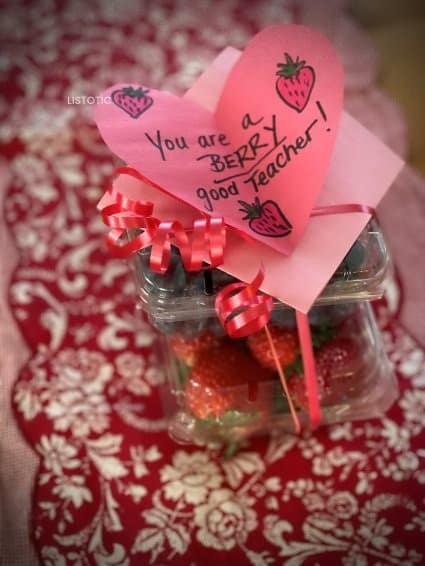 Note: Teachers don't always want sugary sweets for Valentine's Day.
Cookies? Nah. Candy? Nah. Chocolate? Who doesn't like chocolate? But, most likely they are going to receive plenty of sugar already. Furthermore, too much of anything can take away the joy. Oh, I see they have a fully stocked shelf of strawberries plus they are on sale. I check them out and see they are looking pretty good. Blueberries are also on sale. So I go ahead and stock up. This might be the perfect last-minute valentine's gift for my kid's teachers.
Next, I think to myself… maybe the teachers would like some fresh healthy sweet berries! Eureka! I'm going all-in now and I've got a cartload of fresh nice-looking berries (on sale too). BONUS! So, I picked them up and all I had to do was add a ribbon. If only I had been near a Hobby Lobby I would have grabbed some curly ribbon.
But, leftover Christmas ribbon works well for this "berry cute" Valentine card for teachers too!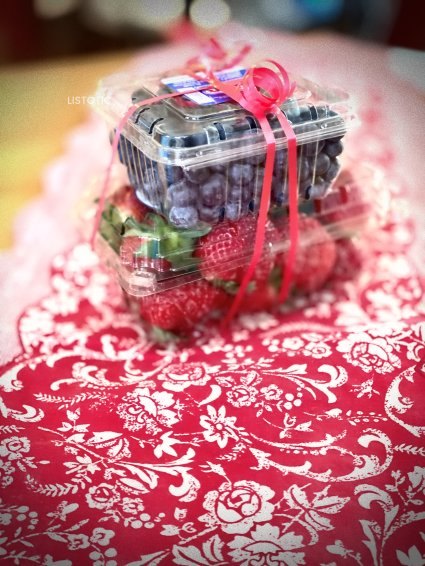 Next, is the message card. It doesn't take long to start coming up with some fun valentine's sayings. Just let the messages roll off your tongue.
"You are a berry special teacher"

"Teacher, please don't berry me in homework on Valentine's Day"

"Have a berry Happy Valentine's Day"
Any of those would work great with a little ribbon. Just tie around boxes of berries and it's good to go. Not to mention the good & healthy example I am setting for my boys. (Not even planned!)
So, now all we need for this valentine card for a teacher is an easy-to-print card. Here is something I came up with quickly. Feel free to print it out and use it! PDF free valentine printable here.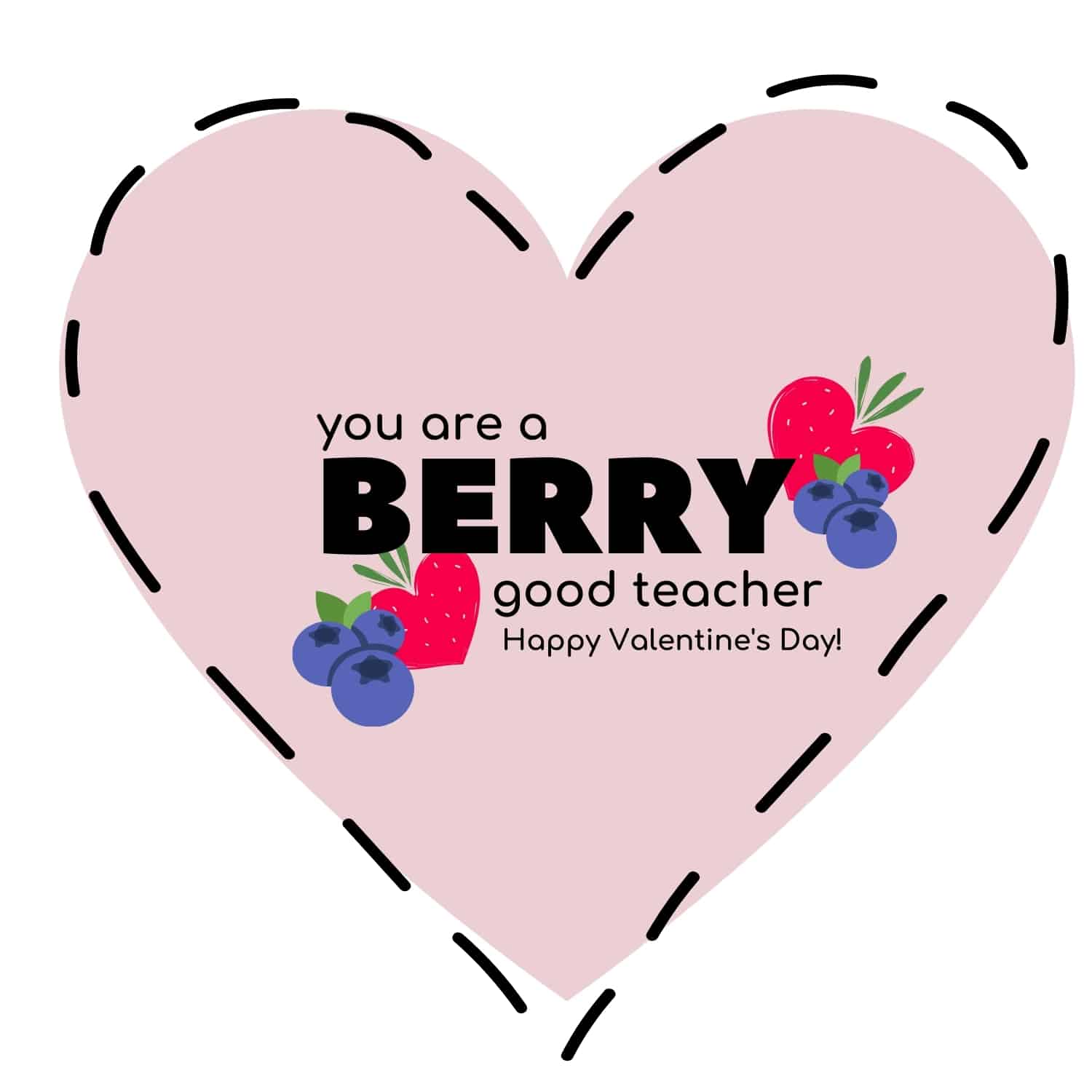 I could see this being a great idea for a Valentine's Day party, or even a classmate valentine, as long the berries didn't get squished in the backpack.
Who knew berries were the answer to last-minute Valentine's Day gift needs! Here are a couple more ways to use "berry" or "berries" in Valentine's Day cards.
Let's be berry best friends

I want to berry you in kisses

I love you BERRY much!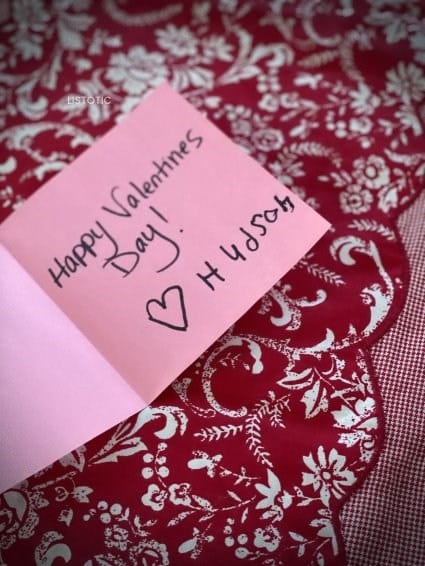 Valentine's Day is about showing love. Usually, we use that as an excuse to indulge in sugar; which is just fine in my book. But I think it's good to mix it up a bit. A valentine's gift with healthy non-sugar treats shows love too!
I really do love this Valentine's Day card for teachers. It makes me happy. Listotic has lots of fun Teacher Valentine Gift Ideas Here!