Last Updated on May 28, 2020
Making your own Valentine's Day gifts is a great way to show someone you really care about them. From diy kids valentines using slime, glitter, rocks and more, to teacher gifts, to special valentine candy paper heart pouches. You're sure to find a diy Valentine's Day gift idea to suit your needs.
I've included a few that I've done with my grandkids as well as others that I found really special, including the painted mason jar vase. I hope you find something you'll enjoy making for that special someone.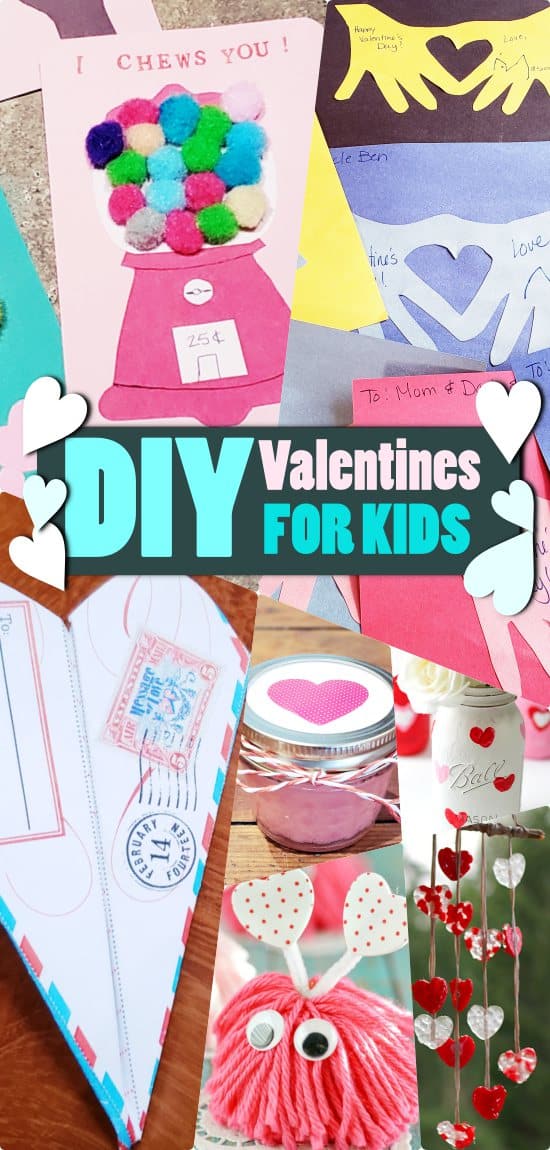 This post may contain affiliate links. Please read our disclaimer policy.
1. Handprints
This is one of my favorites to receive as a grandparent.  The double handprint captures their little hands in a snapshot of time and is a very personalized valentine.  All you need is some construction paper, markers and glue.   We made several different versions.
My grandson and I made these valentines for his Mom & Dad and brother, his other Grandma & Grandpa, a Great Grandma & Great Grandpa, and one for each of his Aunts and Uncles.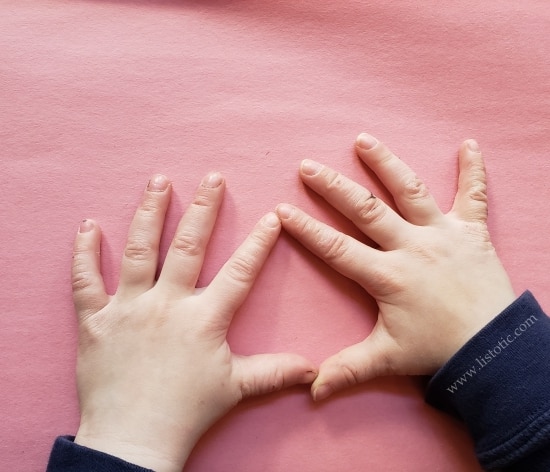 I had him put both hands on the construction paper, touching his first fingers and his thumbs.  I drew around them.  When I got to his thumbs, I rounded it a little to get the heart shape I desired.  Then, cut them out, and we glued them on another piece of construction paper.  It was quick and easy!  And, I love mine.  It's on my frig!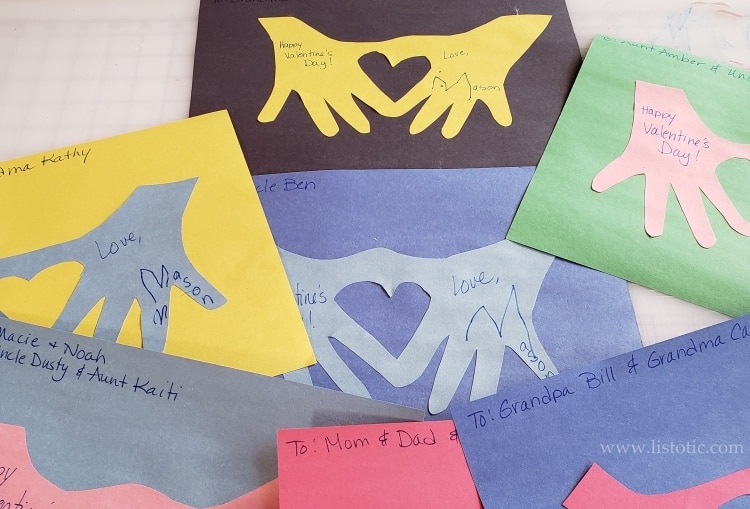 2. Send a Hug
For those of us who have loved ones who live far away, receiving a great big hug always brightens our day! Here's a quick valentine for your far-away relatives and friends. All you need is a long piece of wrapping paper, and a pencil and crayons/markers. For more details check out Paging Super Mom.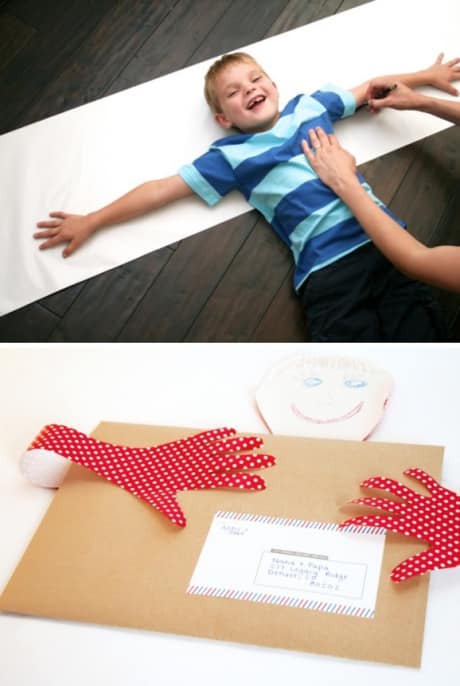 3.Valentine Heart Pencils
What a great valentine for kids to give to their teachers!  Jamie at Simply J Studio provides great instructions.   All you  need is some yellow cardstock, pink cardstock, aluminum foil, ribbon, pack of Rolo's and a Hershey's Kiss for each pencil.
Jamie's printable download isn't working, but I found one with clever writing messages from Leanne at Organize and Decorate Everything.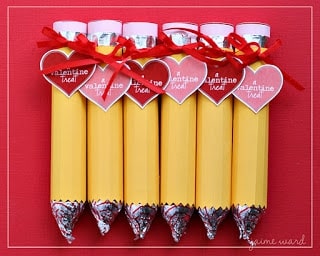 View the entire list of DIY Valentine's Day Gift Ideas.
---