Last Updated on February 18, 2021
What is the best part about Valentine's Day? Well, besides the handmade cards from our kiddos, the front runner is most definitely the treats! Valentine's Day is just around the corner and what better way to not only connect to the heart, but also through the stomach? Start your morning off on a high note with these delectable breakfast ideas.
Pin this page, so you have these fun ideas handy, come February 14th!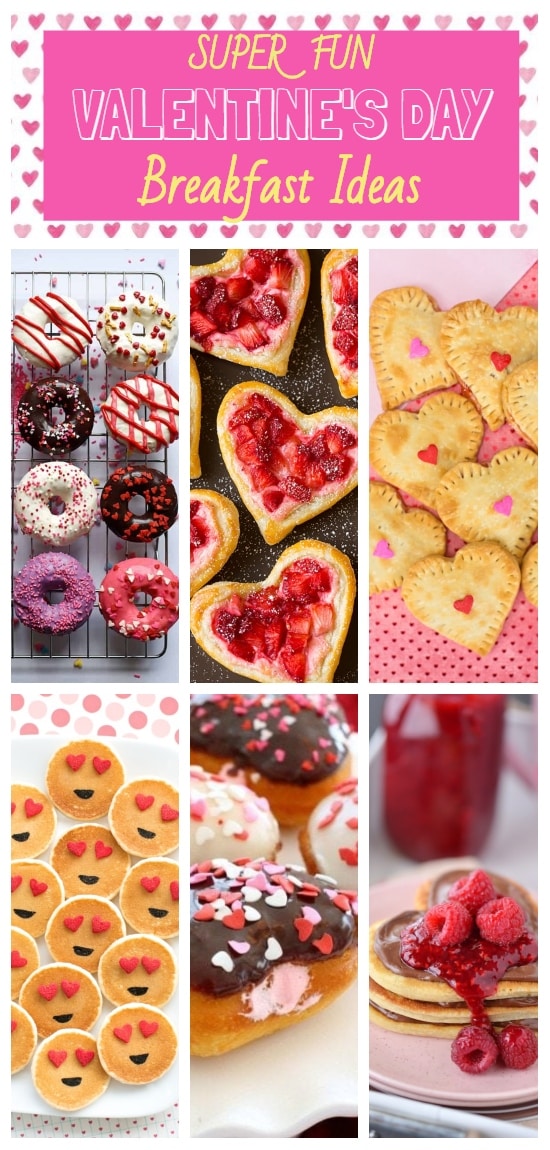 Pancakes and Waffles, oh my!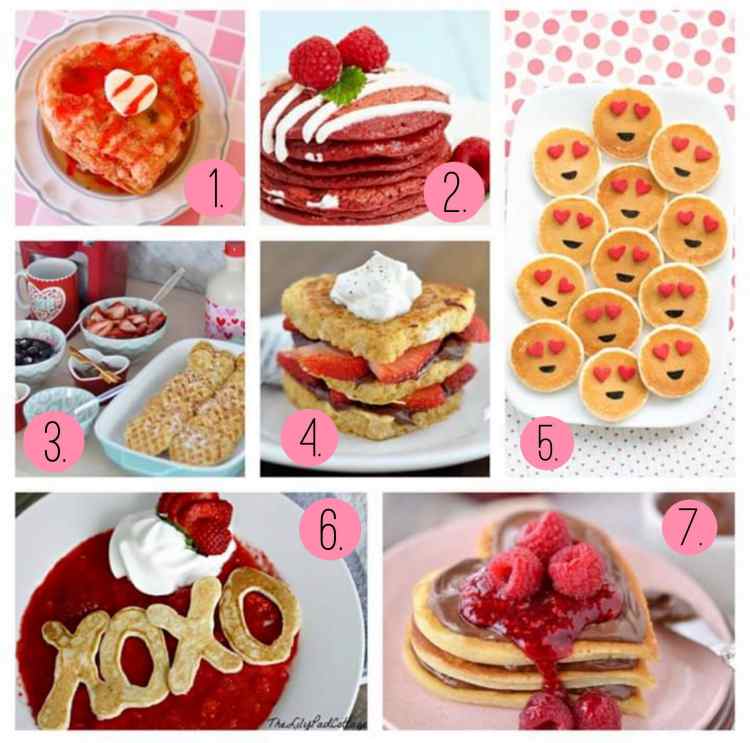 1. Strawberry Banana Pancakes
These heart shaped stacked pancakes are fluffy, light and oh so delicious! Top it off with a little strawberry syrup and dig in! The recipe is available at Delia Creates.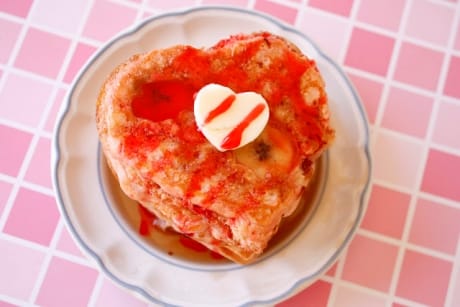 2. Red Velvet Pancakes with Cream Cheese Frosting
These are sure to be a huge hit! My boys love colored pancakes and I know they will gobble these down Valentines morning. Jump on over to Recipe4Living.com to get the details.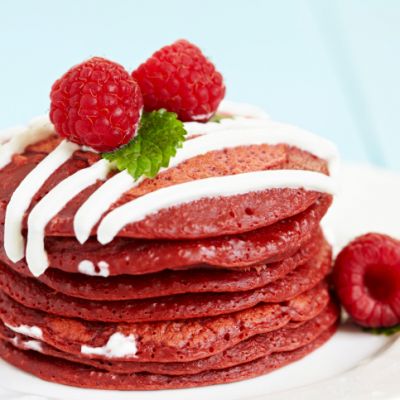 3. DIY Waffle Bar
I love this idea for so many reasons. Christina showcases the cutest waffle bar along with most adorable display! A heart shaped waffle iron is not necessary, but I love staying true to a good theme!
Head over to the DIY Mommy and brainstorm some ideas for your own waffle bar.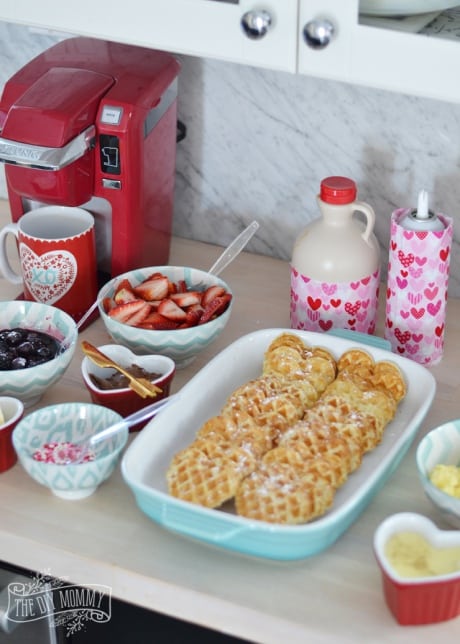 4. Nutella & Strawberry Stuffed French Toast
Check out this triple-decker Nutella stuffed French Toast! Okay, now pick your chin up off of the floor. Trek on over to Mel's Kitchen Cafe for this recipe and more!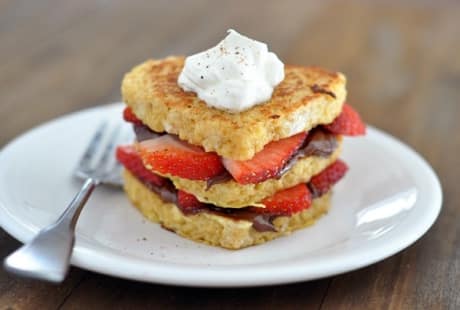 5. Heart Emoji Pancakes
These heart eye emoji pancakes are guaranteed to put a smile on their face. You can find the recipe on Hello Wonderful.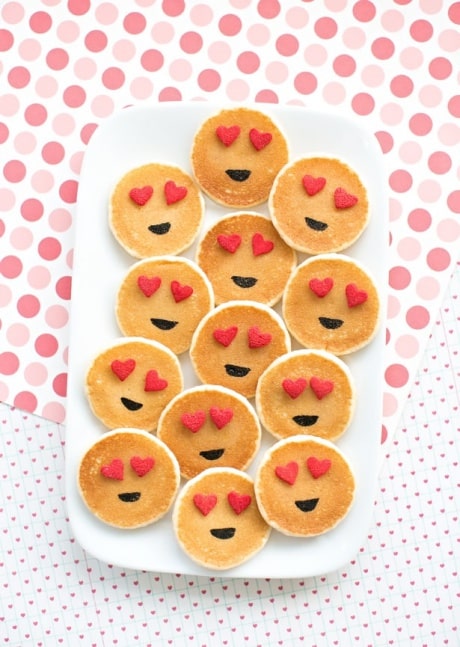 6. XOXO Pancakes
These are sure to be a hit any morning. Head on over to The Lilypad Cottage to get those creative juices flowing by using a squeezable pancake pen with sayings such as "XOXO," "I love you" or "Be mine."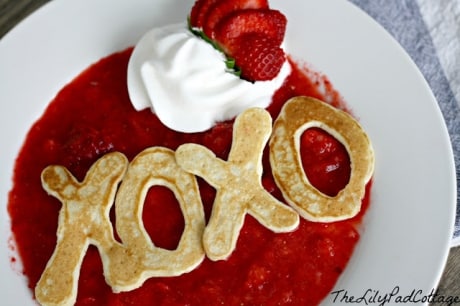 7. Nutella Heart Pancakes
Start off your morning with this stunning stack of Nutella heart pancakes! Visit The Gunny Sack for more details.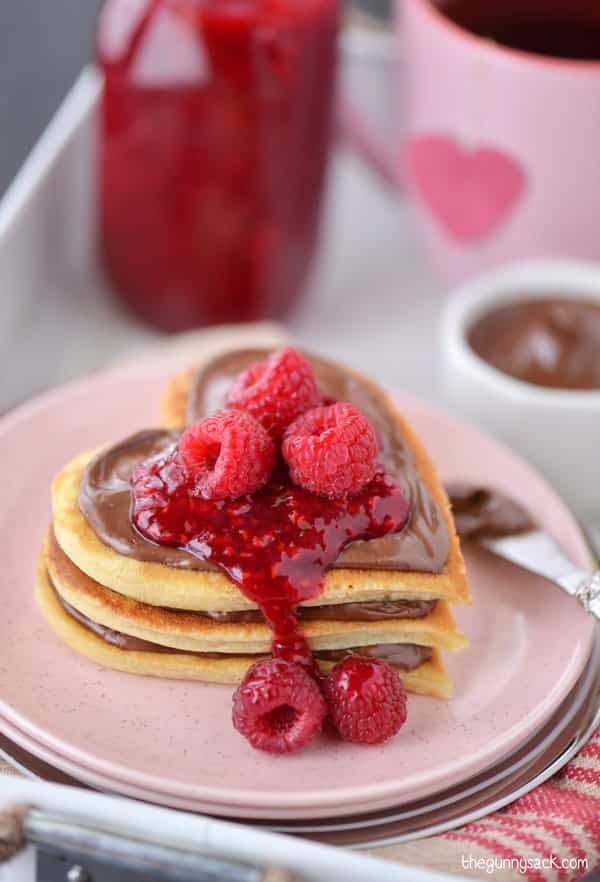 View the entire list of Valentine's Day Breakfast Ideas.
---