Last Updated on February 15, 2023
What is the best part about Valentine's Day? Well, besides the handmade cards from our kiddos, the front runner is most definitely the treats! Valentine's Day is just around the corner and what better way to not only connect to the heart, but also through the stomach? Start your morning off on a high note with these delectable breakfast ideas.
Pin this page, so you have these fun ideas handy, come February 14th!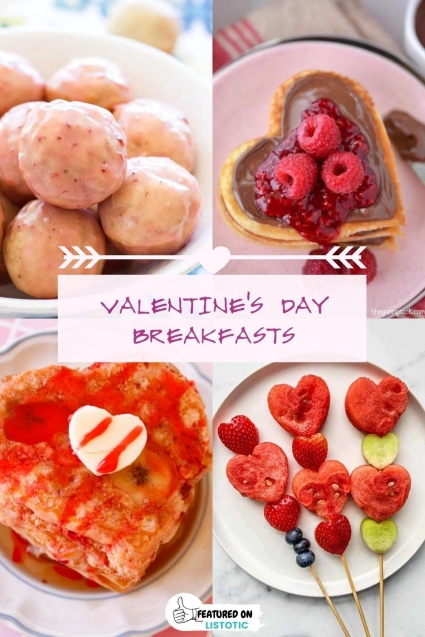 Pancakes and Waffles, oh my!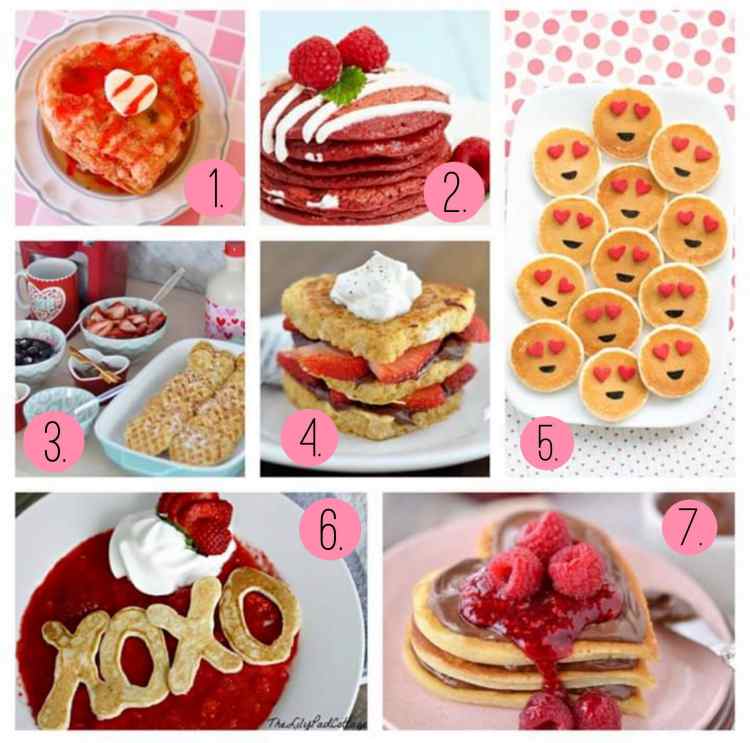 1. Strawberry Banana Pancakes
These heart shaped stacked pancakes are fluffy, light and oh so delicious! Top it off with a little strawberry syrup and dig in! The recipe is available at Delia Creates.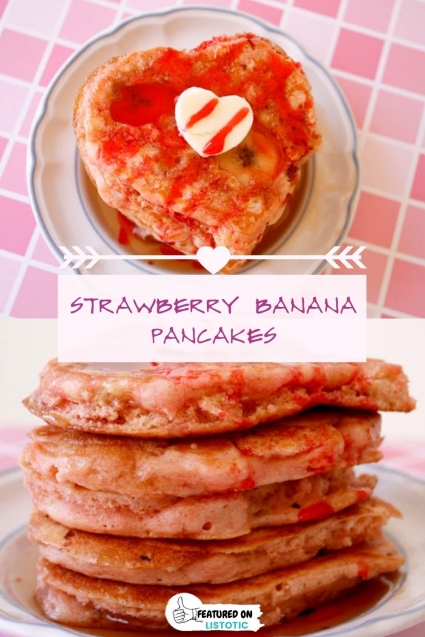 2. Red Velvet Pancakes with Cream Cheese Frosting
These are sure to be a huge hit! My boys love colored pancakes and I know they will gobble these down Valentine's morning. Jump on over to It is a Keeper to get the details.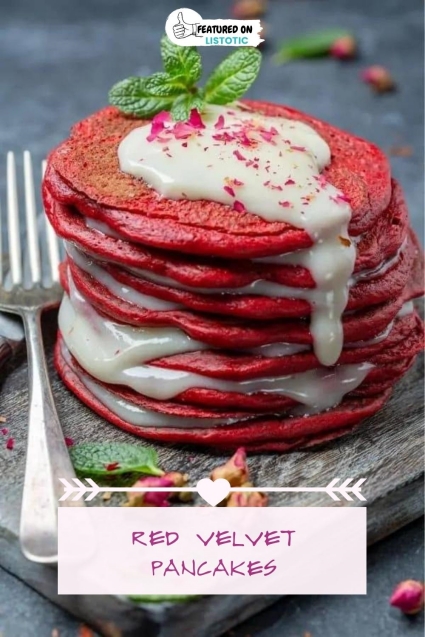 3. DIY Waffle Bar
I love this idea for so many reasons. Christina showcases the cutest waffle bar along with most adorable display! A heart shaped waffle iron is not necessary, but I love staying true to a good theme!
Head over to the DIY Mommy and brainstorm some ideas for your own waffle bar.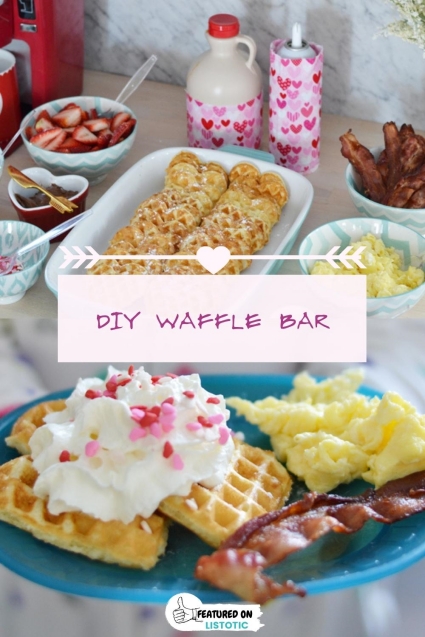 4. Nutella & Strawberry Stuffed French Toast
Check out this triple-decker Nutella stuffed French Toast! Okay, now pick your chin up off of the floor. Trek on over to Mel's Kitchen Cafe for this recipe and more!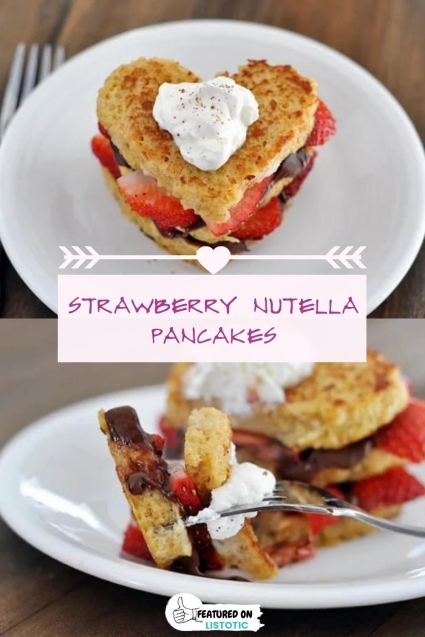 5. Heart Emoji Pancakes
These heart eye emoji pancakes are guaranteed to put a smile on their face. You can find the recipe on Hello Wonderful.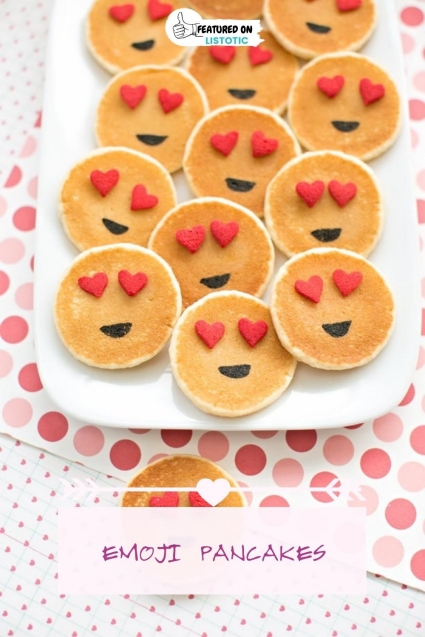 6. XOXO Pancakes
These are sure to be a hit any morning. Head on over to The Lilypad Cottage to get those creative juices flowing by using a squeezable pancake pen with sayings such as "XOXO," "I love you" or "Be mine."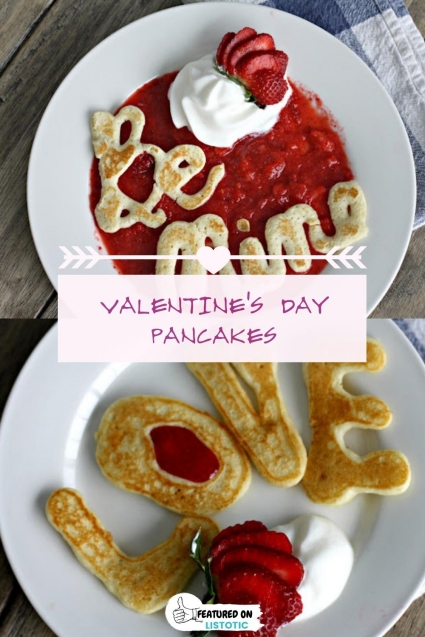 7. Nutella Heart Pancakes
Start off your morning with this stunning stack of Nutella heart pancakes! Visit The Gunny Sack for more details.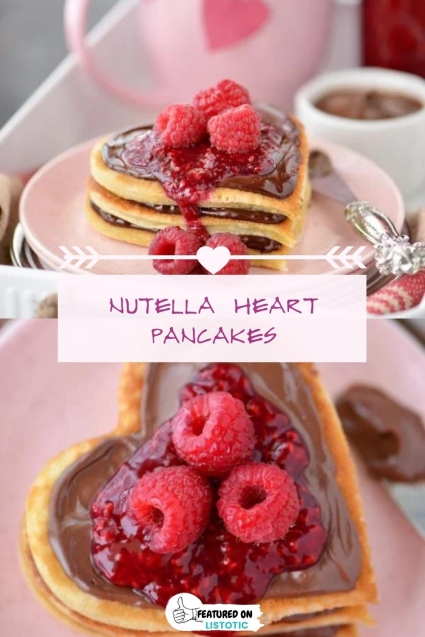 Donuts and Pastries galore!
8. Heart Shaped Strawberry Cream Cheese Breakfast Pastries
These look gorgeous and are so simple to make! Head over to Cooking Classy for the recipe.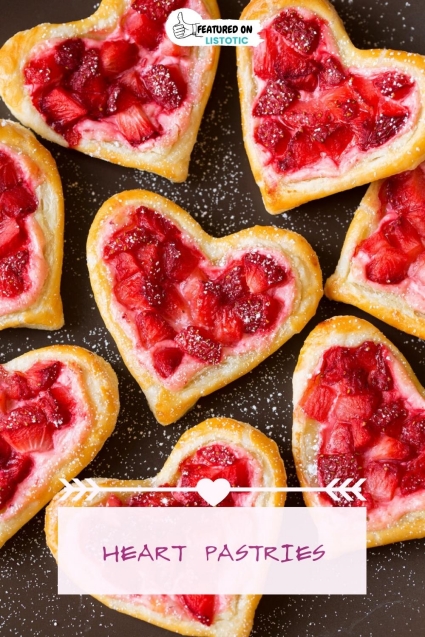 9. Heart Shaped Raspberry Rolls
These are gorgeous, festive and a fun twist on a classic cinnamon roll. Handle the Heat has the details!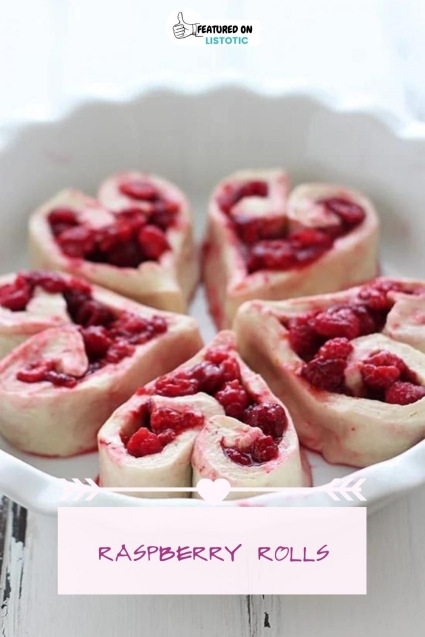 10. Strawberry Nutella Pop tarts
You had me at Nutella Pop tarts. Need I say more? Get the recipe and details at The Novice Chef Blog.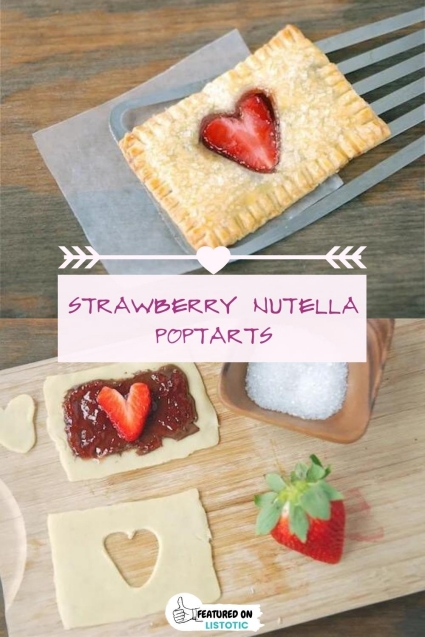 11. Strawberry Glazed Baked Doughnut Holes
Easy, homemade doughnut holes that are baked and not fried. Dunked in a strawberry glaze and petite enough to be popped in your mouth. These are a winner in my book! Head over to A Latte Food to get baking!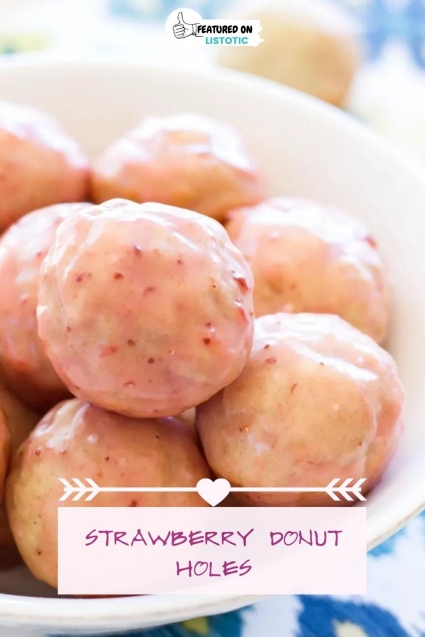 12. Red Velvet Doughnuts
Just looking at these photos makes my mouth water. I would love to see some candied hearts on these yummy goodies! Check out the recipe here at Let's Eat Cake.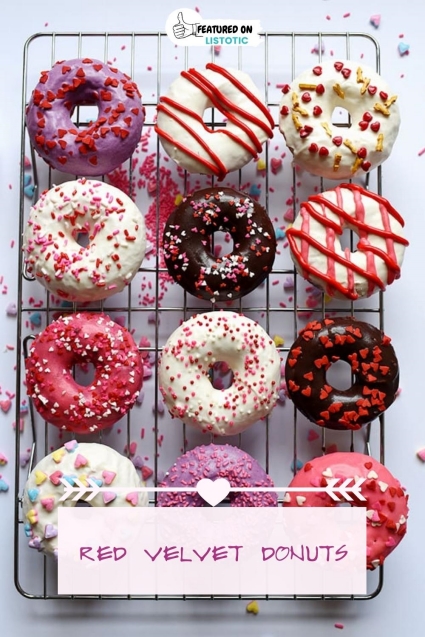 13. Easy Cream Filled Heart Doughnuts
This is a quick doughnut recipe to whip up the night before. I love cream filled donuts, and these are so easy to make. Roll on over to Butter With a Side of Bread for the details.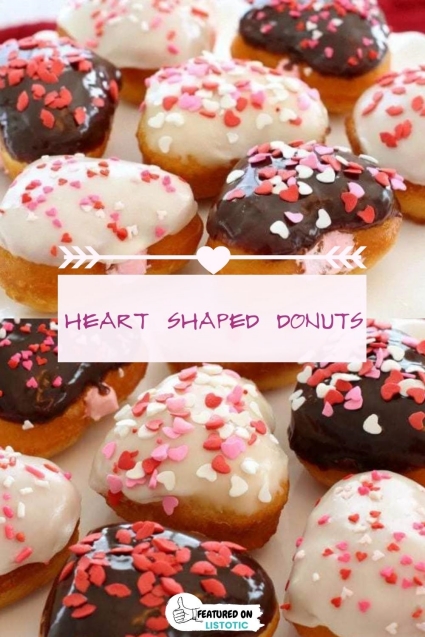 14. Easy Mini Jam Heart Hand Pies
Can you believe it? Only two ingredients are used to whip up these delicious hand pies! Another great recipe from Hello Wonderful.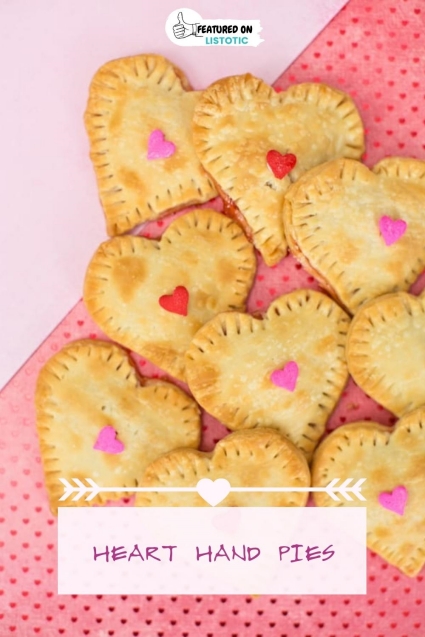 Healthy Fruit Breakfast Options!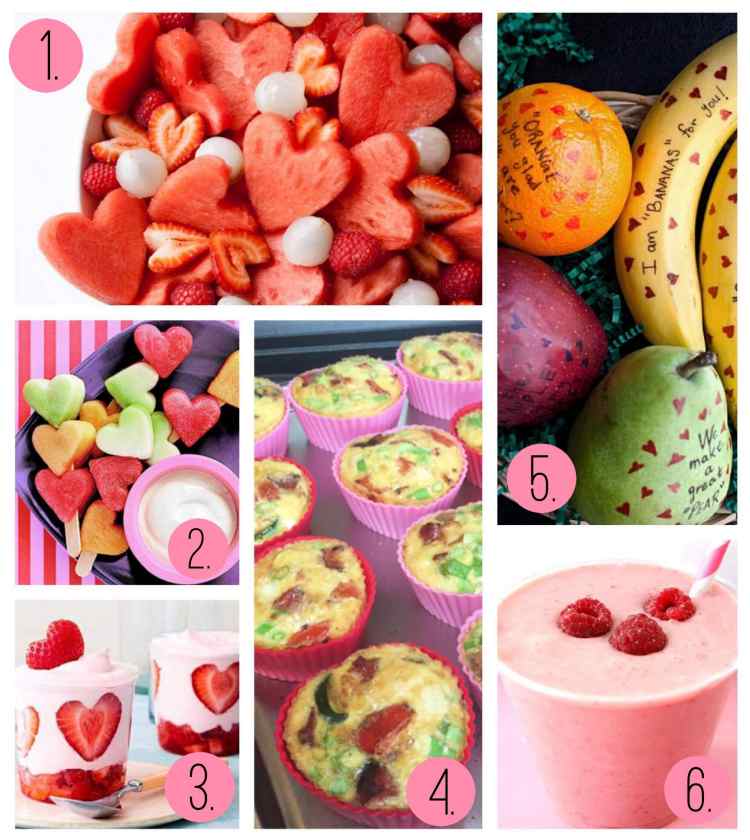 The options below are a great way for your kids to get their daily serving of fruit. Check out these fun ideas that are sure to hit the spot!
15. Watermelon Heart Fruit Salad
This is a gorgeous way of presenting a fruit salad. Check out Design Intuition.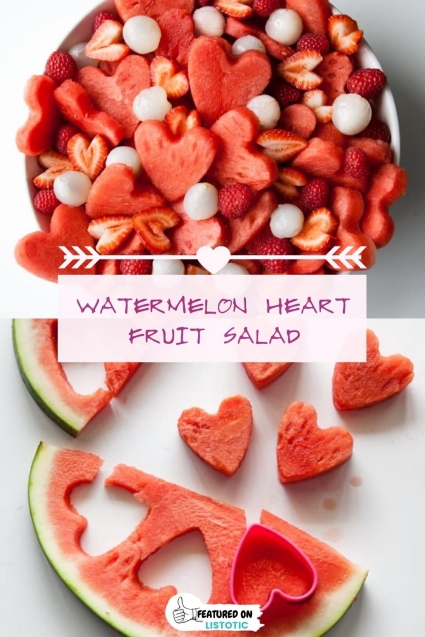 16. Heart Fruit Kabobs
These are a fun and delicious way to celebrate Valentine's Day. More information can be found on This Healthy Table.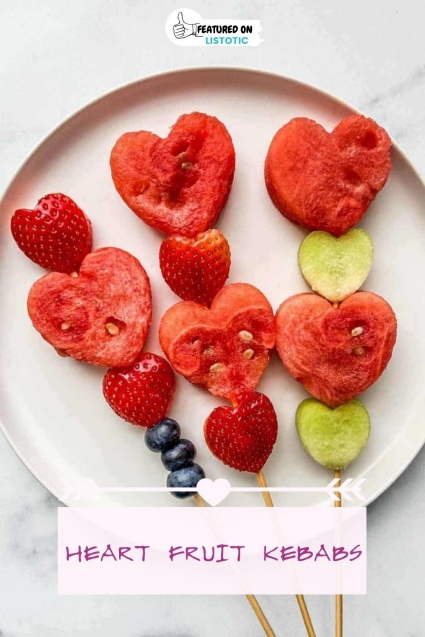 17. Cupid's Cloud Parfait
I cannot get enough of the adorable peek-a-boo strawberry hearts in these Cupid Parfaits. Use your favorite yogurt as an alternative to this recipes crème fraiche to make it more kid friendly. Find the recipe on Parents.com.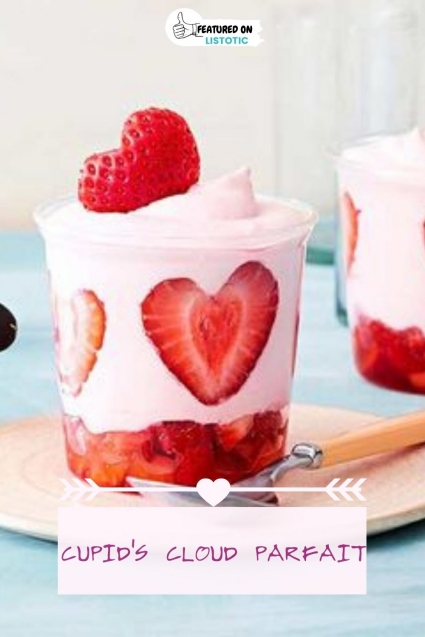 18. Sweetheart Egg Cup Omelets
Delicious, no fuss, easy re-heatable breakfast you can prepare ahead of time. Great meal prep idea for any occasion! The sisters at ChicaCircle share their Sweetheart Egg Cup Omelette recipe.
You can get the silicone heart-shaped cups at Amazon. I love these silicone cups for easy removal!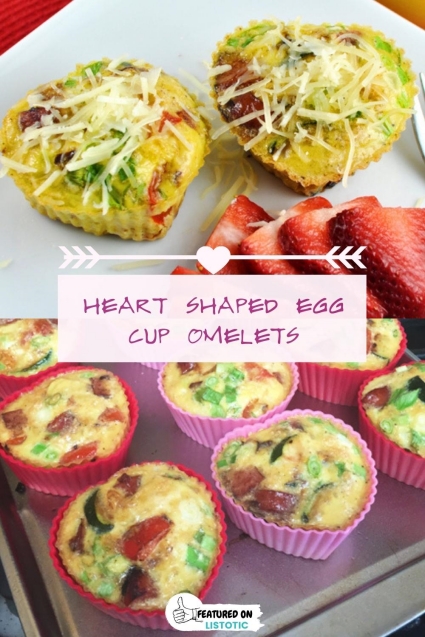 19. Valentine's Day Fruit Messages
An edible marker makes these valentines day fruit treats the most personalized snack of all! Check out more inspiration from Cake Whiz.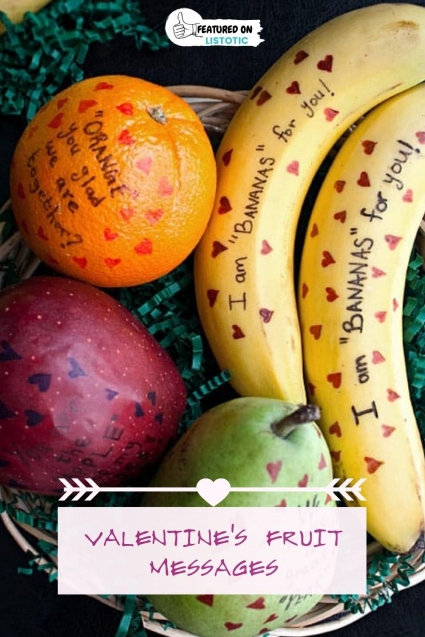 20. Sweetheart Smoothie
Last but not least, this is a fun sweet and healthy treat for Valentine's Day breakfast that is a sure win! A tasty smoothie from Paper and Glue.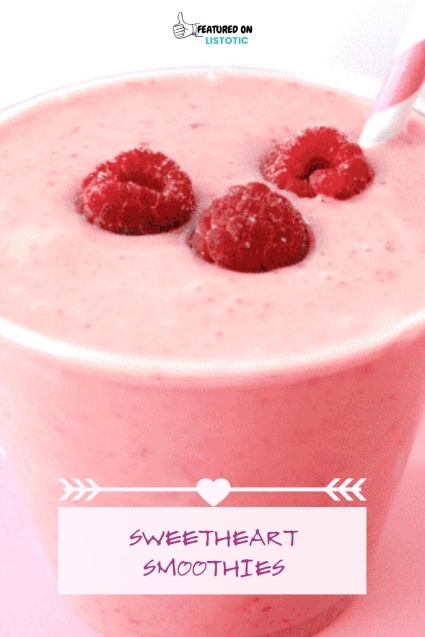 Happy Valentine's Day Listotic readers!