Updated on
29. Bell Pepper Egg-In-A-Hole
I've made these bell pepper eggs at least a dozen times because they're incredibly easy and guilt free! I can usually only get 4 bell pepper rims (depending on the size of the pepper), so one pepper is the perfect serving size for 2 people.
Simply throw the pepper rings on a pan on medium heat with a little bit of oil a few minutes before cracking your eggs in there to give them a chance to soften first. Also, sometimes I find that one side of the pepper is flatter than the other, so make sure that side is face down on the pan when you crack the egg. Season to taste, and cook until the eggs are done to your liking. Half of the time they don't come out looking so pretty because the egg whites leak out through the bottom, but they're still just as tasty! I also flip them half way through because I don't like my eggs runny.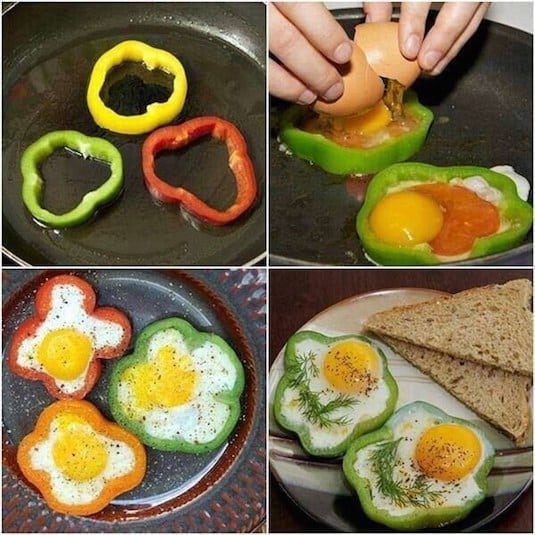 30. Fruit & Yogurt Cones
I really can't think of a more exciting way to serve fruit and yogurt! Sure, a waffle or sugar cone isn't the healthiest breakfast option in the world, but it's really no worse than pancakes, and it gets the kids to eat their fruit and yogurt. I think these are an excellent idea for camping because there's no need for plates or utensils. Go check out the instructions for this over at Wizzley!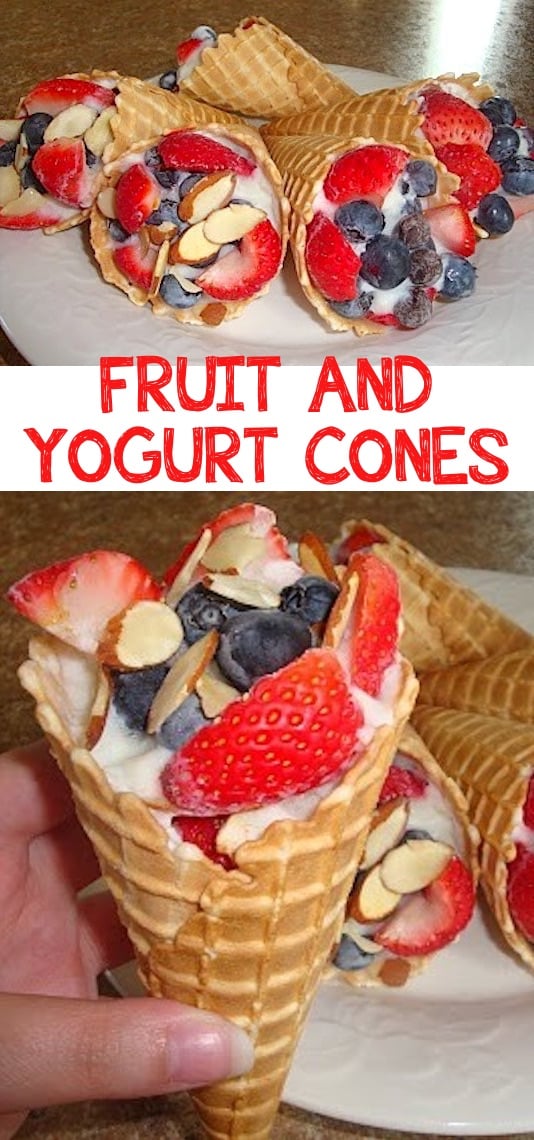 31. Muffin Tin Zucchini Quiche 
If you are looking for a healthy, low carb and easy breakfast idea that you can freeze and enjoy all week long, look no further! These quiche "muffins" are stuffed full of eggs, parmesan, zucchini and pesto! There's no flavor missing here. Just hop on over to Sweet As Honey for Carine's recipe, step-by-step instructions and video tutorial.

32. Cinnamon Roll Waffles
My kids LOVE cinnamon rolls and on most mornings, the time seems to fly by and before I know it they only have a few minutes to down their cinnamon rolls before heading to the bus! Using a Waffle Iron is a fun hack to turn their cinnamon rolls into something they haven't had before and in turn, cut the time down to less than 5 minutes from start to finish! Try out my Cinnamon Roll Waffles. Quick, easy and delicious!!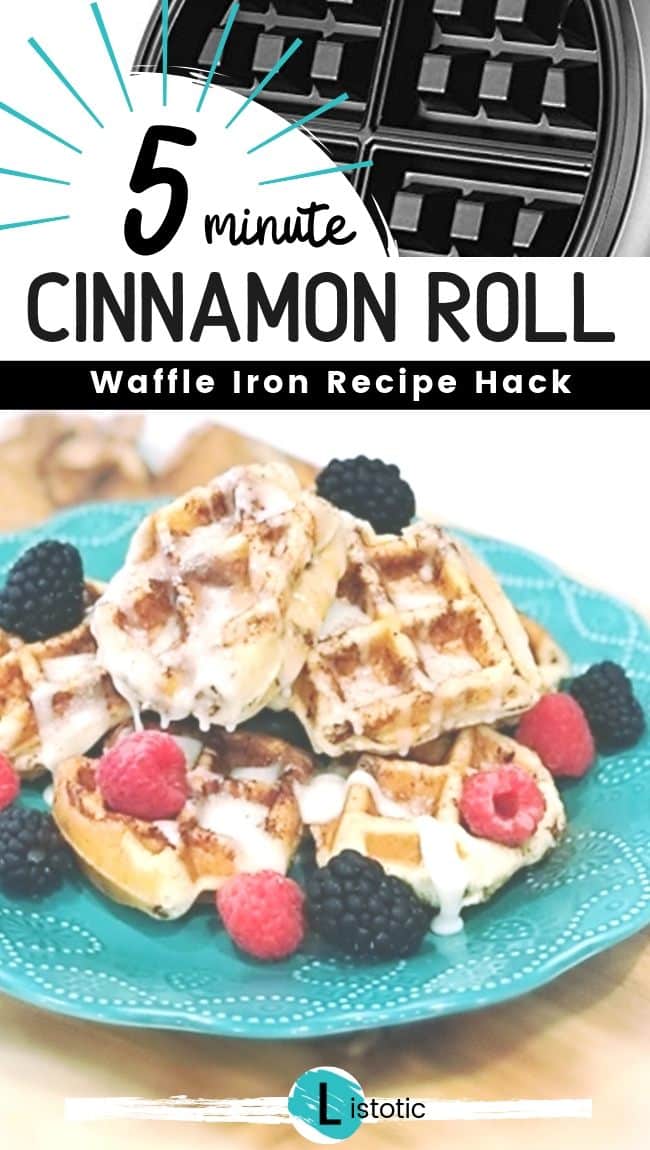 View the entire list of 30 Super Fun Breakfast Ideas Worth Waking Up For.
---