Last Updated on November 24, 2023
Easy Breakfast Ideas For a Great Morning
If you are anything like me, you probably find yourself making the same thing every day for breakfast. Even at the grocery store, I tend to load my cart up with the same old, boring things every week. I'm perfectly fine with eating eggs and fruit every morning for breakfast, but my family (especially the kids!) love when I make something a little more exciting, so I've decided to make it a family tradition to cook or bake up something fun for breakfast every Sunday morning. That's what Sundays are for, right!? Great breakfast and wearing your pajamas the entire day. So, I've been looking for some easy and fun breakfast ideas.
This post contains affiliate links. Please see our Disclaimer Policy.
I especially like the recipes that are fun and easy to make for a crowd– I'm thinking Christmas morning! I've found that muffin tins are excellent for making individual-sized breakfast cups that serve a lot of people fast. There are so many possibilities, and a lot of these recipes are really quick and easy, too.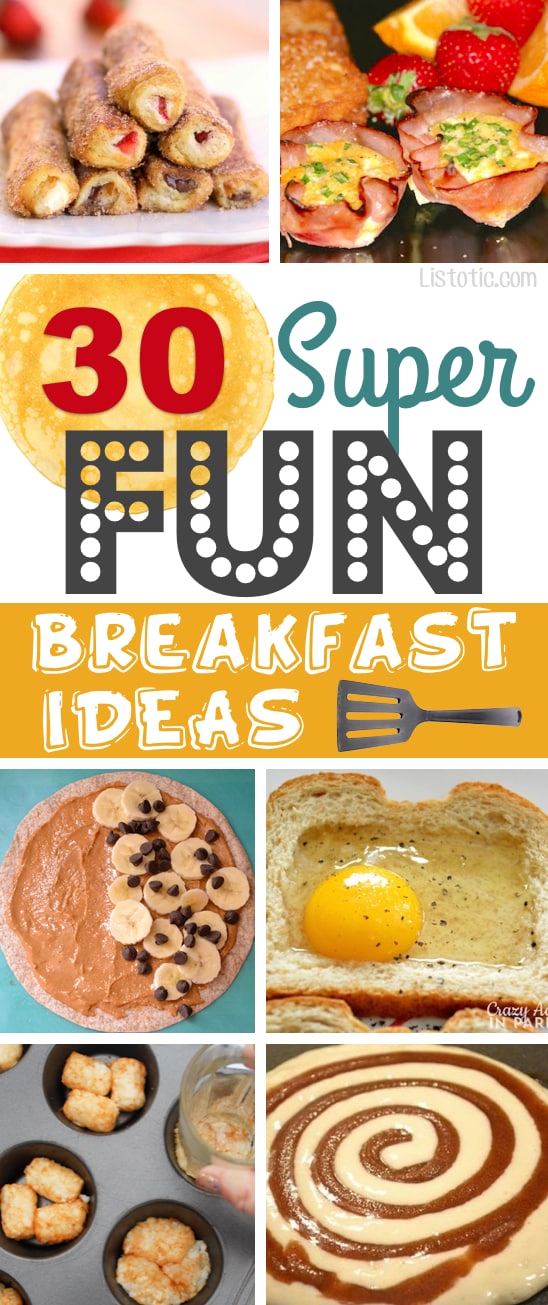 1. Fruit Ring Pancakes
It doesn't get any easier than this breakfast idea! And because the fruit is naturally sweetened, you could get away with serving these without any syrup at all. Perhaps use a whole grain batter to keep it on the healthier side, too. I would add a little cinnamon to the batter for the apple rings (it would almost be like apple pie!). I think the kids will especially enjoy this easy recipe.
Go check out the full instructions for these creative pancakes over at Betty Crocker.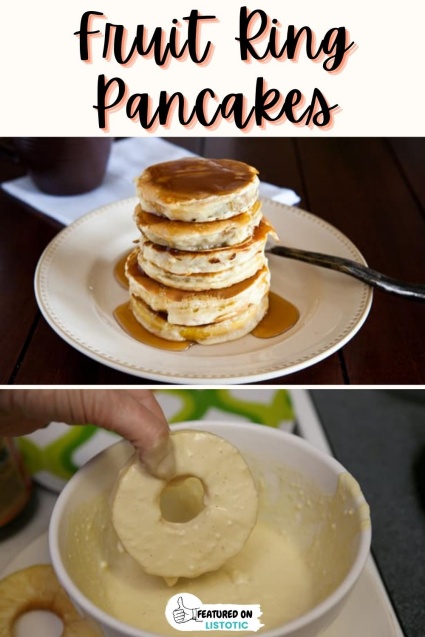 2. PB & Banana Quesadillas
Quesadillas for breakfast! That's what I'm talking about. Gooey bananas and peanut butter with a crispy outer shell is almost guaranteed to be heavenly.
Go check out the instructions for these over at Budget Bytes— if you like step-by-step photo instructions like me, you will love this site! She even breaks down the cost per serving for all of her recipes.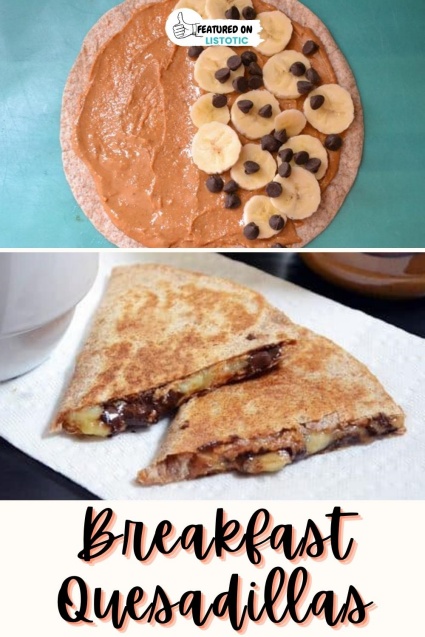 3. Quiche Toast Cups
These little breakfast cups are perfect for serving a crowd. They also don't require any silverware (less clean up!). You could also omit or add different ingredients to each cup for a nice variety. I love how the flattened toast in the muffin tins turned out to look like little flowers.
Hop on over to to Recipe Tin Eats for this easy breakfast recipe and instructions. She has a ton of other cool recipes like this, too!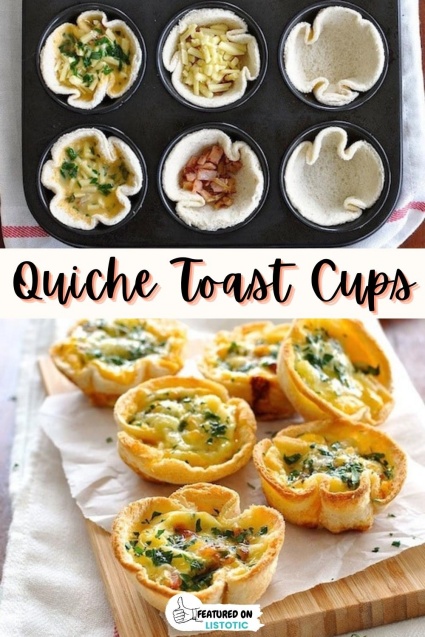 4. Baked Egg Boats
Sourdough filled with eggs and cheese? Yes, please! Although these tasty egg boats look super fancy, the prep time is only about 5 minutes. I love how you could just cut them in half and eat it like a sandwich. You could mix in all of your favorite ingredients into the egg mixture, too, but I especially love the sausage recipe these were made with!
Go check out the recipe and instructions for these over at Dinner or Dessert.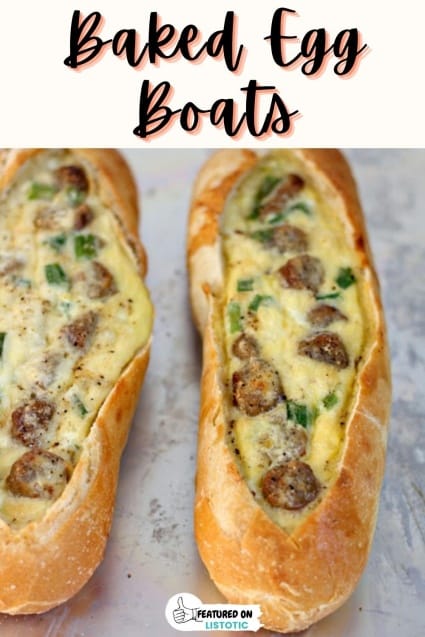 5. Easy Breakfast Ham & Egg Cups
This makes eating eggs and ham so much more fun and exciting! You can easily serve these up for a crowd with any of the side items you would like (fruit, pancakes, has browns, etc.), or just eat them alone as a unique low carb alternative to an otherwise boring breakfast.
Go check out the recipe and instructions for these over at Menu Musings. All of her recipes include a ton of step-by-step photos (making it easy for the cooking challenged like myself).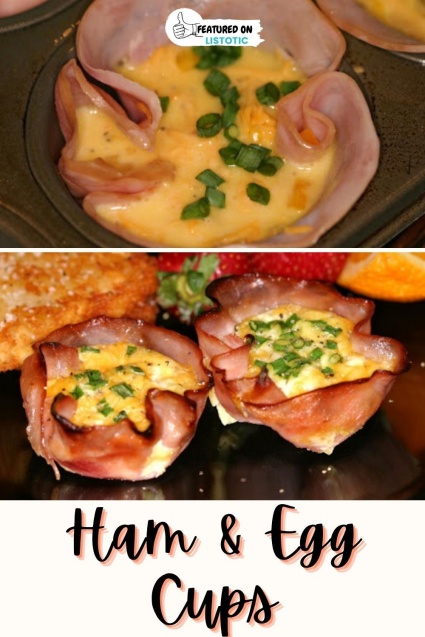 6. Scrambled Egg Braid
This has got to be one of the coolest ways to serve scrambled eggs! The presentation is so pretty, and how can you go wrong with puff pastry? Delicious! If you're looking for a fun and easy weekend breakfast idea, this one is sure to please.
Hop on over to jo cooks for the recipe and instructions. I'm in love with her blog! She has so many creative recipes just like this.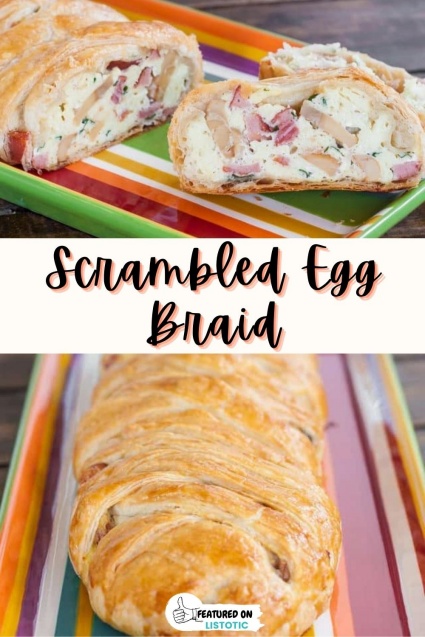 7. Cinnamon Roll Pancakes
The marriage of a cinnamon roll and pancake– you know you want to make these! The cinnamon filling is a yummy mixture of butter, brown sugar, and cinnamon that is carefully squeezed onto a pancake, and then topped with a CREAM CHEESE GLAZE! Breakfast has never been better. Go check out the recipe and instructions for these amazing pancakes over at Life In The Lofthouse.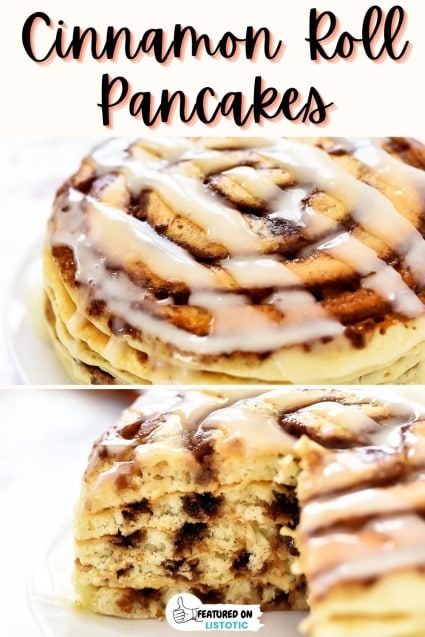 8. Breakfast Pizza
Because everyone loves pizza, why not make it for breakfast!? Just replace the flour crust with hash browns, and then top it with your favorite breakfast ingredients (eggs, bacon, sausage, ham, peppers, cheese, etc.). This one is definitely a splurge, but worth every savory bite. Check out the recipe and instructions for this clever breakfast pizza over at The Gunny Sack!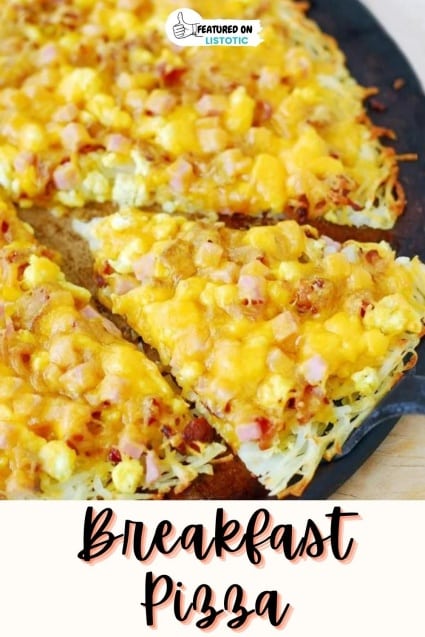 9. Breakfast Cookies
Cookies without the guilt! These breakfast style cookies are made with just 2 healthy ingredients, and then can be mixed with anything else you'd like (chopped walnuts, chocolate chips, coconut flakes, raisins, cinnamon, etc.). Even if you don't like oatmeal, you'll love these! Check out the recipe and instructions for these healthy breakfast "cookies" over at The Burlap Bag.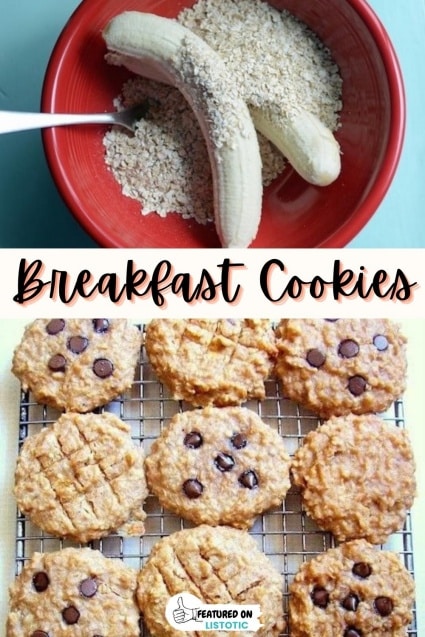 10. Cheesy Baked Egg Toast
Crispy cheese is my FAVORITE! You can always count on me to scrape all of the cheese that's fallen onto a pan and crisped to perfection, and eat it like it's the most heavenly thing in the world. Because it is! You should have seen my eyes bulge when I saw this cheesy baked egg recipe from the Crazy Adventures in Parenting blog. If you don't like your eggs that runny, you could spread the egg yolk around a bit so that it cooks a little more evenly, maybe? I do this with my fried eggs.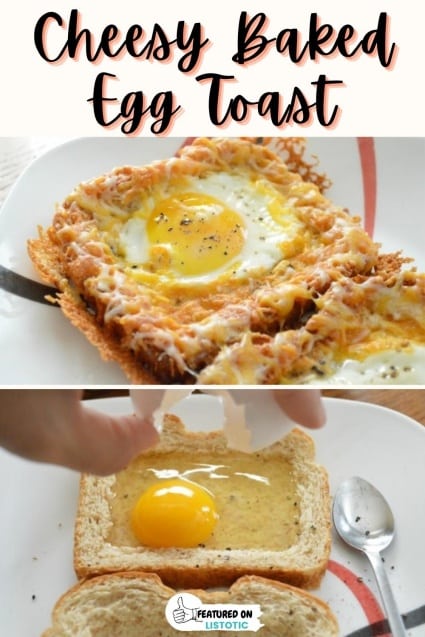 11. Baked Oatmeal Muffins
The easiest (and tastiest) way to make breakfast on-the-go! I love the idea of whipping these up on a Sunday to enjoy the rest of the busy work week when mornings are too hectic to dedicate time for a healthy meal. The best thing about these oatmeal muffins is that you can really personalize them to your taste (I'm thinking cinnamon, raisins and chopped apples!). Go check out all of the delicious details over at The Wholesome Dish.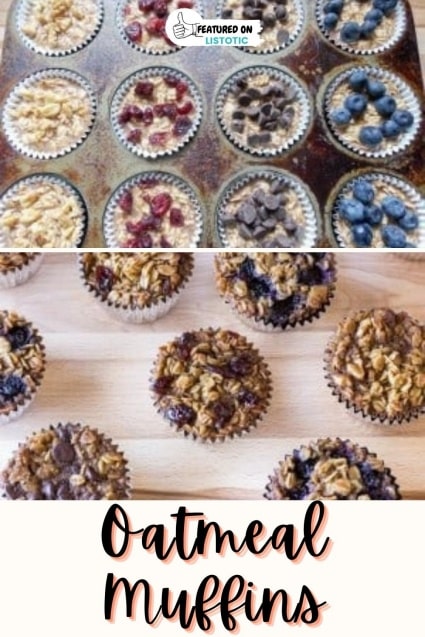 12. Surprise Cheddar Biscuits
These easy breakfast biscuits remind me of the Red Lobster cheddar bay biscuits– Ahhmaaazing! Only better, because they're stuffed with a protein packed surprise in the middle. I can't wait to try these come Sunday morning. You have got to go check out the recipe and other mouth-watering photos over at Vodka & Biscuits.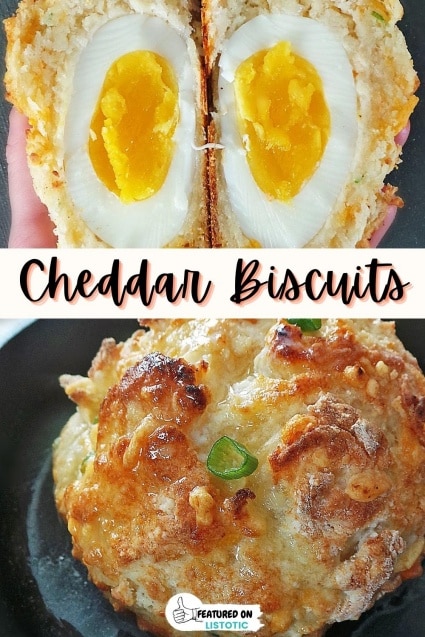 13. Tater Tot Omelet Bites
Mini omelets with a tater tot crust are what you have been missing out on your entire life, but today that can change. You, too, can eat these scrumptious little bites of heaven, and believe it or not, they're pretty easy to prepare! Just hop on over to Ella Claire for the recipe and baking instructions. If you're baking for a crowd, you could even do all the prep work the night before, and whip these together in no time at all.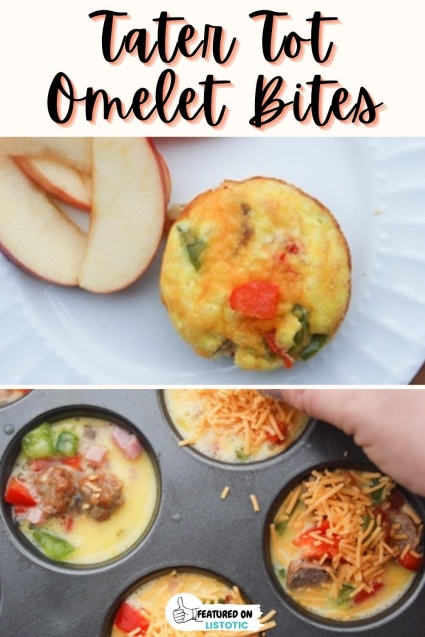 14. Blueberry Croissant Puff
If you only knew what that heavenly mixture is being poured on top of those chopped croissants and blueberries. Ok, I'll tell you– A cream cheese mixture that is to die for! The best part about this recipe is you can prepare it the night before, and simply pop it in the oven for breakfast. Go get all of the gooey and delicious details for this recipe over at The Girl Who Ate Everything!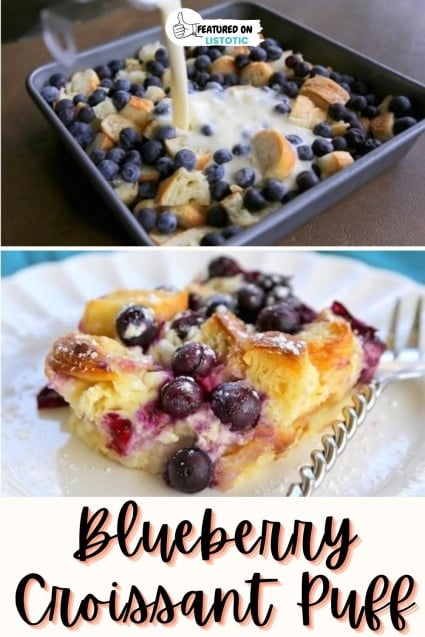 15. Breakfast Enchiladas
This ingenious breakfast recipe is perfect for prepping the night before! This is a must for those of you that aren't morning people, but still like to eat like a king for breakfast. The sauce is actually an egg custard, so there's no need to fill the enchiladas with egg, just your other favorite ingredients that complement them. Hop on over to Inspired Taste for the recipe and baking instructions.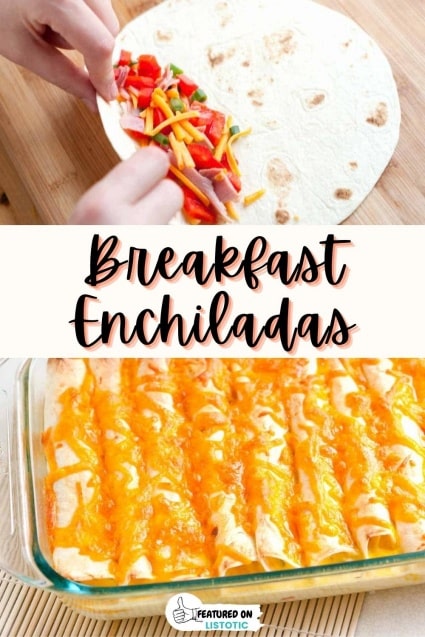 Even More Easy Fun Breakfast Ideas
16. Tomato Avocado Melt
This could be a meal for any time of the day, but I love this idea for breakfast because it is so easy! I would sprinkle mine with garlic salt and pepper to give it that finishing touch. There is also an ingredient in here that you wouldn't guess! Just hop on over to Tastes Better From Scratch for the recipe and instructions.\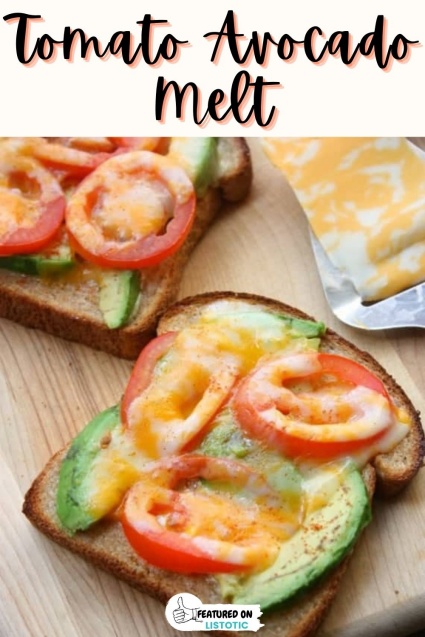 17. French Toast Roll-Ups
Did your eyes just get REALLY big? I thought so. French toast is amazing in itself, but just imagine it rolled and stuffed with fruit and cream cheese (or Nutella), dipped in egg, and finally a cinnamon-sugar mix before being grilled on a skillet. Awesome. Go check out the recipe an instructions for this over at The Girl Who Ate Everything!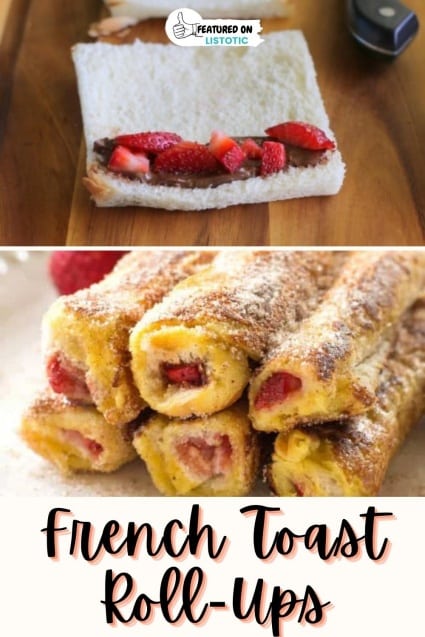 18. Banana Pops
What a fun way to get the kids to eat something healthy for breakfast! I suppose if you put a popsicle stick on just about anything they're more likely to eat it. You could also freeze these and serve them as dessert or an after-school snack. Go check out the instructions and add-on ideas for these over at Chocolate-Covered Katie!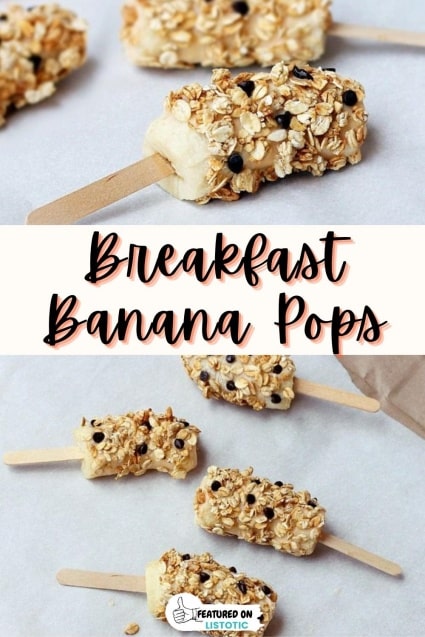 19. Baked Oatmeal Bars
These baked oatmeal bars may look like dessert, but they are made with oats and peanut butter! I think they might be calling my name for breakfast this weekend. They are just as good left over, so bake up a big batch to last you the entire week. Hop on over to The 36th Avenue for the recipe and instructions.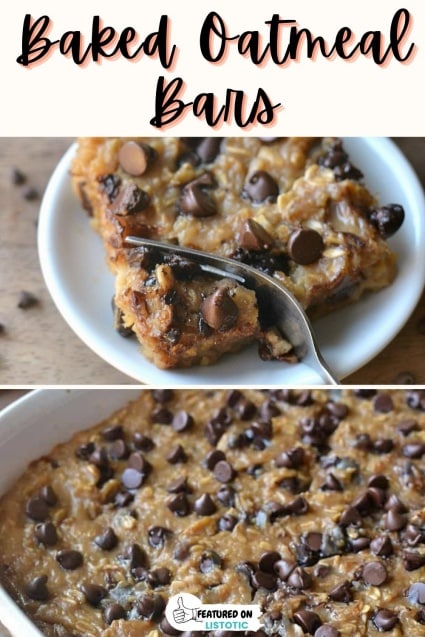 20. Bacon Pancake Dippers
This may sound strange to you, but these bacon stuffed pancake dippers are the BEST! I like that you can just pick them up and dip them, as opposed to having to cut them up for all of the kids. They're incredibly easy, too. Go check out all of the tips and tricks on how to get them just right over at Lady Behind The Curtain.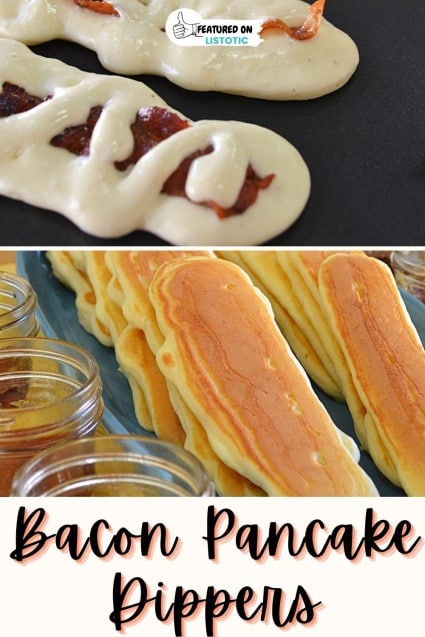 21. Egg & Cheese Rolls
Like a breakfast burrito but with egg roll wrappers instead of tortillas! I like it. They can be either fried or baked, depending on your preference. Either way, I don't think you're going to get any complaints. Go get the recipe and cooking directions for these delicious egg rolls over at Living Locurto.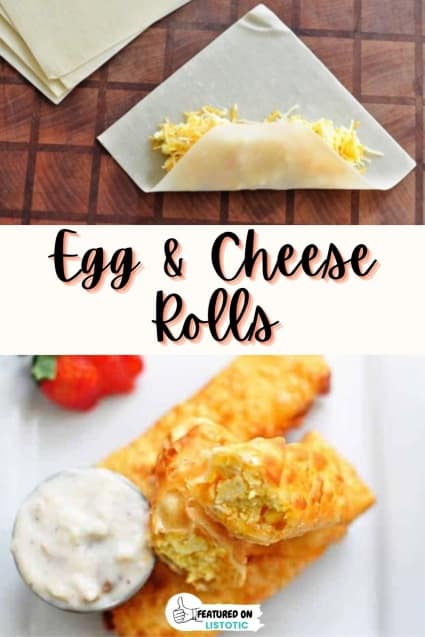 22. French Toast Sticks
These are perfect for little fingers, and most definitely the most requested breakfast in my house. Probably because I almost always have the ingredients on hand, and they're super easy and quick to make. Hop on over to Just A Taste and check out all of the details and instructions (including the best type of bread and egg mixture for the "sticks").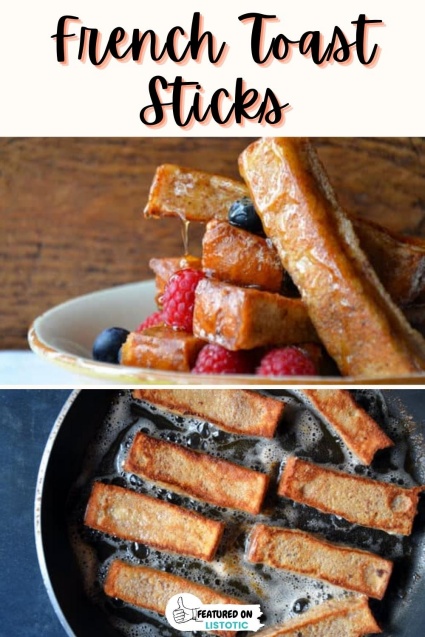 23. Canned Biscuit Waffles
Nothing says "easy breakfast" better than throwing a few canned biscuits on your waffle maker! Who'd a thunk? My family would love these. They would even make for awesome breakfast sandwich bread– throw some eggs and cheese in there! Go check out the directions and reviews for this idea over at bj's sweet nothings.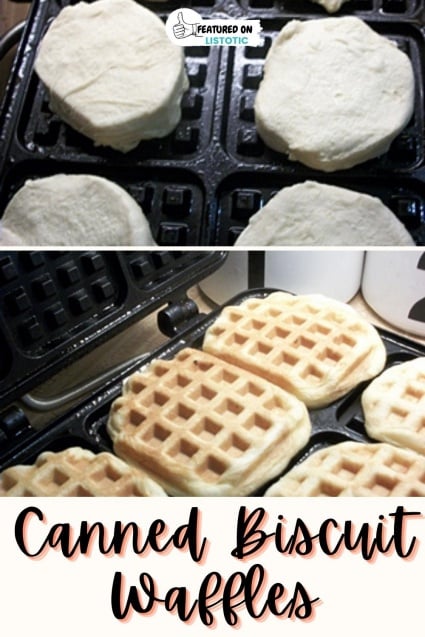 24. Cheesy Ham & Egg Bowls
You know how soup looks and tastes so much better in a bread bowl? Well, there's nothing different about this! Breakfast in a bread bowl seems like an obvious choice, and you wouldn't believe that these suckers are actually pretty low in calories. Go check out all of the details including the recipe and baking instructions over at Recipe Tin Eats!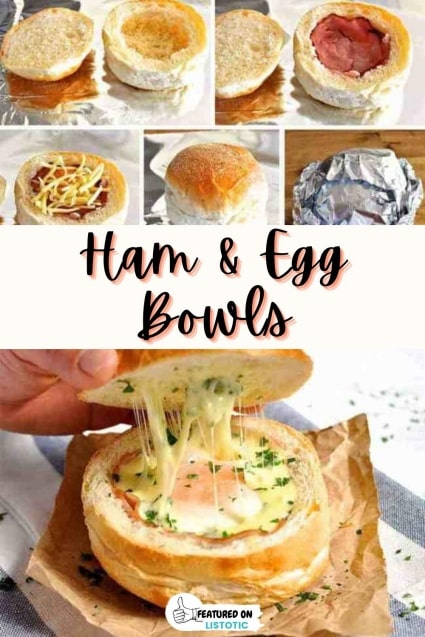 25. Hash Brown Cups
These baked hash brown cups are the ultimate breakfast side (or any meal, really!), and are pretty darn easy, too! I love just about anything baked in a muffin tin, but crispy hash browns are an all time favorite. Yes, I love carbs! Head on over to Play Party Pin for the recipe and instructions.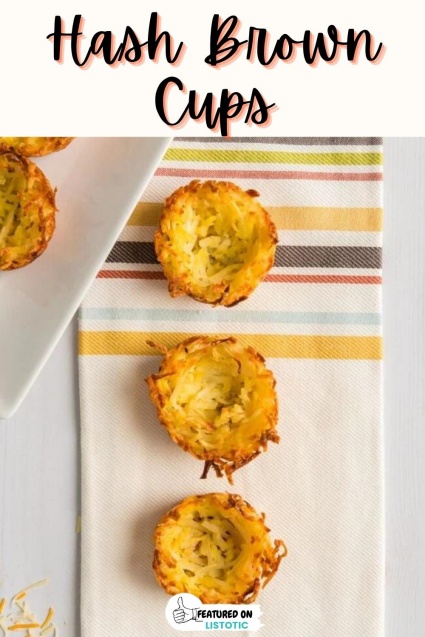 26. Crock Pot French Toast
This recipe might just make you and your crockpot BFFs. Who doesn't love something you can just throw in the slow cooker and forget about for hours? Heck, you could even serve this up with fresh fruit and ice cream for dessert! Hop on over to Tablespoon for the recipe and instructions.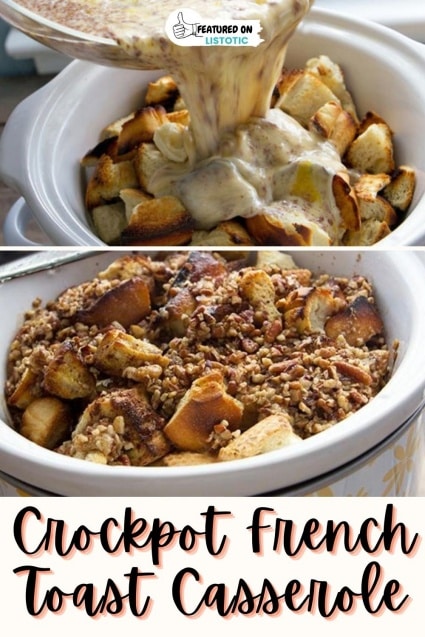 27. Crescent Breakfast Ring
Is this not the most beautiful breakfast ring you have ever seen? It looks like perfection. You have got to love Pillsbury Crescents for how easy, versatile, and tasty they are, and jo cooks certainly knows how to make them look pretty! Go check out her recipe and instructions for this breakfast masterpiece.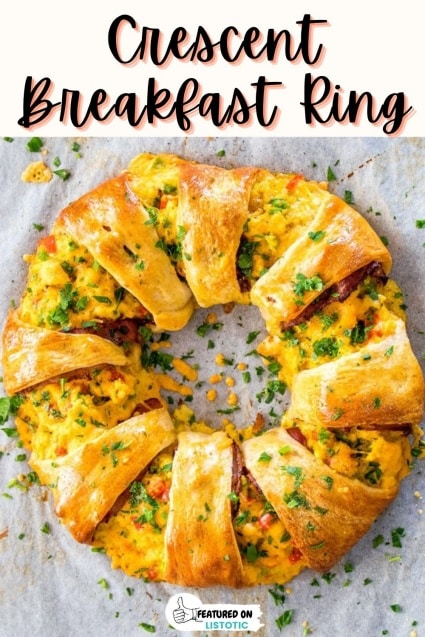 28. Crescent Breakfast Roll-Ups
See, I told you Pillsbury Crescents were nothing less than AMAZING! I've seen so many recipes that use these magical triangles for breakfast, lunch and dinner, but this one takes the cake. Maybe that's because I'm a little partial to sausage, and I understand if not everyone has the same love for it, but if you would like to try these fun breakfast roll-ups at least once in your life, go check out the recipe and instructions over at Pillsbury!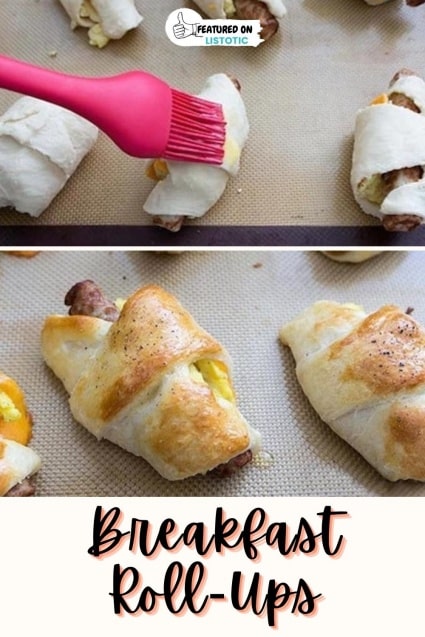 29. Bell Pepper Egg-In-A-Hole
I've made these bell pepper eggs at least a dozen times because they're incredibly easy and guilt free! I can usually only get 4 bell pepper rims (depending on the size of the pepper), so one pepper is the perfect serving size for 2 people.
Simply throw the pepper rings on a pan on medium heat with a little bit of oil a few minutes before cracking your eggs in there to give them a chance to soften first. Also, sometimes I find that one side of the pepper is flatter than the other, so make sure that side is face down on the pan when you crack the egg. Season to taste, and cook until the eggs are done to your liking. Half of the time they don't come out looking so pretty because the egg whites leak out through the bottom, but they're still just as tasty! I also flip them halfway through because I don't like my eggs runny.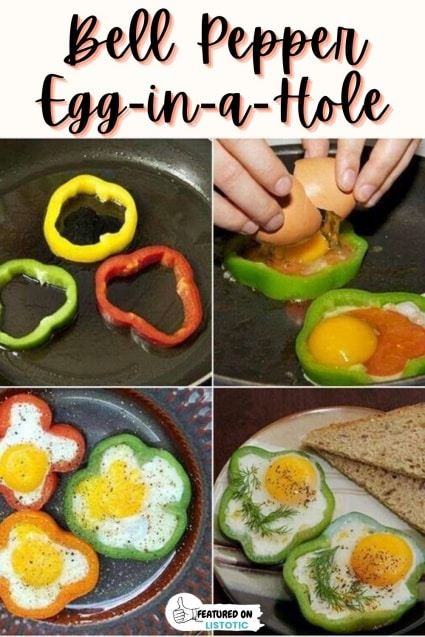 30. Fruit & Yogurt Cones
I really can't think of a more exciting way to serve fruit and yogurt! Sure, a waffle or sugar cone isn't the healthiest breakfast option in the world, but it's really no worse than pancakes, and it gets the kids to eat their fruit and yogurt. I think these are an excellent idea for camping because there's no need for plates or utensils. Go check out the instructions for this over at Wizzley!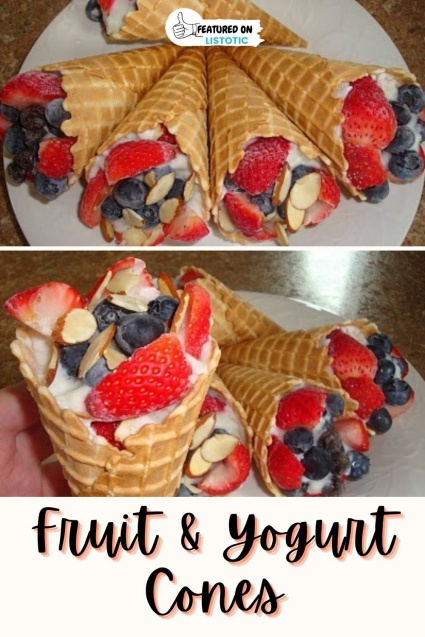 31. Muffin Tin Zucchini Quiche
If you are looking for a healthy, low carb and easy breakfast idea that you can freeze and enjoy all week long, look no further! These quiche "muffins" are stuffed full of eggs, parmesan, zucchini and pesto! There's no flavor missing here. Just hop on over to Sweet As Honey for Carine's recipe, step-by-step instructions and video tutorial.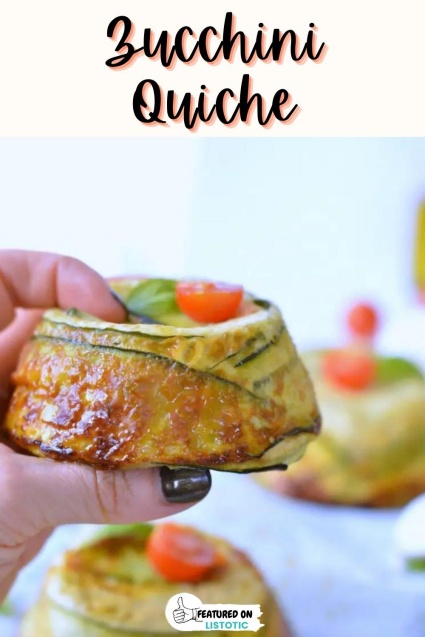 32. Frozen Coffee Protein Shake
Do you love coffee in the morning but skip the good breakfast to go with it? You are in luck with this Coffee Protein Shake recipe. Only 4 ingredients plus ice, blend, and you are on your way. Get the recipe for Listotic's Coffee protein shake, a super quick but fun breakfast idea.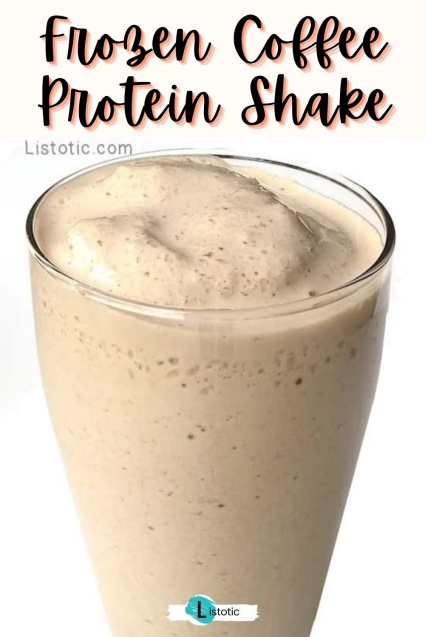 For More Easy & Fun Breakfast Ideas…