Last Updated on November 18, 2022
Easy Whole 30 Lemon Butter Green Beans Recipe
These lemon butter green beans have got to be one of the easiest recipes I've ever made. I'm quite embarrassed to say that this was my first time using fresh green beans; I will never go back! Seriously the taste, flavor, and texture are so good, not to mention the nutritional benefits of fresh produce over canned or frozen.
My only excuse for not cooking with fresh green beans before this was a lack of knowledge. I didn't know the best way to cook them, what seasonings to use. My lack of knowledge prevented me from enjoying a delicious vegetable in an entirely new way. I was sharing a few recipes with my Young Living family leading up to Thanksgiving and this one caught my eye. I decided to give it a try and you can too!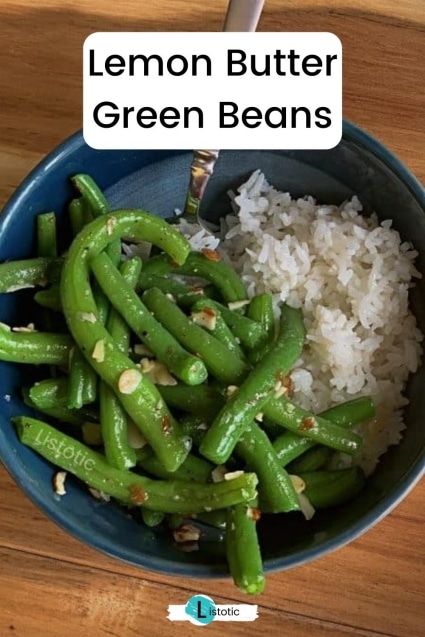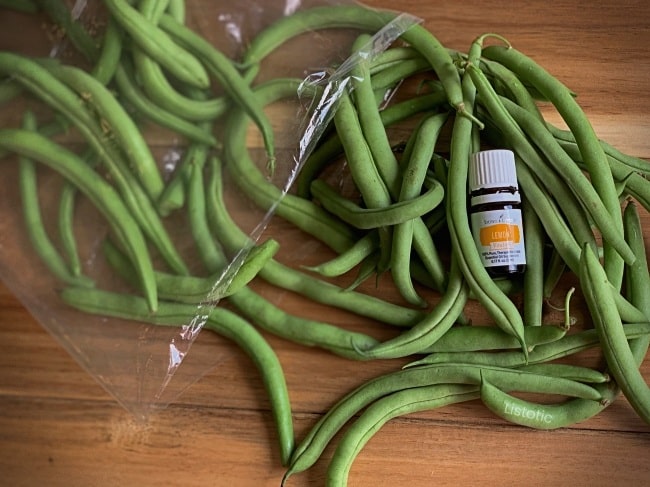 As an option, you can add slivered almonds for a crunch texture and nutty taste. This low carb, Whole 30 recipe is a healthy choice with fresh wholesome food.
This post contains affiliate links. Please see our Disclaimer Policy.
Lemon Butter Green Beans
Ingredients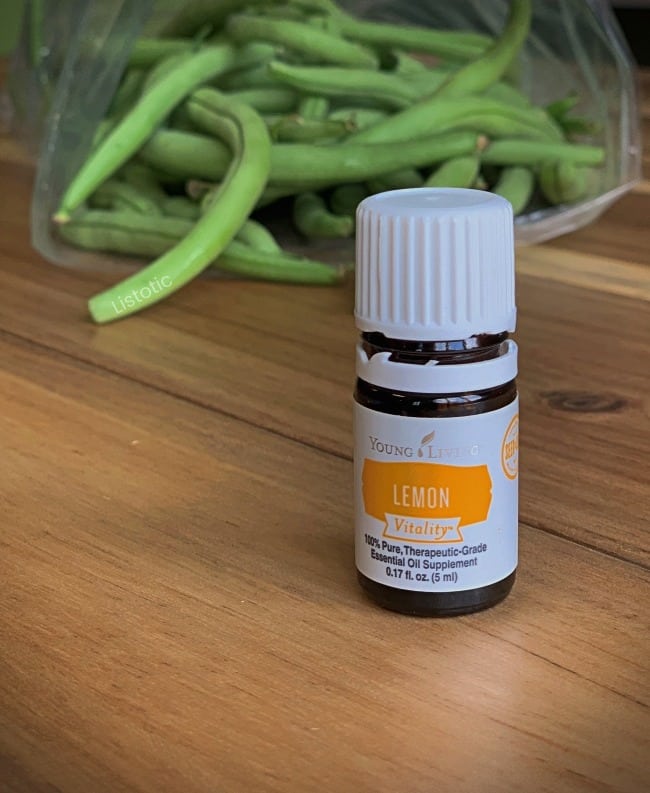 1 Tablespoon Salt
1 Tablespoons organic butter or ghee
Salt and Pepper to taste
Slivered almonds or cashews (optional)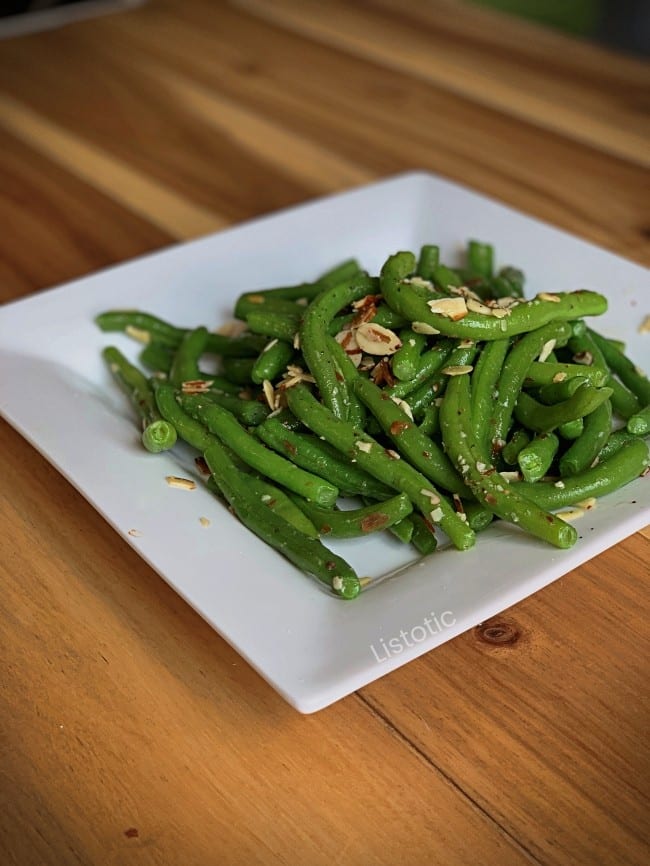 Directions
Fill a medium saucepan there quarters full of cold water. Set over high heat and bring to a boil. Add salt and 1 pint of fresh, organic if possible, green beans (washed and ends cut off). Cook until water returns to a boil and beans are tender, about 5 minutes, Remove from heat and drain.
Immediately return the beans to saucepan. Add 2 Tablespoons of organic butter or ghee and 1-2 drops of lemon vitality oil. Add slivered almonds or cashews (optional). Toss and season with salt and pepper.
Enjoy!