Last Updated on September 12, 2023
Black is back! Looking for how to add black to your home? Look no further! Below you will discover timeless and sleek ideas to add black home design to any room in your home. The shade black is a timeless and neutral color that can be easily accented or used as the main color in any room. Black is not only simple but also very functional in any design. A little bit of black in the right places can go a long way!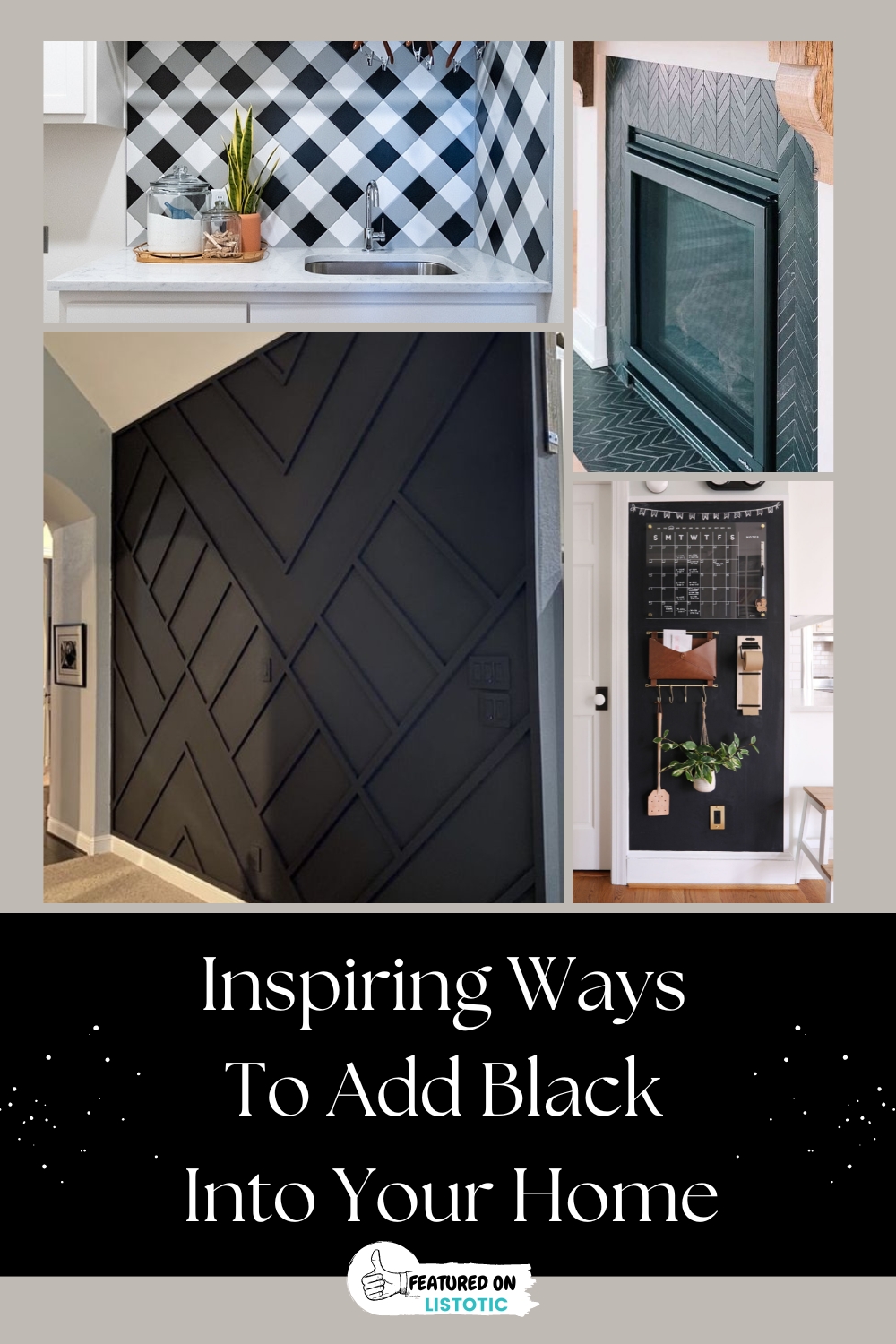 This post contains affiliate links. Please see our Disclaimer Policy.
"Every room needs a touch of black"
Windows
First, a simple and easy way to incorporate black into your home is to update your windows or paint the window trim a moody hue. This instantly adds an updated look but also refreshes your space tremendously. Painting is also an inexpensive way to update your space without spending thousands.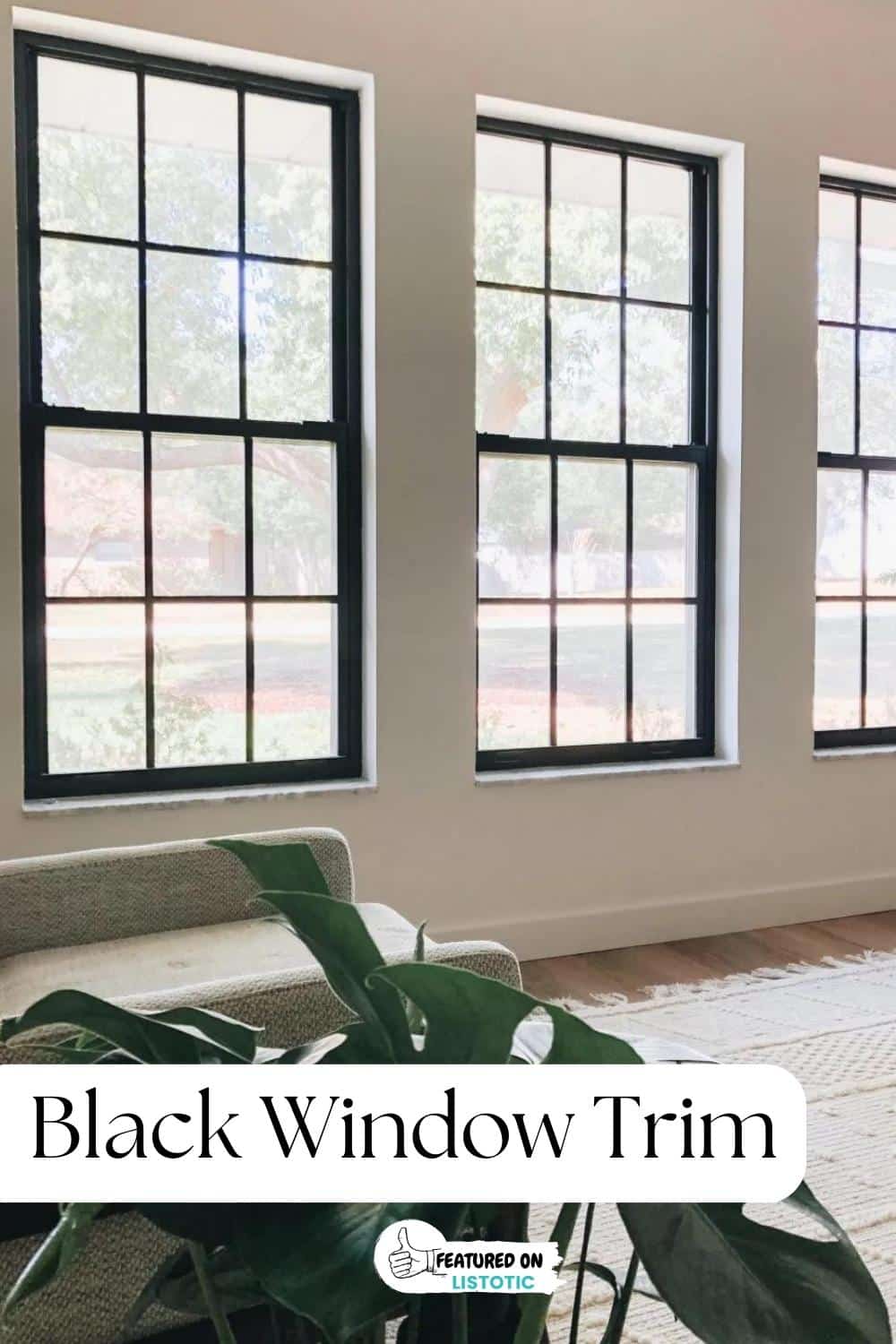 Trim
Another great way to incorporate this moody hue is to paint your trim a shade of black. If you're looking to modernize your space, this will do the job! Not only does it look great, but it also makes your walls pop and adds much needed dimension like in this space from Style By Emily Henderson.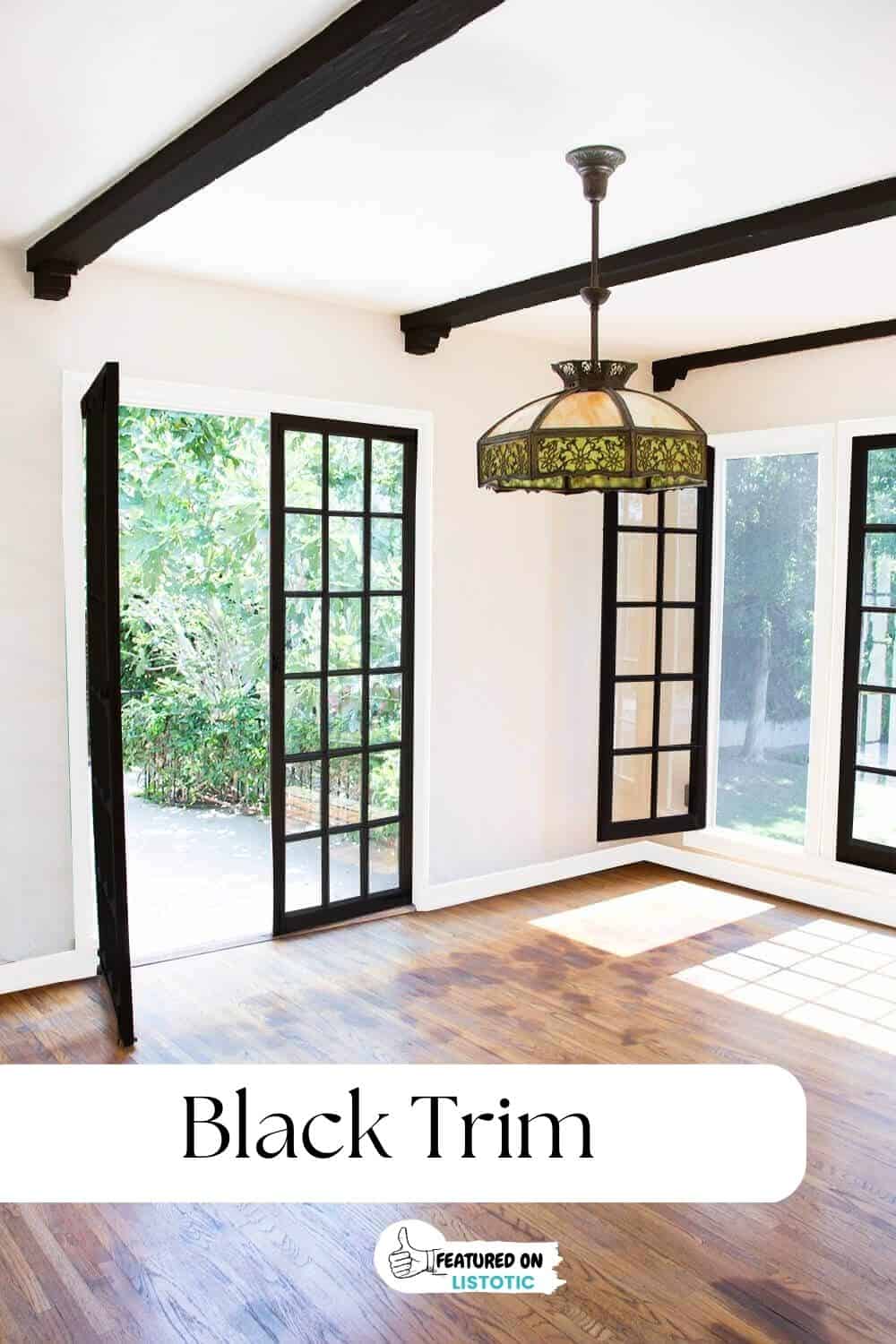 Ceiling
This might be my favorite way to add black to your home! A simple but beautiful focal point draws your eyes up. Additionally, you can add some dimension with wood beams to make this area the star of the show. Check out this inspiring black home decor design!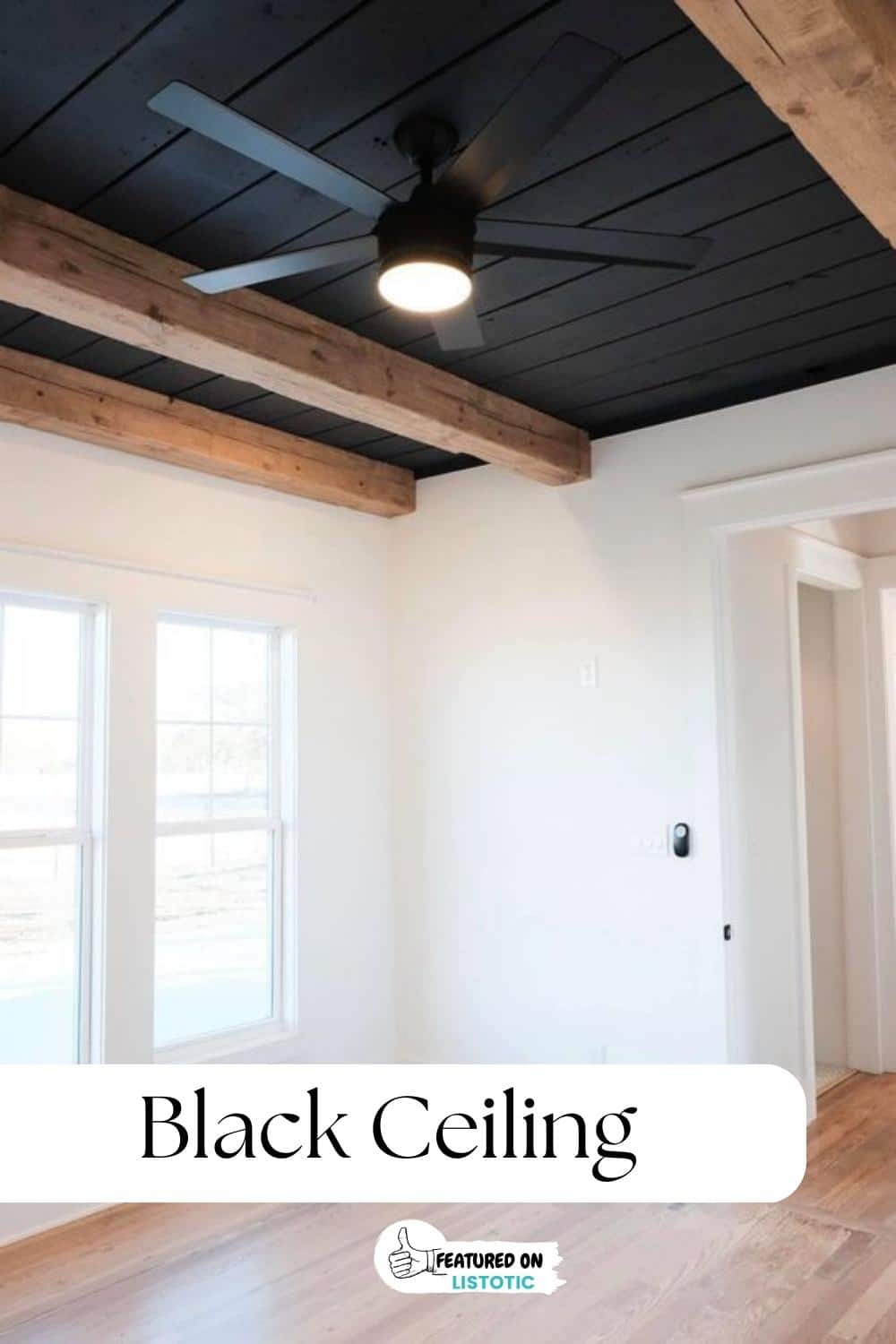 Doors
Next up is the option of choosing black paint for your doors. This has become an upcoming trend in the last few years, and I have to say I love it! These black doors really give your space some style and showcase your personality without being overpowering. I also love the hardware to accent the doors.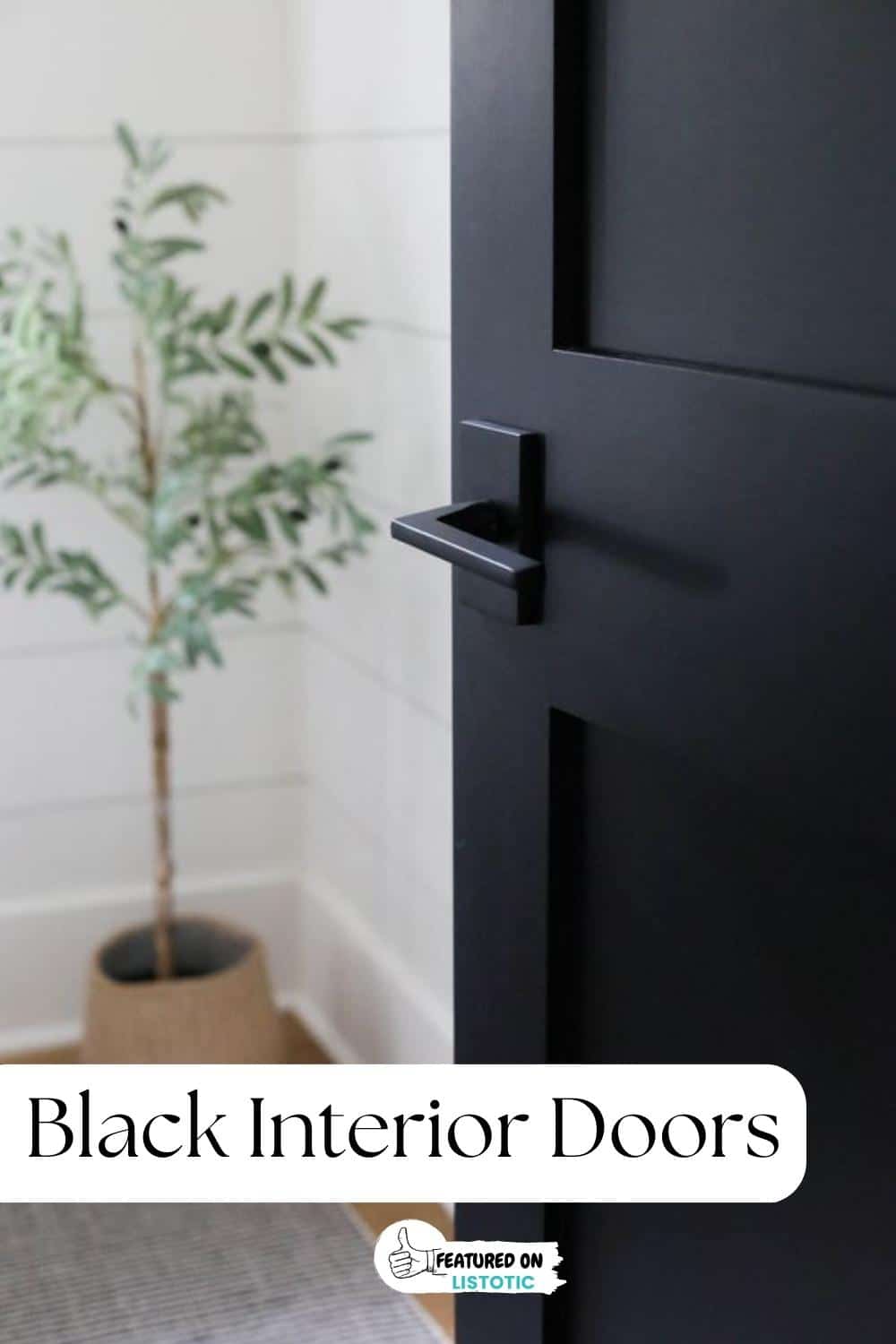 Accent Wall
Another great way to showcase your style with black is to add an accent wall. This can be a staircase, entryway wall, bedroom wall or anywhere you'd like to add some personality. I personally love this black geometric wall. Like this? Check out more DIY remodeling ideas on a budget!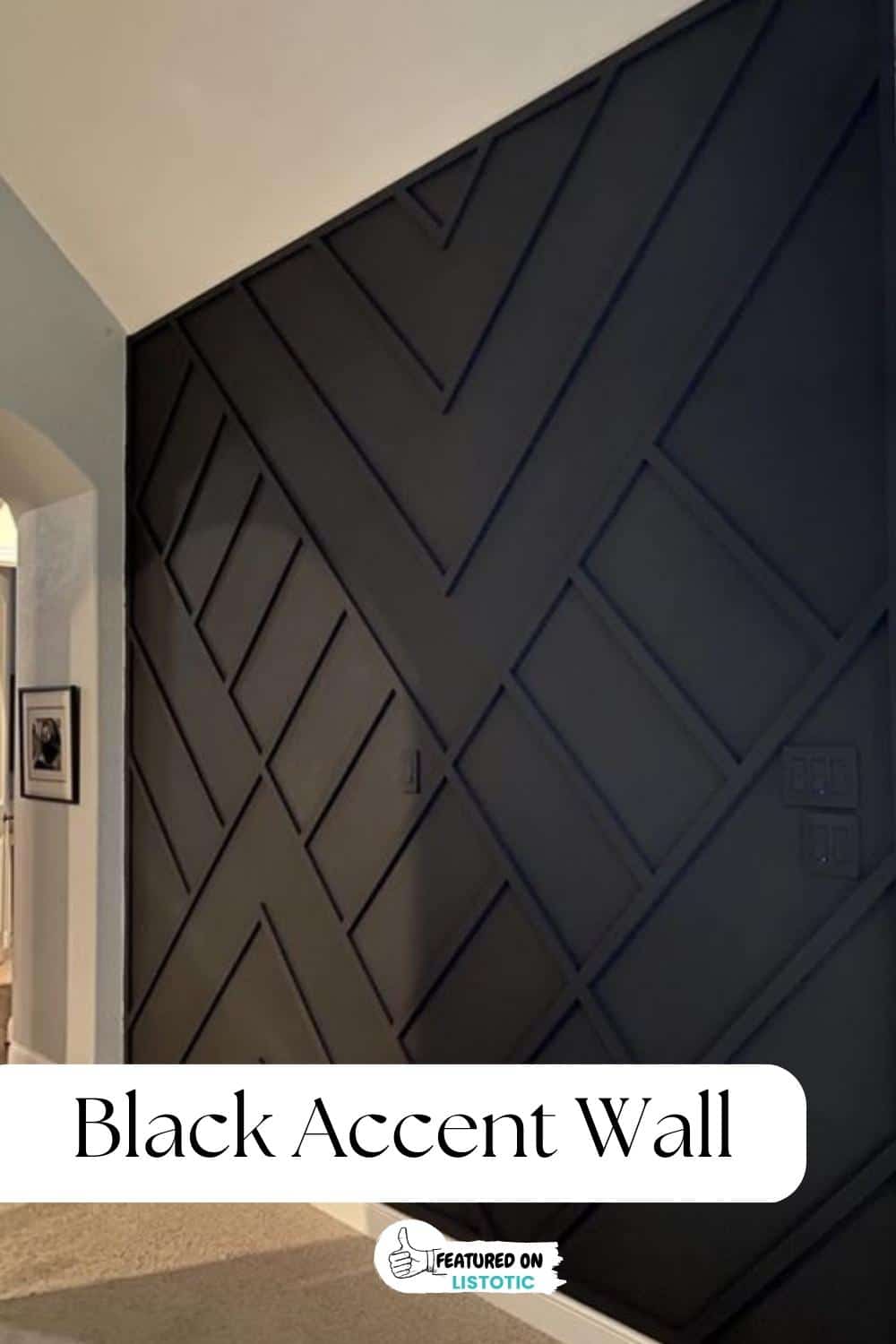 Fireplace
Here is another great area when it comes to black home decor! Fireplaces can easily be updated by painting brick to give it an updated look, adding a black tile, or updating with a black shiplap.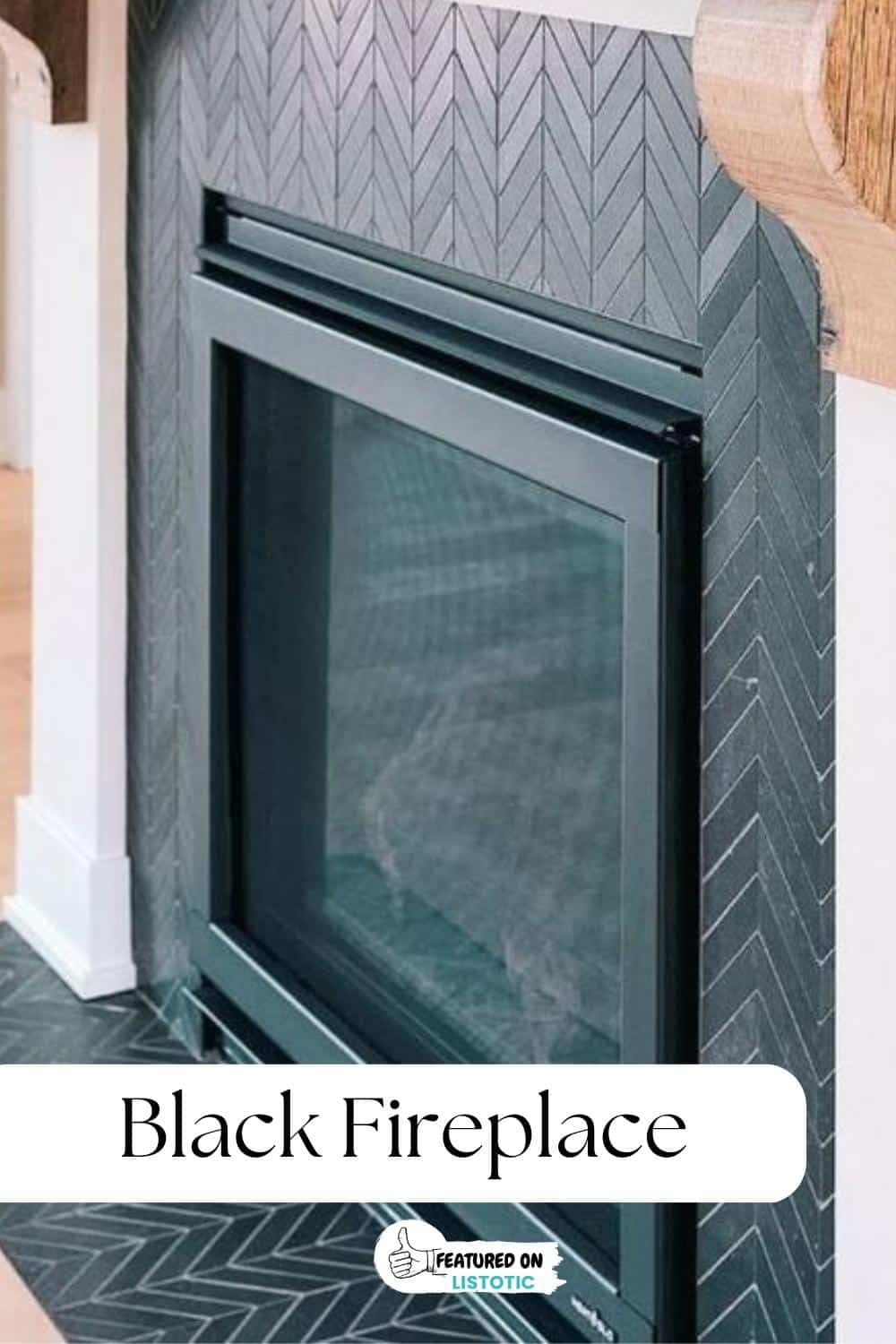 Tile Floor
Next, adding a simple black hexagon tile to a bathroom can instantly give it an updated, modern look. If you need more great tile ideas check out these stunning tile ideas!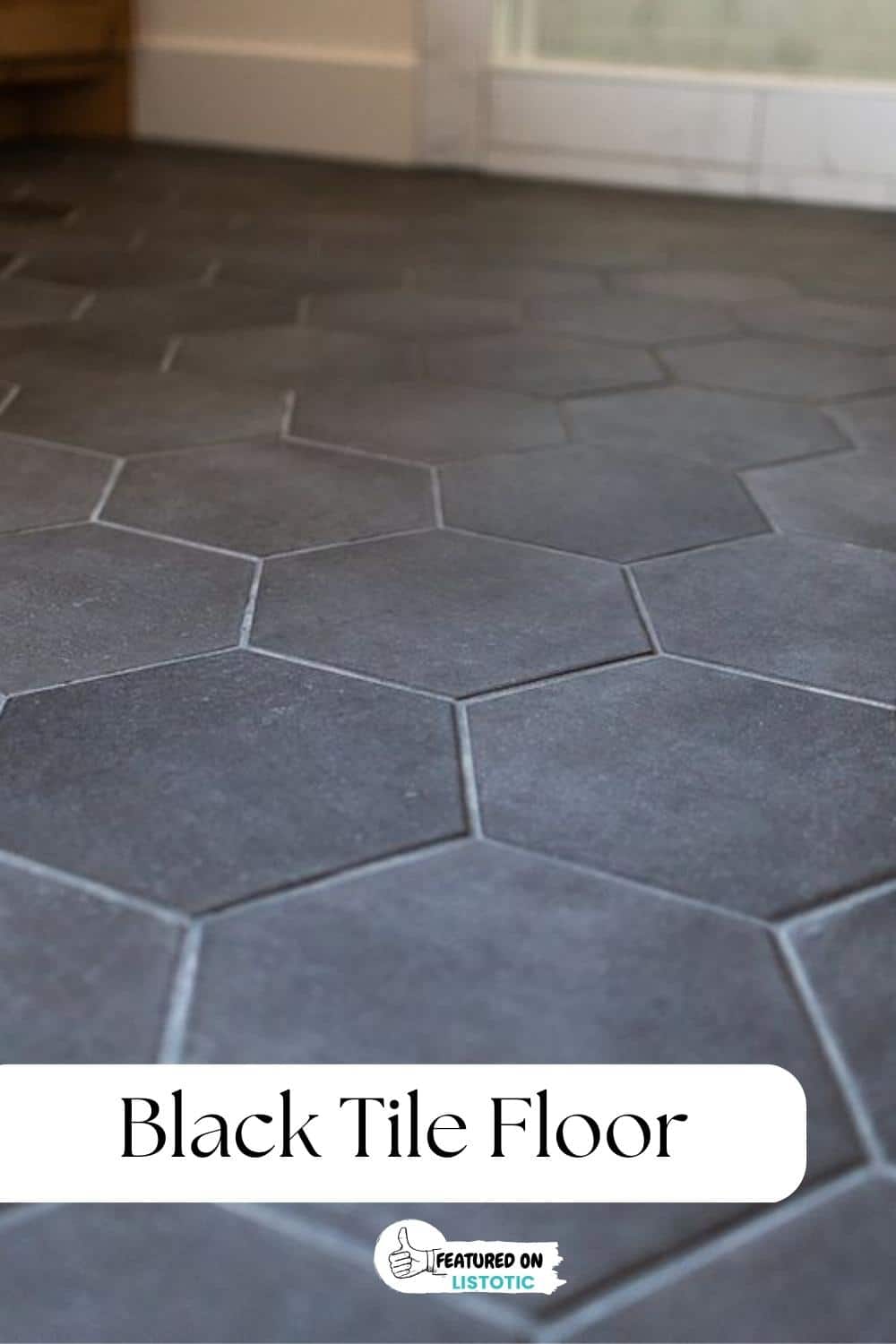 Tile Shower
The black herringbone tile in this shower immediately adds a bold and stylish result. Take a risk and incorporate a fun pattern like the herringbone shown by Ann Ueno's bathroom transformation.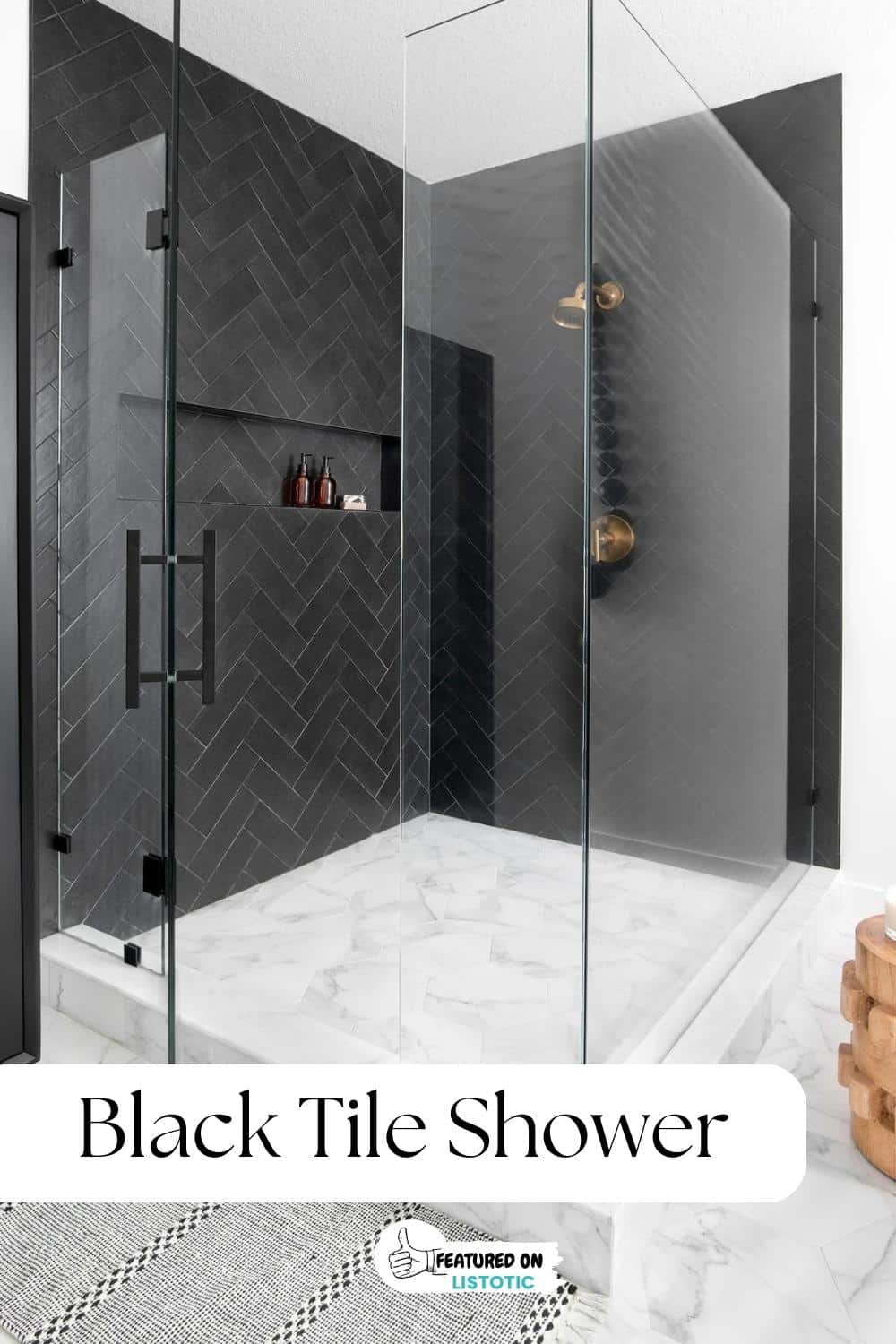 Tile Backsplash
This is a great way to update a space shown in this laundry room. This buffalo check pattern tile instantly adds character. This would look great on larger tiles on the floor as well! Head over to Home Bunch to check it out!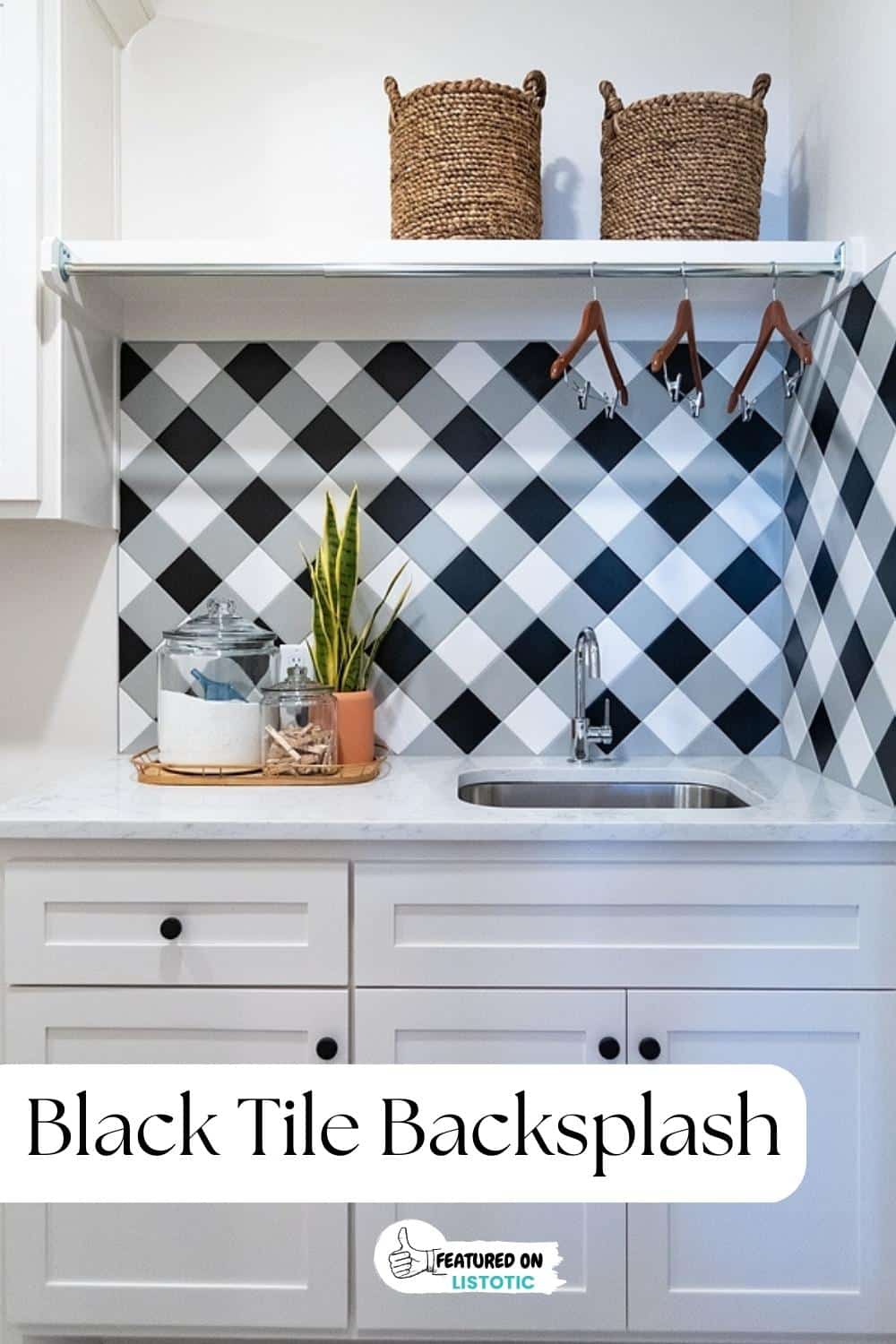 Stair Railings
A simple and affordable way to update your staircase is, you guessed it, choosing a shade of black! Additionally, this is a great budget-friendly option to update our staircase. Head over to Sprucing up Mamahood to learn more!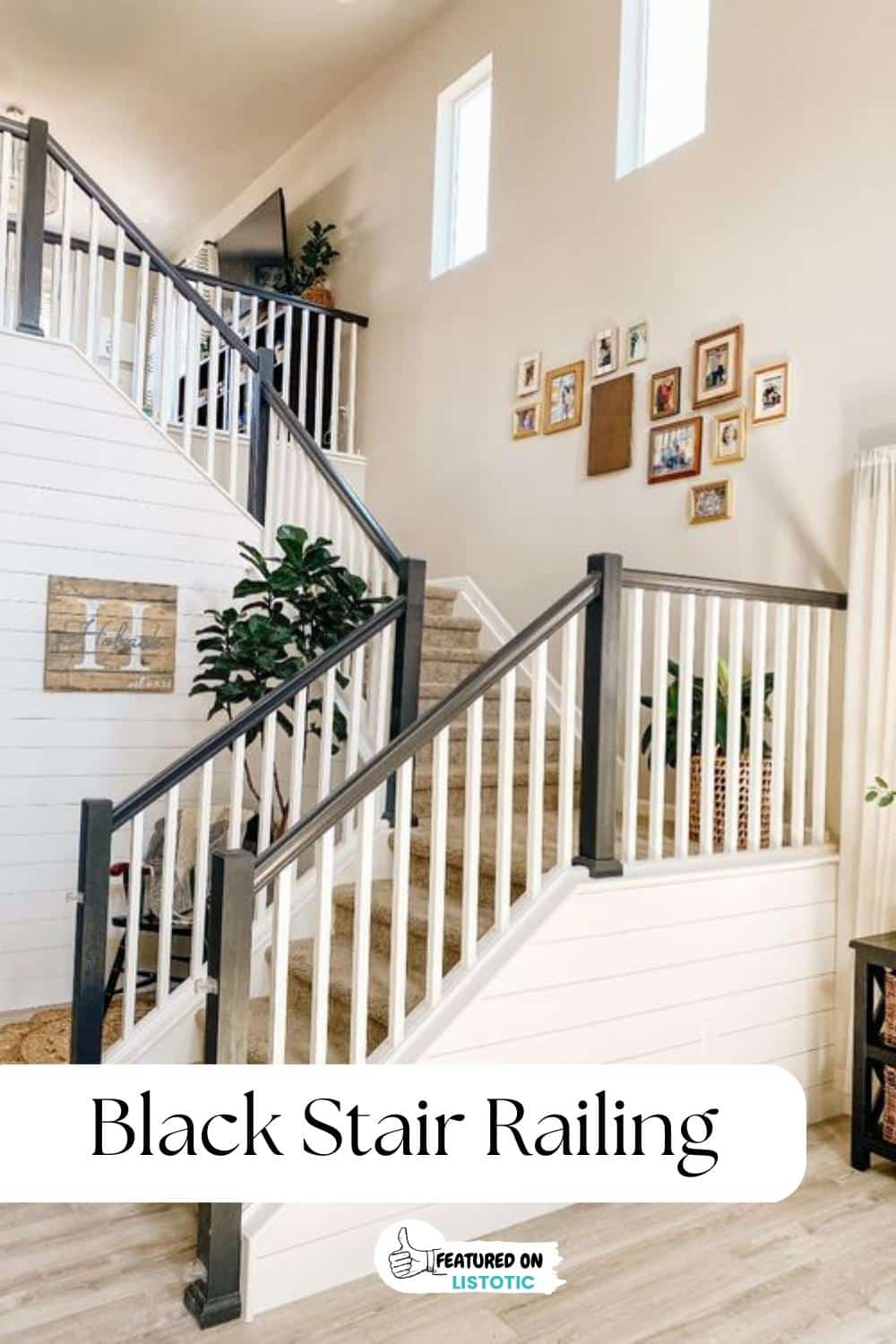 Barn Door
This barn door painted in the shade of Iron Ore is another great option when it comes to adding a fun shade of black paint. Check out more over at Homebunch. This makes for a great black home decor idea!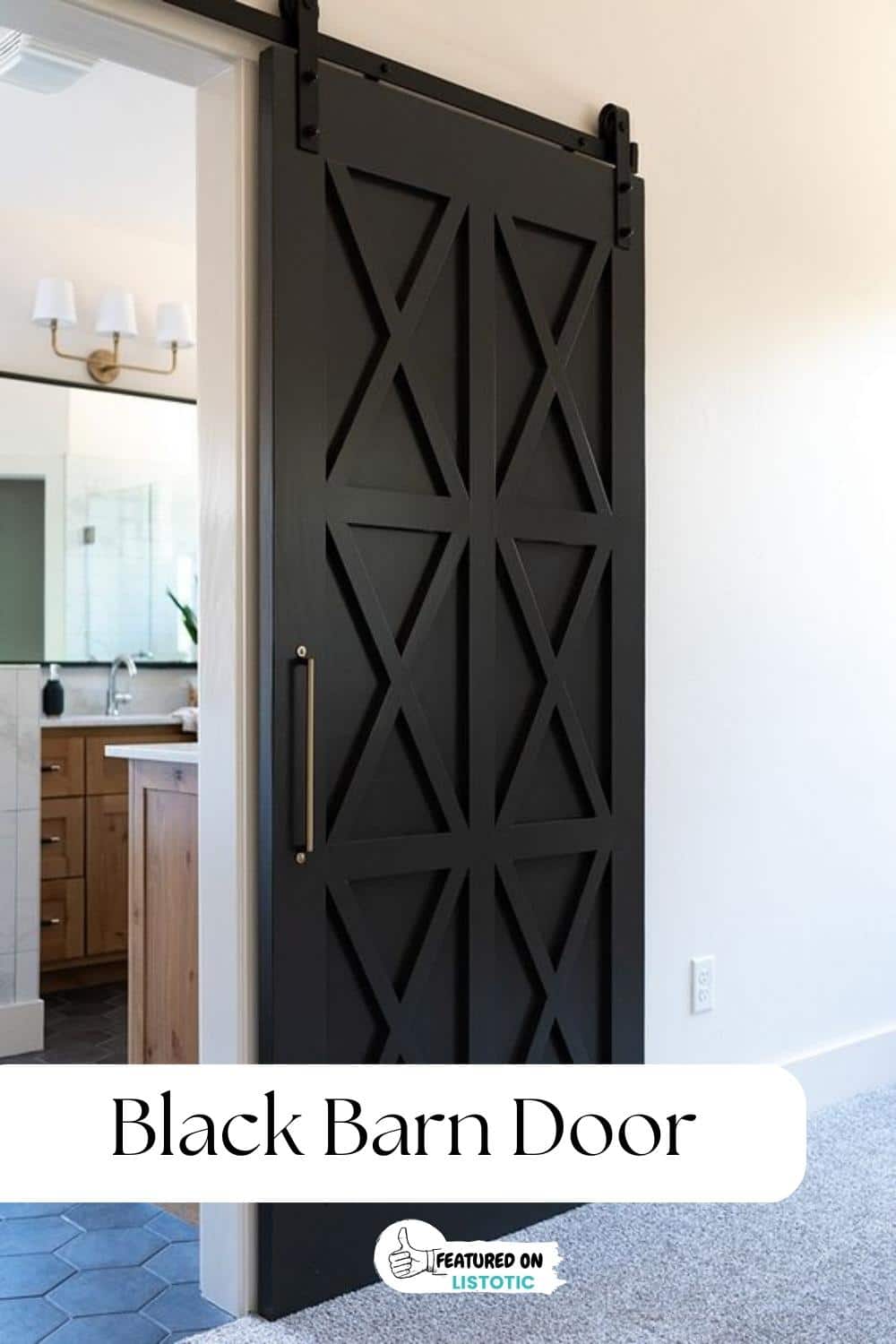 Lighting
This black chandelier adds a great polished, sleek design to any space. Not only is it stylish but it's an affordable way to update any space. Perfect black home decor idea!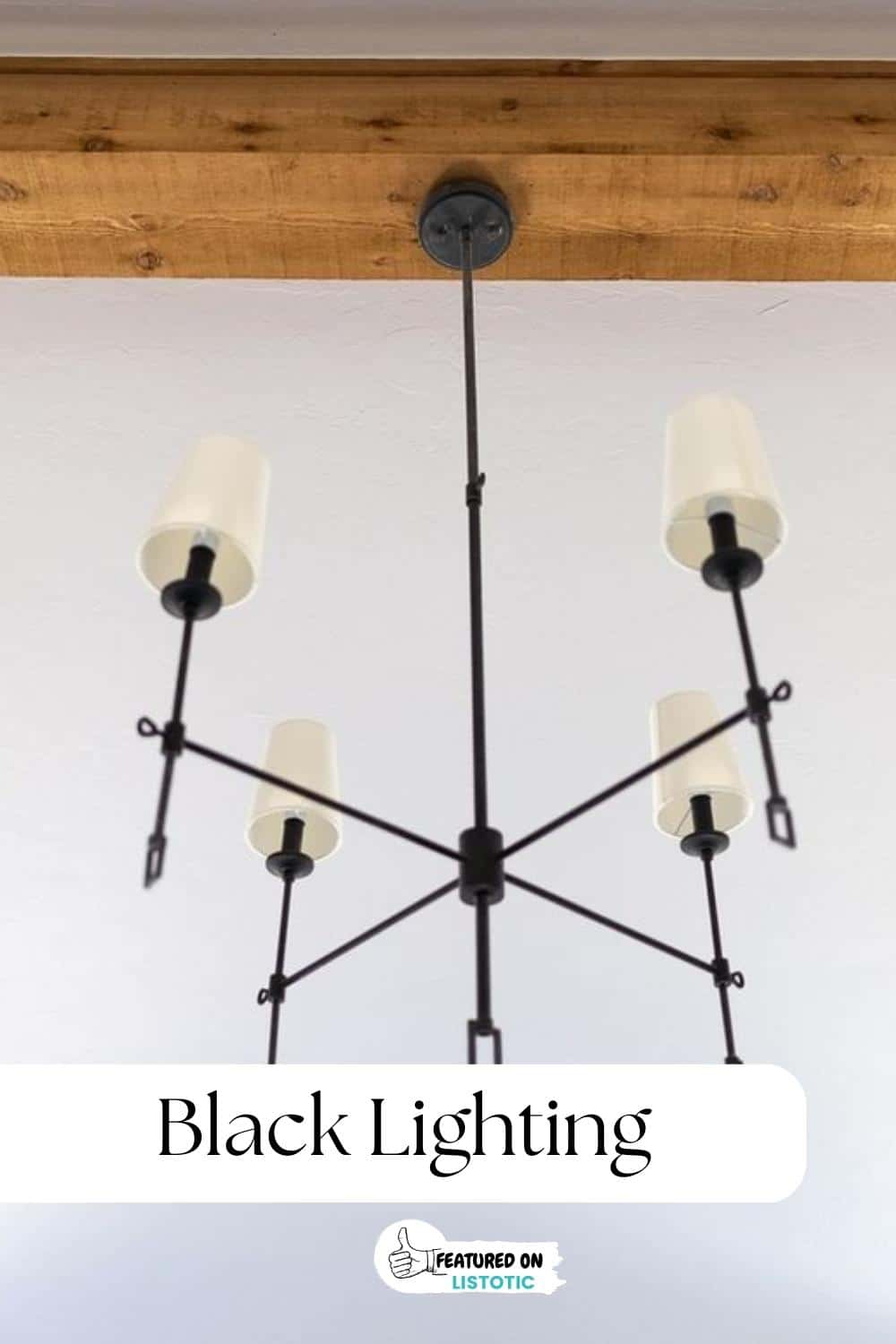 Built In Shelving
Looking for additional ways to add black to your home? Next up, accent your built-in cabinets with a great black paint color. This instantly brings life to any room and updates wood cabinets. Discover Hand Makes Home's remodel for inspiration! I love this black home decor idea!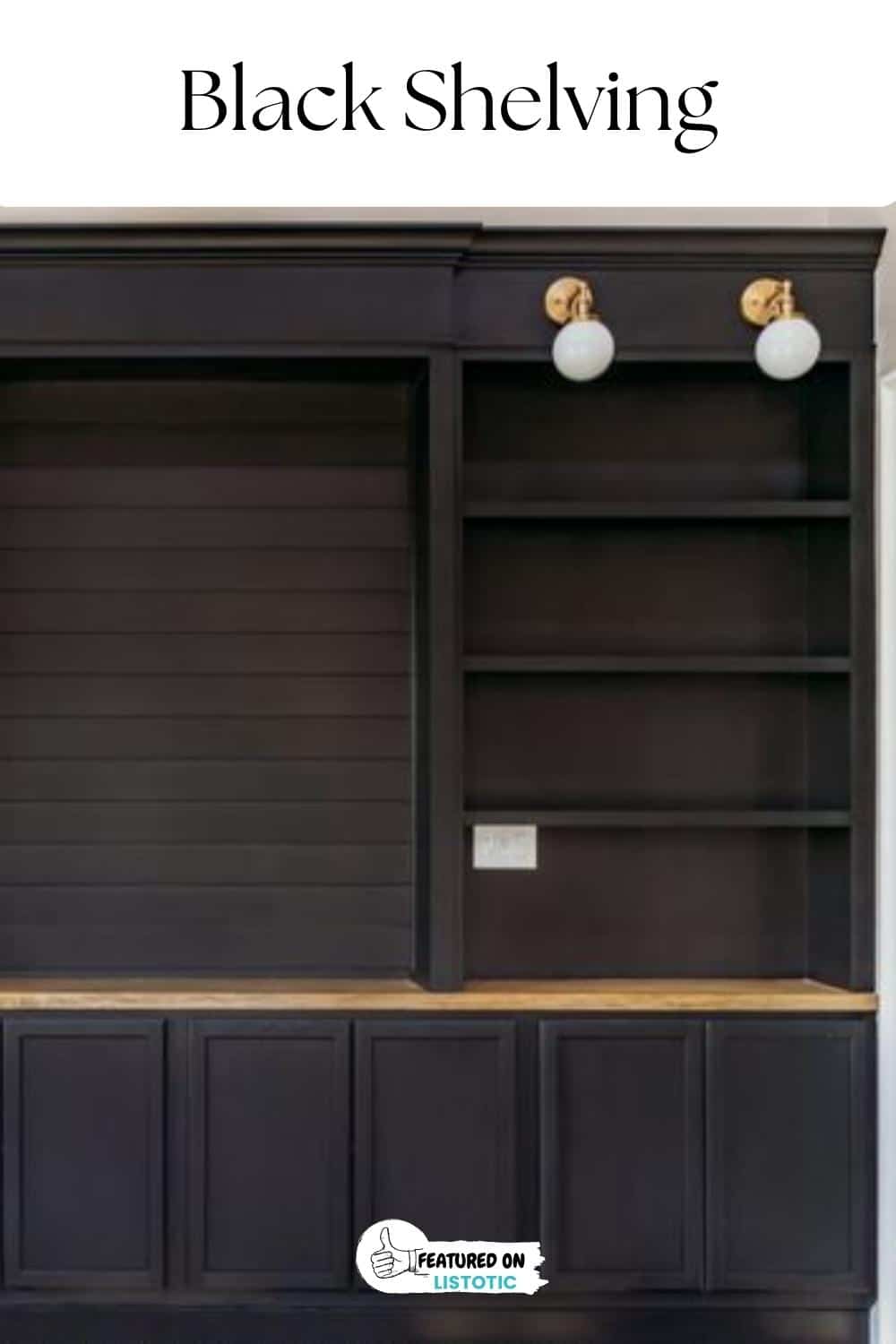 Kitchen Cabinets
Black kitchen cabinets are timeless and sleek. In a world where almost everyone (including myself) is choosing white farmhouse cabinets, step out of the norm and choose a bold shade like black! Check out Hey Sweet Style for more inspiring black kitchens!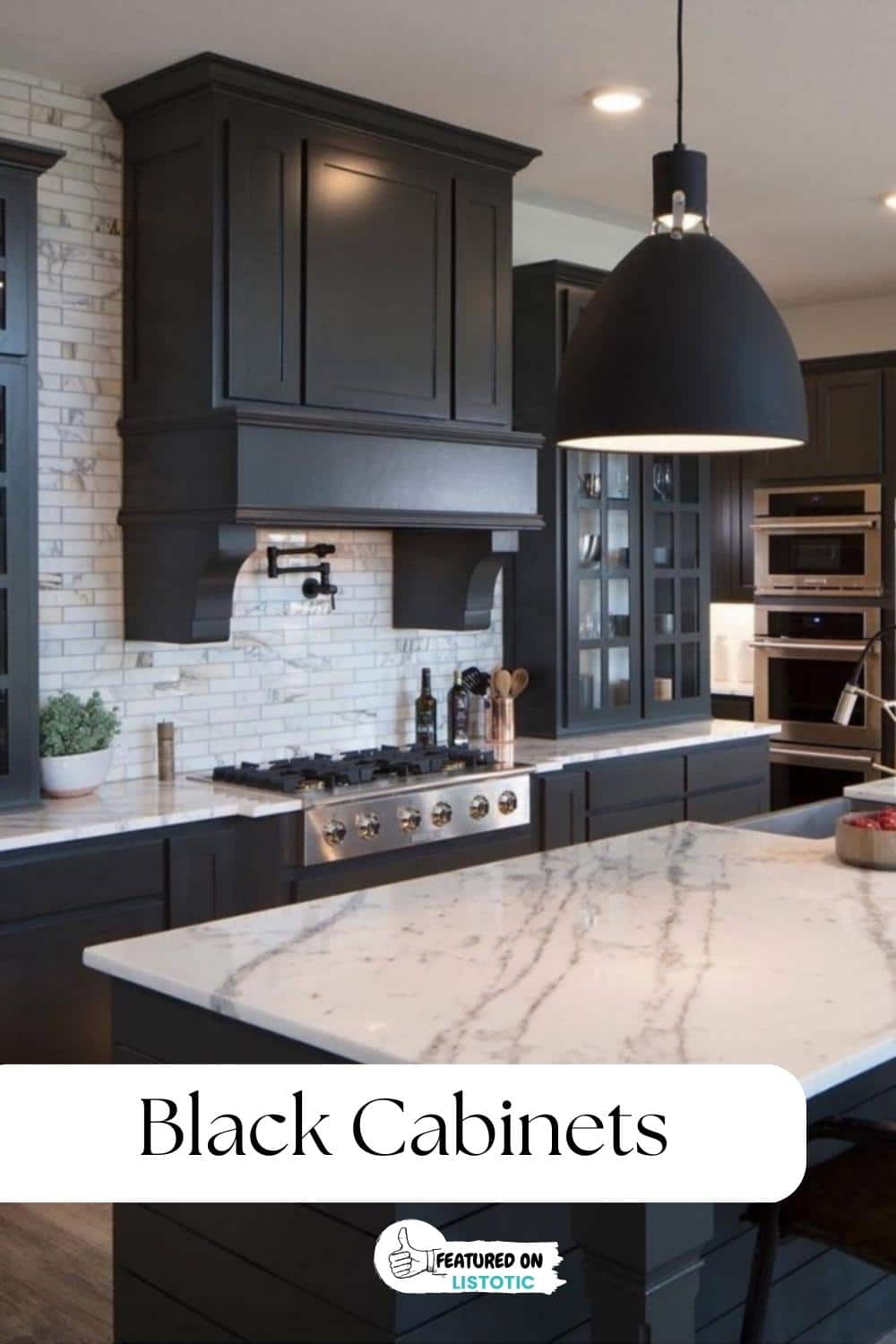 Countertops
Black countertops are another great choice. Choosing a matte black or a countertop with some veining is a nice way to add some dimension to your home. It is a classic choice as well that always stays in trend. Love this black home decor idea! Check out this remodel from Homebunch.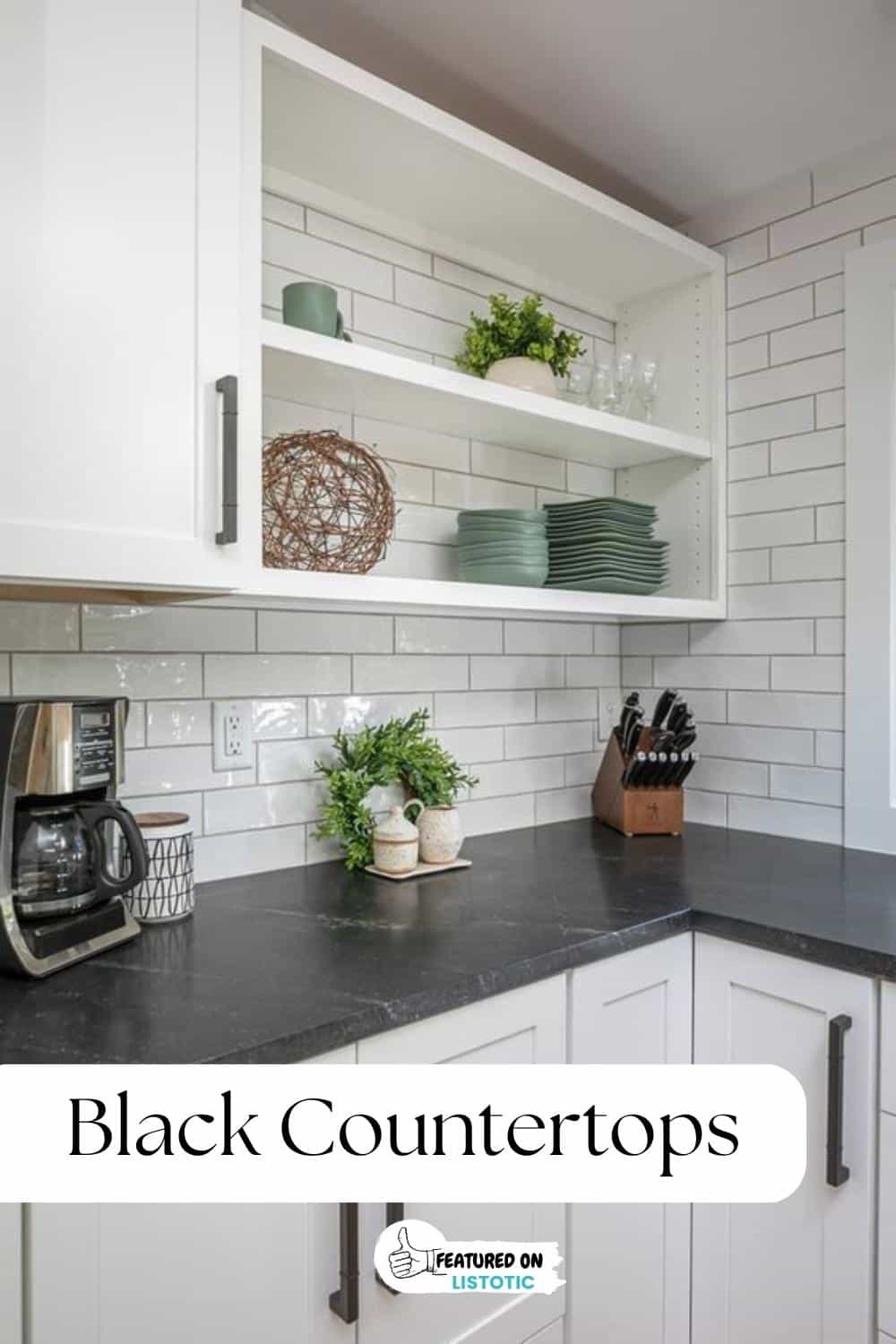 Basement Bar
Check out this great basement bar remodel from Ela Bobak! They used stock cabinets to save money and painted them a great shade of black! Sleek and sophisticated are the two words that come to my mind when I see this black bar area!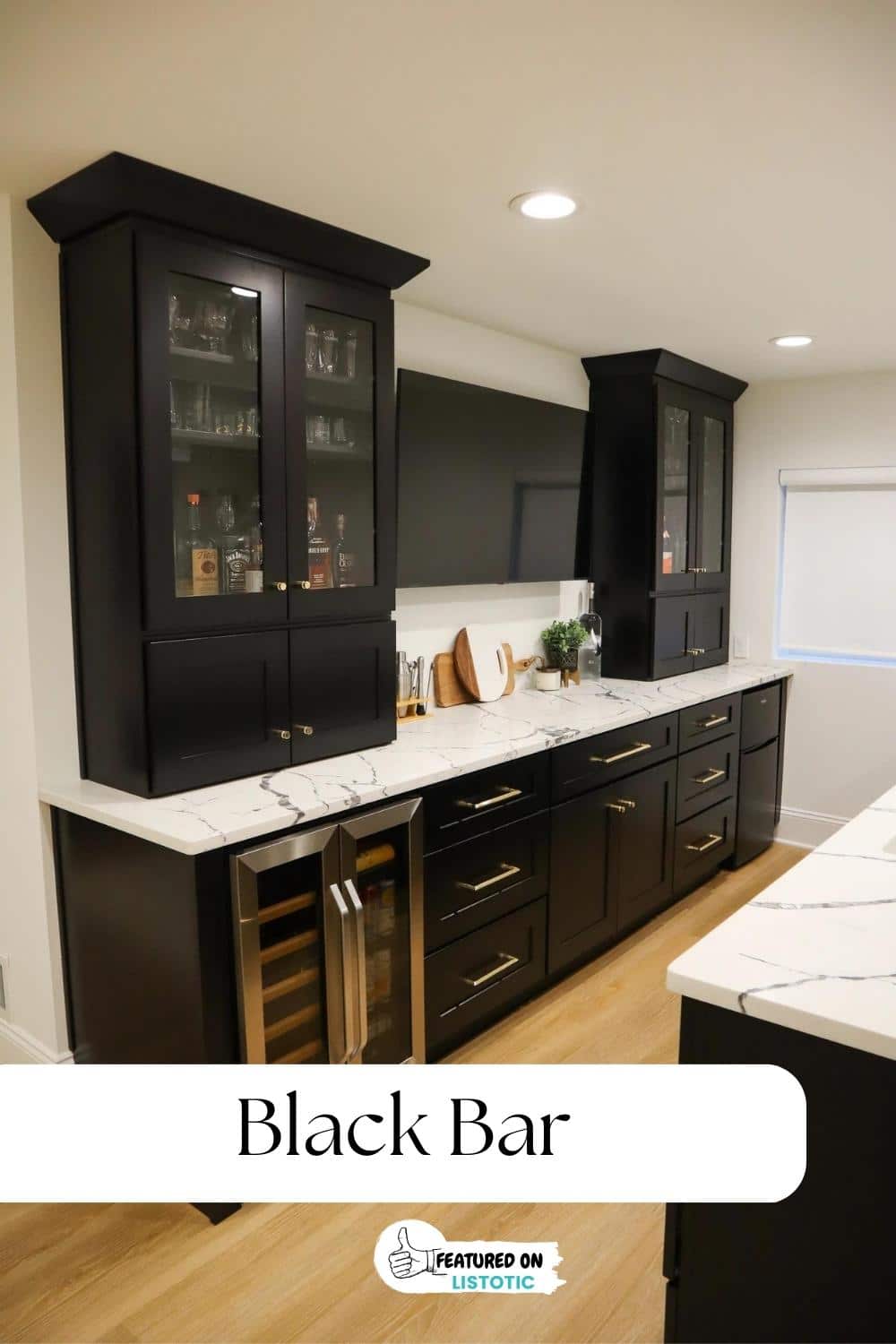 Chalkboard Wall
Have an empty wall that is just begging to have updated? Add a chalkboard wall! Sunny Circle Studio transformed an empty wall into a chic family command center! Check out her before and after for inspiration. I love this black home decor idea!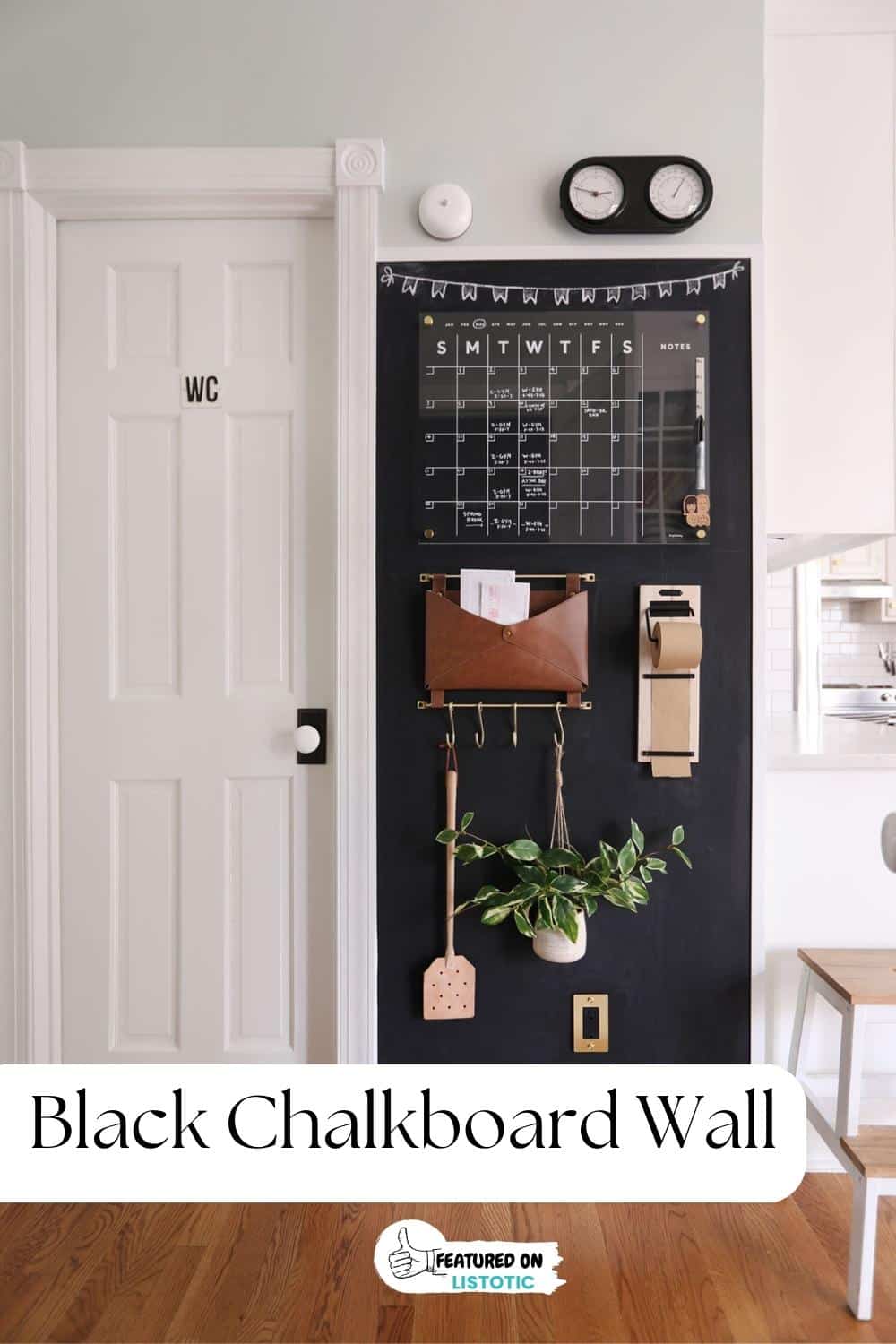 Exterior Paint
Finally, if you're feeling really bold and want to make a statement, paint the exterior of your house black! The black paint with stone accents really balances. When it comes to black home decor, think outside too! Lastly, if you're looking for inviting backyard ideas check out these DIY backyard deck ideas!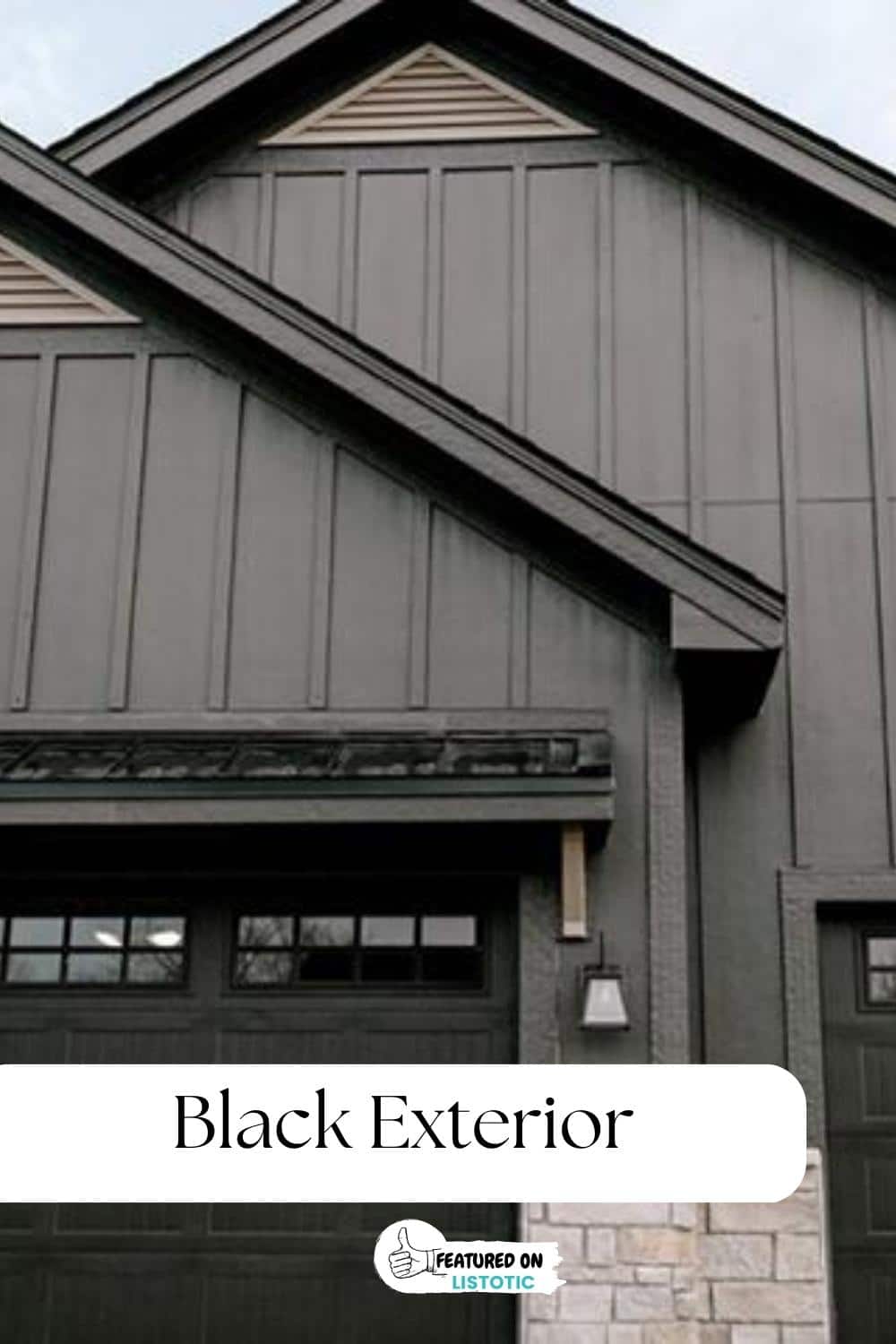 Now that you have a list of inspiring ideas, what room are you excited to incorporate black in?
27+ Easy Remodeling Projects That Will Completely Transform Your Home
29+ Cool Spray Paint Ideas That Will Save You A Ton Of Money