Last Updated on June 11, 2020
It's a new tradition – Delivery Driver Porch Snacks!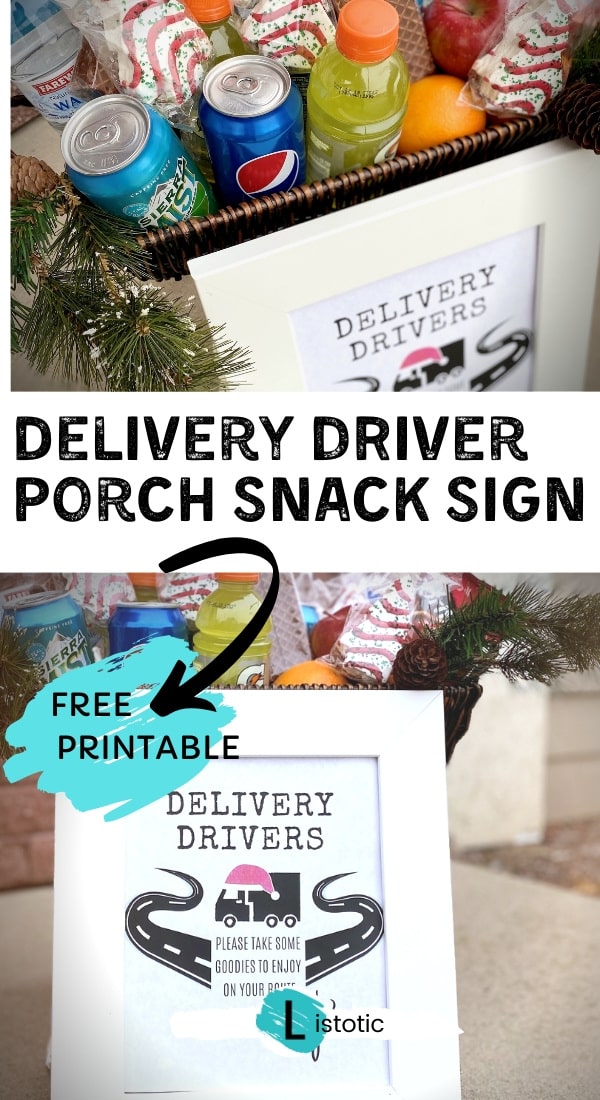 Packages start arriving at my door on a very consistent basis starting in the month of September. Packages continue until my Holiday shopping is complete. Usually around Dec 24th! This means we have a delivery truck coming down our driveway at least a couple of times a week. Boxes with decorations, gifts, cyber Monday steals and usually a few home essentials (like toilet paper) I failed to remember when I was out.
Dear Delivery Driver, please hide my Amazon Packages from my husband.
Social media has helped (you don't hear that too often) to spread a new holiday tradition. Leaving notes with goodies to show appreciation to delivery drivers during this busy time of year. I'm sure you have seen the viral YouTube video. If not, I have a link below for you to watch. It is of a delivery driver's excitement when offered a simple gesture of a quick snack in the middle of his delivery route. Click the link below to watch a delivery driver porch snack in action.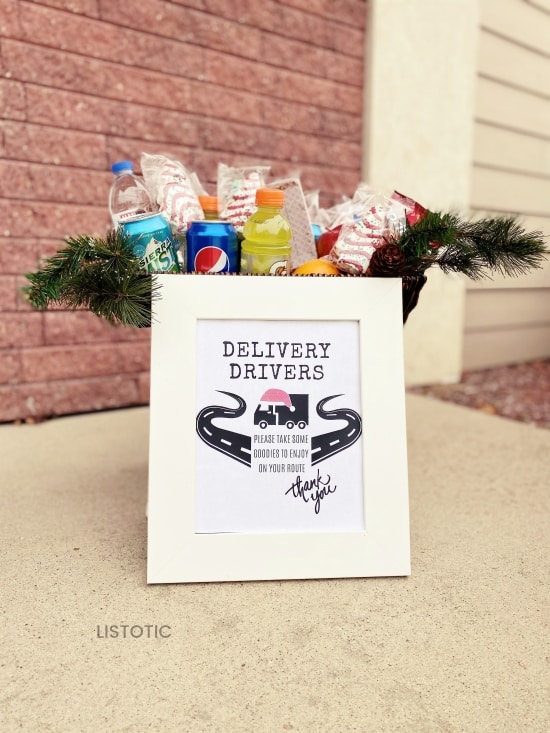 To help you show your Delivery Driver Appreciation this holiday season, we have created a free printable. Print and place it with a few snacks or goodies outside your door in the busy delivery weeks leading up to the holidays.
Simply place this note outside your door with a basket of handy snacks, water, soda, something healthy or candy!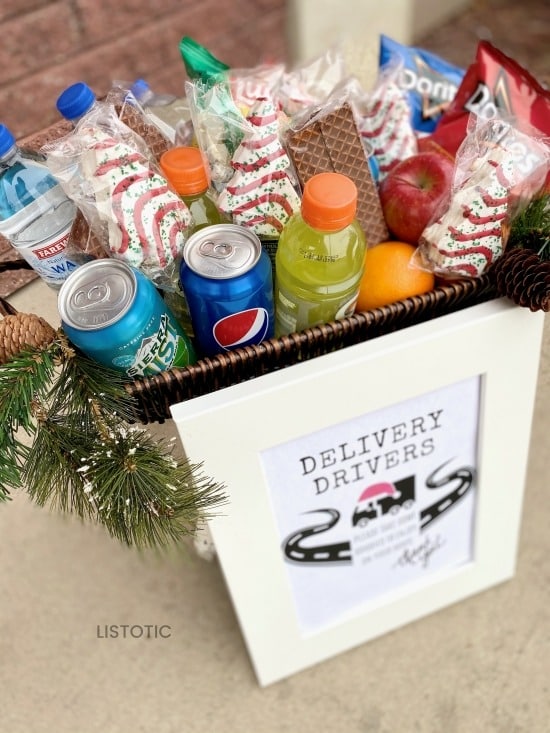 Click Here to print your Holiday Delivery Driver Appreciation Free Printable:
free printable to delivery drivers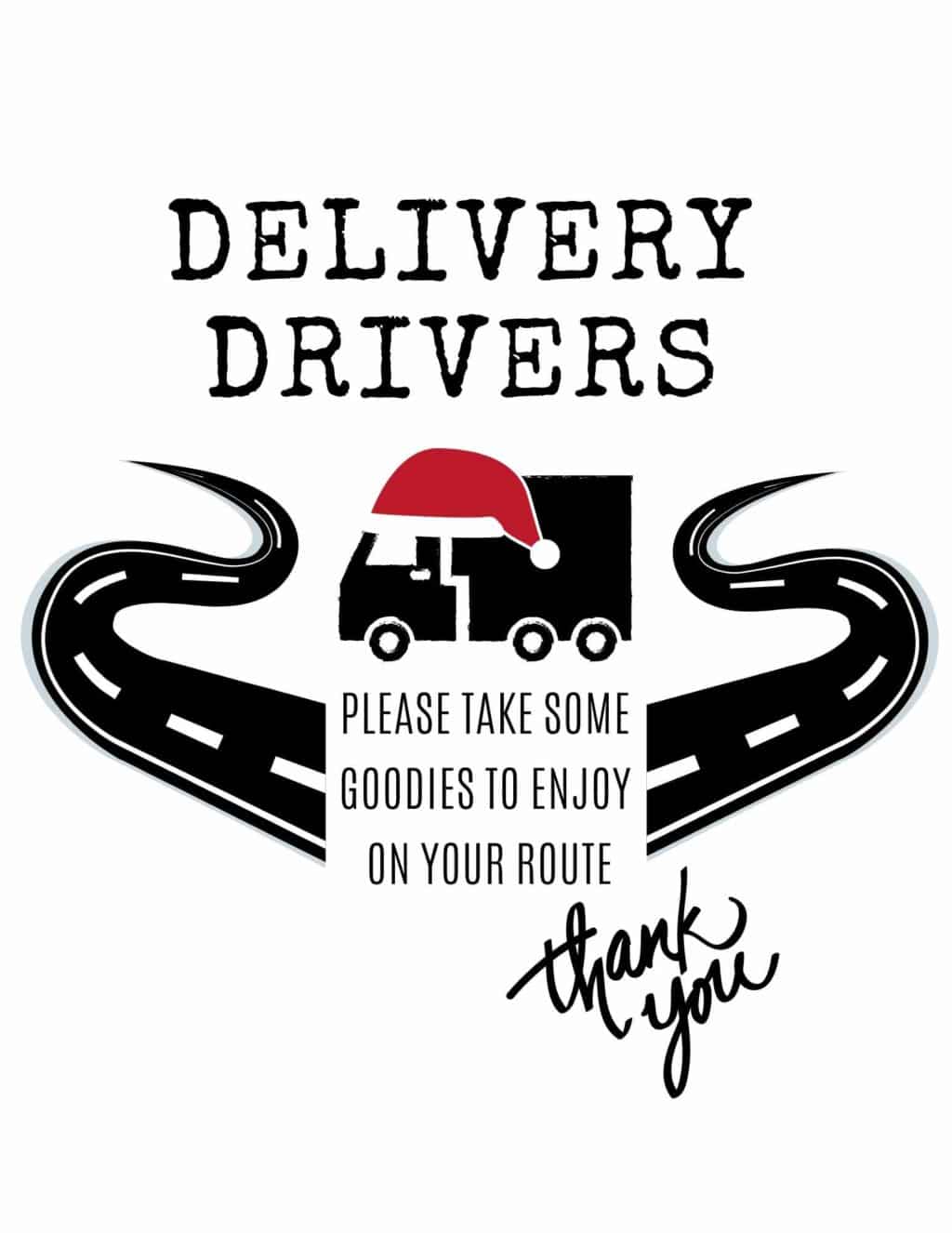 If you are wondering if delivery drivers will actually take some items out of the goodie basket, the answer is YES! I had 3 delivery drivers show up within an hour of placing the basket outside the door and all three were pleasantly surprised and happily took a snack from the festive gesture.

So, what goes into your delivery driver porch snack basket? I did a variety of snacks that tend to go over well. Soda, water, Gatorade, chips, fruit, and holiday treats. But it's up to you!
I love all the parts of the holiday that help us spread joy to others. Happy Holidays and Merry Christmas from the ladies at Listotic!