Last Updated on May 28, 2020
One thing is certain for all of us at Listotic, wrapping presents seems like a rushed experience with a lack of creativity.
There is so much work that goes into finding the perfect gift for someone. So, when it comes to wrapping, we just want to get it done!
In true Christmas spirit, we spent a day this week looking for inspiration and wrapping a few presents we have for Christmas coming up. Meanwhile, Christmas music was playing in the background.
With these ideas at hand, the actual work of wrapping turned into a whole lot of fun! We included the inspiration behind our choices for wrapping and included any tips or tricks we learned along the way as we wrapped our own gifts. Consequently, if you try some and have ideas to improve, send them our way!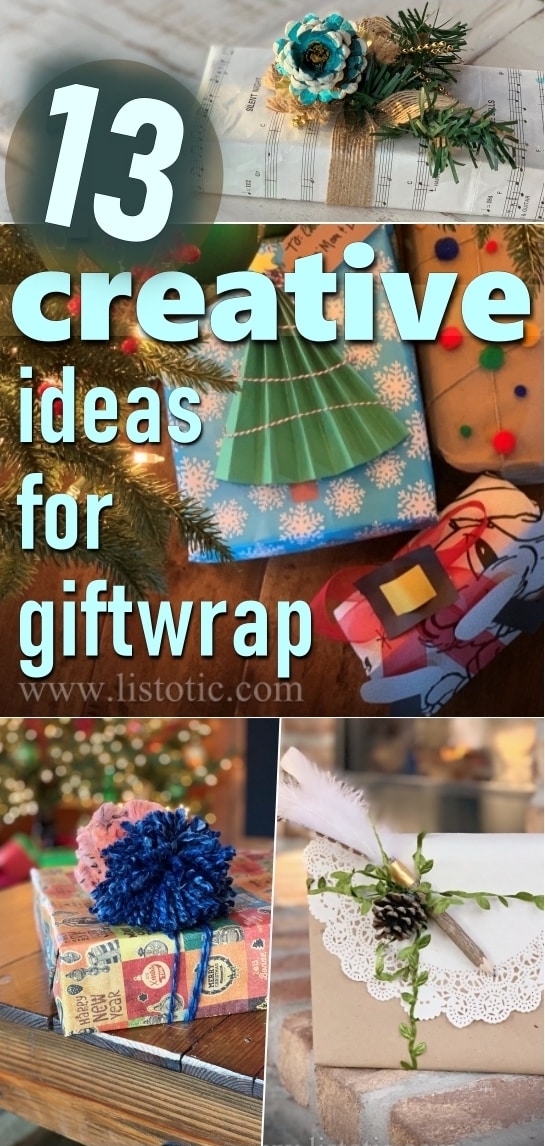 This post may contain affiliate links. Please see our Disclaimer Policy.
View the entire list of Creative Ideas for Wrapping Gifts.
---