Last Updated on July 6, 2023
Easy, Delicious, and Patriotic Fourth of July Dessert cookie recipes
Celebrate the Fourth of July with festive red, white, and blue cookie recipes! These 4th of July desserts are great for Memorial Day or Labor Day. (And they are all so easy to make!) Bring them to your summer picnic or backyard BBQ! Coming up with a dessert for Independence Day couldn't be easier! (… Or tastier!) Discover delicious patriotic cookies and 4th of July cookies in my must-make list for summer get-togethers!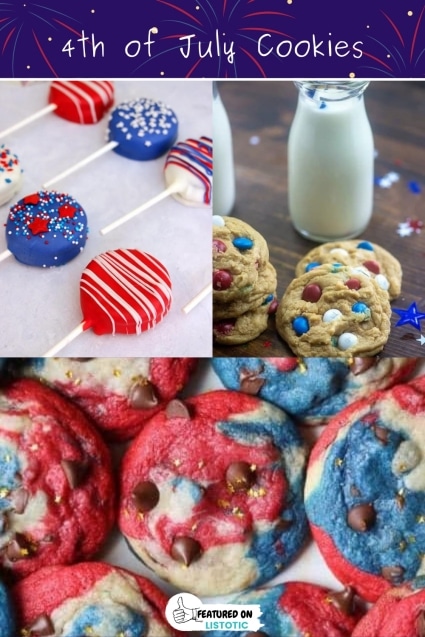 Star-Spangled Fourth of July Cookies
These are simply the most patriotic cookies from Sugar Spun Run. Despite the fact that they look intricate and complicated, the marbling process is insanely simple and hard to mess up! In return, you'll look like a professional cookie decorator when you show up with these festive cookies in hand.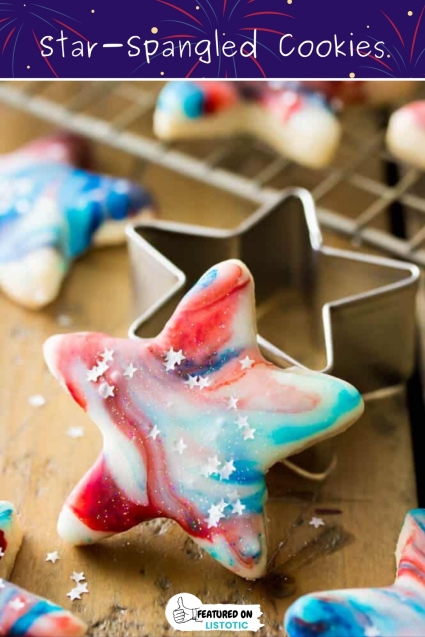 Firework Blondies
These Firework Blondie bars from Crazy for Crust are great for your 4th of July party! They want cookies and bars and grab-and-go food. These blondies are perfect for that. Plus, the kids love them! Prepare for them to disappear fast!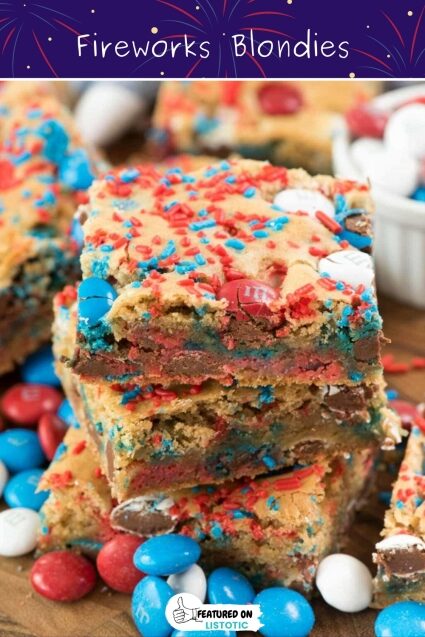 Patriotic Chocolate Chip Cookies
Cookies & Cups have delivered the most festive 4th of July cookies! These red white and blue cookies are super simple yet soft, chewy, and delicious. Not to mention the finishing touch with a handful of gold star sprinkles. Bring this 4th of July dessert to your next gathering. While you are at it, you might want to whip up this Party Popper 4th of July appetizer. Everyone will be begging you for the recipes!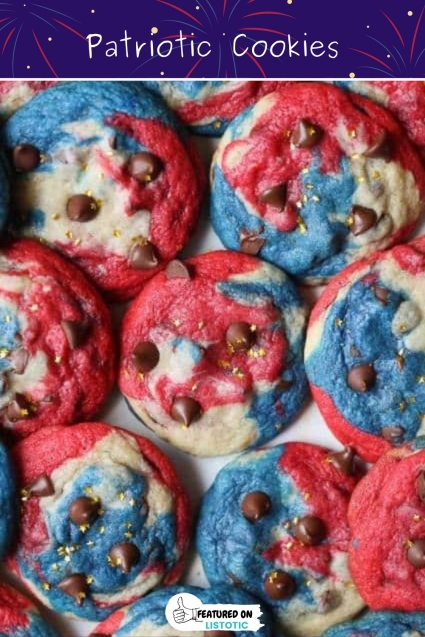 Fireworks Pudding Cookies
I have personally made these festive pudding cookies, and I am telling you right now – pin this recipe! Swap out the M&Ms for any seasonal colors. This Fireworks Pudding Cookies recipe is a staple in my home. Kids and adults alike love them! Check them out over at Crazy for Crust.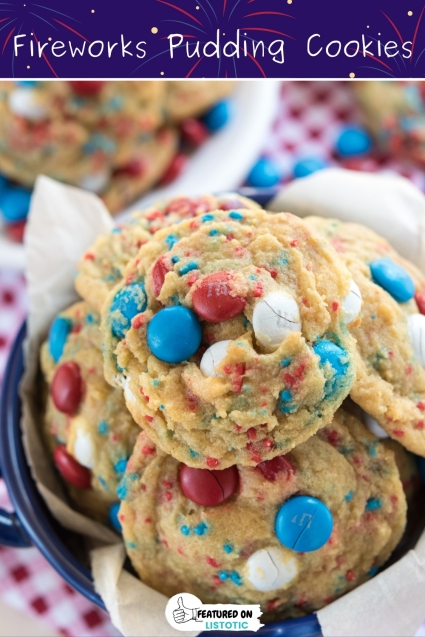 Cookies for when you're craving a sweet treat, but don't want to use a lot of ingredients. With only 3 ingredients, this is a quick but tasty treat. This is a healthy cookie to bring to your 4th of July celebration. First, mix bananas, oatmeal, and cocoa powder. Next, add a handful of chocolate chips or colorful M&Ms. Last, enjoy your delicious and healthy cookies and bring them to share with your friends! It's a guilt-free cookie!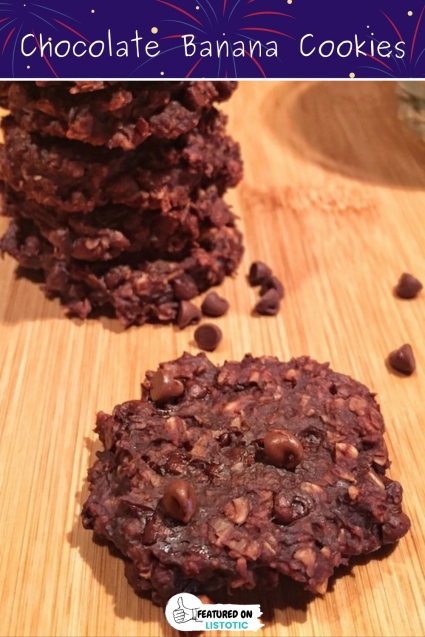 Fourth of July Fireworks Cookies
Red, white and blue cookies are a go-to when it comes to celebrating any patriotic holiday! These chewy yet soft cookies are a staple when it comes to 4th of July desserts. These cookies are versatile for any holiday. In the meantime, sub out the 4th of July M&Ms for any seasonal colors. Get the recipe for Fireworks Cookies at Buns in the oven.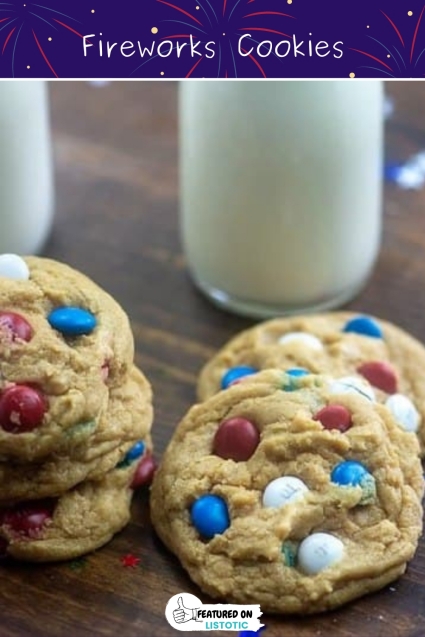 Red, White, and Blue Icebox Cookies
These icebox cookies are sure to set off those flavor fireworks! They are buttery round cookies are a great 4th of July dessert. They are also perfect to bring to your next Memorial Day, or backyard BBQ this summer! My son loves anything rainbow! However, these red white and blue cookies are at the top of his list to bake! Just a Taste has easy step-by-step instructions. P.S. Save yourself time and make these ahead of the party because they freeze so well! They'll be there in your freezer until you are ready for them.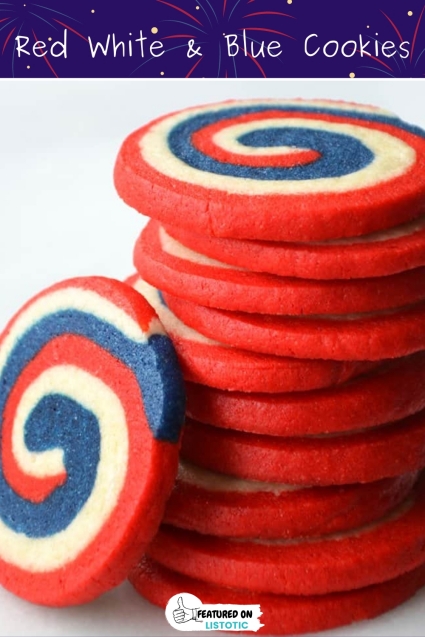 These No-bake Chocolate cookies are a classic cookie recipe. They are the best because they don't require an oven to bake! This will satisfy the chocolate lovers' chocolate cravings. I like to whip these up for an after-school snack for my boys. Get this simple Chocolate no-bake cookie recipe on Listotic.
July 4th Sprinkle Cookies
These July 4th sprinkle cookies are easy and quick with a box of white cake mix. The texture of cookies with a cake mix makes them super soft. They're the perfect party treat! The recipe requires only 6 ingredients, many of which you have in your pantry. You'll have these festive cookies whipped up in no time. Get the recipe for these sprinkle cookies at Simply Gloria.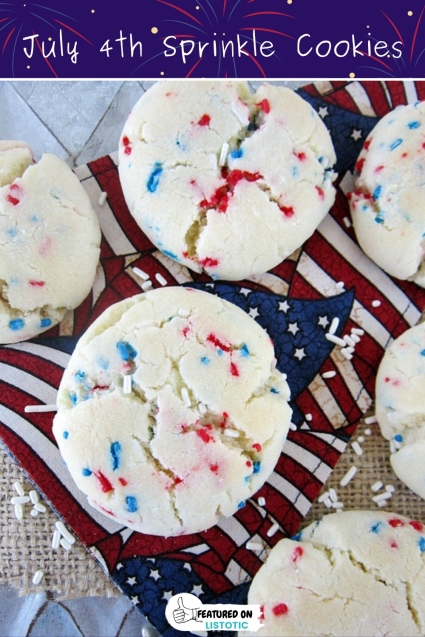 What is America's favorite home-baked cookies?
Well… just look at what is up next because I think you'll understand.
Chocolate Chip Cookies
With their thick and soft texture, these chocolate cookies are one of the tastiest chocolate chip cookies you'll ever make. Lindsay over at Pinch of Yum has our applaud. She has perfected this recipe for you to enjoy. Indeed, these best chocolate chip cookies are a tried and true recipe that will always turn out delicious.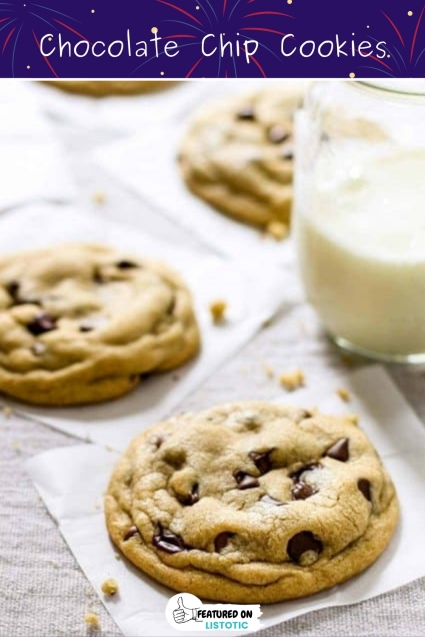 Patriotic Oreo Pops
If you like Oreos and chocolate, you're going to love these! These delicious treats are super quick and simple to make. These are always a hit with the kids. As soon as your kids see these colorful treats, they will surely disappear just as fast. Ged the oreo pop recipe from Happiness is Homemade.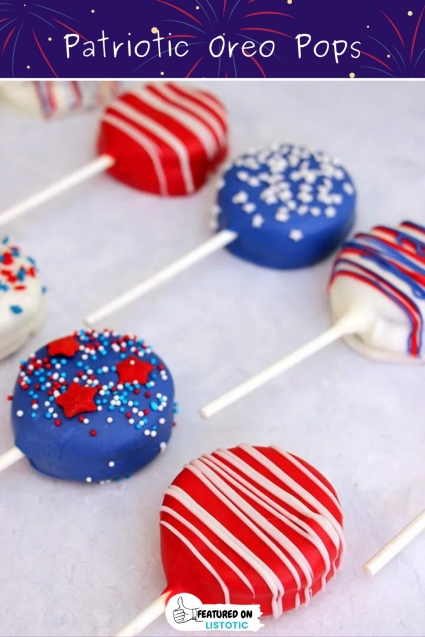 Patriotic Funfetti Cookies
Who doesn't love a funfetti cake? Well, these funfetti patriotic cookies are a great way to reflect your spirit! These cookies remind me of fireworks and well… What says 4th of July celebration patriotic cookies better than that? Get this sprinkle cookie recipe at Love to be in the Kitchen blog.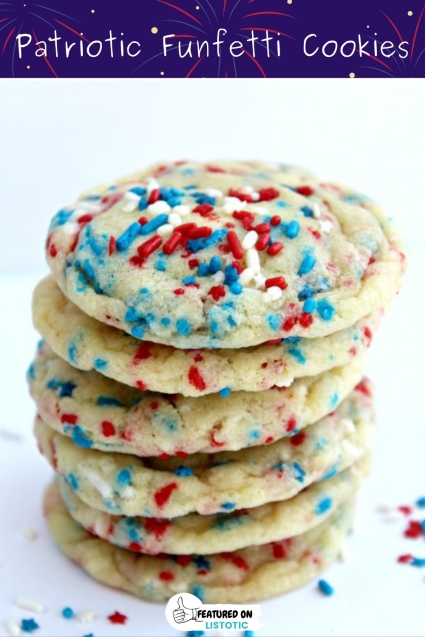 Red White Blue Sugar Cookies
Gather for a neighborhood block party and celebrate the fourth of July with these Red White and Blue sugar cookies from Foodness Gracious! These will be a huge hit with their gorgeous coloring! As a result, they will be the first to go.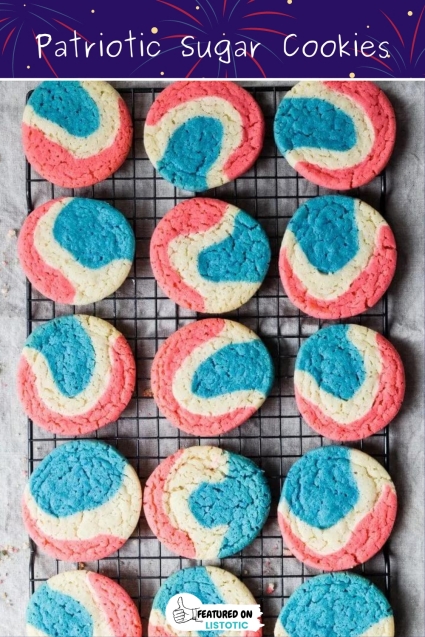 Summertime Strawberry Cookie
It's safe to say berries are the ultimate seasonal fruit of summer. This fresh strawberry cookie recipe is not only full of summer favors but is also easy to make! Check out this easy fresh strawberry cookie recipe on An Italian in my kitchen. Because they have fruit, you can for sure serve these for breakfast too, right?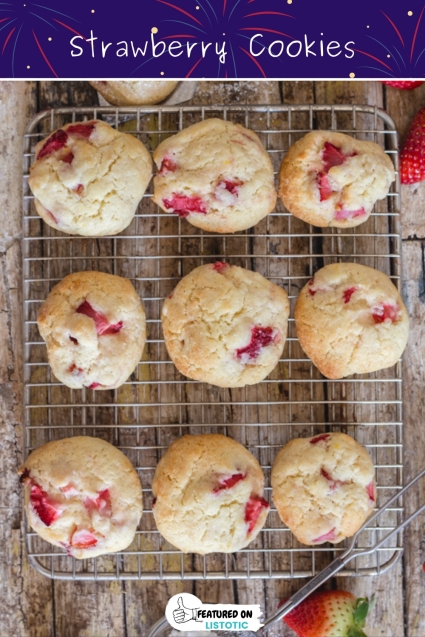 M&M's Cookie Bars
These red, white and blue cookie bars from No. 2 Pencil are great for feeding a crowd. Bake these up for Memorial Day or the Fourth of July. They are much easier to make than cookies. Looking for an easy treat for a family get-together? These are perfect and simple to whip up! As a result, you will have enough to feed a large crowd!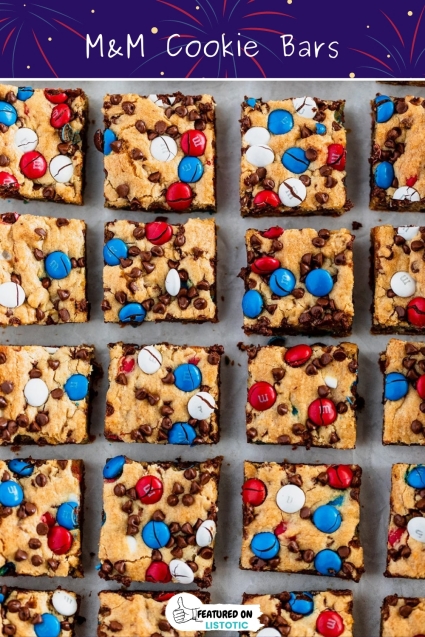 Not done thinking of festive patriotic food? Check out our 4th of July Fruit and Chocolate Skewers! Looking for something quick, easy, and ridiculously healthy? If so look no further than these 3 ingredients treats recipes!