Last Updated on June 9, 2020
This post contains affiliate links. Please see our Disclaimer Policy.
Feel the burn of the Burning Orchard fall whiskey cocktail. Made with two types of whiskey. One being my favorite Cinnamon Fireball Whiskey. You'll be sipping on this fall-inspired cinnamon apple whiskey cocktail from September to December. A strong cocktail mix fit for a chilly Halloween Party. Add glow in the dark reusable floating eyeball ice cubes for an extra CHILL in this Burning Orchard Cocktail! Get the full recipe and directions right here on Listotic!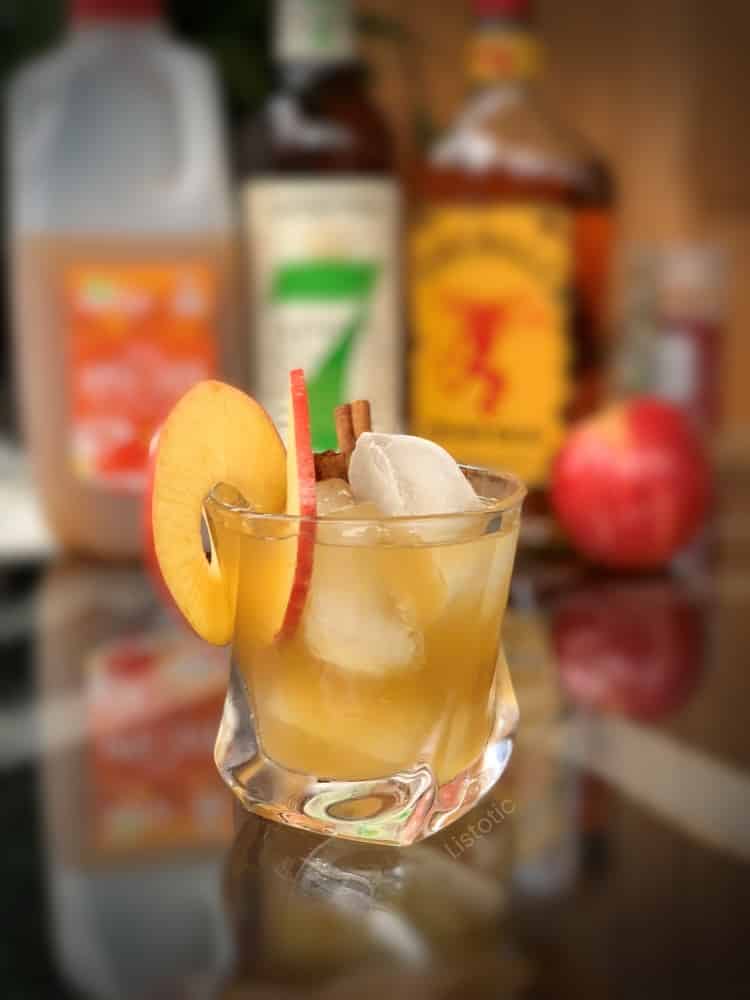 12. Hallo-WINE Sangria
This Hallo-WINE inspired Sangria is perfect after a night of trick-or-treating with the kids or for your Halloween themed get together. This is a classic and is the perfect festive drink to have available in a punch bowl. Add a few creepy hands to your Halloween punch bowl by filling a surgical glove with ice and freezing it like the one below.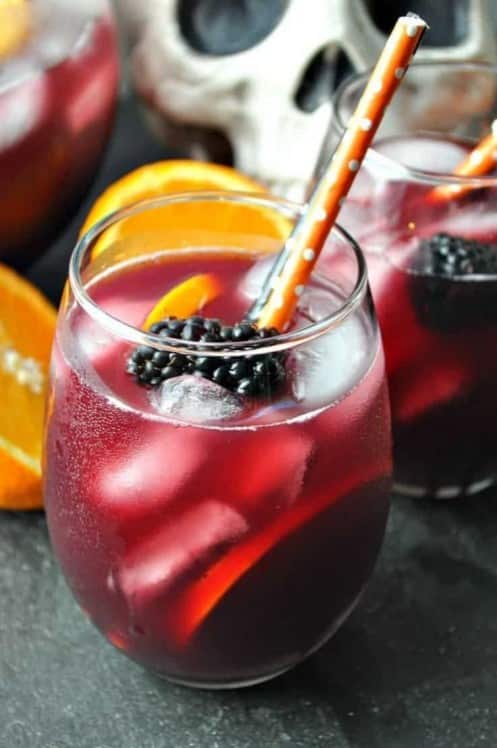 Spooky Hand Ice Cubes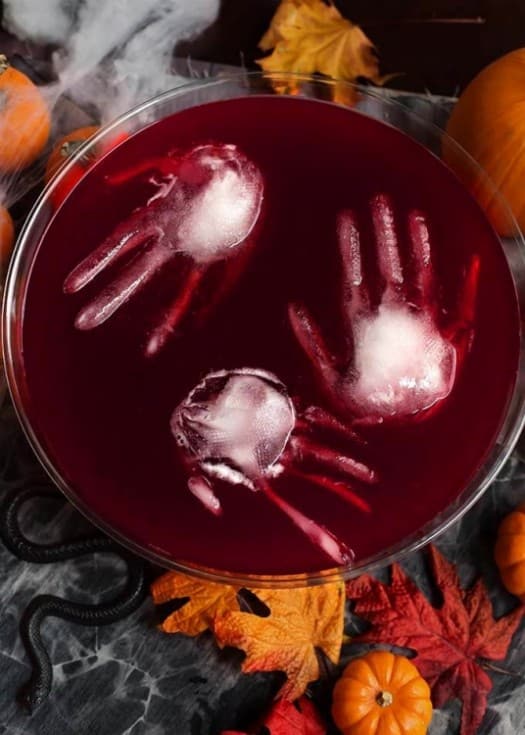 For the hands, fill the food safe glove 3/4 full with water (or use juice so you don't water down your punch). Tie them like a balloon, or twist the end and use a strong clamp to keep it closed and lay as flat as possible in the freezer (possibly on a tray).
When frozen solid, take them out of the freezer and very gently cut the gloves off using small scissors or knife. Be careful not to break the fingers!
Add them to the punch just before your guests arrive.
Which one of these creepy cocktails are you most excited to try? Tag us on social media so we can check them out!
Have a Safe & Happy Halloween everyone!
–Katie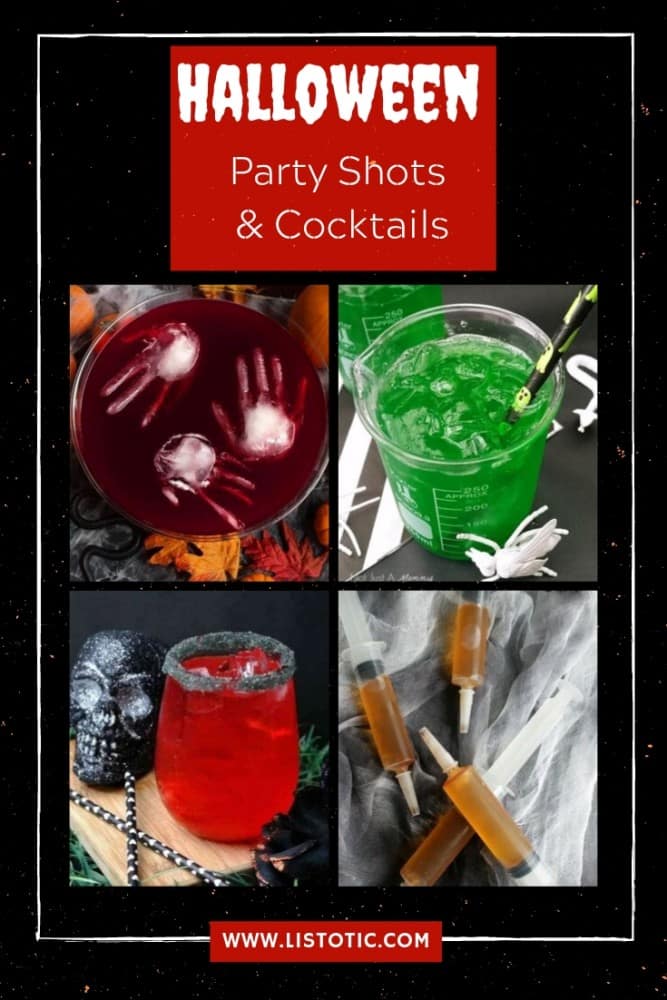 View the entire list of BOO-zy Halloween Party Shots & Cocktails.
---