Last Updated on November 5, 2021
Feel the Smooth Burn of this Fall Cinnamon Apple Whiskey Cocktail
I've found myself in the booze aisle at the supermarket overwhelmed on occasion. I'm overcome due to all the varieties of alcohol. For each brand of brandy, vodka, rum, whiskey there are several flavors. (It's quite exciting, to be honest!) The day this special fall Cinnamon Apple Whiskey Cocktail recipe was born I wanted a drink that just seemed like fall. I was feeling a little frustrated. I about gave up when finally my eyes landed on a bottle of Seagram's Apple Whiskey.
The classic liquor, Whiskey, is most noteworthy for the important role it plays in popular drinks. You may have heard of some like the Hot Toddy, an Old-Fashioned and Whiskey Sour. Which are also good drinks for fall and winter seasons. So, I knew it should go into my shopping cart.
A good whiskey can be sipped straight or on ice.
I wasn't sure if this bottle of Seagram's Apple Whiskey was going to be mixed or chilled on the rocks. But after a few mixology mishaps, I believe we have the perfect fall Cinnamon Apple Whiskey cocktail! And we call it, The Burning Orchard.
It's Named, The Burning Orchard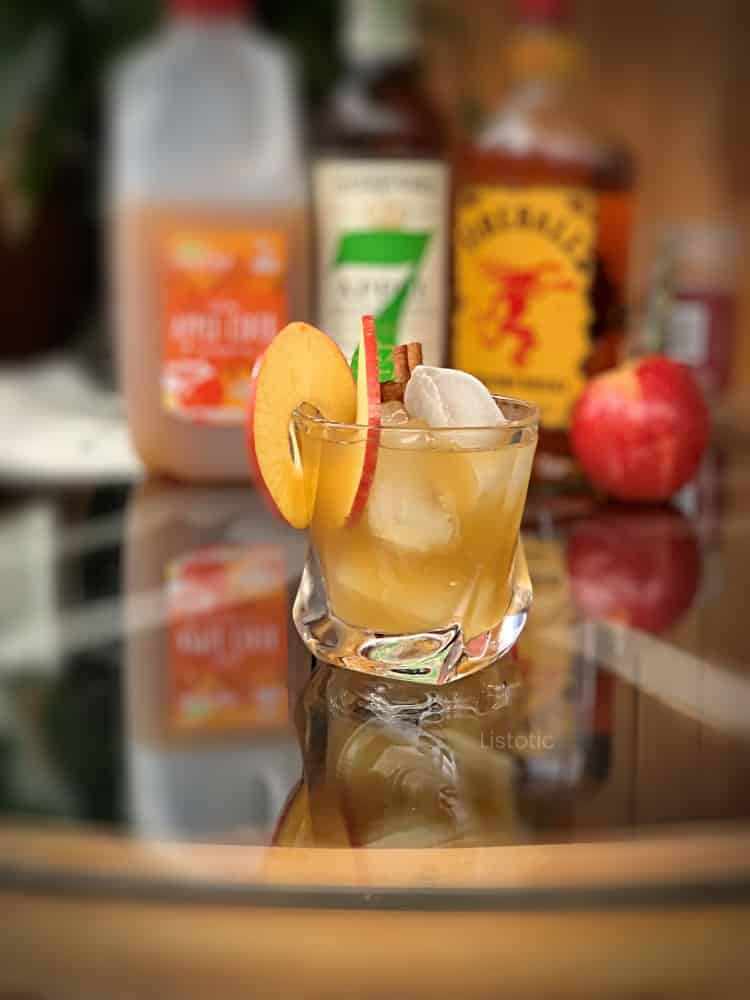 This post contains affiliate links. Please see our Disclaimer Policy.
Whiskey lovers — Seagrams 7 Crown Orchard Apple Whiskey is fabulous by itself on ice. (I know because I tried it.) It is crisp and smooth. The whiskey cocktail "Seven and Seven" is a simple mixture of Seagram's and 7 up. So, it's clear this whiskey doesn't need much added to it for a smooth cocktail.
If you have been out in Nashville, Tennessee you would know that Fireball Cinnamon Whiskey is a popular drink there. Fireball is most noteworthy because it is a smooth yet powerful blast of cinnamon. Did you know some bars have Fireball on tap in Nashville? Therefore, this recipe is taking two smooth whiskeys and combining them into the best fall whiskey cocktail.
It's a perfect cocktail to sip on nice and slow from September to December. (It is certainly good all the other months too!)
Spice things up this fall!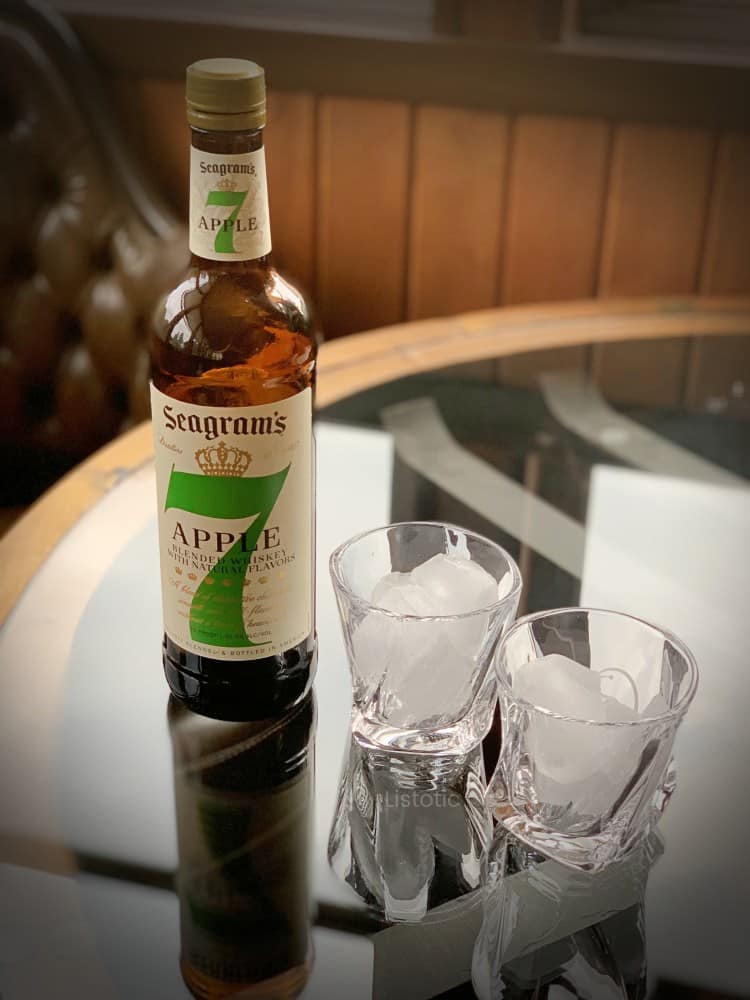 INGREDIENTS
Seagrams 7 crown Orchard Apple Whiskey
Fireball Cinnamon Whiskey
Fresh Apple Cider
Apple Slice and cinnamon stick for garnish
INSTRUCTIONS
Fill two small glasses full of ice.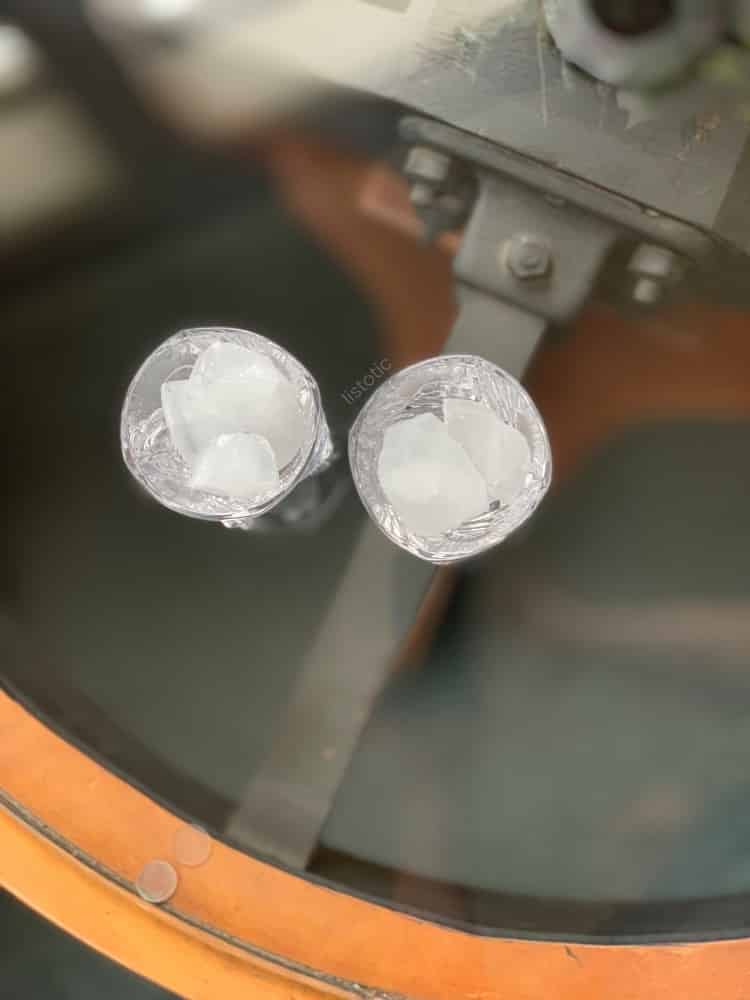 Add one shot of Seagram's 7 Crown Orchard Apple Whiskey. Crown Whiskey is a great alternative if you can't find Apple Seagram's.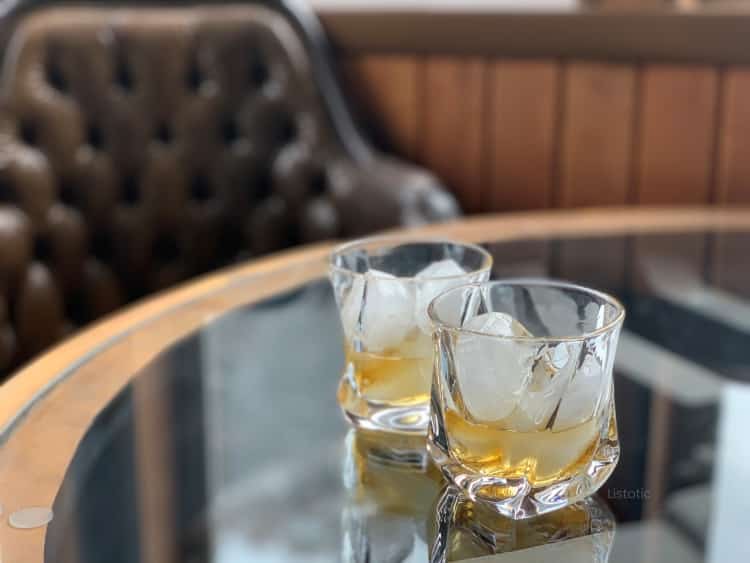 Now for the fire!
Next, add one shot of Fireball Cinnamon Whiskey.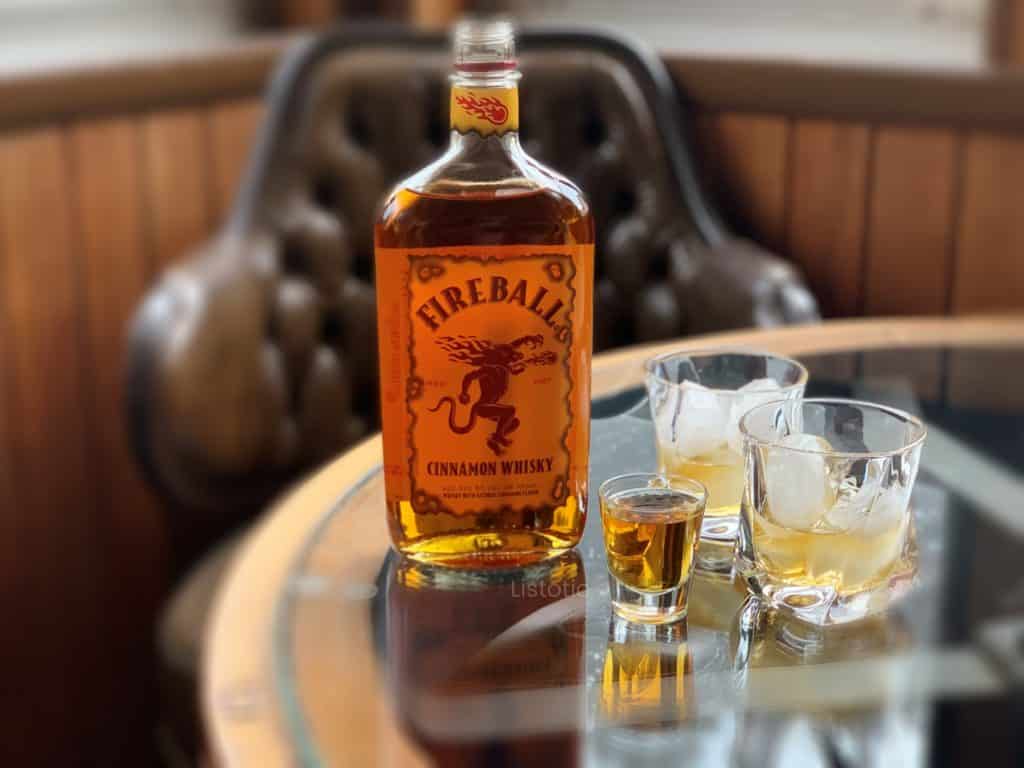 Top off your ice with your choice of Apple Cider. The fresher the better!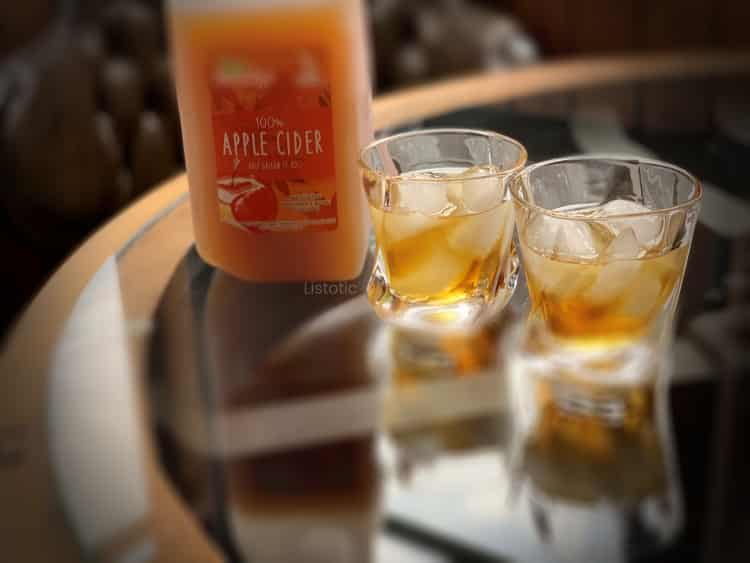 Stir the drink up with a cinnamon stick and leave it in the glass. (Or just stir with a spoon, the cinnamon stick is simply for aroma, taste, and appearance)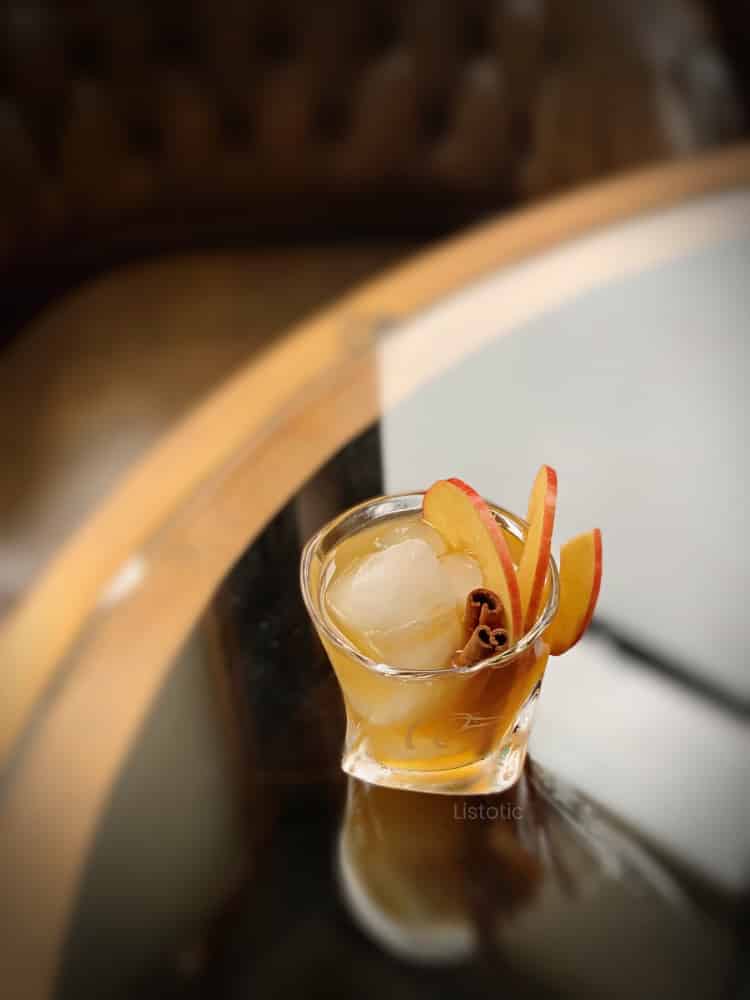 Garnish with a spiral apple slice, or just a regular apple wedge.
After slicing my finger trying to make a fancy apple slice with a pineapple corer (yeah, don't ask), I borrowed Cammie's Kitchen Aid Mixer Apple corer. And, after using it, I fell in love with it. (Note to self: add this to my Christmas list)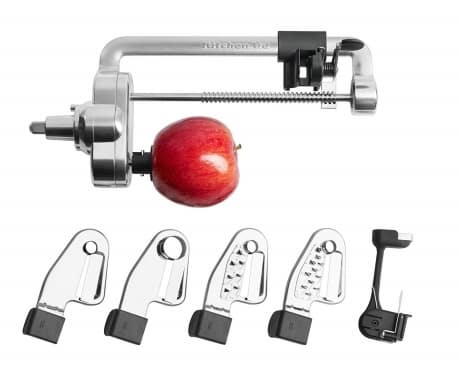 My very first time using a kitchenaid apple coring tool I had zero trouble. It was so easy! I loved how many choices I had for coring an apple. I'll definitely find more uses than just a cocktail garnish with this nifty tool! Check out this video of making the Burning Apple Cinnamon Whiskey Cocktail with fancy spiral apple garnish from the kitchenaid spiralizer tool.
The fancy apple garnish is all for presentation. So, feel free to just cut an apple wedge for the glass rim; that will look fabulous too. But, if you decide to skip the apple garnish, it is alright! This Cinnamon Apple Whiskey will hold its own just fine!
Cool air, fall leaves and Cinnamon Apple Whiskey Cocktails!
I hope to run into you next time I'm lost and wandering in the booze aisle! If you need cocktail inspiration check out more Listotic Cocktail recipes and Halloween Party Shots!
Cheers!
–Andrea
Wait! Before you go, SAVE THIS PIN to your Pinterest Cocktail board! You might need it when you are lost in the booze aisle.