Last Updated on April 10, 2023
Scary Good Halloween Party Shots & Cocktails
Our haunting Halloween alcoholic drinks have something for everyone- from Zombie Cocktails, Toxic Punch, and Pumpkin Pie Shots to Poisoned Apple Jell-O shots. This is the one time of year when you can go crazy and create some bloody, brain infested looking shots and cocktails and get away with it. Discover the best Halloween party shots and cocktails.
We have the best BOO-zy Halloween cocktails and shots to impress your guests for your Halloween party. Who's ready to suit up and play mixologist? Get ready to pick your poison and browse our favorite Halloween alcoholic drink recipes for ideas for your next party.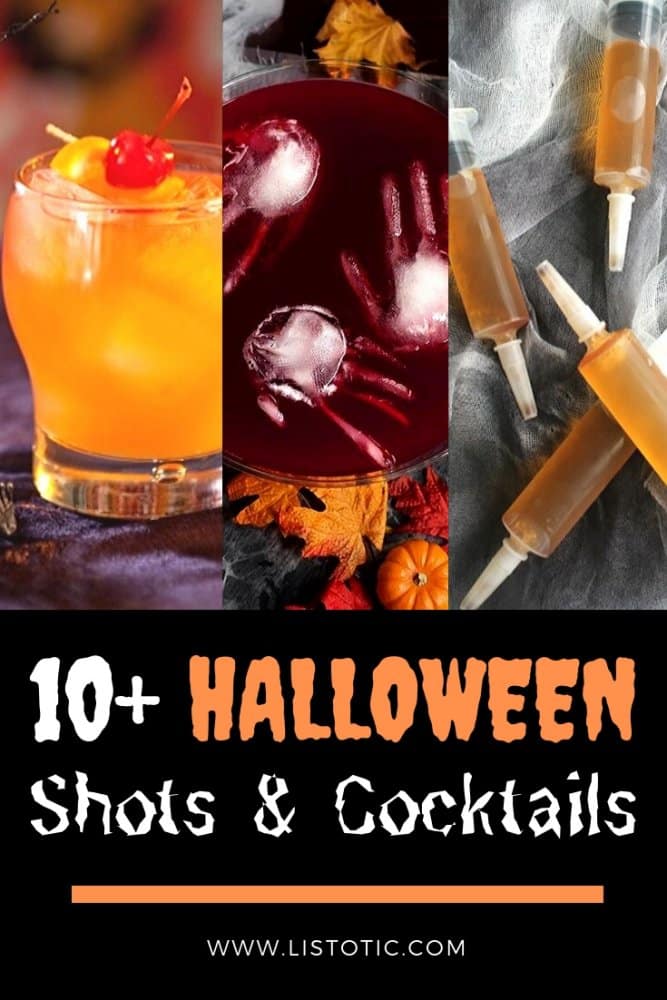 This post contains affiliate links. Please see our Disclaimer Policy.