Last Updated on October 20, 2021
In the Mood for Something BOO-zy? If so, try this Bacardi Zombie Drink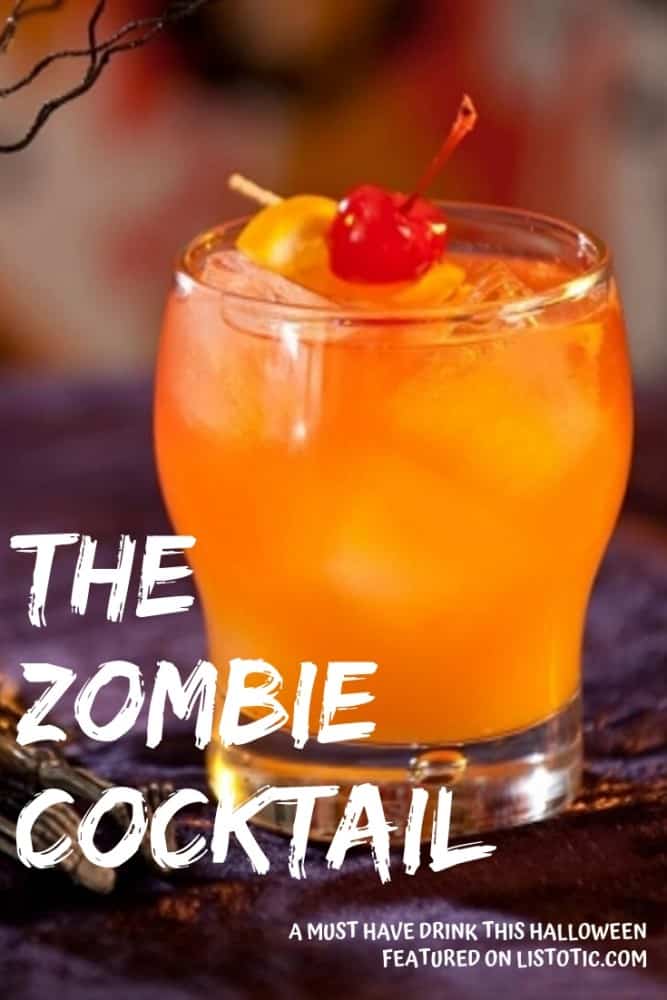 Ah the Bacardi Zombie Cocktail Looking for a drink that packs a punch and tastes delicious? Try the Zombie Cocktail. I must say I prefer my cocktails to taste like I'm at a beach resort and this one is a definite winner! I love a good beach cocktail.
I'm getting thirsty just watching this video!
The Bacardi Zombie drink should come with a warning label seeing as the original recipe calls for 4 different types of liquor! You'll surely feel like an extra in The Walking Dead if you drink more than one! This one is a sipper.
History of the Zombie Cocktail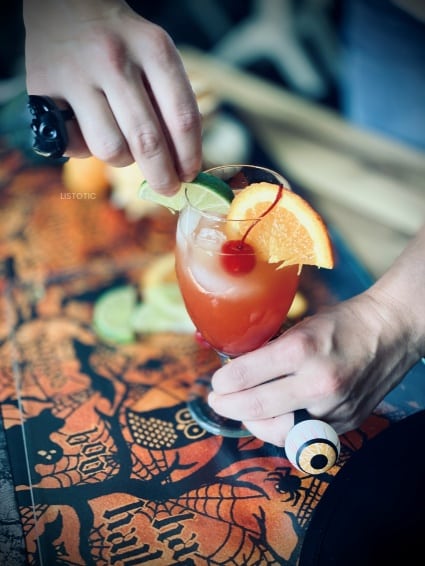 Originated in the 1930's, the creator of this cocktail famed bartender, Donn Beach, referred to the cocktail as "the mender of broken dreams". It was originally created to be a hangover cure. However, it's alternative name is the "Skull Crusher." But we'll let you decide if this is a cure or a treatment!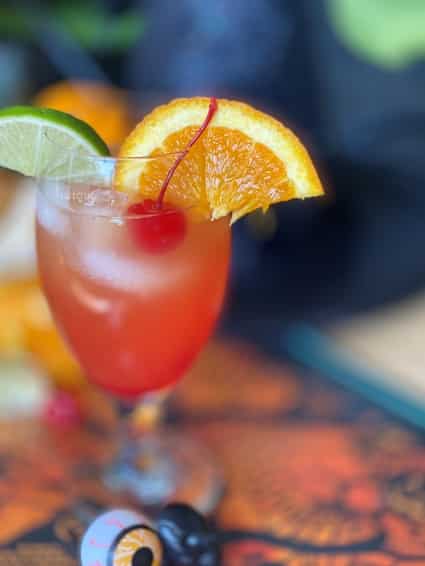 Intimidating? Nahhhh….this drink literally tastes like something you drink while lying on the beach listening to the ocean waves crashing. The original version had way more than 4 ounces of liquor in one cocktail. Customers were limited to only 2 cocktails per visit- and for good reason!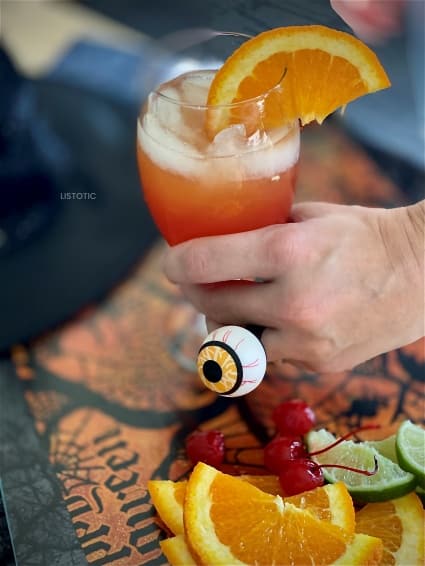 INGREDIENTS
Firstly, you'll start with 1 oz Bacardi rum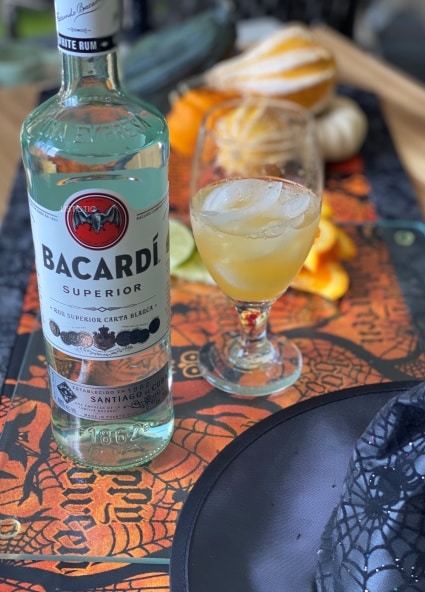 Secondly, add 1oz. dark or spiced rum.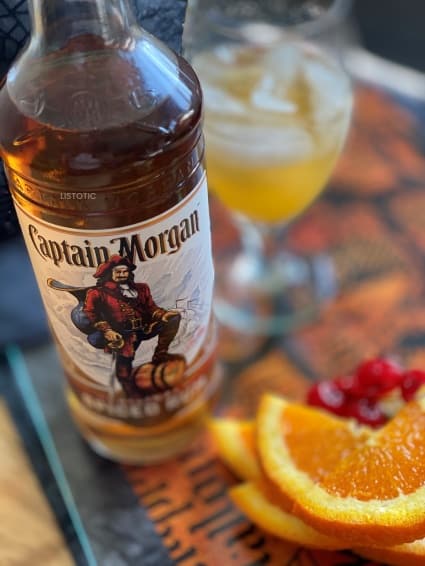 Next 1 oz. apricot brandy (just so that we make sure this Zombie Cocktail is wicked good!)

Add at least 2 oz. orange juice,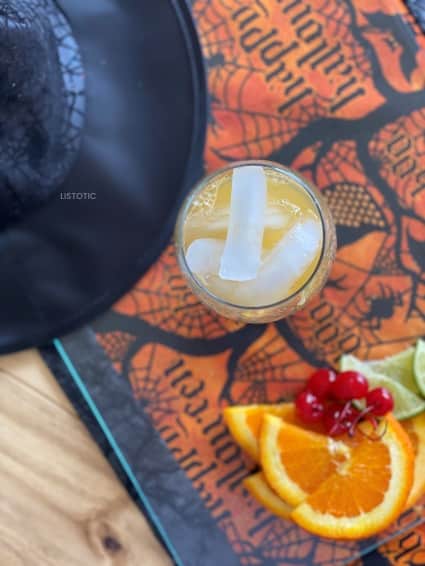 1 oz lime juice and/or pineapple juice,
handful of ice, and
2 dashes of grenadine.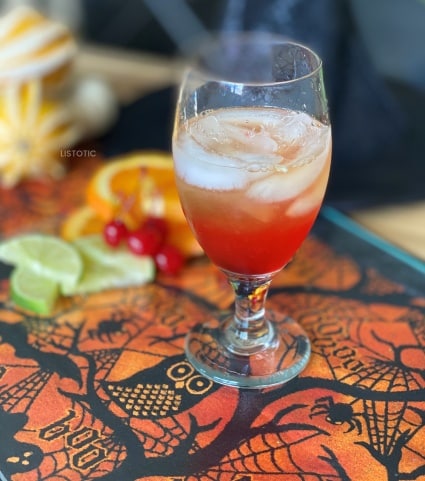 Attach an orange slice and cherry, for an eye-pleasing garnish. But you can most certainly skip this part.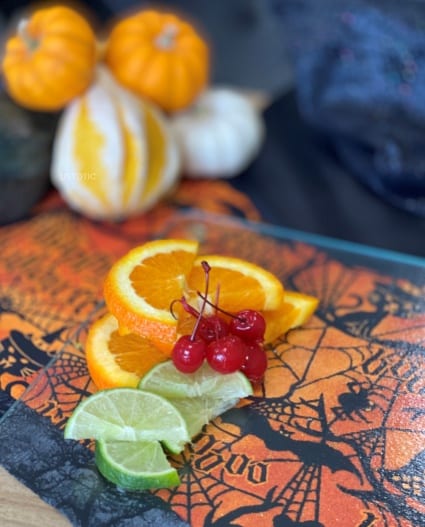 INSTRUCTIONS
Mix Bacardi, dark rum and brandy in a cocktail shaker, add lime and/or pineapple juice and grenadine. Shake well, then strain into a glass filled with ice. Garnish with a cherry and orange slice.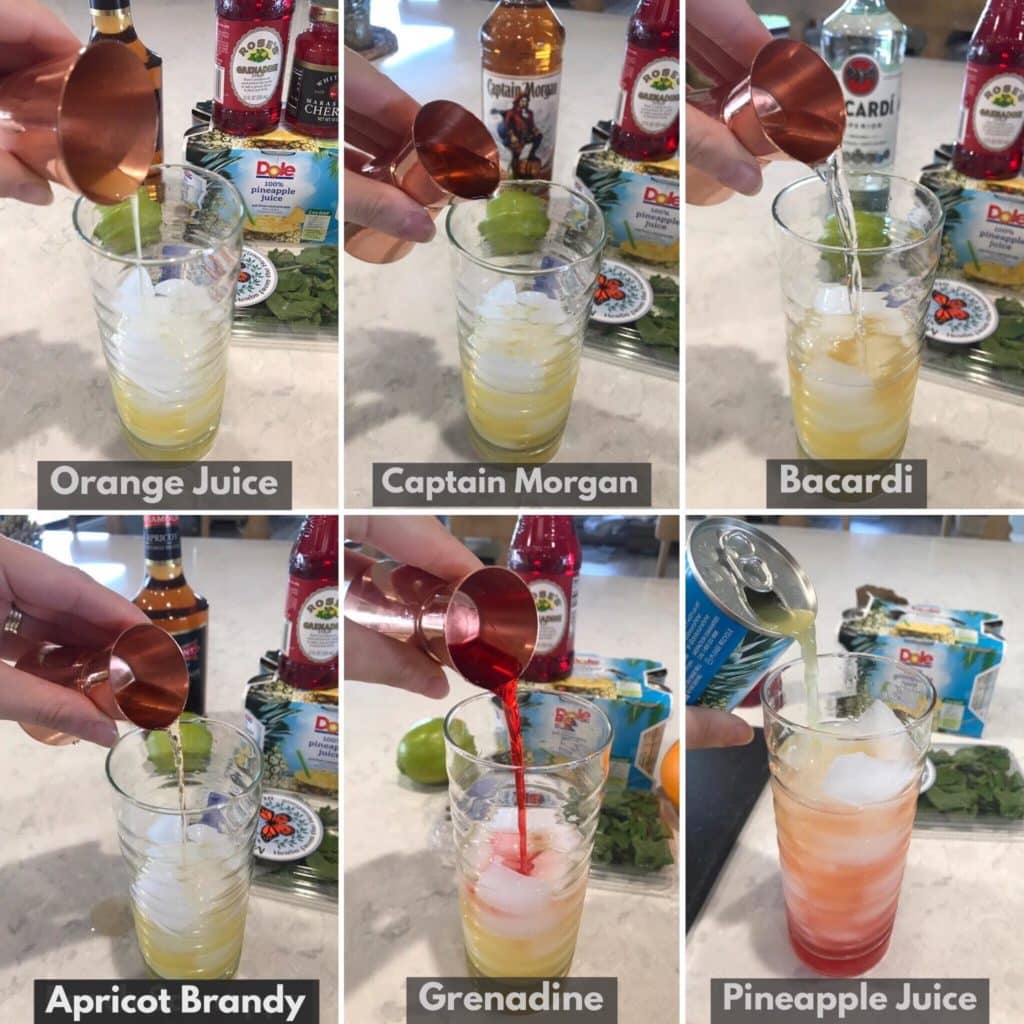 If you don't have a cocktail shaker, Amazon has a ton of great options available! I personally love this black stainless steel and mahogany cocktail shaker set, because it is the perfect home bartending set complete with all of your mixing accessories. It is also available in silver, gold, and copper. This would also make a great gift for Christmas, birthdays, you name it!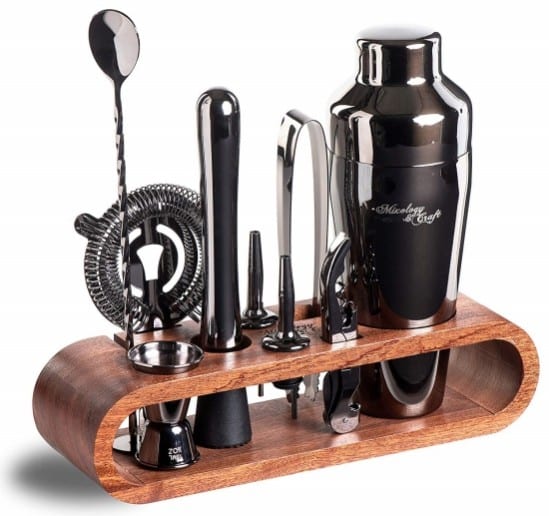 Who's ready to give this Zombie Cocktail drink a try? Take a picture and tag us on social media and tell us what you think!
–Katie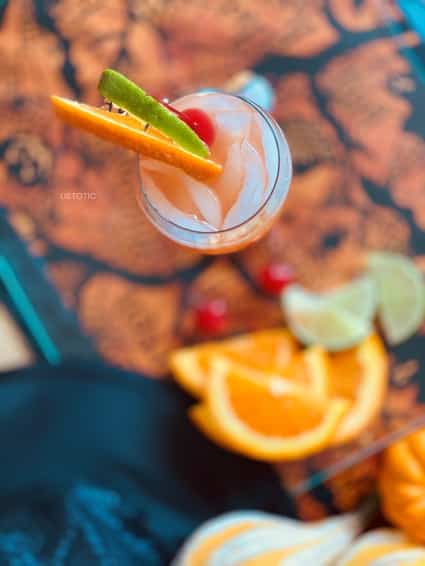 Are you more of a whiskey drinker? If so definitely try the Burning Orchard Cinnamon Apple Whiskey Cider Cocktail perfect for fall sipping! It's so good!