The Party Appetizer That Disappears in Seconds
If you're a guacamole fan, then you are going to love this recipe! I really like all of the different textures and chunks. You can customize and season it to your own liking with the simple base ingredients of olive oil and vinegar.

This dip is like guacamole on steroids…
The feta cheese really kicks this dip up a notch, and to be honest, you can use just about any other soft cheese in it's place. Cottage cheese is a great option!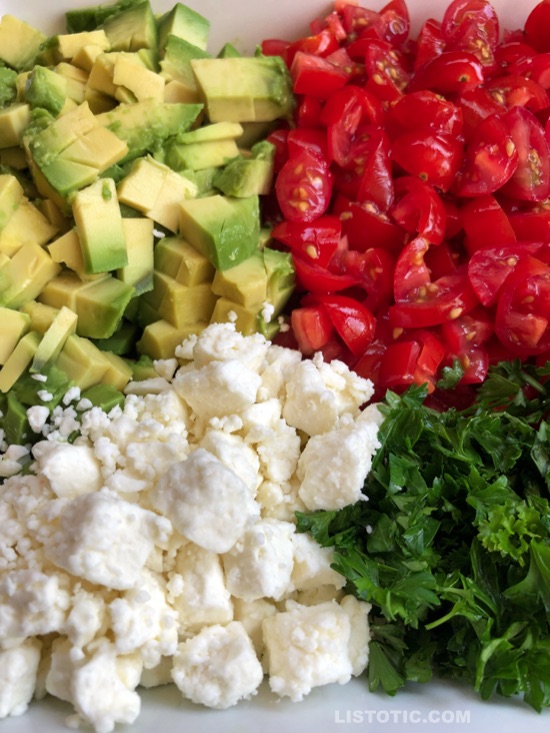 Everything in moderation. Except avocado.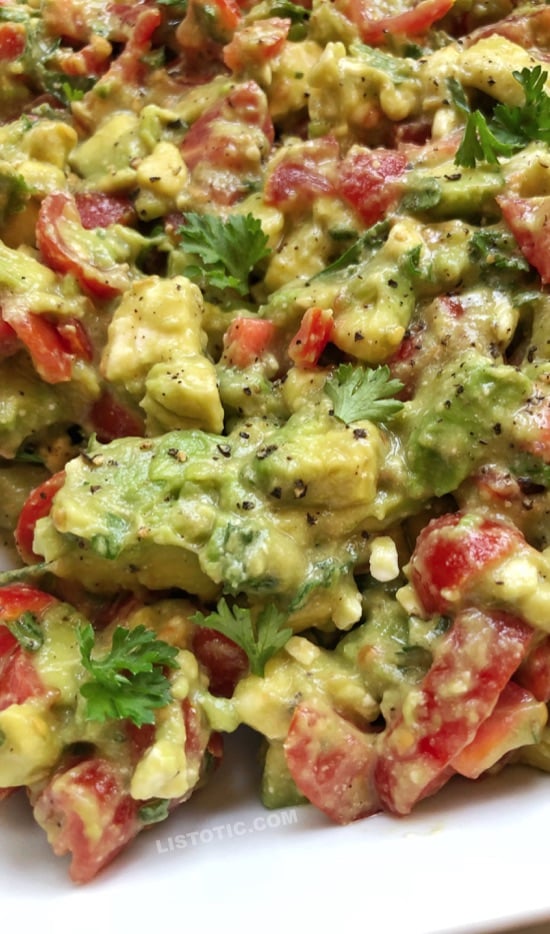 Avocado Crack Dip Recipe
INGREDIENTS:
3 large avocados (chopped into small chunks)
1 pint cherry tomatoes (chopped into small chunks)
4 ounces plain crumbled feta cheese
1 small bunch of fresh parsley (chopped fine)
1 tbsp olive oil
1.5 tbsp red wine vinegar
1/2 tsp or more of garlic powder
salt and pepper to taste
1/4 cup chopped fresh onion or 1 tsp onion powder (optional)
1 bag tortilla chips for serving
INSTRUCTIONS:
Except for the avocados, combine all of the ingredients together in a bowl.
Refrigerate for a few hours or overnight, and then chop the avocados and gently stir them in just before serving.
TIPS:
I've also made this with cottage cheese in place of the feta, and YUM! It's surprisingly good.
Feel free to use fresh garlic and any tomato of your choice. I like the cherry tomatoes because you get more skin and less of the juicy guts.
My family is not a raw onion fan, so I always omit them from recipes, but they are a nice addition if you're into that.
Recipe Inspiration: Stock Piling Moms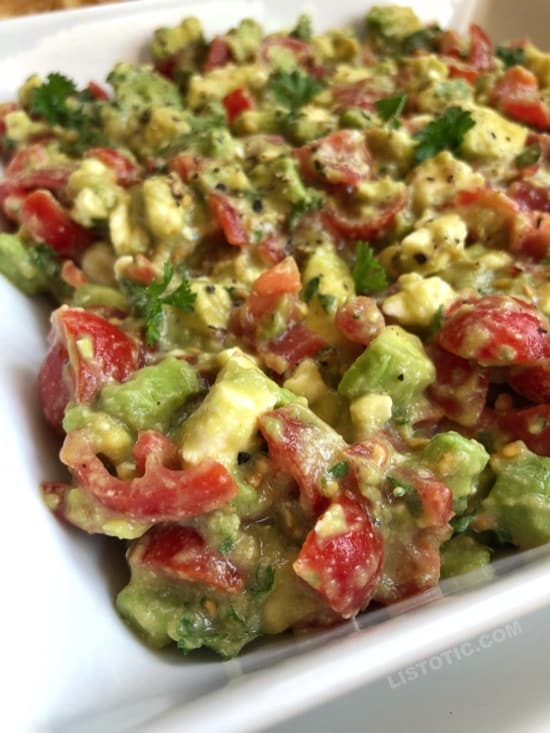 Even though I consider this dip to be like crack, it's actually pretty darn healthy. Other than the cheese, it's made with lots of fresh produce and healthy fats. So eat up!