38. Naturally Cleaning An Oven
It turns out you don't need that awful, smelly oven cleaner to get all of that stuck-on grime out of your oven. Just a few natural products you probably already have in your kitchen. It's definitely about time I got around to this because everything I cook smells like pizza! I have a layer of burnt cheese coating the bottom. Then, once you have it clean, be sure to put some foil down there so your next cleaning job will be a little easier.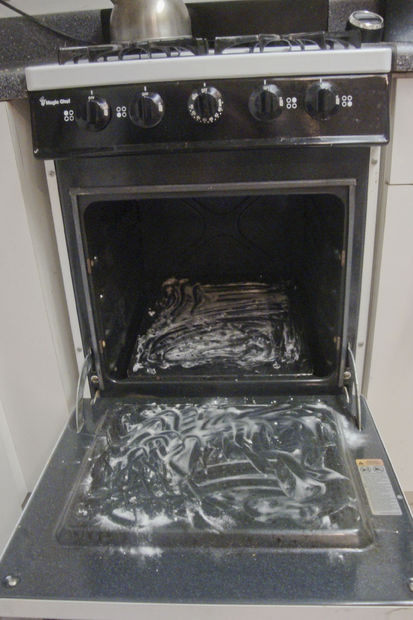 39. Cleaning Your Blinds
This cleaning tip is borderline genius. If there's one thing in my house that get's neglected, it's definitely the blinds, and I have them in every room! It's seriously an entire day project. I'm digging this idea so much, I've already gone on a hunt for an old sock (in my husband's drawer, of course.)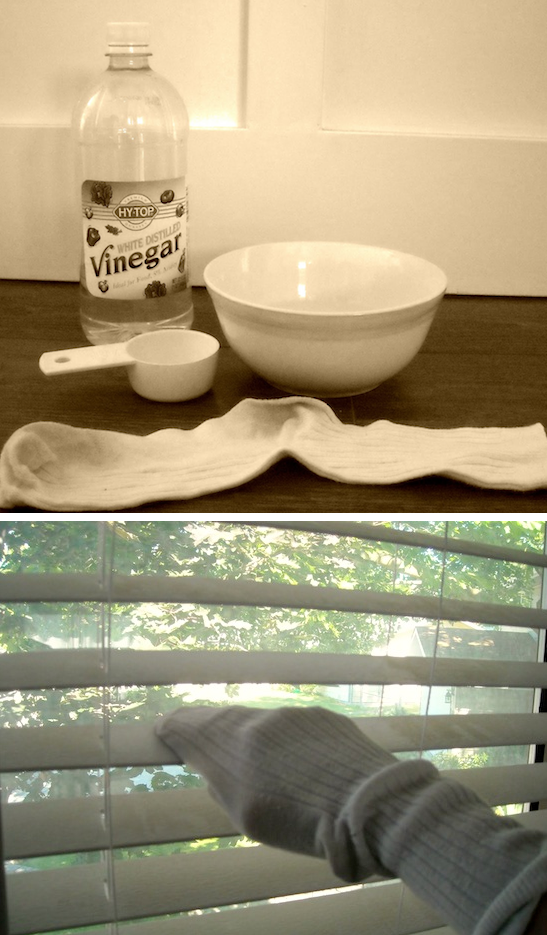 40. Removing Scratches On Ceramic
…with something you wouldn't expect! These plates look brand new in the after photo, don't they? There's no reason to replace your favorite dinnerware just because it has a few scratches. Even if you only have a few, this will certainly polish them up.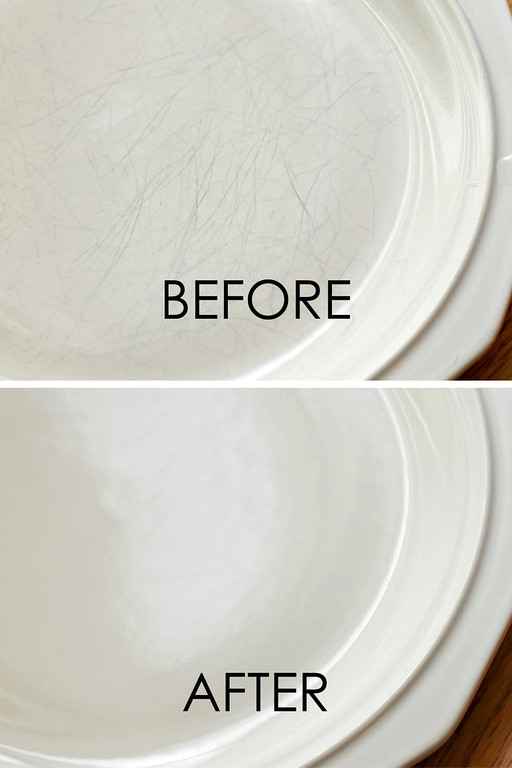 View the entire list of Must-Read Cleaning Tips & Tricks.
---