Last Updated on June 9, 2020
It's the one part of the house that my family tends to let go. We definitely need some garage organization ideas. We toss our dirty shoes in there, pile our yard tools on top of each other, randomly stack shelves with odds and ends, and have about a dozen junk drawers. And, if you're anything like me, you don't want to go in there!
It really is hard to get motivated when you're garage looks like a dump. The last thing I want to do is spend 20 minutes looking for the rake. Fortunately, with a few simple storage ideas and clever tips, you can keep your garage clean and organized. I've rounded up a few cheap, easy and downright brilliant garage organization ideas that will make your visit to the garage, well, not so overwhelming.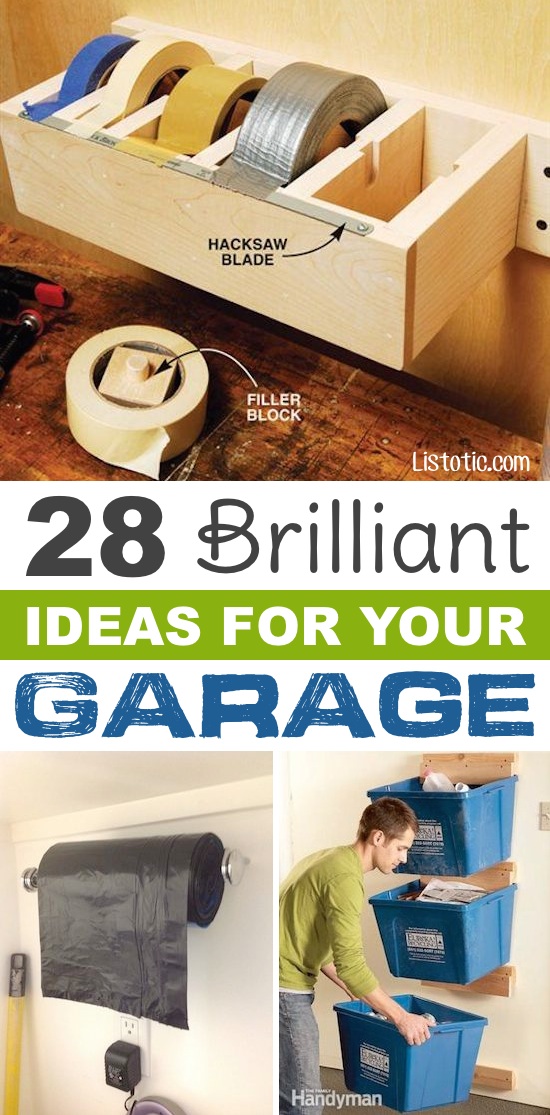 This post may contain affiliate links. Please see our Disclaimer Policy.
View the entire list of Brilliant Garage Organization Ideas.
---