Last Updated on May 28, 2020
Because I am an organization maniac, I'm always looking for easy storage ideas! I like for everything to be in its place, out of the way, and easy to find. This explains my love for The Container Store, but I've discovered that there are actually quite a few other easy and cheap ways to organize and store your belongings with things you probably already have laying around the house or in the recycle bin!
There are so many creative and clever ways to store things without spending much time or money at all. Some of these are especially nice for a small home or apartment where you simply don't have the space to just throw everything in a drawer or cupboard. Hopefully, some of these tips will help you in your quest to find room for everything while still keeping it easy to access and use!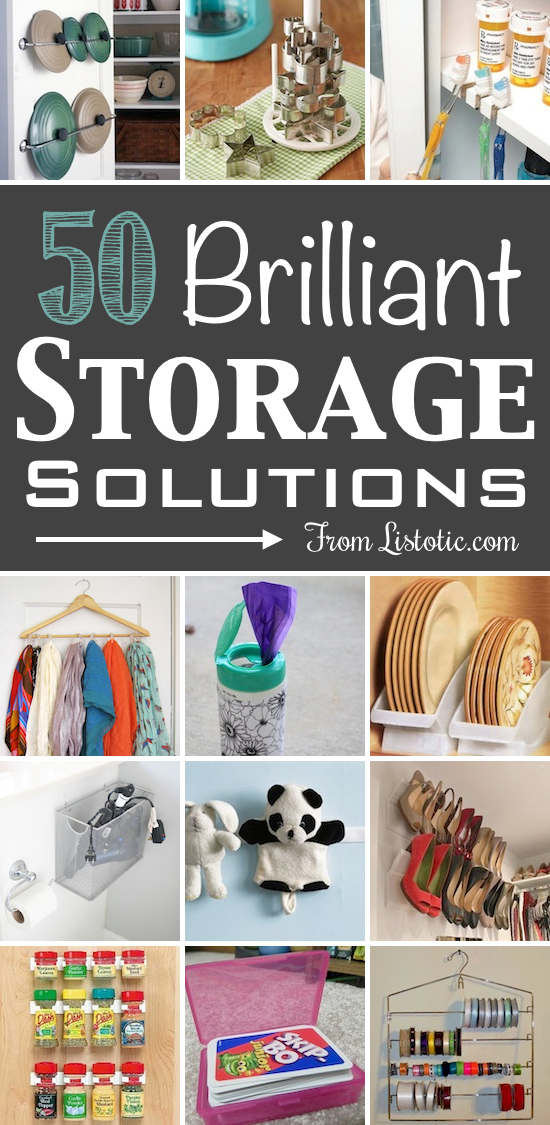 This post contains affiliate links. Please see our Disclaimer Policy.
View the entire list of Brilliant Storage Ideas.
---