Last Updated on June 1, 2021
Recently, I shared with you some fun ideas for an epic Valentine's Day Breakfast! I have been on the hunt for some adorable candy free Valentine ideas for kids. You'll surely be the favorite mom in class by having your child pass out a fun yet candy-free gift they'll get to enjoy! I've made it easy and created a go to list for you along with a few FREE PRINTABLES that go with my DIY Lego Crayons!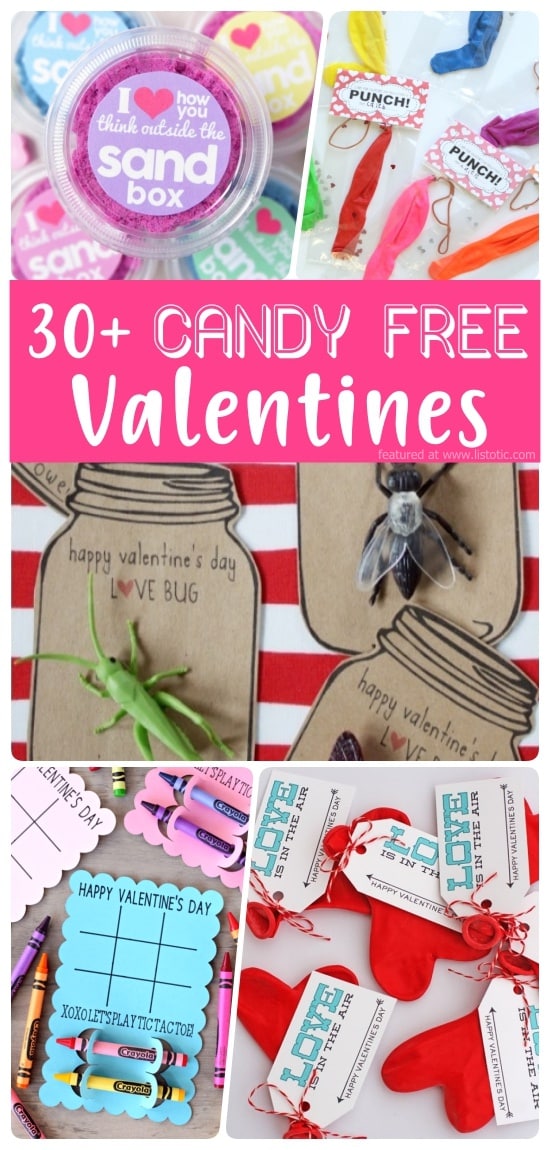 1. Lego Crayons
This is such a fun activity for kids to do whether it is Valentine's Day related or not. They're a creative twist on old broken crayons upcycled into a fun new crayon! Amazon has a ton of different molds in endless varieties suiting your child's interests ranging from hearts, letters, trains, stars, monsters, animals etc.! Check the different options out here.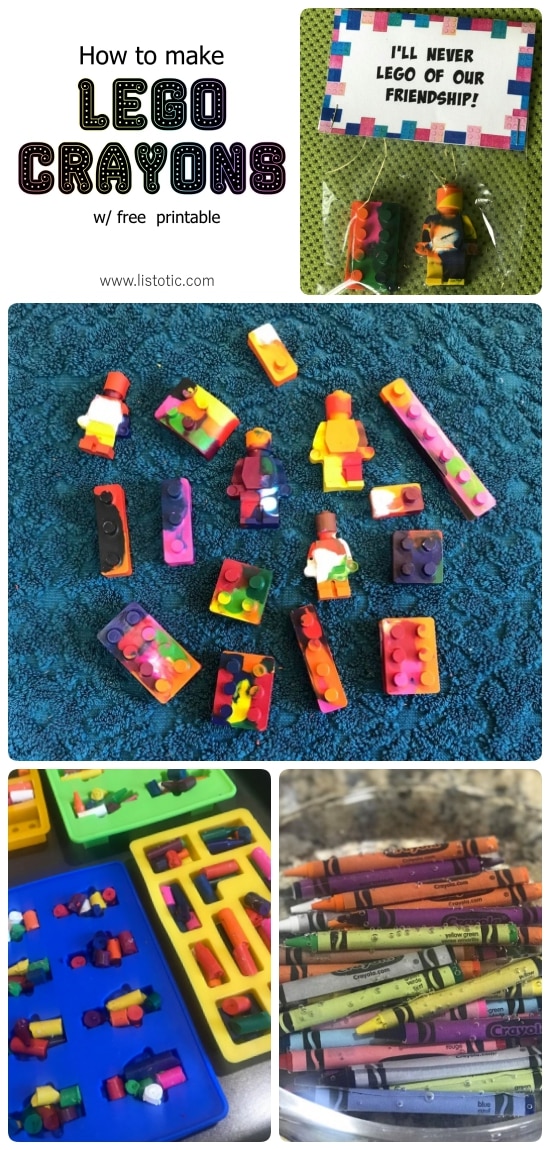 2. Love Balloon
Who doesn't love balloons? This is such an exciting valentine in my kids' eyes. They absolutely love balloons!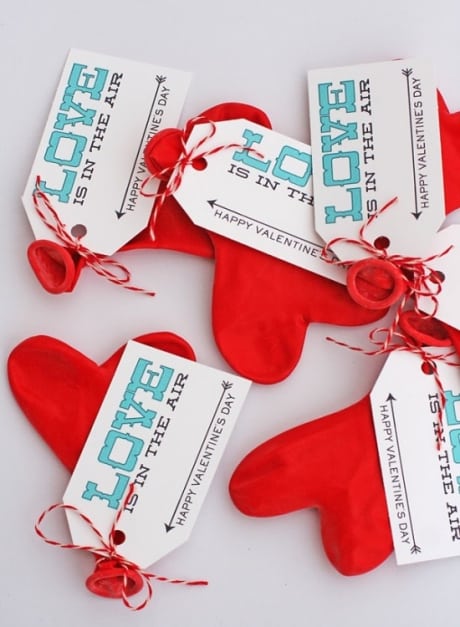 3. Kinetic Sand
This is all the rage these days among kids. I actually prefer this to playdough for several reasons. Kinetic sand is soft, stretchy and non-sticking. It's not as messy and can easily be contained to a small area (we use a baking sheet to keep it in one place).  Plus, it's allergen free!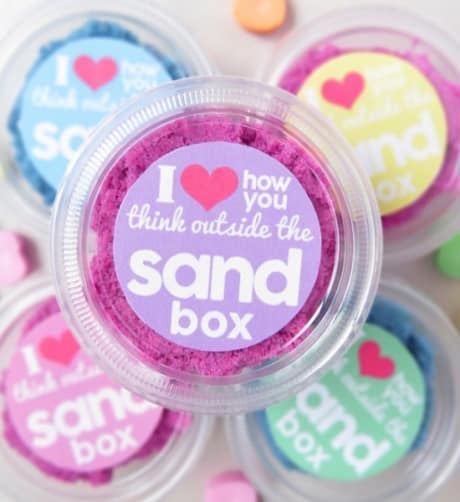 4. Glow Stick Star Wars
These are perfect for those that love Star Wars and glow sticks. Perfect combination!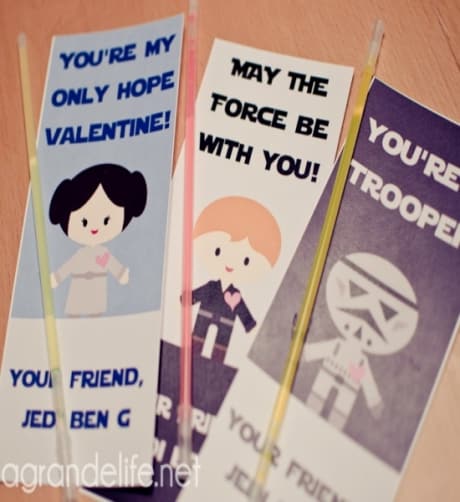 5. Watercolors
Now, this is a creative option for your child's classmates! You can purchase them in bulk for a really great price!
6. Sports Valentines
Perfect valentine idea for that sports loving kiddo of yours!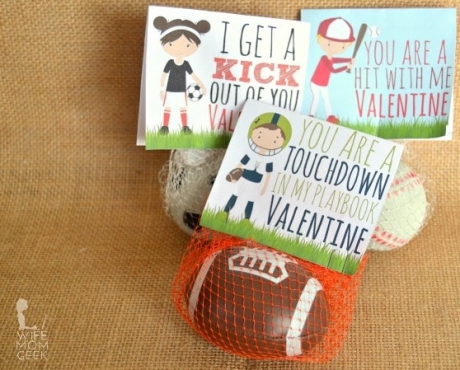 7. Party Blowers
 Now, these are always a hit among kids. This is surely a fun way to celebrate Valentine's Day!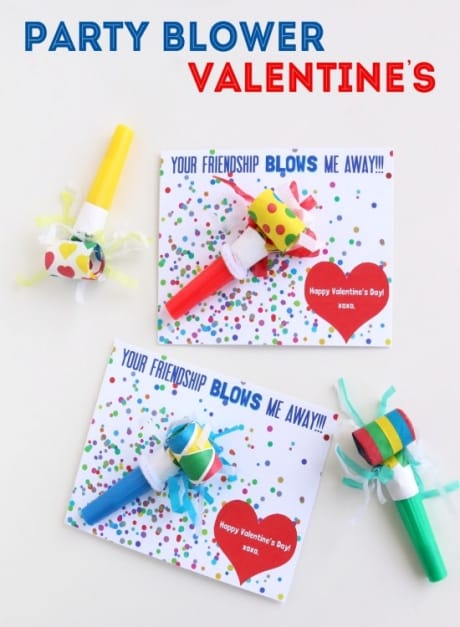 8. Mustache
Can you imagine the entire class running around with mustaches? These are hands down hilarious and adorable all wrapped in one!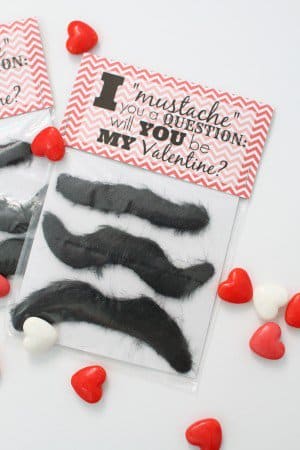 9. Homemade Playdough
Kids LOVE playdough! Head over to buggy and buddy to create some a homemade version. (If you have essential oils, go ahead and add a drop for a yummy scented ball of fun!)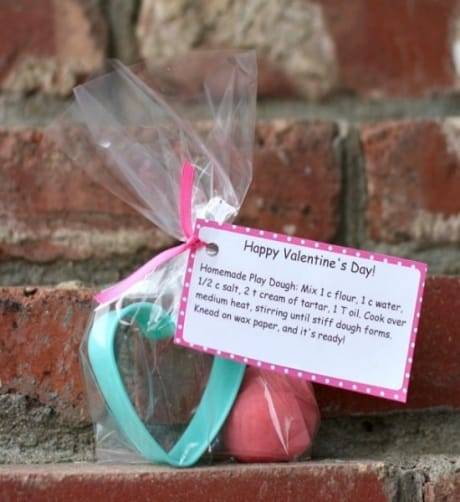 10. Heart Stamper
These are another great option! Attach them with washi tape and you're good to go!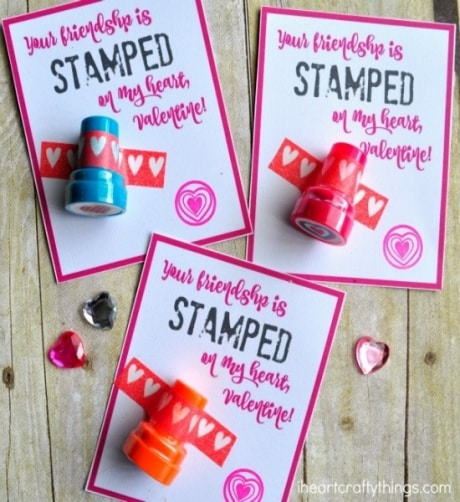 11. Love Bug
These happen to be my absolute favorite idea. My son brought these to school last year and they were a hit!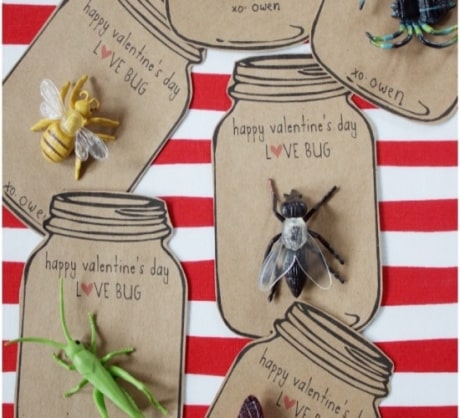 12. Wild Animals
Not an insect fan? Check these cute figurine valentines out!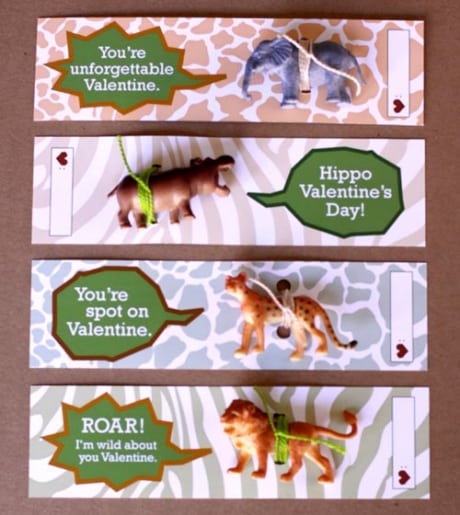 13. Fish Bowl
I love this idea! It's simple and it even stands up by itself!
14. A-Maze-ing Maze
I don't know about your kids, but mine will try and try until they complete these mazes! This is a win in my book!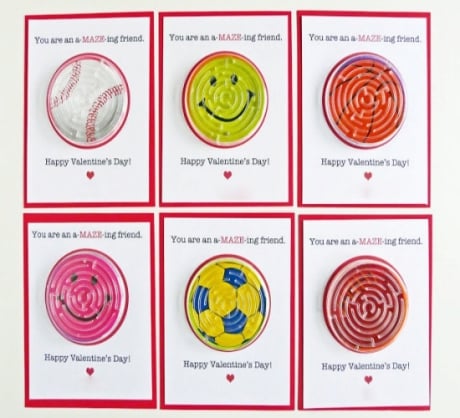 15. Hot Wheels Car
These do include candy, but definitely not necessary. Hot Wheels cars are "wheely" cool, didn't you know? 😉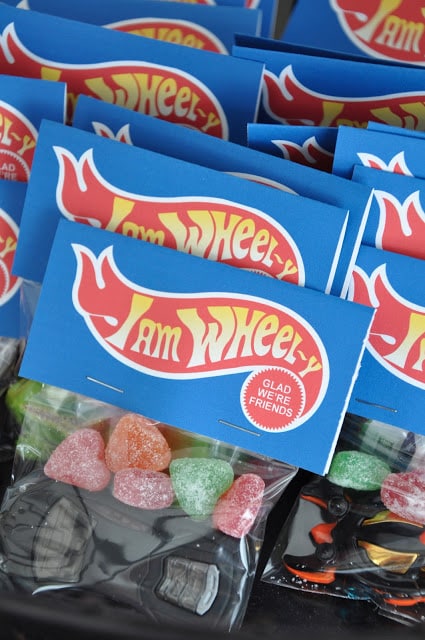 16. Heart Straw
What kid does not love crazy straws? This is a fun alternative to the typical candy treat. I love gifting something that they will continue to use and get excited about.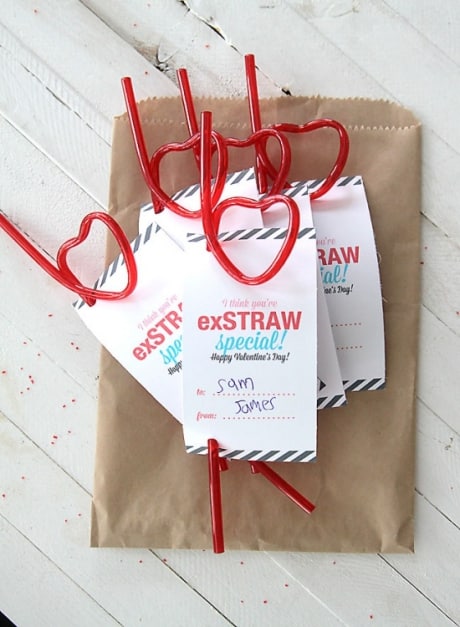 17. Bubbles
One word. Bubbles. My kids go through SO many bubbles in the summer. This is always a winner in our house.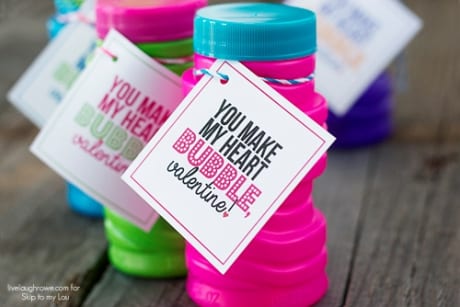 18. Glow Stick
Another take on glow sticks with a fun printable if your kiddo isn't a Star Wars fan. My oldest gave these to his friend's during his Kindergarten year.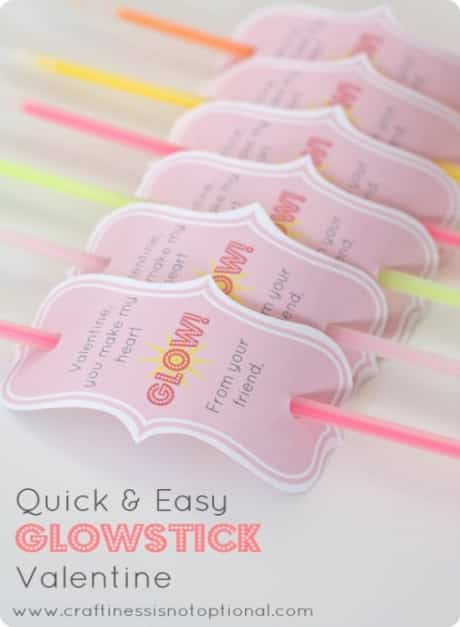 19. Bookworm
 This is the perfect valentine for those learning to read or already reading! Plus, this one is adorable! I highly recommend printing on cardstock for this one, so it lasts.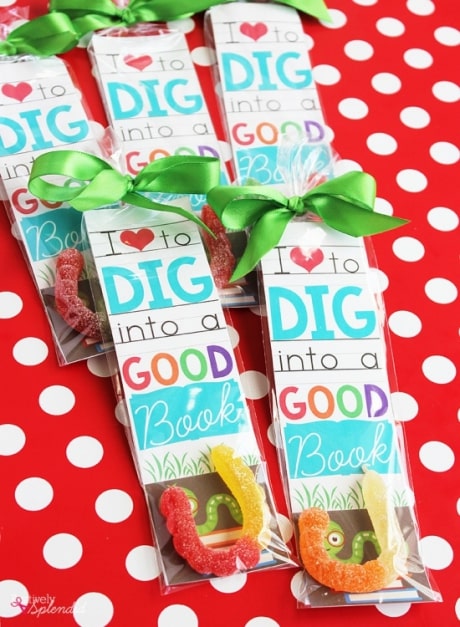 20. Whoopie Cushion
Now this is fun for all ages! Who played tricks on their younger siblings by placing a whoopie cushion under their bottom before they sat down? Not me, I WAS the youngest! This one is sure to bring out the laughs.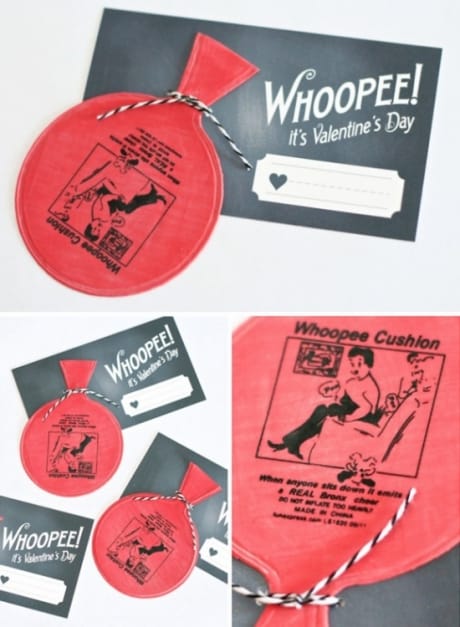 21. Tic Tac Toe
Not only are you giving your friends a fun game to play, but you're also giving them a couple of crayons in addition. I personally love this one!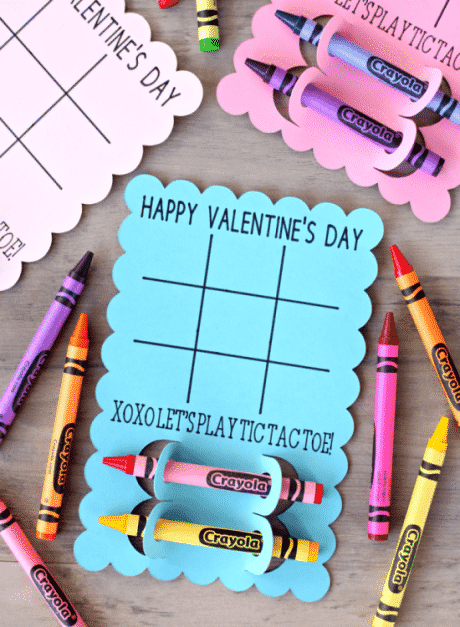 22. Shuttle Pen
I LOVED these as a kid. They are perfect for preschoolers and school-aged kids.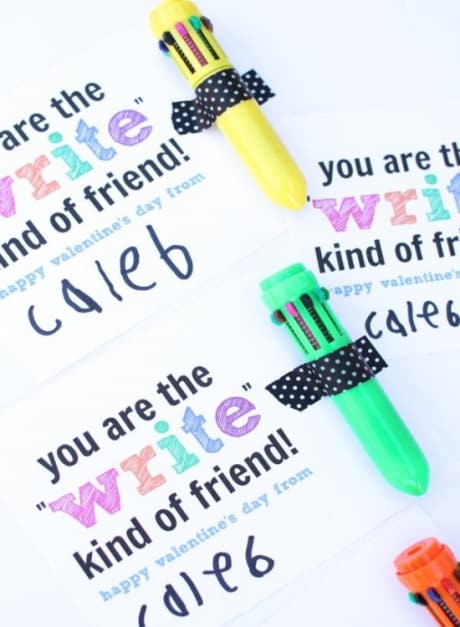 23. Dog House
This is a unique and fun idea for dog lovers to hand out!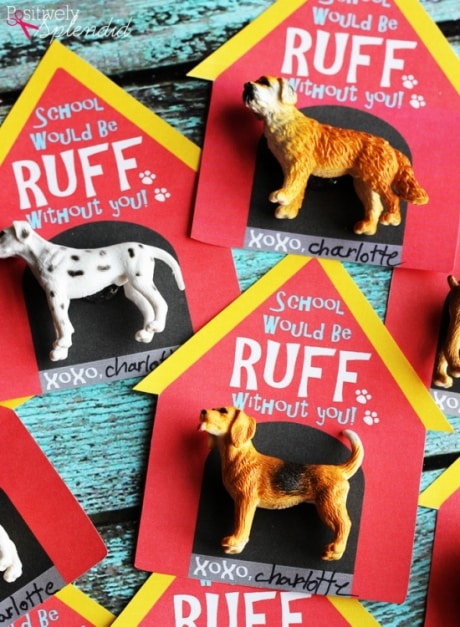 24. Kool Aid
 Another unique and fun idea! This would be cute with a funky straw or paper straw as well.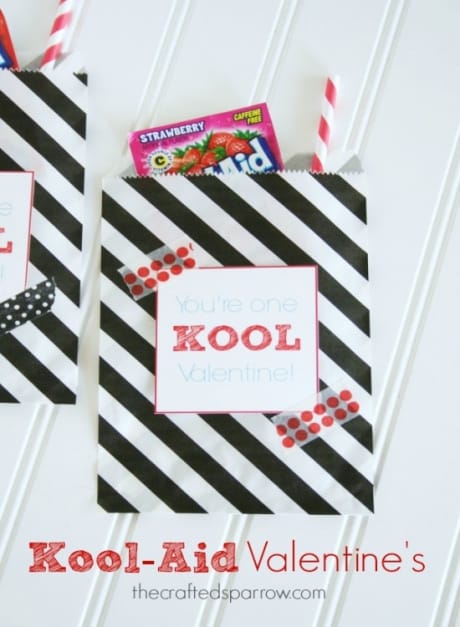 25. Bubbles-Blowing Kisses
This printable is oh so cute! The colors really pop, and bubbles are an inexpensive fun way to spread the Valentine Day love!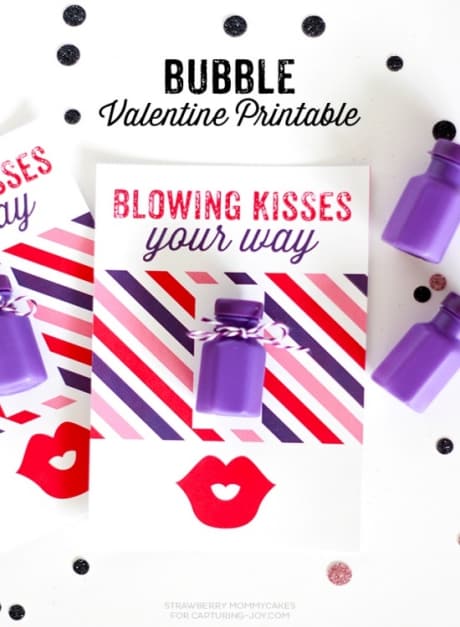 26. Punch Balloon
Again, balloons. You cannot go wrong with a balloon, especially these punch balloons. These are super simple and the printable that goes with it is adorable and colorful!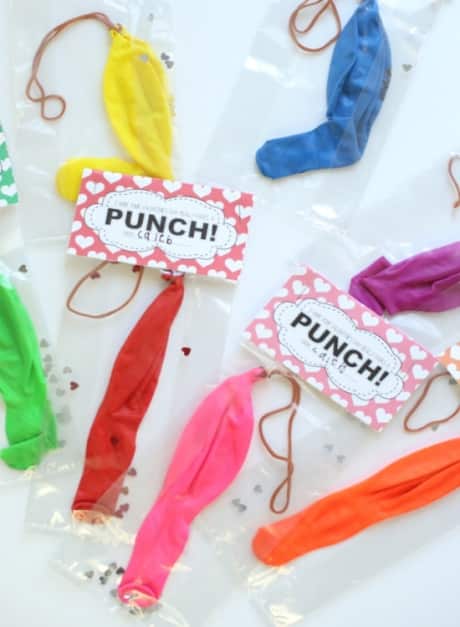 27. Ceiling Glow Stars
How many of you had fun glow in the dark stars on their ceilings growing up? Another favorite of mine!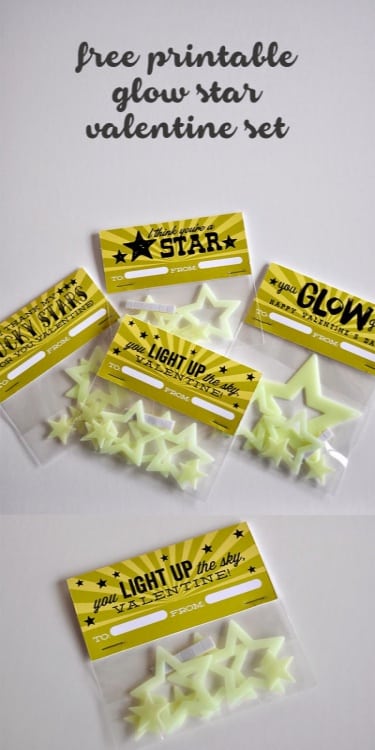 28. Mini PlayDoh
 My kiddos love Playdough, plus it keeps them SO busy. It's a win-win in my eyes!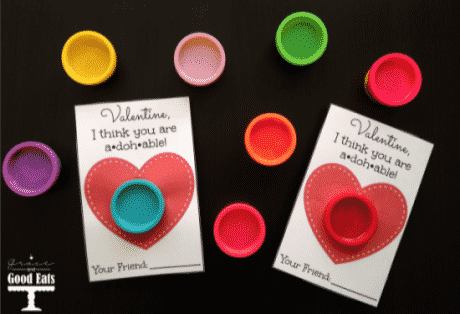 29. Cutie Valentine
A healthy fun take on a Valentine treat that does not involve candy is a win for me always!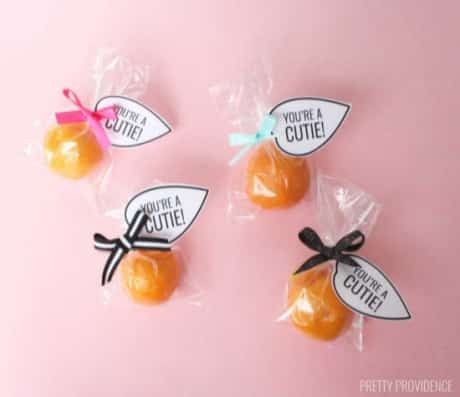 30. Battlefield
These scream BOY! Doesn't it? Simple and easy are the way to go when it comes to these. Attach your army guy with some fun washi tape and you're good to go!