Last Updated on May 28, 2020
If you've never baked a spaghetti squash, you are in for a real treat! Once baked, it turns into a glorious spaghetti-like texture. And just like regular spaghetti, it has a mild flavor, so you can jazz it up however you would like.
It is a super healthy substitute to regular pasta because it is much higher in nutrients, gluten-free, and quite a bit lower in carbs and calories. And by the way, kids love it too!
Add grilled chicken or steak to make it a complete meal…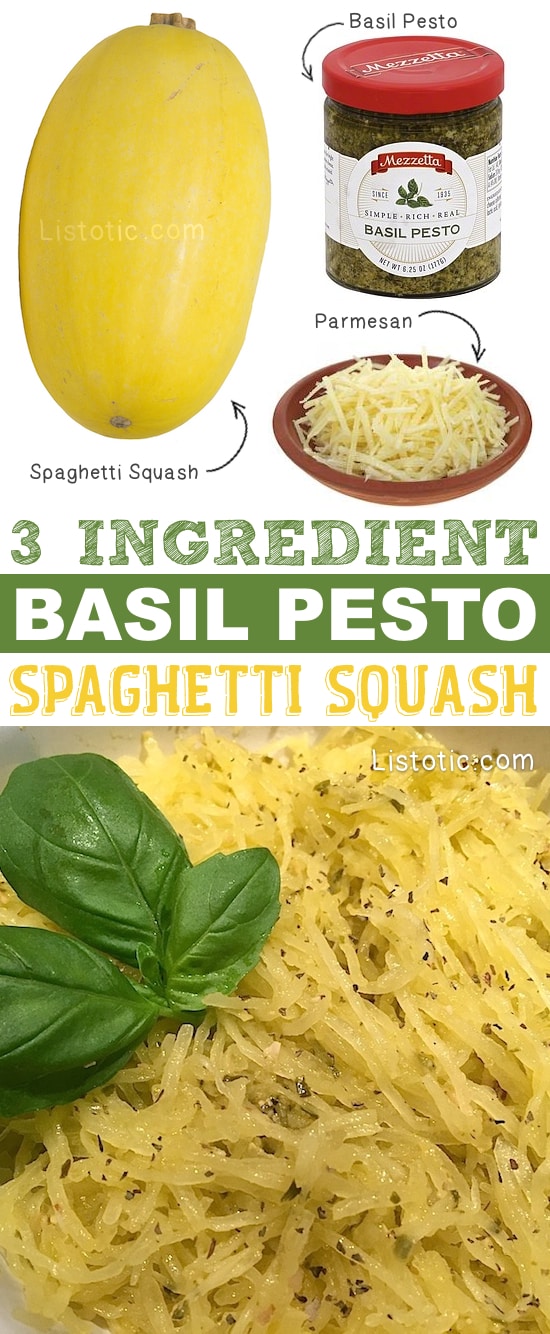 Basil Pesto Spaghetti Squash
Once you know how to cook a spaghetti squash you can experiment with different sauce recipes, but this one is my favorite! Not just because its super easy, but it's also really tasty.
INGREDIENTS:
1 Large Spaghetti Squash
1 Jar Mezzetta Basil Pesto (this is my favorite brand)
Shredded Parmesan Cheese (Optional)
INSTRUCTIONS:
Preheat your oven to 400 degrees, and cut your spaghetti squash in half. Use a large spoon to remove the seeds. Rub a little bit of olive oil over the flesh (salt, pepper and/or garlic as well if you'd like), and then place the halves on a baking sheet flesh side down. Bake for about 45 minutes. The longer you bake it, the softer it will get.
Remove from the oven and let it cool for a few minutes. Use a fork to break apart the strands and place them in a bowl. Slowly mix in the basil pesto with your spaghetti squash strands until you get the flavor you like.
My husband and I make our own bowls individually. Add a tablespoon or two of shredded parmesan cheese. If you're watching your calories or dairy intake, omit the cheese– it's still delicious without it! Also, try adding pine nuts for added flavor and crunch.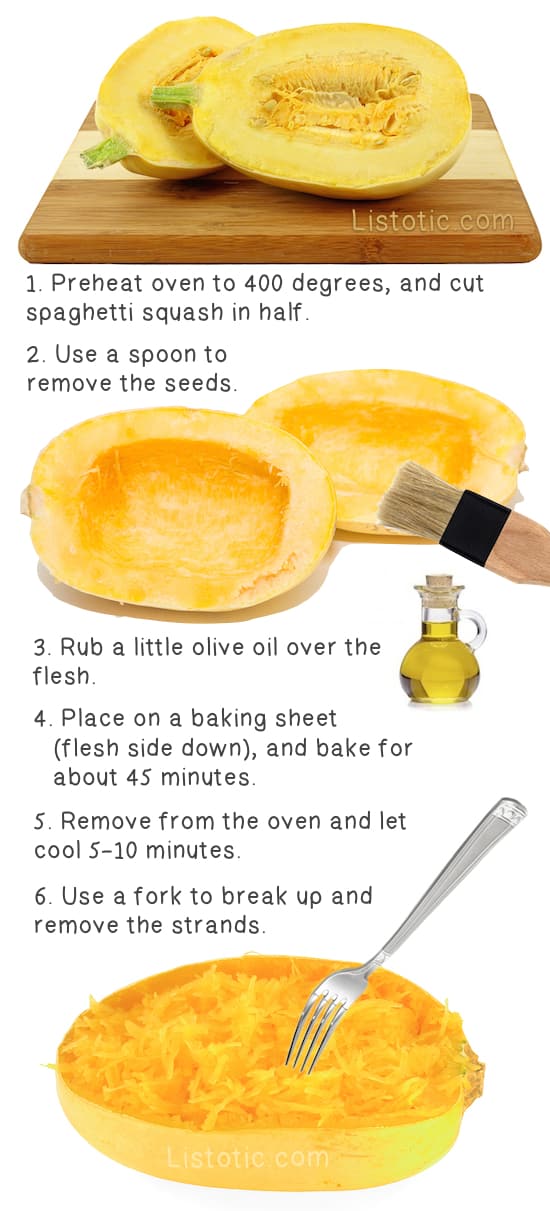 Now eat to your heart's desire! I often eat this dish alone as a snack or for lunch, but you can also serve it as a side to grilled chicken or steak. Meat sauce or meatballs will also make it a little more hearty if you want to eat it as a meal.