Last Updated on October 24, 2020

8. Find something in common.
Add character or boldness to truly personalize your family photo. What does your family have the same? Sports team gear, Cowboy boots, fall flannels, summer tank tops…. Is there something you all have in common when it comes to your wardrobe? I'm a mom of boys, so we all own some sort of vintage t-shirt, ball cap, and blue jeans. Don't go to the extreme here… just something SIMPLE that brings you all together but in a small way.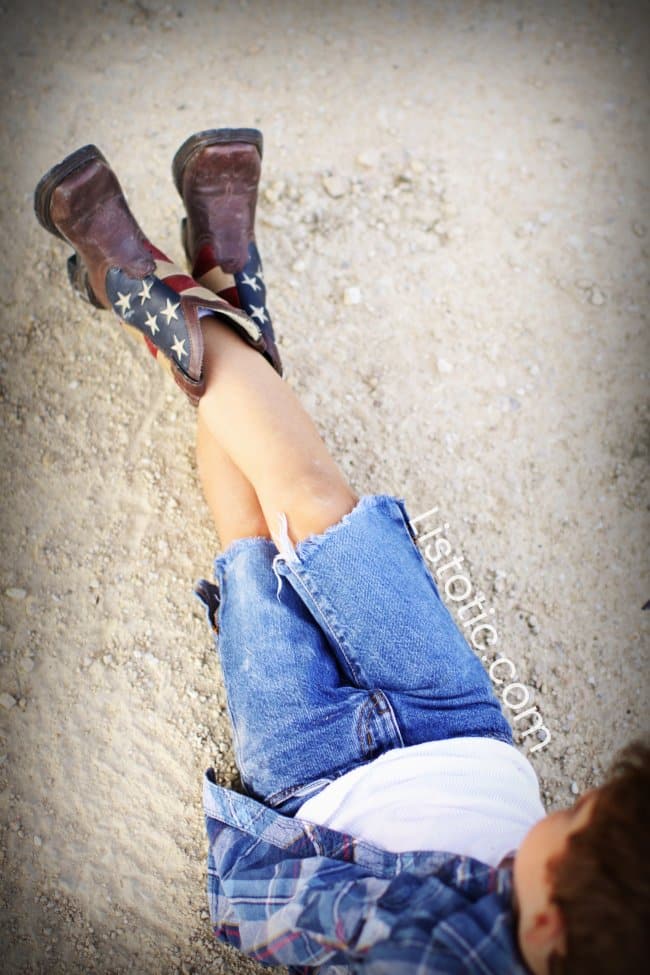 9. Start with the hardest to dress first.
Coordinating outfits is like putting together a puzzle. Kind of like finding the corners of the puzzle before you fill in the middle. You might want to start with the most difficult person to dress. So if your teenage son has the most limited wardrobe then start with his outfit first. Chances are; if you start with your hardest to dress you will be able to fill in the rest more easily.
finding outfits for family photos is like piecing together a puzzle
I'm talking about clothes being puzzle pieces figuratively speaking, but we could also look at this literally. Try laying the articles of clothing out on the bed to see if your pieces are matching. In this image on Cara Loren's blog, she has perfectly pieced her family outfits together for pictures. Each family member is wearing a different color and style but fits perfectly together.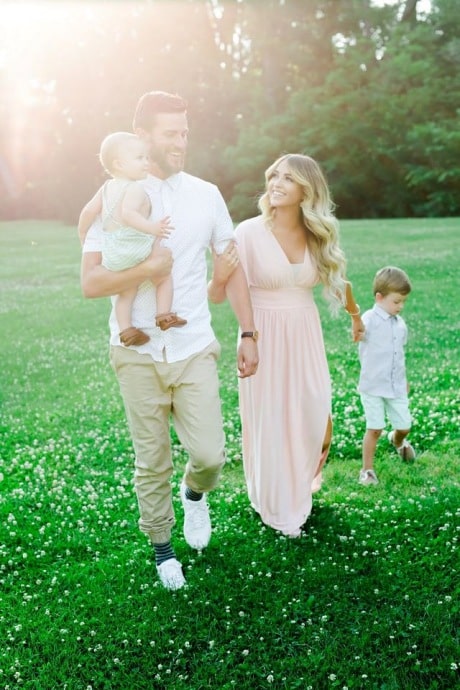 10. Utilize a wedding, holiday or special event.
You might not realize it, but many families dress in complementary outfits to gatherings such as weddings and holidays. My boys call it "getting handsome" when we have a wedding, or holiday party to go to as a family. Coordinating outfits for a special event is a great way to approach family photos. It's a huge time saver! Taking a family photo when everyone is getting fancied up anyhow is a win-win for all! Be sure to read the tips from Erin at Caffeine & Cuddles on how to get the perfect family photo.
Make family photos a WIN-WIN for all!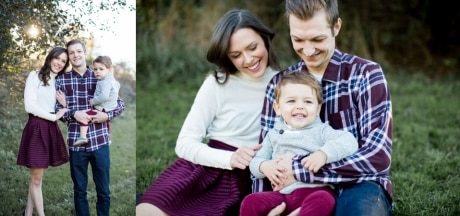 View the entire list of Family Photo Outfit Ideas.
---