6 Easy Steps to ACTUALLY Mail Your Holiday Greeting Cards Before…..
Thanksgiving,
Christmas,
New Year,
Groundhogs Day,
Valentine's Day,
St. Patrick's Day,
The Holidays!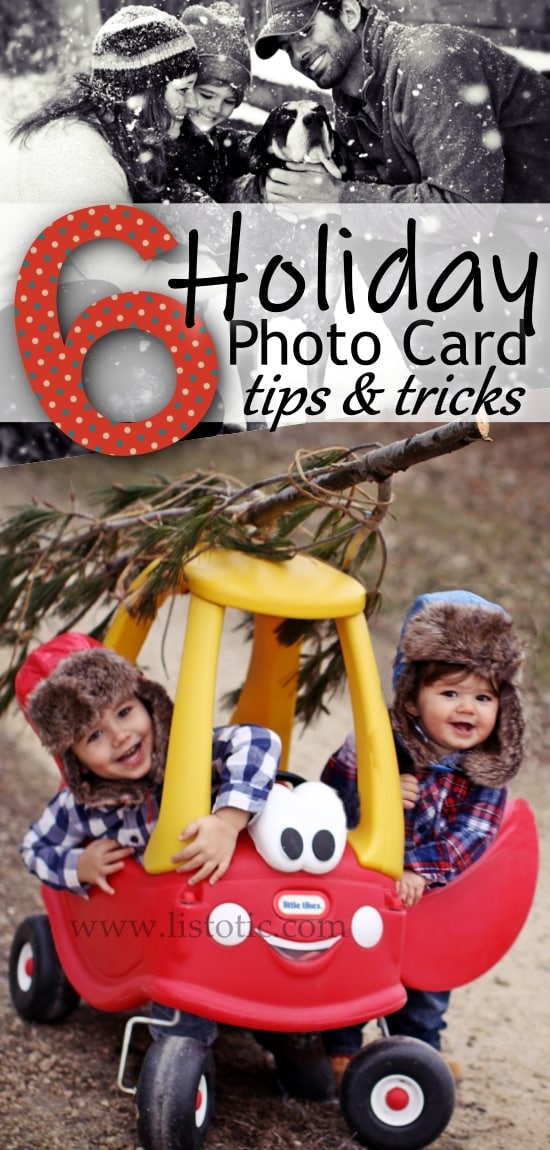 If there was a study of the top most stressful holiday tasks, you can bet your boots Mailing Holiday Greeting Cards would make the list!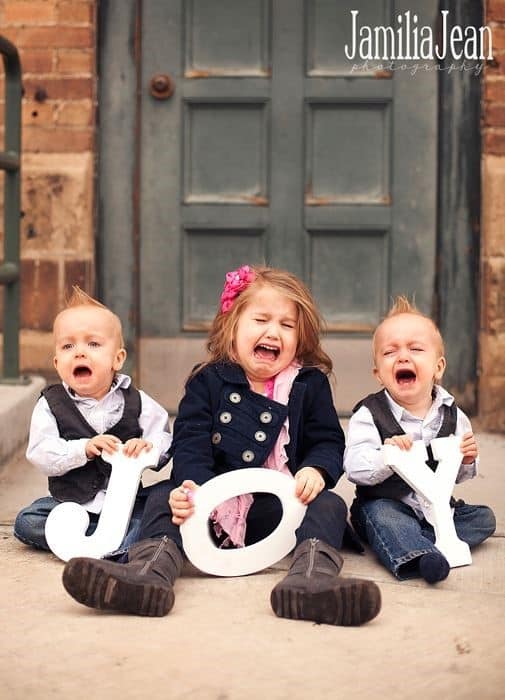 I've been sending Christmas cards ever since I've had a mailbox. As daunting as the task is, I have continued to add it to my holiday to-do list year after year. Why? I'm not always sure.
I think it mostly has to do with the fact that I have a LOT of relatives – and many of them I do not get to see very often. I also love the fact that it encourages me to capture an updated photo of my boys, or the entire family, that I might otherwise let slip for years at a time.
OH DEER!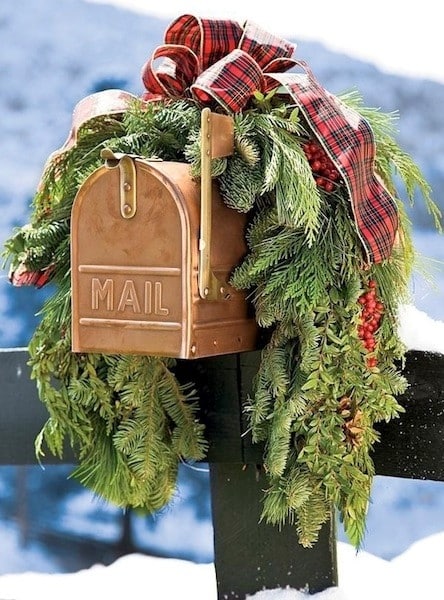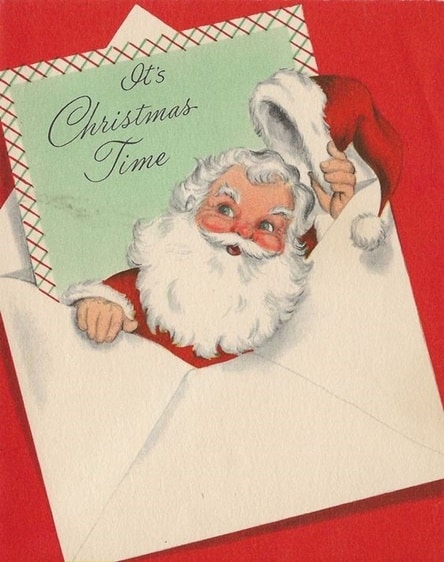 Keep your mailing list updated throughout the year. I keep a Microsoft Excel list saved with all the addresses of family members, friends and neighbors to whom I want to send a Christmas card. Whenever I get a piece of mail from someone I would like to add, or from someone who has moved, I tear off the return address and keep it. Then, when I go to update the list, I have all the new and updated addresses handy.

Tip: Putting your mailing addresses in an Excel document will make the label printing a cinch!If you are an over-achiever, you could hand write all your addresses (in a metallic calligraphy pen – eye roll to my sister) but the time saver is to simply hit the print button and magic little stickers are ready to go.

Check out the You Tube video below to show you how to organize your addresses on an Excel sheet, and then export them to a printed label sheet through a Word document.





Tip: When you have your addresses all up-to-date, go ahead and print them out, even if you don't have your Christmas cards in hand yet. Having this step complete, will make all the difference when ordering your needed quantity of cards and getting them mailed out.
Plan your holiday photo and message. Reflect…at some point during the months or weeks leading up to the holidays (or Dec.19th at 10pm!). Think about what the past year has looked like for your and your family.What are some images or words that would sum up your year? If it was a less then inspiring year, then look forward… what do you hope for the year to come?


Have yoursELF a merry little Christmas!

I highly recommend Pinterest for this process! You can get so many inspirational photo ideas, wording and quote ideas for your cards. Check out the Listotic Pinterest Board: Christmas & Greeting Cards 2018 for some inspiration.

Tip: Don't make this step too difficult on yourself. If your kids are at an adorable time in life, use an adorable photo of them…if your family is growing, make an announcement, if you teenagers started driving, document the new car in the drive way.
Set a Budget. You can spend as little or as much as you want on photo holiday greeting cards. I personally go somewhere in-between the super-low quality economy options and the luxury cards (Egyptian cotton cards with an actual thread count!).

Tip: Knowing how many cards you are going to order will be a big part of this (see Step #1!)

Source: Chubby Cheek Photography

It's not what's under the Christmas tree that matters. It's who's around it. — Charlie Brown

Research the pricing for cards in the style you like. This step can be the most time consuming.

I recommend: www.mpix.com for a quality card at a fair price. (No, I don't get a kick back for this recommendation… but hey! Mpix I'm always open to that! wink wink ;).

Source: Mpix.com

Mpix.com has tons of different sizes and quality choices. They change design templates annually, offer fast shipping, allow you to retouch and upload your own custom images, and the photo cards all come with envelopes.

The retouching is a big help! (Do you have pimple prone teenagers? They will appreciate it if you have a simple blemish retouch done before Grandma takes the card with her to church and passes it through the pews.)

Source: Stavangerfoto.no via Reddit.com
Pick your PHOTO(S). You have a few options here that will point you back up to your budget on Step #3.

Source: Lori Sparkman Photography

If you have TIME and MONEY, you might want to schedule a professional photographer to take your Christmas greeting card photo. The "TIME" part of this is key! As a past photography studio owner, may I give you some words of advice?

Do not call to get a Christmas photo session done after December 10th.

(Smart photographers would say more like October 15th LOL!) The turnaround is way too tight for both you and the photographer.

Source: Pinkle Toes Photography

Get someone to take the picture for FREE! Have a relative or neighbor stop over to take your photo for you. Tell them you will watch their kids for an afternoon or have them over for supper. This is extremely budget friendly, and technology has made it possible that most non-photographers can still take a pretty darn good portrait – even if it's with their phone.

Tip: if you are asking someone to do this for you, make sure you are ready to go when they arrive. Have the pose and location already figured out. *Just because they agreed to take the picture doesn't mean they want to wait while you finish your make-up and debate with your spouse about if you should take the picture on the couch or in front of fireplace.

Source: The Little Umbrella Printables

Consider investing in a selfie stick or other cell phone accessories! One year, on the way out the door to Thanksgiving dinner, my family went outdoors with a cell phone and a selfie stick. I made a collage out of the good, bad & silly photos. It was kind of like a photo booth at the mall.

Use photos you have already taken during the year. Who cares if it was summer time and you were wearing tank tops when you grabbed that adorable family selfie on vacation! Find photos that shows off the memorable year you have had. Make a collage or showcase an event that happened.

Source: The Little Umbrella Printables

For creating my own collages, I love to use the free photo editing software PhotoScape.

But no worries.. if you aren't into photo editing, most of the card templates you can find online now allow for 1-5 sometimes even 8 photos to be added.

Tip: Just note that the more photos you add to the card, the smaller they will appear in the final print out.

Source: Mpix
Words! This is a personalized step that will be different for everyone. Some like to enclose a double-sided, tri-fold, 11 font, 13 paragraph letter documenting every single moment of the last 365 days since their last Christmas card. Others are good with a simple graphic designed with a single word creatively placed on their photo card – Joy – . Some will say Merry Christmas, Happy Holidays, Happy Hanukah…


Let it snow, let it snow, let it snow…elsewhere!

Source: Ebay

I can't guide this step for you as this is what makes your card a personalized greeting. But here are some good things to watch for…

Add the year! Stacks of Photo cards are like tiny scrapbooks. Document the year somewhere on the card for you and the people receiving your greeting.

Pay attention to spelling and grammar & PROOF READ… What's worse than sending your Merry Christmas Card out after New year's? Sitting at the dinning room table with your stack of Christmas cards, that you spent your hard earned time & money on, just to have your husband peek over you shoulder while you are licking envelopes and say.. you forgot the "h" in Christmas. Ugh!

Another big one is making your last name plural… read this if you aren't confident in your apostrophe placement abilities.

If you are sending your cards to a lot of people you haven't seen in a long time, make sure to include first names on your card.It happens! Lets say you have a new baby in January of one year, miss the big family reunion and by next Christmas Uncle Joe who lives in Washington without social media; never met your youngest child, let alone remembers Aunt Sally told him you were pregnant 3 years prior.

Do your friends and family a favor and put it on the card.So that next time you are at a wedding catching up, they can say "hey what a great Christmas card you sent, young Billy sure is getting big". Without the awkward… "I didn't' know you had another kid" and "oh… what is your two year old's name" conversation.

Put it all together! The planning is done, upload that photo into your chosen template or custom design and ORDER THOSE CARDS! You might have some different shipping choices – if you are ahead of schedule, save yourself some money. If you're cutting it close, be aware of the date that the cards will arrive and make sure that you will still have some time to get them sealed, stamped and mailed.

Tip: When a federal holiday falls on a Saturday or Sunday, the legal public holiday will be the closest weekday to the actual holiday. For example, If Christmas falls on a Saturday the post office will not work on Friday prior. This means one less postal delivery day for your card to make it before the 25th!

Ideally, you would want to mail your cards during the first two weeks of December, but if you must push your limits, and your family is all within the same general region or state, you have a chance to make it happen the 3rd week of December. (No promises – but I can tell you from experience it's possible).

Reward yourself! Turn on some Christmas music and pour yourself some wine. Cheers & Congratulations on getting your cards out before the tulips come up!

Source: Windy Nook Primary School