Last Updated on October 24, 2020
18 time and money saving family photo outfit ideas
Are you making family photo outfit ideas harder then they need to be? Check out these 18 time and money saving family photo outfit ideas.
Finding perfect family photo outfits is challenging. Especially when you think everyone should be matchy-matchy. I have had over 10 years of portrait photography experience and can tell you it's easier than you think! You don't have to step foot in a store to find the right clothes for family portraits. I've put together a list of 15 simple do's and don'ts for family photo outfit ideas. Follow these tips and you will be able to get the right look for your family photos. Moreover, the extra money you saved not buying new clothes you will get to spend on prints for your wall!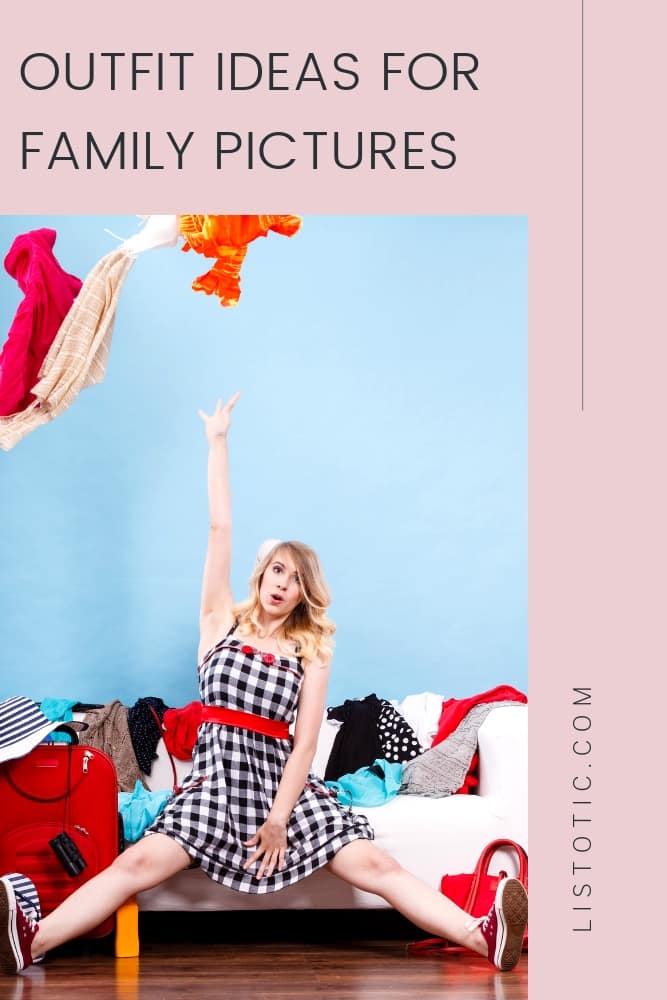 1. Dress Casual.
Trending portrait styles are casual and candid so why not make it a little easier on yourself? Dress yourself and the family casual. Dressing casual opens your closet up to lots of options. There is a good chance the kids (and your husband too) will be better behaved if you let them wear some of their favorite jeans and t-shirt. Mandating a uniform of new khakis and an uncomfortable tie might be asking for problems depending on the mood of your family. A casual outfit idea might be dark jeans & favorite comfy light colored t-shirt, sweater or sweatshirt.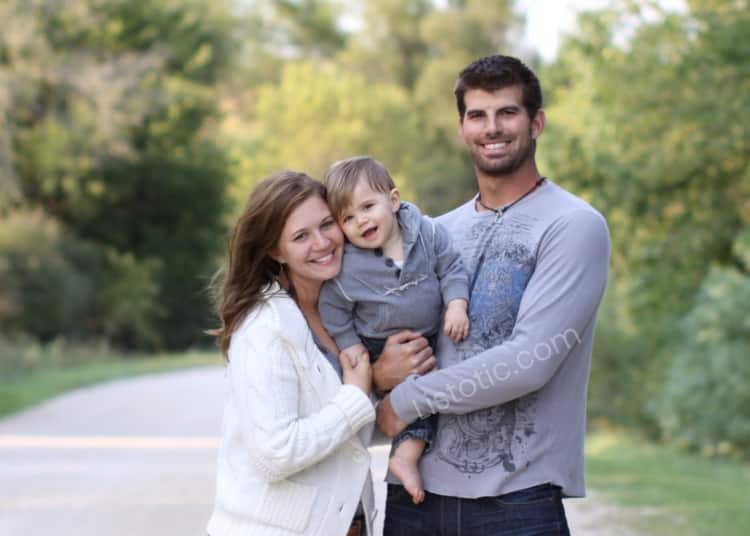 2. Dress comfortably for the best smiles…
Your family will be the most photogenic if they are in their comfortable clothes and SO WILL YOU! You and your family should wear clothes that YOU KNOW look good and feel good too. Comfortable pieces of clothing are not necessarily going to come from a store. Most likely they are going to come from the dirty laundry pile… of course, you should wash your clothes before a photo session.
Photographers might not always give you a comfortable pose but at least you can be comfortable in the clothes you choose for family pictures.
So get your families comfortable outfits figured out and read more stress-free family photo tips here.

3. Dress memorable.
Why not put your kids in those outfits that you love to see them in? Kids grow up so quick! Capture your family at this moment in time. Dress your babies in outfits you want to remember for that stage of their lives. When my boys were babies I would dress them for pictures in classic blue jean overalls. By the time they were three years old, they had grown out of wearing those jean bib overalls. I'm so thankful to have portraits of them in those favorite outfits. Remembering my boys at that stage in their life comes more naturally to me because they were wearing clothes in the photos that I can vividly recall.
Dress memorable to recall babies life stages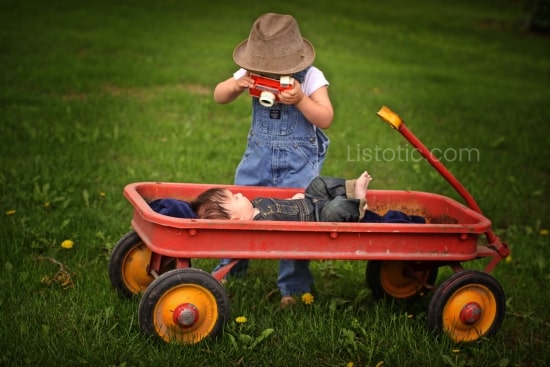 View the entire list of Family Photo Outfit Ideas.
---