Updated on
When it comes to curb appeal, sometimes that's all it takes is a slap of paint and a little creativity. Some of us just have an eye for it, while others may need a little inspiration to get the ideas flowing. You'd be surprised at what a difference even inexpensive changes can make to the curb appeal of your home. Aside from the obvious — landscaping, pulling weeds, paint, and general clean up — here is a roundup of curb appeal ideas that just about anyone can do!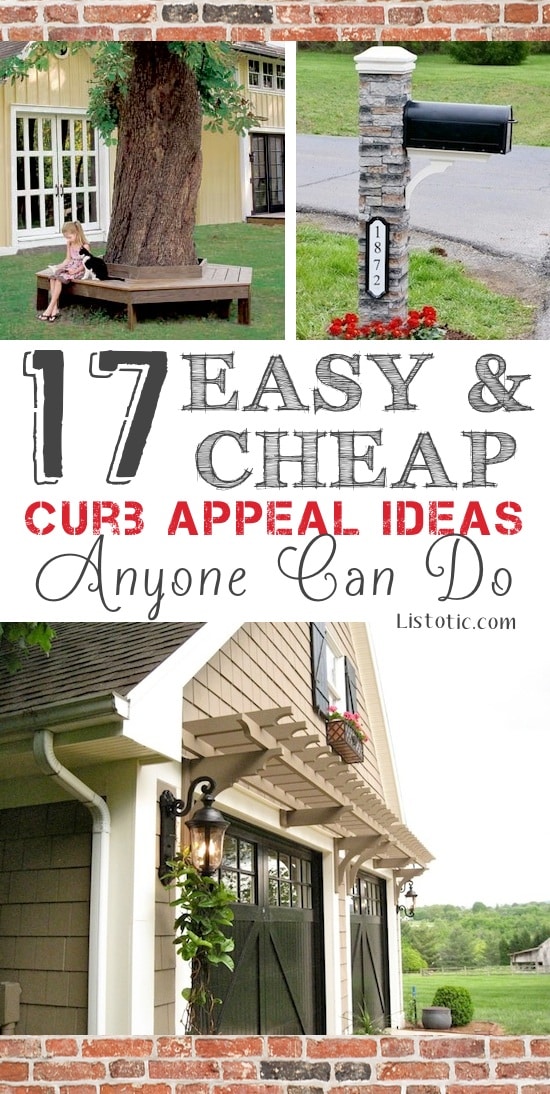 This post contains affiliate links. Please see our Disclaimer Policy.
View the entire list of Easy Curb Appeal Ideas Anyone Can Do.
---