Last Updated on May 28, 2020
Flower Arrangement Tips to Arrange Flowers Like a Pro!
Arranging flowers can be intimidating and frustrating! The bouquet always look so pretty in the store, and then you get home and plop it in a vase only to be disappointed. Arranging flowers is definitely an art, but with these flower arrangement tips and tricks up your sleeve, you can create floral arrangements as good as the pros! It takes a little bit of practice and creativity, but just about anyone can make store-bought bouquets or flowers picked right from your garden look stunning in a vase.

This post may contain affiliate links. Please see our Disclaimer Policy.
1. The #1 Secret
If you have ever tried arranging flowers in a wide mouth vase or bowl, then you know that the flowers tend to just fall to the side, making it difficult to arrange something that looks half-way decent. If you form a grid with cellophane tape (or any tape you have on hand), the tape will support your flowers and give you better control of your arrangement. Just be sure that the rim of your bowl or vase is dry and your container is full of water before assembling your grid. The only downfall I've found with this method is that it is more difficult to change the water.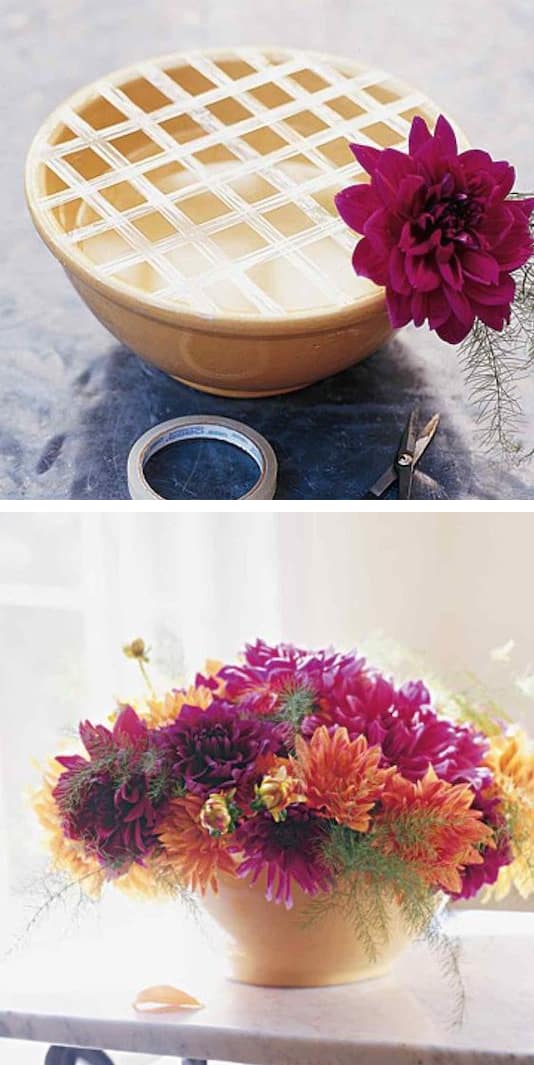 2. Budable
For smaller vases or jars, try Budable! It's a stretchy silicone cap that stretches up to 4x its size. The tiny holes are perfect for precise control of your flowers, even allowing flowers that have been cut too short to stand up at any length. My favorite thing about this design is how easy it is to change the water without having to rearrange the flowers again, although you do have to make sure the rim of your vase is 100% dry or it will slip out of place. I even clean the rim of my vases with rubbing alcohol before apply this cap for a better hold. Also, be careful with thorny flowers like roses because they will tear the silicone. The thorns must be removed first to prevent damage.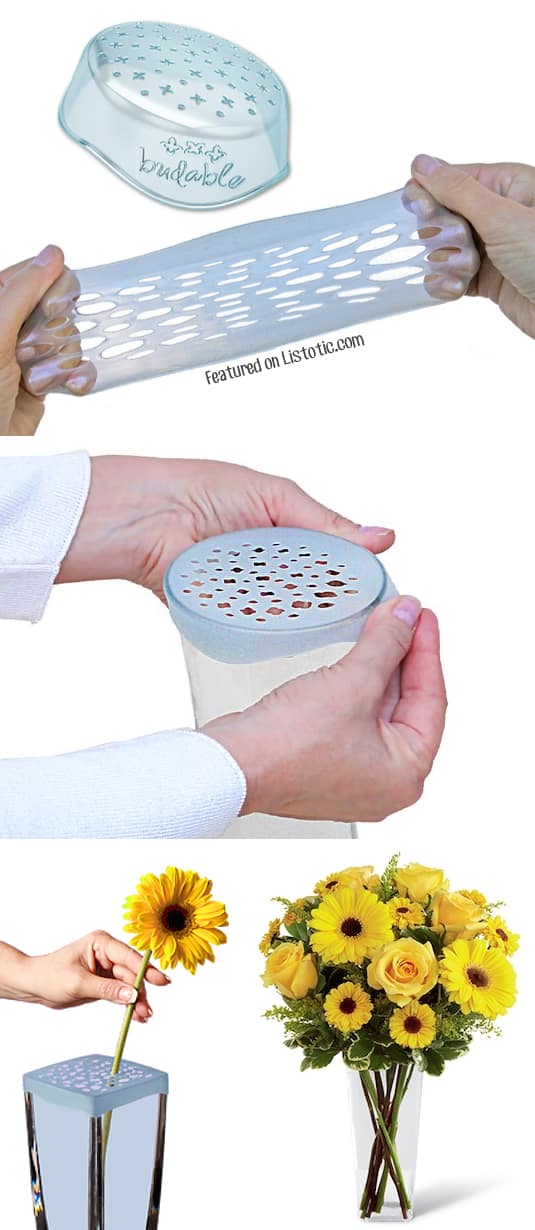 3. Easy Arranger
Out of all of the flower arranger helpers, this Easy Arranger is probably my favorite! It comes in a 3 pack of varying sizes, and they fit all of my vases. What I like most about it is that they are bendable, and because of their rustic look, it doesn't bother me if the wire shows a bit over the edge of the vase. The only downfall is that it is more difficult to change the water without having to rearrange the flowers a bit, unlike the Budable.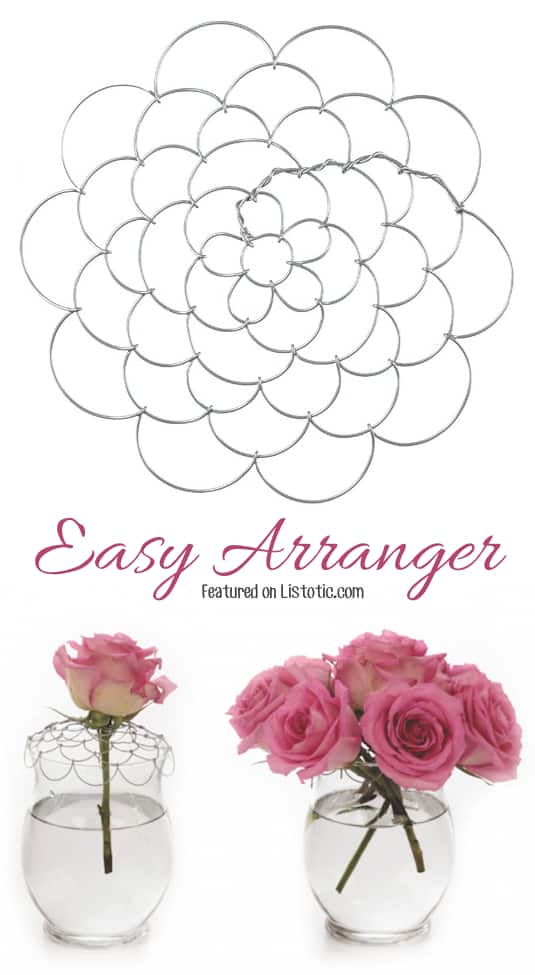 View the entire list of Clever Flower Arrangement Tips.
---