Last Updated on May 28, 2020
Make your next camping trip that much sweeter with these delicious campfire desserts.
Everyone knows that anything and everything tastes better when cooked over a warm campfire surrounded by friends and family. It's also common knowledge that desserts ALWAYS taste amazing, so why not combine the two? Usually, when people think of campfire treats they think of the classic s'more; this list of desserts takes campfire treats to a whole new level! Why not go far beyond the classic s'more and get a little more adventurous with your campfire desserts?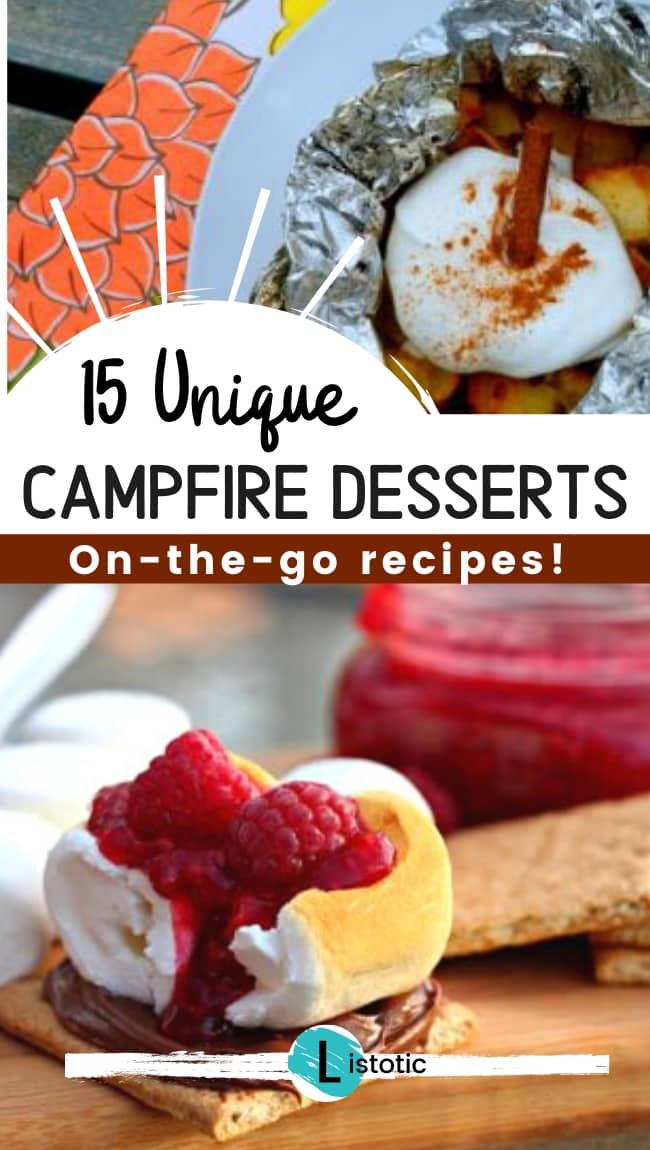 WATCH THE VIDEO BELOW TO CHECK OUT OUR IDEAS.
Then, scroll to the bottom of the page and click on "View the entire list…" to access instructions quickly or click next to view each idea.
View the entire list of 15 Delicious Campfire Dessert Recipes for Your Next Trip.
---