Last Updated on June 11, 2020

4. To Fold or To Hang?
To fold or to hang?…That is the question – answered in this blog post by One Good Thing If you were ever wondering if you should fold a shirt or hang a pair of pants, this article will give you the space saving hacks you need to make some room in your small closet space and take control of your closet organization system.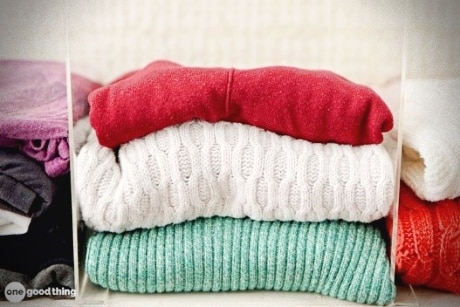 5. Color Code Your Closet for More Than Eye Appeal
Professional closet organizers always leave the final reveal with a beautifully color coded closet. But, this post by Simply Spaced points out that Closet organization by color has more advantages then eye appeal. Having a color coded closet space can help with be efficient in your morning and makes locating the perfect shirt a breeze. Read more about Closet Organization by color from Monica Leed.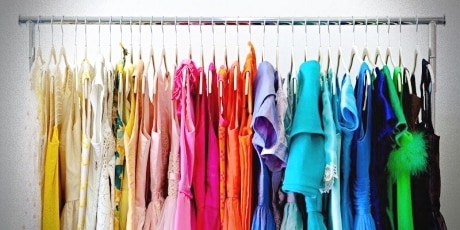 6. Declutter Challenge
I challenge you to check out this article on Clean & Sensible. Just because it isn't January doesn't mean you can't declutter the house right now. A Declutter challenge might be just what you need to detox your closet, home and life.
Declutter the chaos!
I love this easy to use, step-by-step guide to achieving declutter and organization in just 31 days. If you like these instructions, you'll be happy to know Jenn Lifford even has a book The Home Decluttering Diet: Organize your way to a clean and lean house. If 31 days just is isn't going to be enough time, check out another declutter challenge by Creating Mary's Home where she walks you through all the best ways to declutter over a 13 week period with printables, Facebook groups, success stories and more.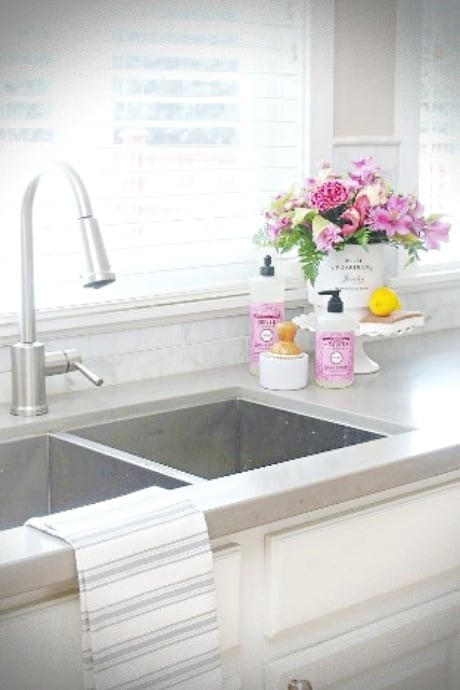 View the entire list of Tips & Tricks to Master Your Closet Organization.
---