The Ultimate April Fools Prank You Need to try on anyone!
First, April Fools Day is right around the corner and I love playing tricks on my family! Because of this, there is nothing like playing that perfect April Fool's Day joke on someone. As a result, it's always fun to get away with a funny joke and turn it into something memorable. For instance, if you're looking for a trick to play on the kids or students on April Fools Day, read below for the infamous Origami Rock tutorial. As a result, this craft will have your kids laughing at the end! Be warned, once your kids figure out what's going on, be prepared for a little retaliation! After all, you may deserve it after pulling this April fools prank over on them!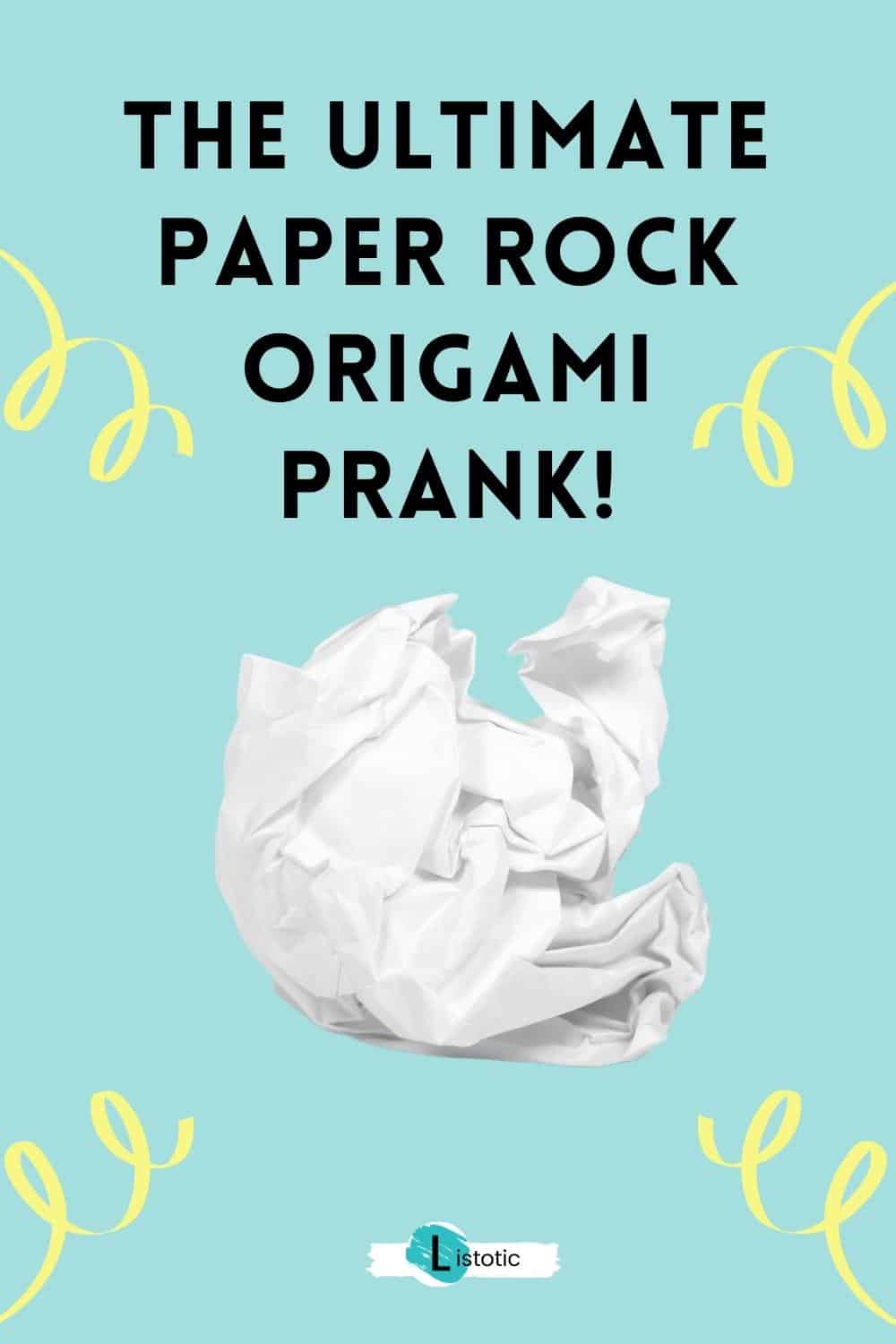 This post contains affiliate links. Please see our Disclaimer Policy.
First off, you will need quality paper, preferably gray in color. If you do not have gray paper on hand, this package of gray construction paper is perfect. Also, you will want to make sure you do not skip any steps when it comes to making this origami rock! Trust me, indeed, it will add to the humor when the origami rock is completed. Additionally, this is probably my favorite April Fools prank to pull. Likewise, kids love April Fools Day so I have a feeling they will not see this one coming. As a result, this origami rock will have them folding their papers into teeny tiny squares when in the end they will end up crumbling the paper into a ball. Meanwhile, laughter will ensue!
Undoubtedly, The best april fools prank complete with detailed step by step instructions!
craft ideas for kids! In fact, they are my saving grace on rainy days or when we are snowed in. Just as important, they keep children busy and they actually enjoy doing these fun craft ideas!
In addition, if your kids love crafts of any kind, be sure to check out these genius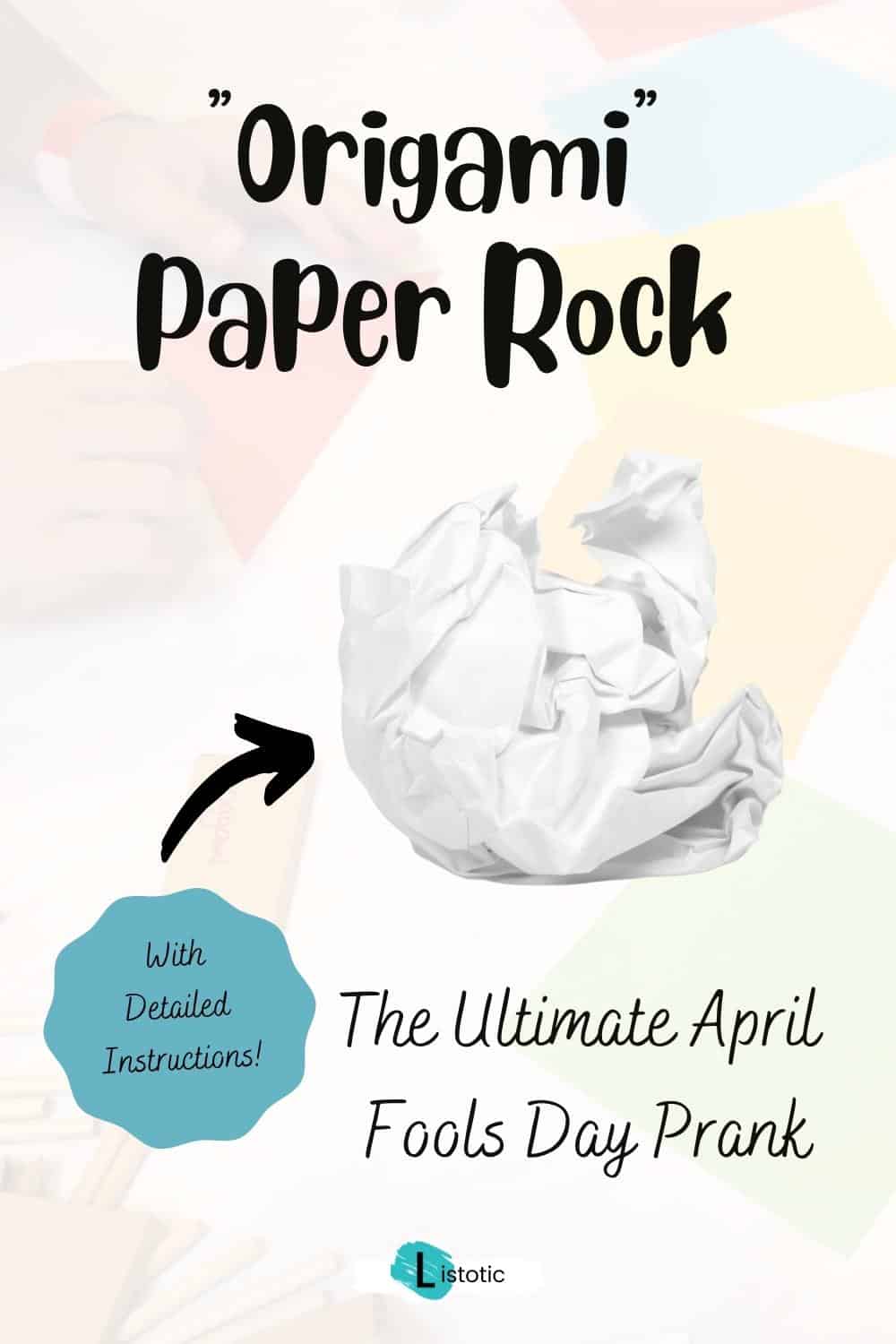 Be sure to pin this April fools prank to have in your prank arsenal for next year!