Stay cool all summer long with these smoothie recipes!
You can't have summer without delicious fresh fruit smoothies; well, maybe you can, haha. But a good refreshing homemade smoothie certainly does make a hot summer day that much sweeter! Additionally, fruit smoothies are a great way to add more vitamins and boosters to your diet in a delicious way. We've gathered everything from fresh summer berry smoothies to vitamin packed green smoothies onto this list; so, get your blender out and prepare for a summer smoothie that can't be beat!
You're going to need a blender in order to make delicious smoothies, so we recommend this personal blender from Amazon to get started.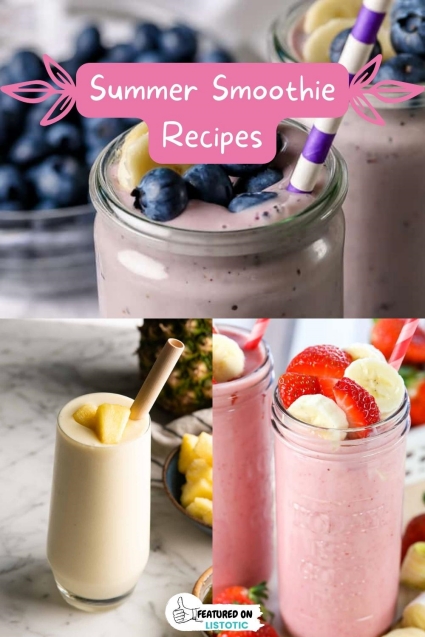 1. Peach Fruit Smoothie
Peaches make a delicious, sweet treat in the summertime; and they make a great ingredient in smoothies! This peach fruit smoothie recipe from She Wears Many Hats is perfect for sipping on a summer morning with your breakfast.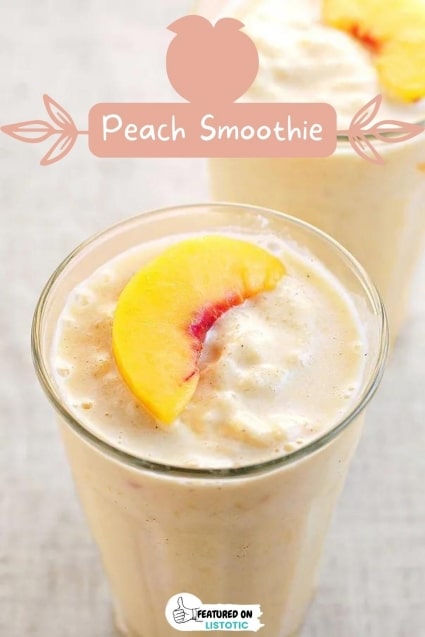 2. Strawberry Banana Smoothie
Strawberries and bananas truly are a match made in heaven. Additionally, this strawberry banana smoothie recipe from Spend with Pennies is so healthy and simple! It's a great summer berry smoothie for hot afternoons. So delicious!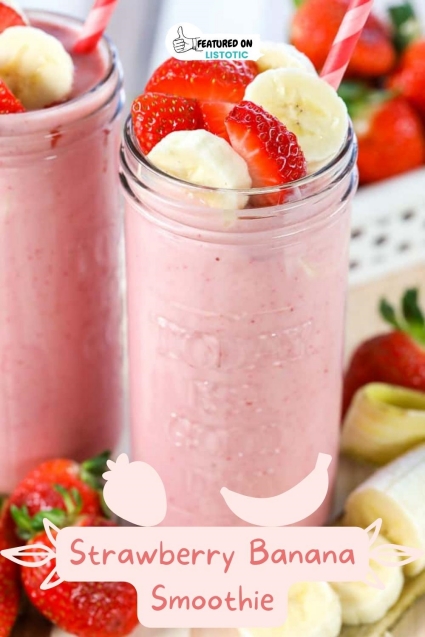 3. Mango Summer Smoothies
Mangos make the perfect summer fruit smoothies. Additionally, this mango smoothie recipe from Downshiftology is simple, healthy, and oh so delicious! The perfect summer treat for the whole family.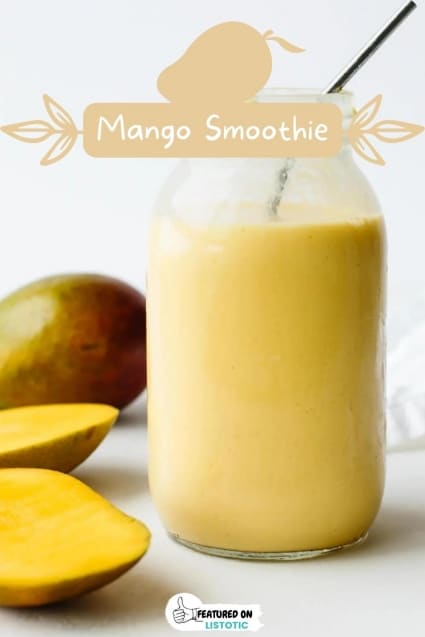 4. Spinach Fruit Smoothie
This delicious spinach fruit smoothie from Food Apparel is full of healthy vitamins and boosters that will have you feeling great. Additionally, this smoothie is good for you without sacrificing taste!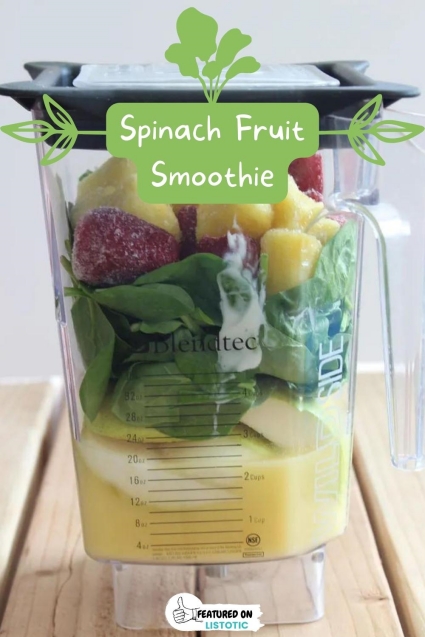 5. Peach Yogurt Summer Smoothies
It's no wonder why peaches are a staple summer fruit; they're delicious, and furthermore make great summer fruit smoothies! This peach smoothie recipe from Taste of Home is super easy to make with simple ingredients and is so delicious.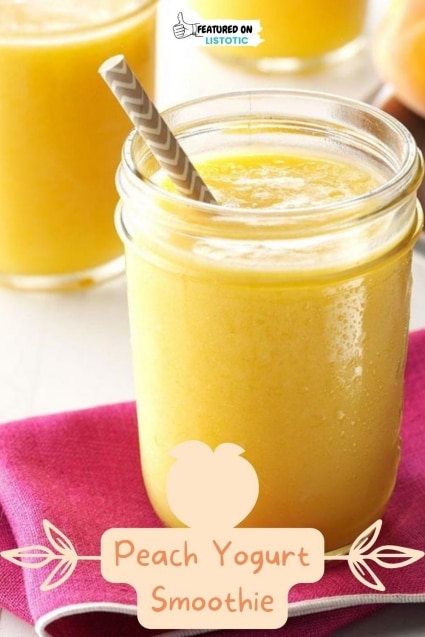 6. Blueberry Smoothie
Blueberries make the best summer berry smoothie! This blueberry smoothie recipe from Spend with Pennies makes the perfect summer treat for any occasion. So delicious!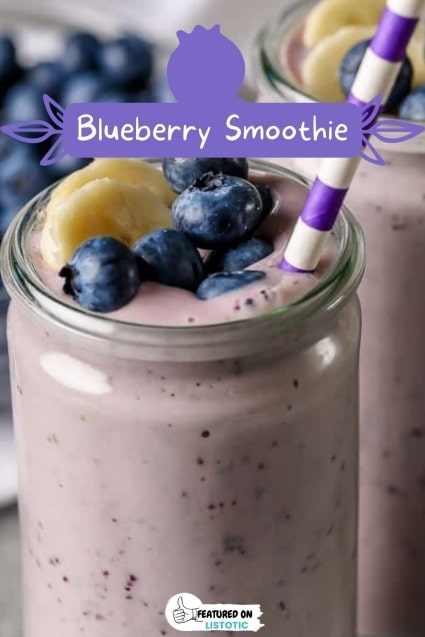 7. Pineapple Summer Smoothies
This healthy pineapple smoothie from JoyFoodSunshine will have you feeling like you're soaking up the sun on the beach, even if you're just out in the backyard, haha! But hey, who needs sand when you've got a yummy smoothie that can be made at home in less than 5 minutes!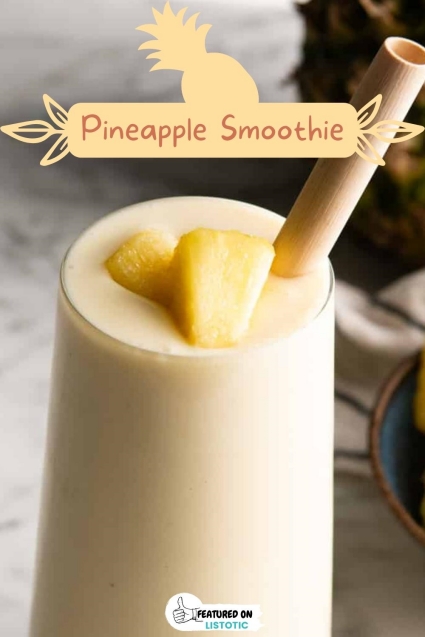 8. Orange Smoothie
The perfect healthy Orange Julius copycat recipe! This orange smoothie recipe from Gimme Some Oven tastes just like the famous Orange Julius and is oh so delicious. The perfect summer treat on a hot day!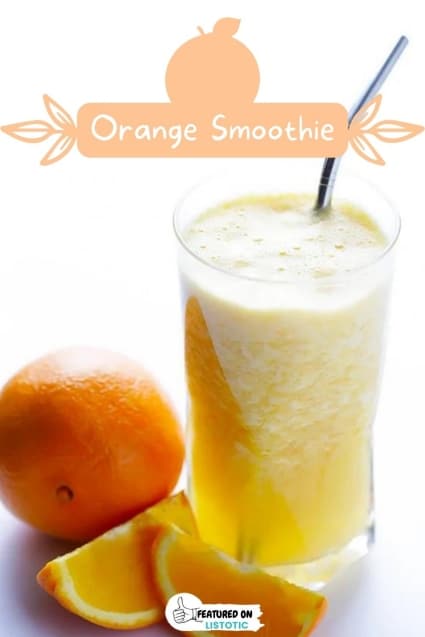 9. Green Smoothie
This green smoothie recipe from Amy in the Kitchen is packed full of vitamins, boosters, and all that good stuff that will have you feeling and looking great this summer! Add it to your morning routine for a great tasting healthy boost to start your day.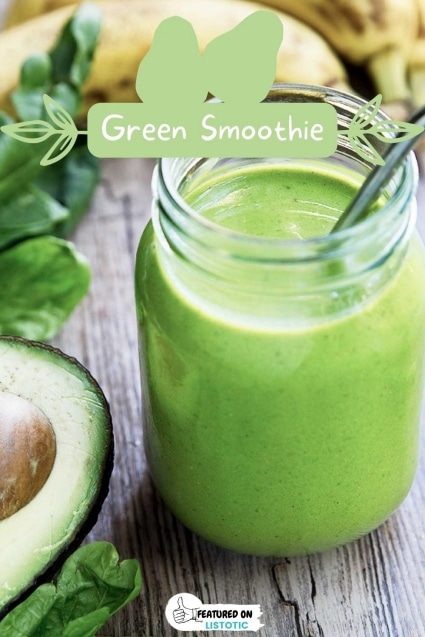 10. Banana Raspberry Summer Smoothies
The most delicious creamy summer berry smoothie recipe you will ever try! This banana raspberry smoothie recipe from Live Well Bake Often is so yummy and easy to make! Additionally, you only need a handful of ingredients to make this recipe.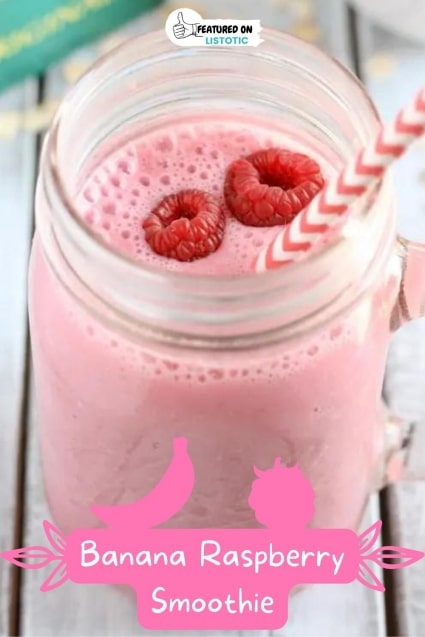 11. Apple Banana Smoothie
This apple banana smoothie from Caroline's Cooking is inspired by the taste of apple pie! It's perfect to sip on warm summer evenings. So yummy!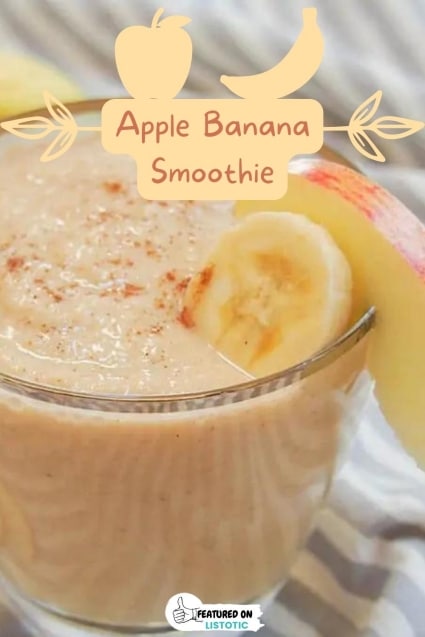 12. Blackberry Smoothie
This blackberry smoothie recipe from Eating Bird Food combines blackberries, bananas, and a few other ingredients in order to create a delicious summer berry smoothie; so tasty!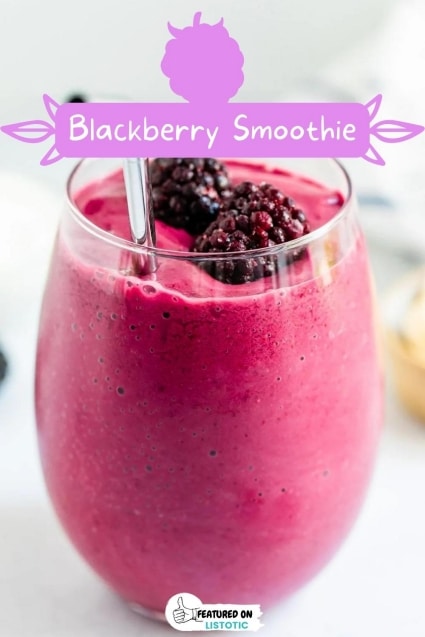 13. Apricot Strawberry Smoothie
Apricots make great smoothies! This apricot strawberry smoothie from Natasha's Kitchen is made with a handful of ingredients and is so unbelievably yummy.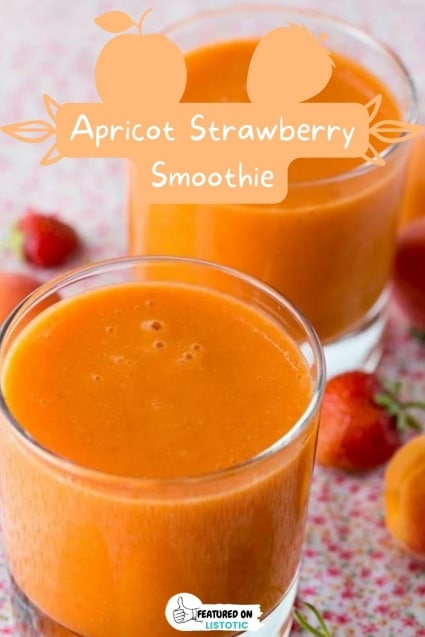 14. Banana Cinnamon Smoothie
This banana cinnamon smoothie from The Six Figure Dish has such a comforting taste and makes the perfect breakfast companion. Additionally, it makes a great energy booster or post-workout drink!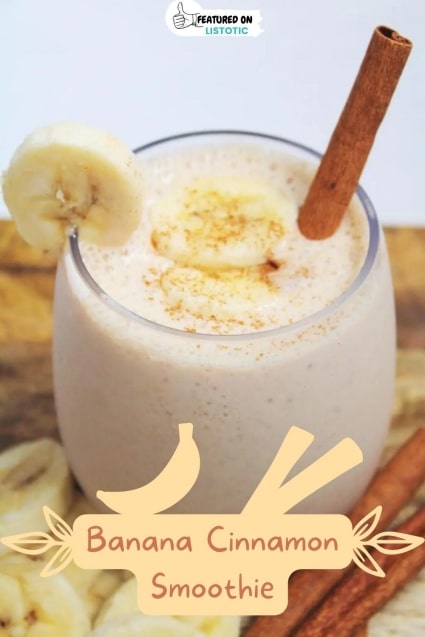 15. Coconut Summer Smoothies
This coconut smoothie from The Seasoned Mom will have you feeling like you're on vacation somewhere nice. Additionally, this recipe has just three ingredients!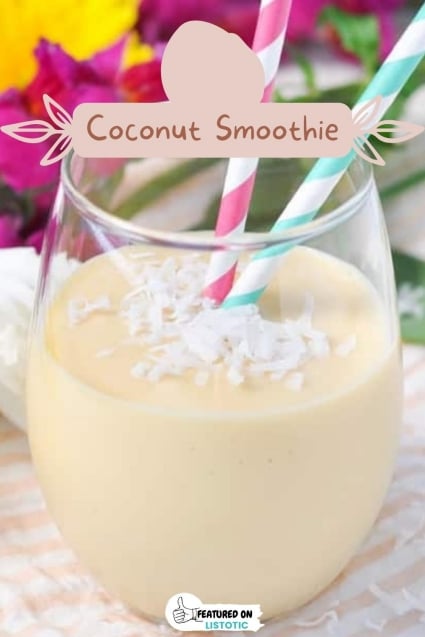 In case you're looking for more smoothie ideas, so feel free to check out our posts on smoothie tips and tricks as well as these keto smoothie recipes!