Last Updated on December 26, 2020
This post contains affiliate links. Please see our Disclaimer Policy.
11. Upbeat Music
The music you listen to can really set your mood, either robbing you of energy or giving you that little extra boost. If you listen to music with a fast beat, you will unconsciously find yourself moving a bit quicker, which ultimately means burning more calories. Sometimes an upbeat song can feel like it gives you as much energy as a cup of coffee, so be careful with your music choices, especially if you want to get more done!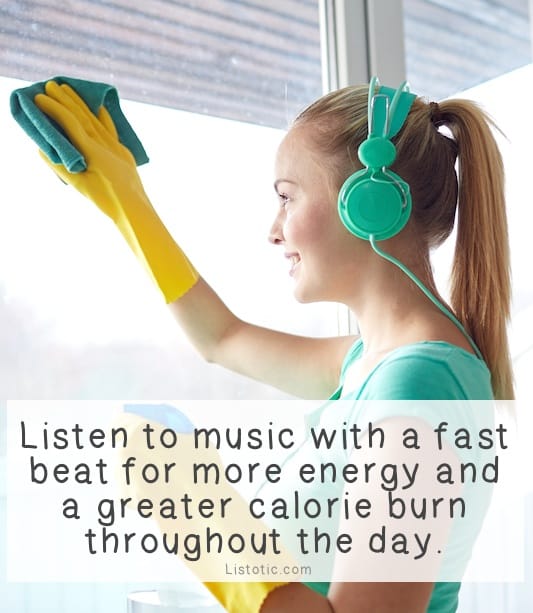 View the entire list of Sneaky Ways To Burn More Calories Every Day.
---