Last Updated on September 6, 2022
Skin Care 101 – Steps for Beautiful Skin
Let's talk more than makeup! Let's talk SKIN CARE 101! The key to a smooth makeup application is having a smooth canvas. We all need to treat and take care of our skin. Your skin is your largest organ, yet so many women neglect it. Take care of it now, because it will pay off for years to come. In my opinion, every beauty routine starts and ends with good skin care. First, let's start with a question. Do you know your skin type?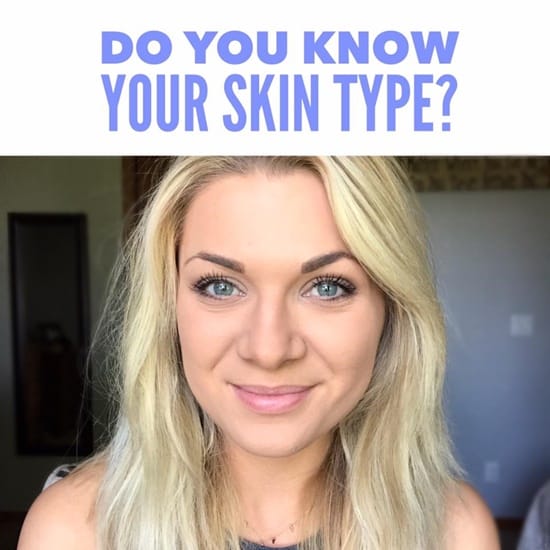 This page contains affiliate links to products for your convenience. If you purchase via these links, I may earn a small commission at no additional cost to you. Thanks for supporting Listotic.
Knowing your skin type will help you find the perfect combination of skincare and makeup products that are going to make your skin look great — it's just part of skin care 101.
Not sure what your skin type may be? Take this quiz to find out your skin type (scroll to the bottom of the page for the quiz). This is a great starting point when it comes to choosing the correct products for your skin.
Products for the Perfect Skin Care Regimen
I personally love and swear by a brand called Younique. Once I tried these products, I was sold and began sharing my love for them. For me, nothing has come close in comparison. For that reason, I have included a few of my Younique favorites below. If you already have your favorite brands here is what you'll need to look for…..
Makeup Remover
Cleanser
Toner
Moisturizer
Face Mask and/or Face Oil
Dense & thick night cream ( No matter your age! The earlier you start taking care of your skin, the better in my opinion!)
My personal favorites include…..
Shine Cleansing Cloths
If you do not take off your makeup each and every night, you need to start! If you sleep in your makeup, it ages your skin tremendously! YIKES! Invest in a quality makeup remover that not only takes off your makeup but reintroduces vitamins and nourishes your skin. I call this my skincare in a cloth! I always have an extra pack laying around because I hate to run out. (Great for all skin types.)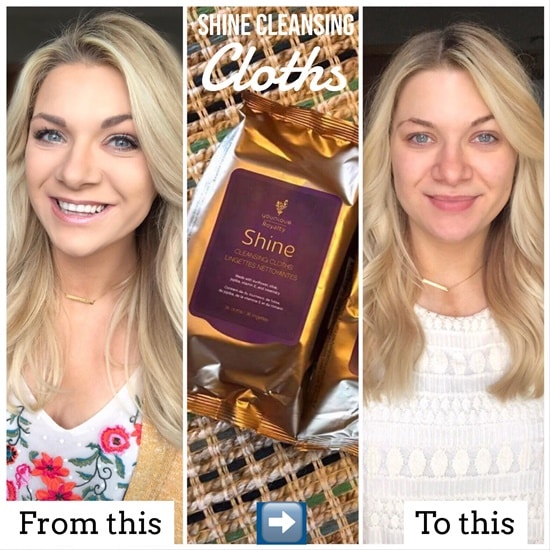 Time Correcting Night Cream
This is a velvety, dense cream that helps improves the sign of fine lines and wrinkles. Therefore, I use this product each and every night before going to bed. It sits in my nightstand so it is always within reach, and I don't have an excuse to not apply it!

Uplift Beauty Serum
I pair this every night with my Time Correcting Night Cream. Those two products are the holy grail for me when it comes to my nighttime skincare routine.
Bamboo Charcoal Detoxifying Mask
This face mask absorbs toxins, impurities and harmful substances, leaving your skin glowing and radiant. It left my skin baby soft instantly after the first use. Clearly, this is my #1 must-have when it comes to a skincare mask! This is the kind of coal I would want in my stocking this year! Pair it with a glass of wine (or flavored water in my case) then relax in a nice warm bath! (This is the best for combination skin, but is suited for all skin types.)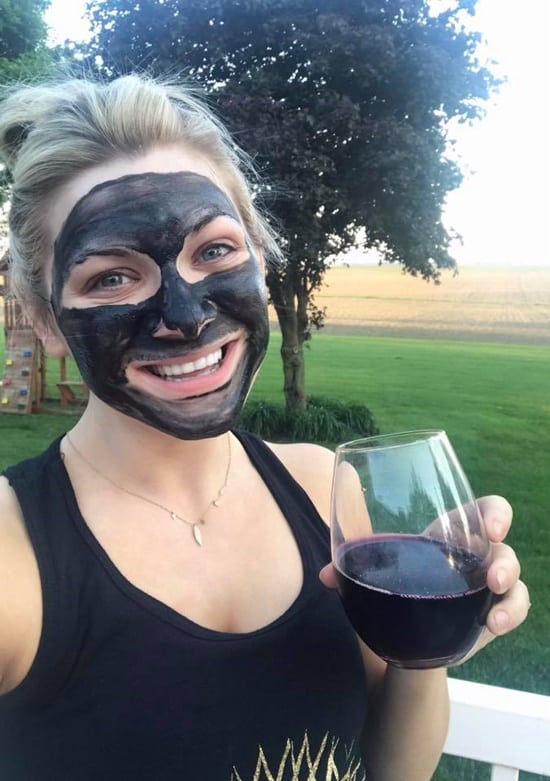 Exfoliating Mask
An exfoliating mask is great for dry winter skin. It removes dirt, oil and reduces the appearance of pores and leaves your skin healthy and fresh. Another awesome gift! My skin is much softer after I use this mask. (An exfoliating mask is best suited for dry skin.)
Renewing Day Cream w/SPF 20
Day Cream hydrates and nourishes the skin- perfect for winter! It is great for oily to combination skin. Additionally, there is a Hydrating Day Cream, also with SPF20 which is a great option for dry skin. Consequently, a daily moisturizer with SPF protection is important for fending off those wrinkles.
Rose Water Toning Spritz
Helps soften, hydrate and reduce the appearance of redness, and leaves your skin calmed, soothed and smelling like roses. (This product is great for all skin types.)
If you are interested in trying out any of the products above, shop here, then click on skin care.
TIP: I found this article to be a real eye-opener. I learned about how our skin ages through every decade of our lives and why it is important to take care of it. In short, this is a must-read for every age.
Confused by what you need for great skin and the order of application? Here's a handy skin care product guide: