Cheap homemade Lysol wipes are easy!
Wondering how to make homemade disinfectant wipes at home? Homemade DIY Lysol wipes don't have to be hard. Here we will show you an easy way to turn baby wipes into disinfecting wipes.
Homemade disinfecting wipes is a simple cheap way to make kitchen wipes at home!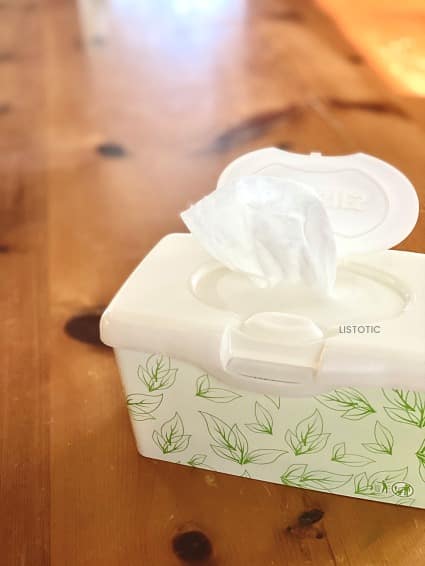 I've been struggling to find Lysol wipes and Clorox wipes at my local supermarket. I've been using online order and store pick-up options at a few different supermarkets in my area and I've struggled greatly to find some decent kitchen wipes. My solution is to make my own using the easiest way possible…So, I decided to turn baby wipes into homemade Lysol wipes.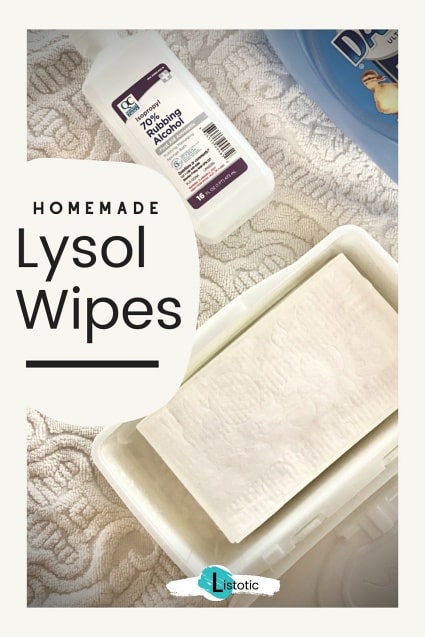 Why can't I find Clorox and Lysol wipes at the store?
So, why can't anyone find Clorox and Lysol wipes right now? I could give a couple of educated guesses but I did a little research to find out why can't I find any Clorox wipes. Here is an article published by CBS8.com that helps gives a little story behind the supply shortage at the local supercenters, grocery stores, and convenience markets.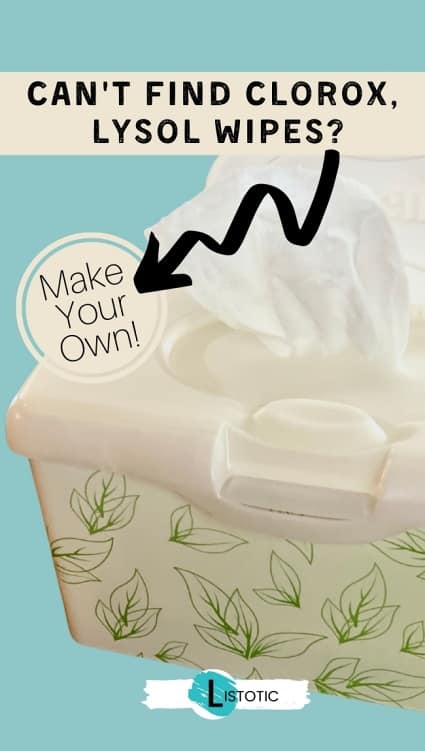 Consequently, you CAN actually purchase disinfecting wipes online but unfortunately, prices for Clorox Wipes are on Amazon are completely ridiculous at over 5x as much as the normal price. It's way less expensive to pick up the materials you need to make your own DIY disinfecting wipes.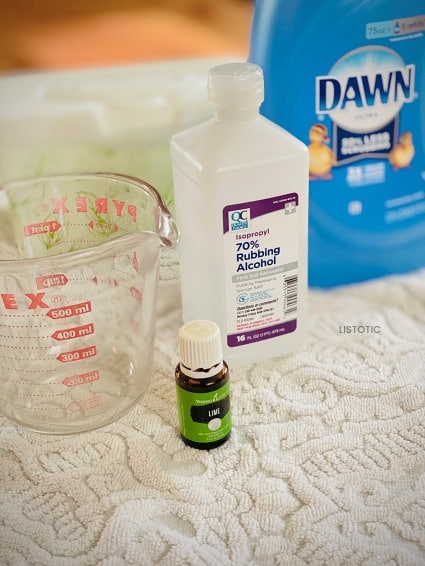 Next, I'll show how to DIY Lysol wipes on a budget. Just follow these easy steps
Materials for Homemade Lysol Wipes
Inexpensive Baby Wipes (I like to get the boxed baby wipes)
1 cup Rubbing alcohol
¼ tsp Dawn Dish Soap
Optional Essential oil
Warm water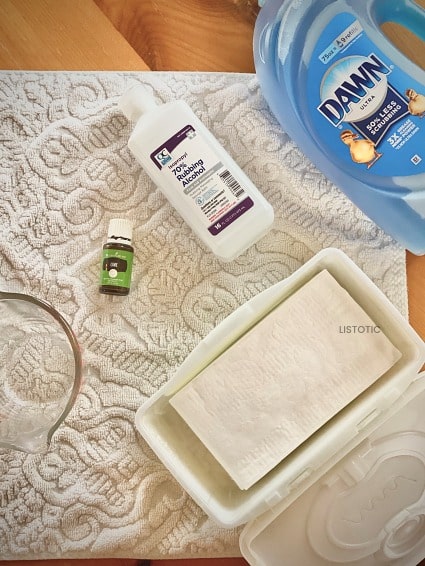 Instructions
First, Open the package of wipes
Second, place 1 cup of alcohol in a measuring cup3. Third, add the dawn dish soap and some warm water to dissolve the soap into the alcohol.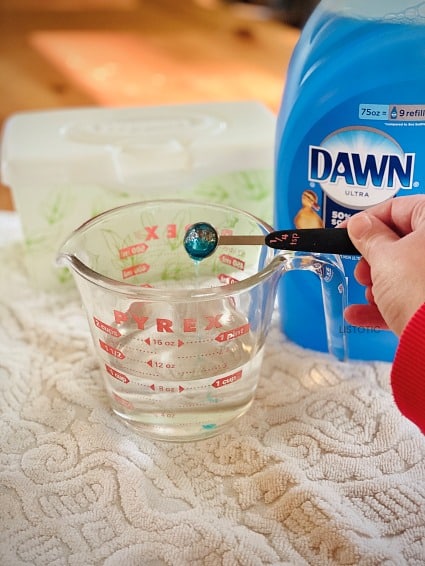 4. Next is Optional… you can add essential oil to the solution. Use as many drops needed to get your desired aroma. But see my notes below about carefully choosing your essential oils!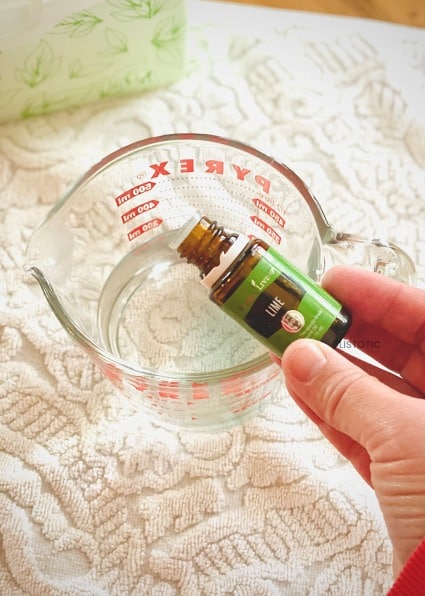 5. Stir the solution to your homemade Lysol wipes gently, so you don't make the soap bubble much.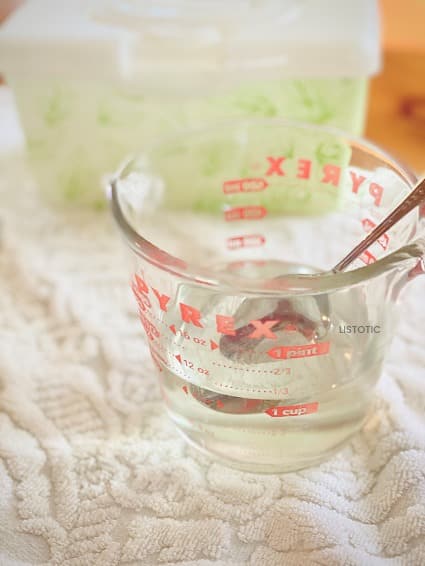 6. Pour half of the solution over the wipes, then flip the entire stack of wipes over within the container to pour the remaining solution. This will help ensure that the entire stack gets saturated with the solution of alcohol and soap.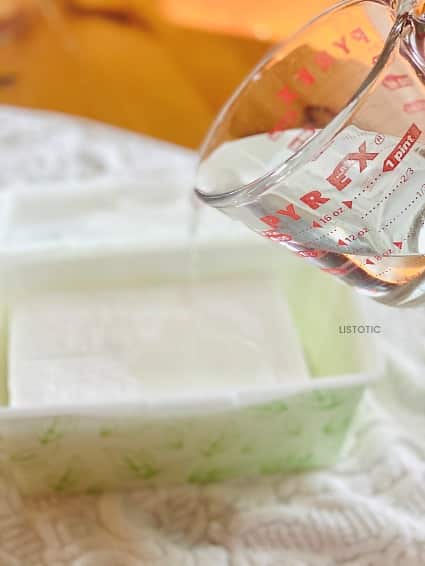 7. Label your homemade disinfectant wipes so there is no confusion on what type of surfaces they are to be used for! Make sure you let anyone else in the household know that you turned baby wipes into disinfecting wipes on purpose!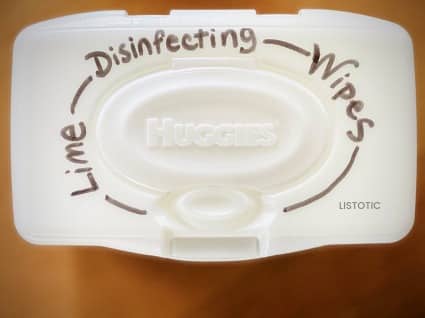 Notes
I used Lime essential oil but I would recommend using something different like Lemon or thieves essential oil in your homemade Lysol wipes. The Lime essential oil mixed with the rubbing alcohol smelled like Tequila to me (and for anyone who has spent some time partying in college you may or may not like the memories that smell delivers.) However, the smell is growing on me and for some strange reason, I've been craving margaritas lately.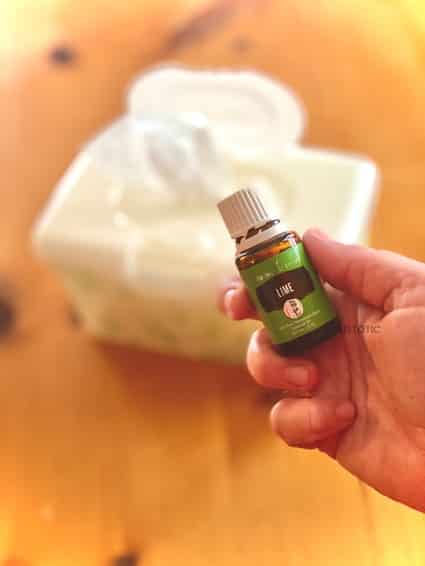 Save yourself some money with this DIY Lysol wipes recipe, plus save this idea on Pinterest for when you might run out.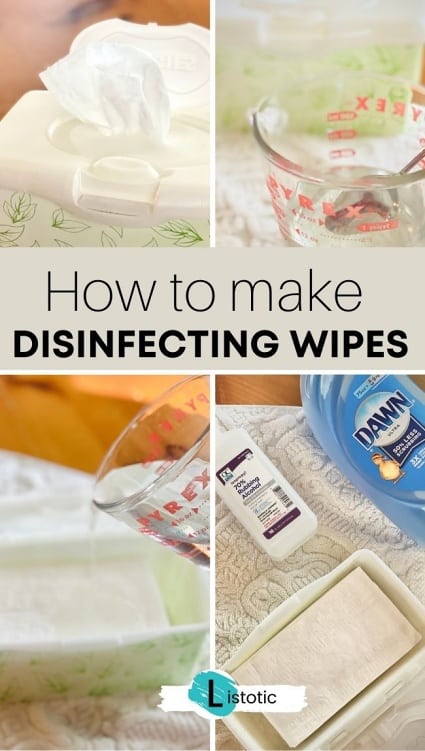 If you like making homemade Lysol Wipes then you might also like the homemade hand sanitizer recipe idea on Listotic.