Last Updated on November 9, 2021
Looking for a gift for a 13-year-old boy? You came to the right place.
Gifts for 13-year-old boys are difficult to find – that's not a secret. When they're in their early teens, they might still enjoy toys as gifts. But, by when they get to be older teens, they're more interested in tech, fashion, and music. This makes 13-year-old's so hard to buy for! So, what kind of birthday gifts for 13-year-old boys are out there? To help out, Listotic has created a guide to 13-year-old gift ideas for boys. This list has all the cool gifts for teenagers that they'll love. We knew you would need this shopping list for Christmas and birthday gifts for 13-year-old boys. How did we know? Because we needed it ourselves! This list is dedicated to the Moms, Aunts, and Grandmas who have boys growing up too fast just like us!
This post contains affiliate links. Please see our Disclaimer Policy.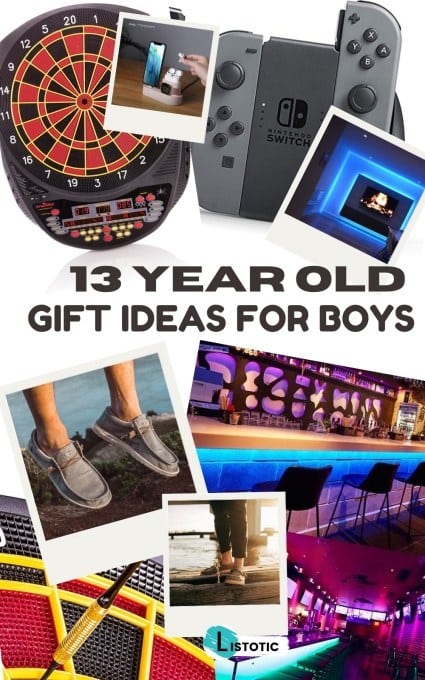 1. Nintendo Switch Gift Idea for 13-year-old Boys
Firstly, let's get the gaming gift on the list of 13-year-old boy Christmas Gifts. If you're like me you've had a lot of the other gaming consoles but the Nintendo Switch is a new favorite. It is so versatile! It can be played on the TV when docked, or you can slide the controller onto the device. I love it because it's so portable!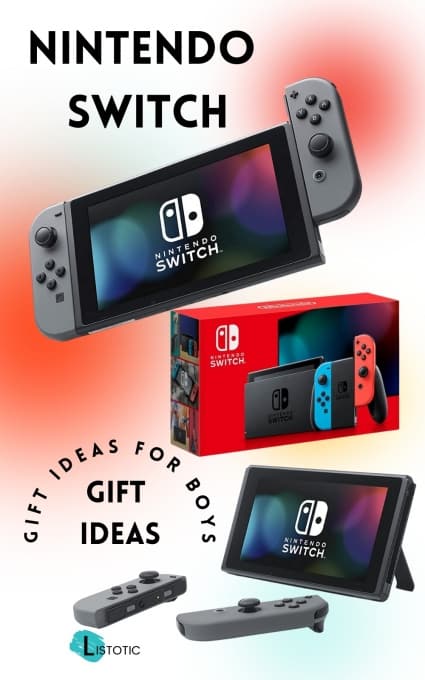 Next to make the list are Shoes. I know that isn't something you've thought of giving as a gift before. But I'm here to tell you Hey Dude Shoes are the shoe of the year! Not only are they are flexible, lightweight, but they can be casual or dressy depending on the occasion. Hey Dude Shoes are great everyday shoes and are machine washable. They are perfect for slipping on and getting out the door when they're in a hurry. Don't count shoes off your list of 13-year-old gift ideas for boys!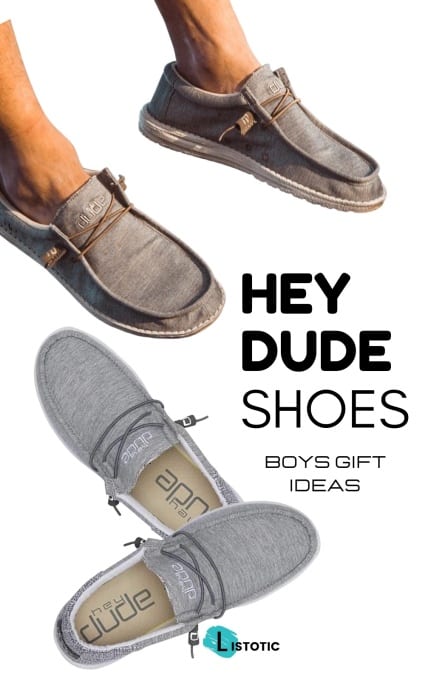 With this "bright" gift idea he can decorate his room with this 16 foot LED Rope Light. How cool is that? The best part is he can customize any color combination he prefers with the remote control. It's easy to install thanks to the self-adhesive tape and be cut to the appropriate length.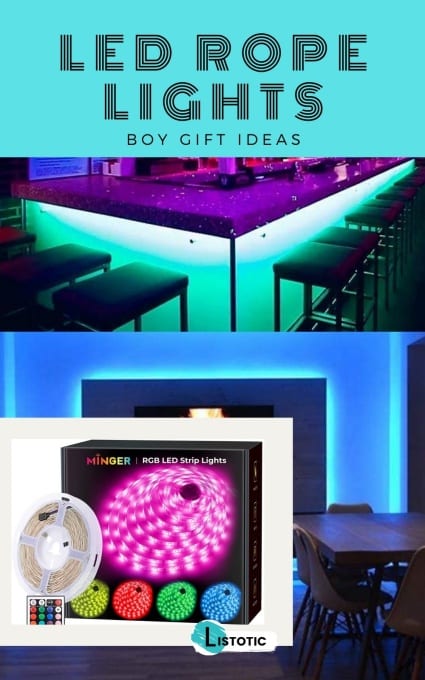 When he has all the gear, he needs the perfect organizer to help keep them charged and ready. These make the best birthday gift for 13-year-old. Because what teenager doesn't like to have a fully charged battery! We love this charging station because it is simple and easy to use!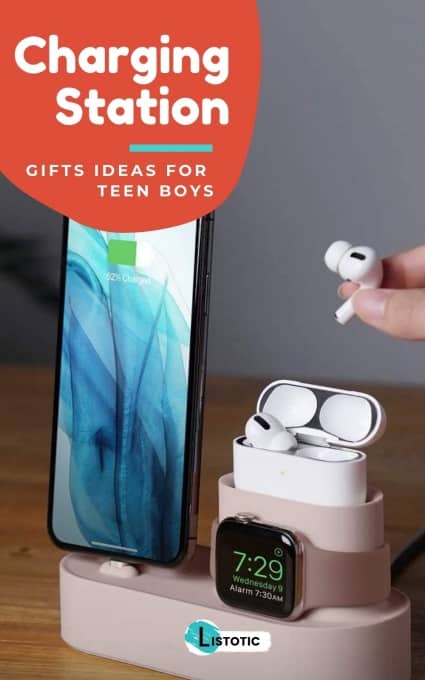 Who doesn't love a good dartboard game? With 27 interactive games and up to 8 players, your teen can play with his friends. This is a great boredom buster gift and will keep him entertained with his friends for hours.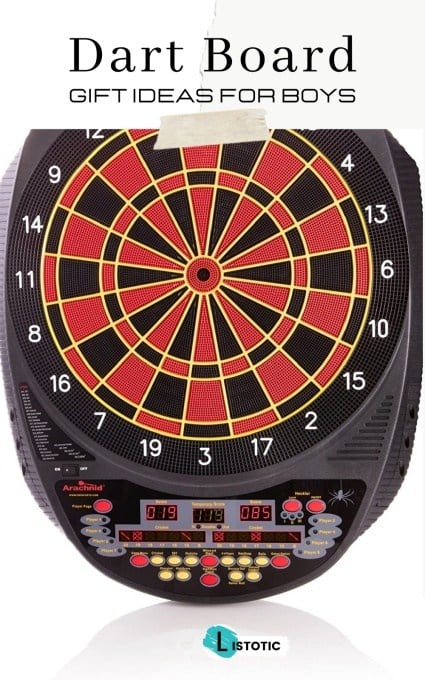 6. Light Up Basketball gift for any 13-year-old boy or girl
This light-up basketball hoop and basketball make for the perfect opportunity to play into the night. Choose from multiple colors and play when the sun goes down. This is a great gift for 13-year-old boys who love basketball. This light-up basketball and hoop lighting kit make playing at night fun and easy for everyone. This gift idea is perfect for teen boys and girls!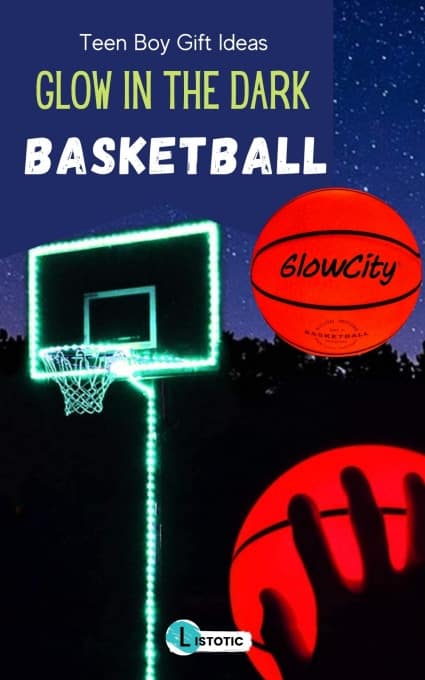 The Alexa Echo Dot is the perfect 13-year-old boy Christmas gift. The Alexa Echo Dot is the most popular Amazon device for a reason. It's compact and has all the capabilities of Alexa (voice control, music, news, weather updates, and more). They'll also love that it has a decent speaker. Parents will love that it works well as an alarm clock!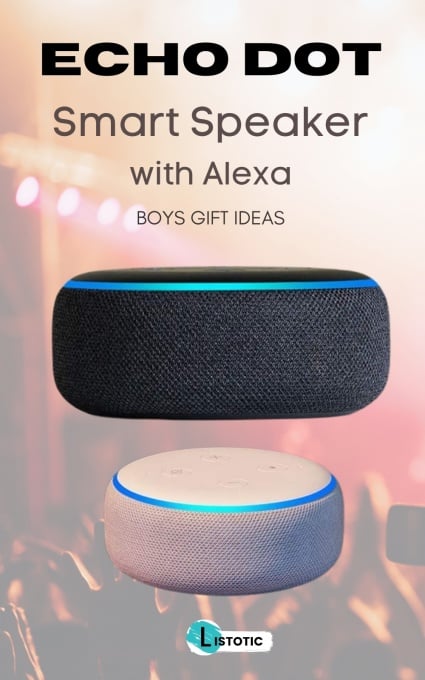 The Big Joe Bean Bag Chair looks like a real chair. The beans in the chair move with your body for adjustable comfort in multiple sitting positions. Its unique shape makes this lounger ideal for any room of your home. All your 13-year-old boy has to do is sit back and relax playing their favorite game or watching TV.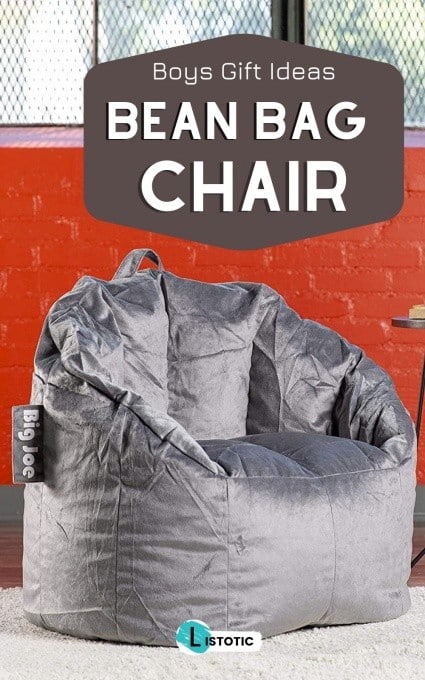 This sampler fragrance set is a great way to introduce that teen boy to some "smell good" as my husband likes to call it! No need to splurge on a designer cologne, either. This comes with 11 best-selling scents that he can toss in his gym bag, locker, backpack, and wherever else for a quick spritz on the go! If you think they are ready cologne might just be the birthday gift for 13-year-old boys you are looking for. If you don't think they want to make a decision Calvin Kline is a popular choice.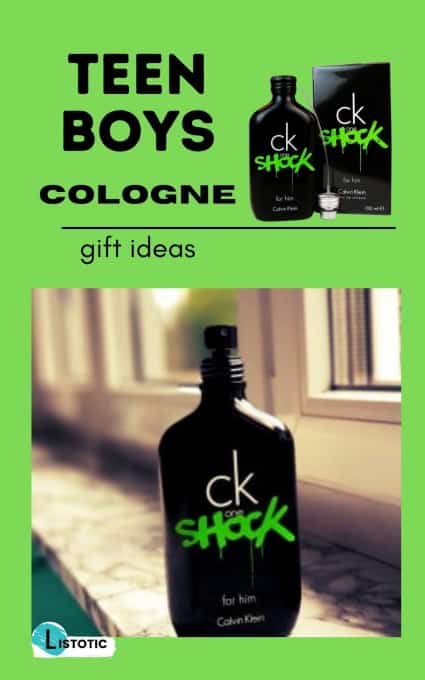 Finally, on the list is the Pop-A-Shot. It's the ultimate basketball arcade game inside your home or garage! Whether your teen is into sports or just loves a good game, this at-home basketball arcade setup is a boy's Christmas gift that'll definitely get used a lot. It comes with two hoops, four mini basketballs, and 10 different game settings. So, everything he'll need for some friendly competition.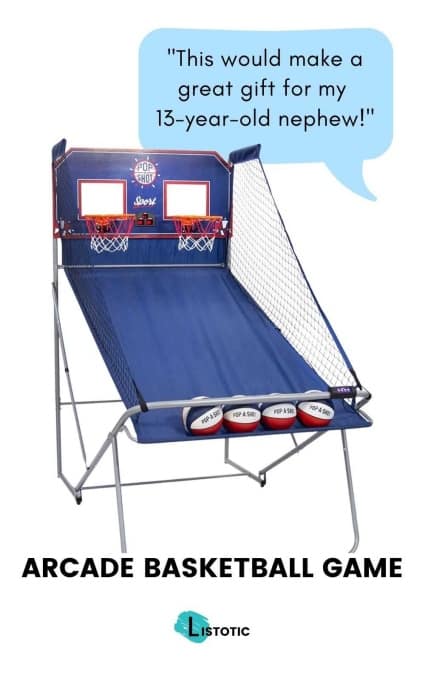 So, what do you think? Hope you found some great 13-year-old gift ideas for boys because I certainly did! You will certainly want to save this pin on Pinterest for the next gift-giving holiday or birthday!