As soon as school is out, summer break is here! More of a relaxed schedule, visiting friends, enjoying more bonfires and smores, and late nights playing outside are what summer is all about right? If you need inspiration for a kid's outdoor play area, look no further! These DIY backyard playground ideas are easy and budget friendly. Check out these insanely genius outdoor play area for kids.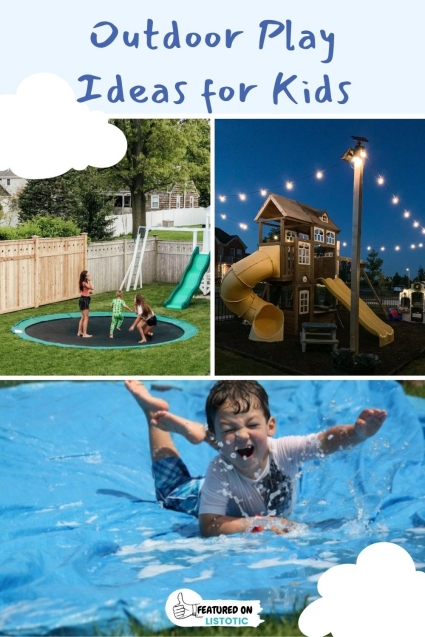 This post contains affiliate links. Please see our Disclaimer Policy.
1. Construction Gravel Site
As you may know, I am a Mom to three boys. They have all loved anything to do with machinery making this gravel construction site outdoor play area for kids an excellent place for them to explore their imagination. This DIY backyard playground idea will be a hit with all the kids!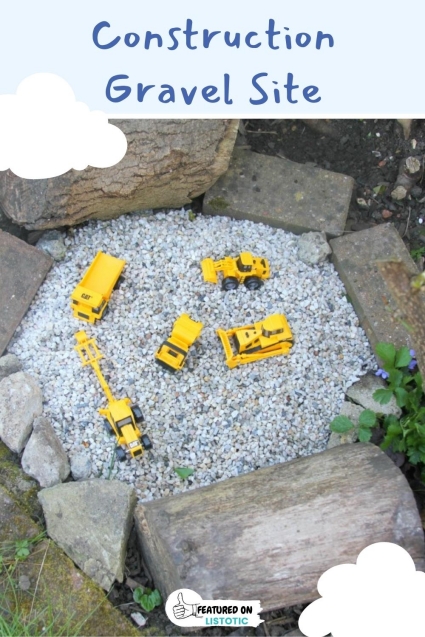 2. DIY Waterslide
What better way to start summer than with an epic waterslide? This outdoor play area idea is easy, inexpensive, and loads of fun! Get wet and wild by breaking out this huge DIY waterslide. It's not only a great way to cool down but the giggles will forever live inside my head! To be specific, you can use any soap, lubricant, or baby oil to make it even more slippery.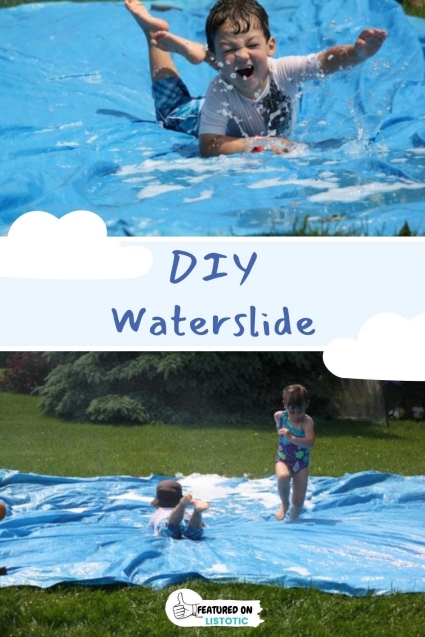 3. DIY Underground Trampoline
There are so many great reasons to bury your trampoline. Your kids can access it by running on and off of it making it great for smaller kiddos to get on. You no longer have to worry about your child falling off and getting injured and it doesn't block the view! Get the instructions over at Nesting with Grace! This DIY backyard playground idea is on my to do list.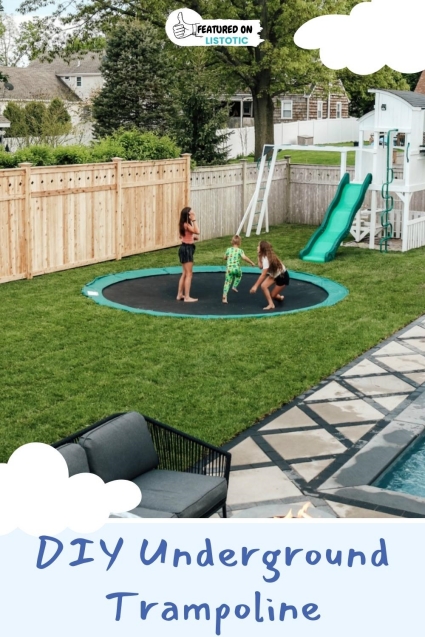 4. Revamp Your Playset
Nesting with Grace has done it again with this inspiring painted playset tutorial! What a great and inexpensive way to bring life to an outdated playset. Therefore, this is a great way to save money and bring new life to your kids' outdoor play area.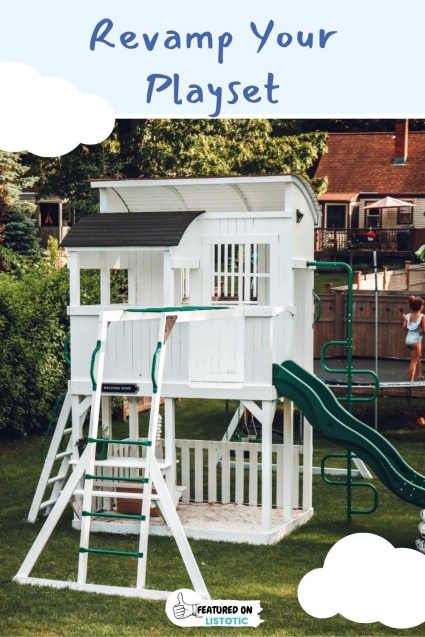 5. Add Solar Lights
Staying outside until past dark is what summer is all about but what if you don't have a nicely lit spot to keep playing? Problem solved with Survival of a Suburban Mom's solar light tutorial! Adding solar lights around any structure such as a playset, kids' outdoor play area or even a fire pit just makes sense!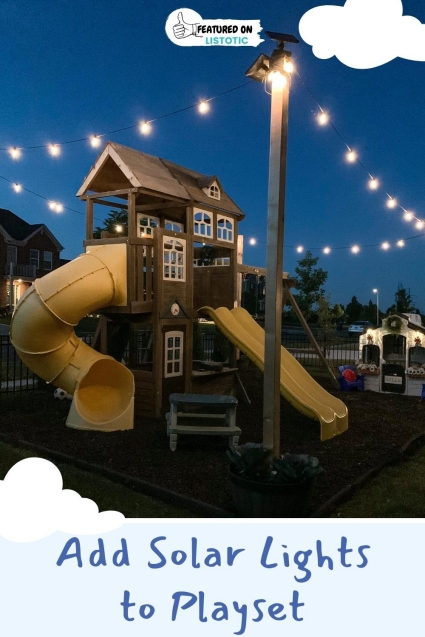 6. Repurposed Sink
Give new life to an old sink by turning it into a DIY water and sand table. First, add a few sand toys and water toys. Next, your kiddo will spend endless amounts of hours playing and enjoying being outside. Consequently, this is such a fun outdoor play area for kids.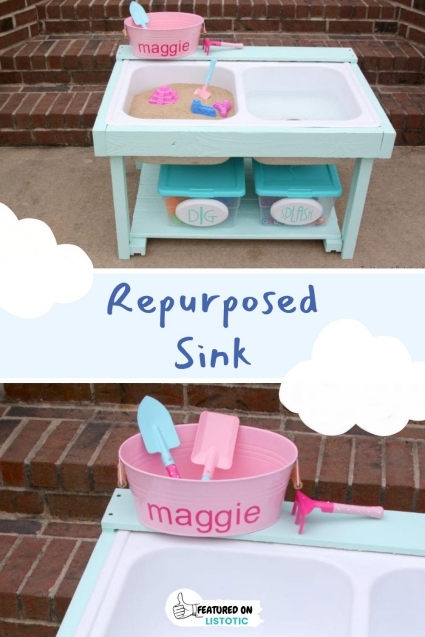 7. Outdoor Chalkboard
First, talk about a fun spot for the kiddos to create! Above all, this DIY outdoor chalkboard is a fun creative area to add to your backyard. This DIY backyard playground is simple and easy to create. Your kiddos will spend hours creating fun and inspiring art for display. Lastly, this will surely keep them busy for hours in the summer.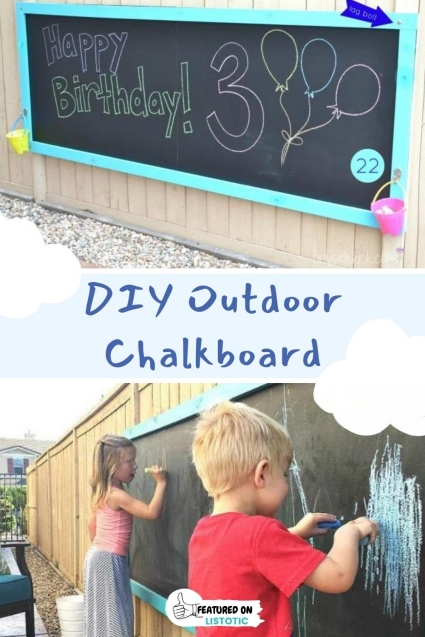 8. Backyard Race Track
Now, this backyard race track will provide hours of fun for your kiddos. However, I have a feeling the entire neighborhood will want to come over to race. Consequently, it's such a clever DIY backyard playground idea everyone will enjoy.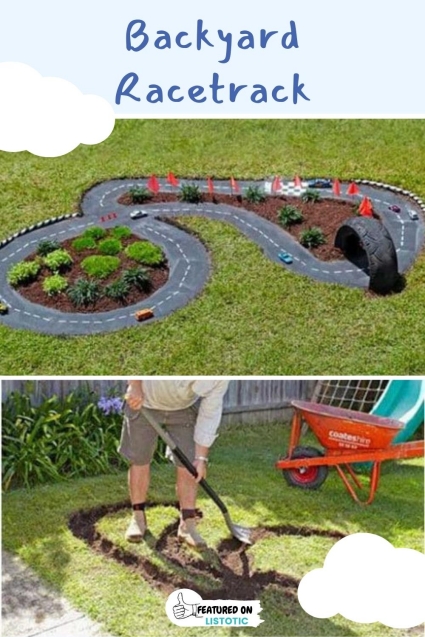 9. Giant Spool Table
First off, this has to be my favorite DIY outdoor play area for kids! Not only is it a great way to repurpose the spool but you can turn it into a science experiment table! Keep the mess outside with this clever DIY spool table. Get the instructions over at tpcraft! Check out this creative kids' outdoor play area.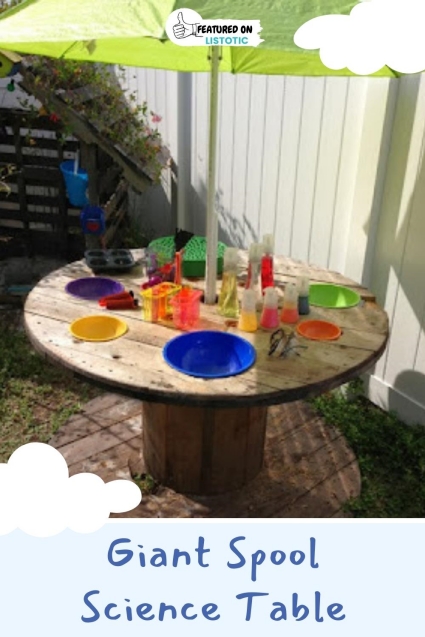 10. Repurposed Boat
How creative and fun is this repurposed boat sandbox!? Nevertheless, you can repurpose a boat that won't float and transform it into a fun place for kids to play. For this reason, I love the idea of turning it into a huge sandbox.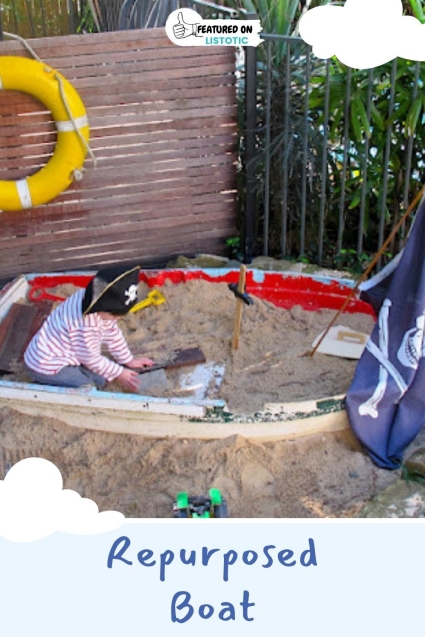 11. DIY Ninja Obstacle Course
First, if your kids are obsessed with that ninja course shows on tv, why not bring it to life at your house? Consequently, this DIY ninja course is a great way to engage your child in problem-solving and improve their speed and agility. Check out the details over at frugal fun for boys!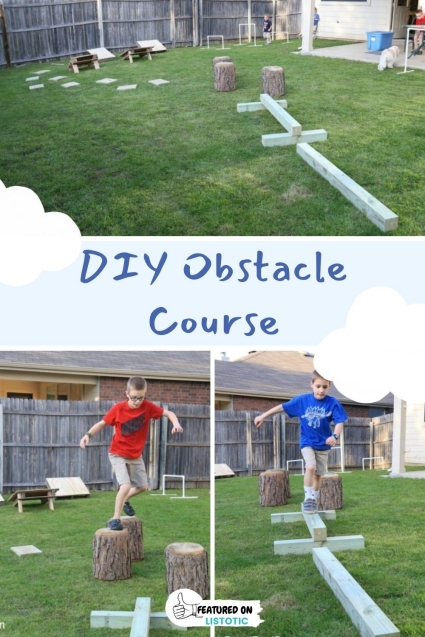 12. Outdoor Zip Line
Similar to the ninja course, this outdoor zip line was on my boy's wish list for months. Now, this is every kid's dream! Likewise, this outdoor DIY zipline is an awesome exhilarating rush to experience.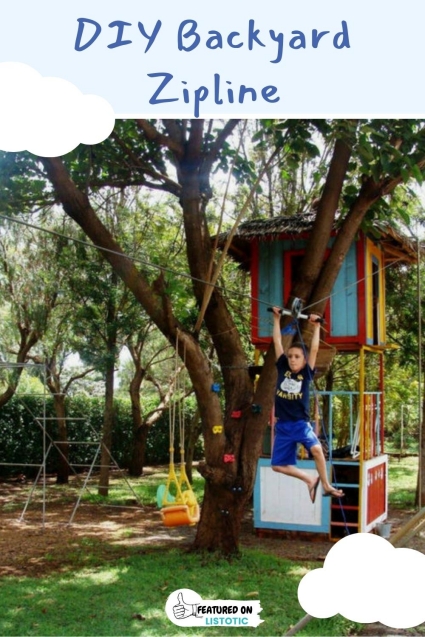 13. Outdoor Climbing Wall
First off, if you have some empty space in your backyard, consider turning it into an outdoor climbing wall for kids! Just be sure to make the landing ground soft by adding sand or a pad. Ultimately, this would be a fun spot to come and burn off some energy! This is a great DIY backyard playground idea.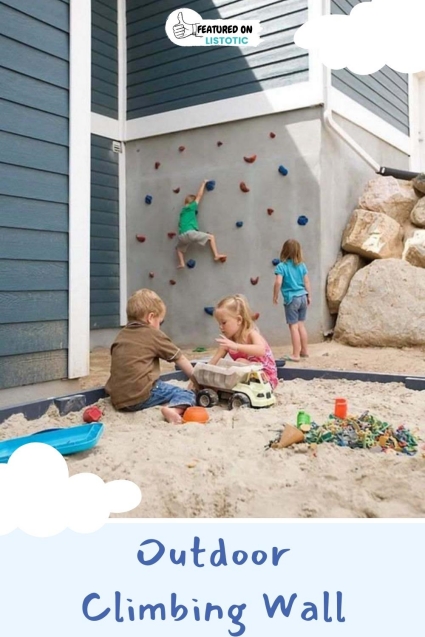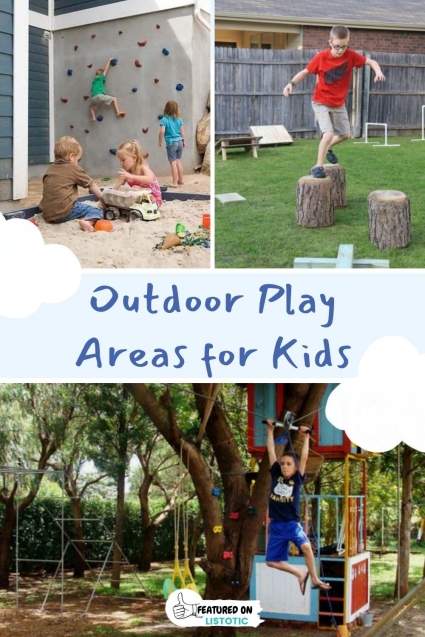 Finally, these fun DIY outdoor play areas will keep your kids busy exploring and playing outside this summer. Looking for fun games to do in your backyard this summer? Discover new and exciting outdoor games everyone will love. Needing a fun outdoor craft? Check out this DIY tie-dye crafts your kids will love to create! Most importantly, adults and kids alike will love all these ideas!