Last Updated on August 14, 2019
Glow sticks are one of those mysterious toys that keep kids (and adults) entertained for hours. Who knew there were so many fun things to do with them; everything from kid's crafts to party decor! You can find them at the Dollar Store or Walmart in the party section for really cheap, too. Wait for them to go on sale, and then stock up. With Halloween coming soon, I've rounded up 20 of my favorite glow stick ideas and crafts that will have you inspired to go out and have some fun in the dark.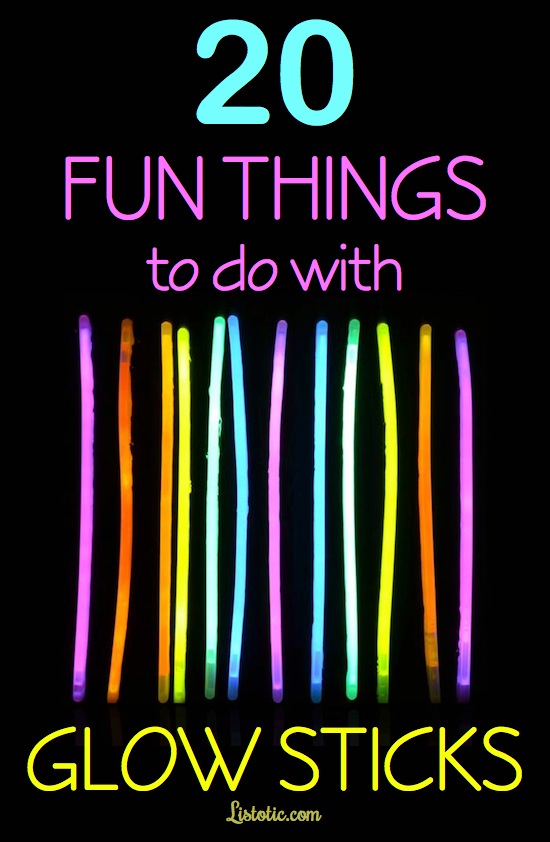 View the entire list of 20 Cool Glow Stick Ideas.
---