Last Updated on June 9, 2020
When life gives you lemons, make lemonade, right? Well when life gives you cinnamon rolls, make cinnamon roll waffles.
When it comes to mornings in our house, I always try to prepare a warm breakfast for the kids before they head off for school. Sometimes if it's a rushed morning they receive a quick bowl of oatmeal or a pack of mini muffins so this waffle iron hack is one of my favorite shortcuts! My kids LOVE cinnamon rolls and on most occasions the time seems to fly by and before I know it they only have a few minutes to down their cinnamon rolls before heading to the bus! Using a Waffle Iron is a fun hack to turn their cinnamon rolls into something they haven't had before and in turn, cut the time down to less than 5 minutes from start to finish!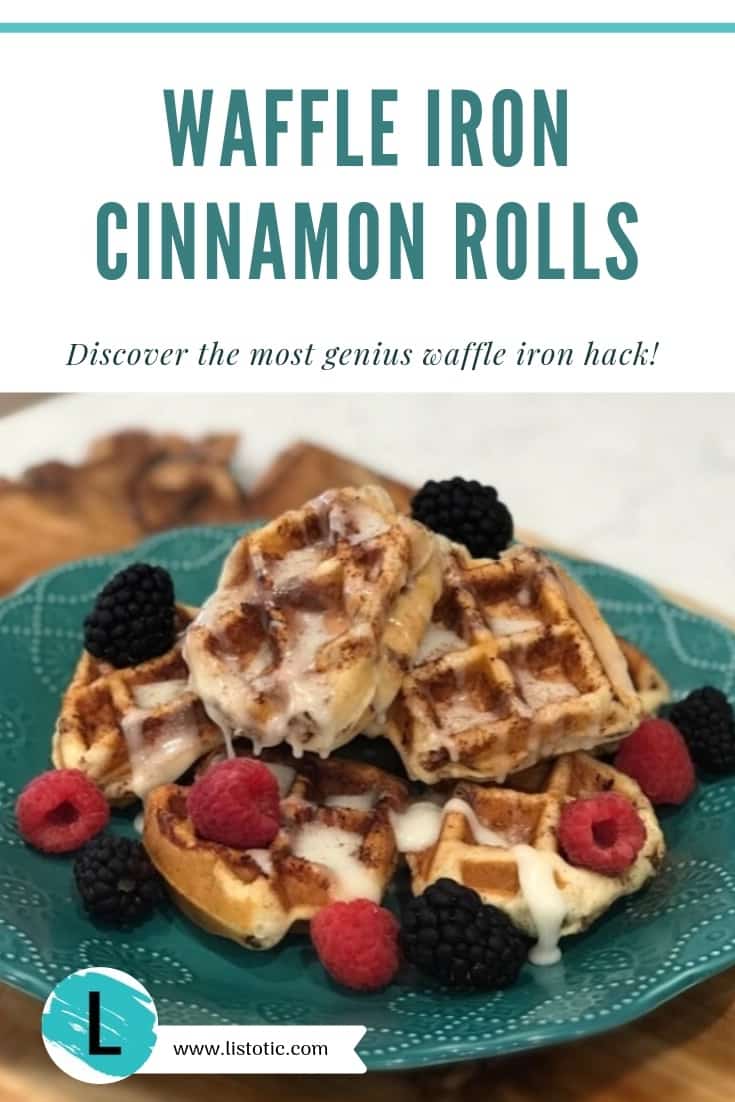 A Time-Saver for the Morning Routine
This cinnamon roll waffle hack is one of the most genius ways to use a waffle iron! These only take a few minutes to cook which allows me to spend more time with the kids instead of being in a hurry and me repeating "Hurry and finish your breakfast!! Hurry, the bus will be here soon! " and rushing them out the door. This waffle iron hack has allowed our mornings to go a lot smoother and they get to enjoy one of their favorites before heading off to school!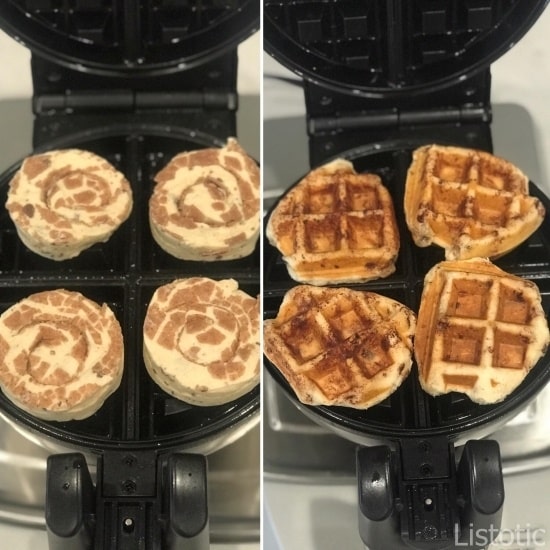 This is my first experience making Cinnamon Roll Waffles. I took regular store-bought cinnamon rolls and just stuck them in my waffle iron. Yep, that's it! And guess what? They turned out amazing! They were still soft and chewy but had a slight crisp on the outside. The best of both worlds!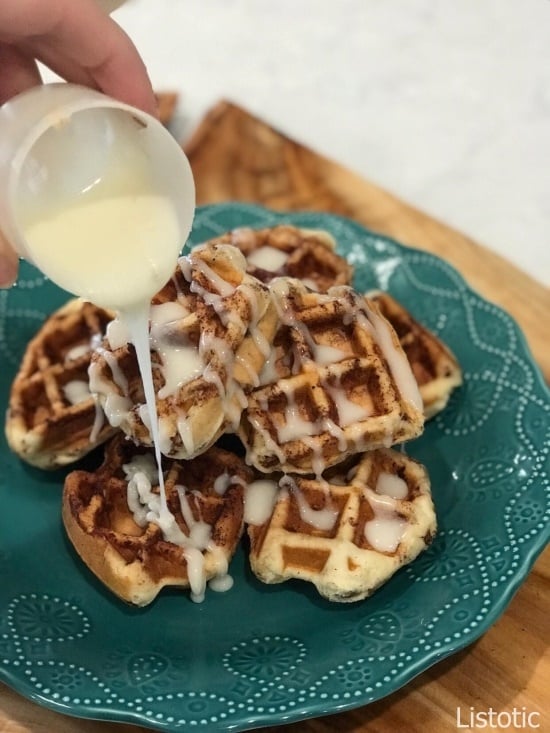 I'm sure they would be even more amazing if you have a homemade recipe as well but for time sake I used the *gasp* store bought kind! I heated up the icing and drizzled it over top . Add some fresh berries and voilà!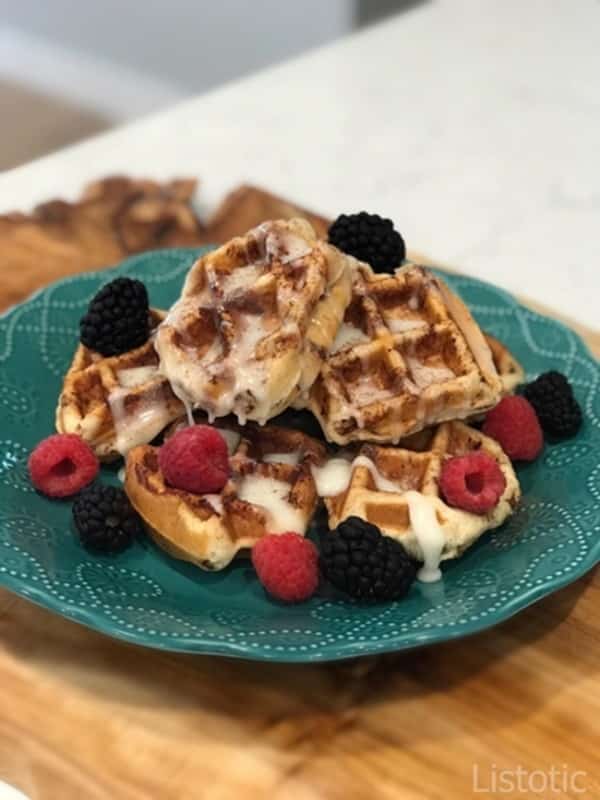 The easiest waffles you will ever make… with a pre-made cinnamon roll dough and melted frosting.
How to Make Cinnamon Roll Waffles
Preheat your waffle iron to medium setting and spray well with nonstick spray.
Place cinnamon rolls on hot waffle iron and cook 3-4 minutes until golden brown and cooked through.
In microwave, heat icing until slightly melted; about 10 seconds.
Top warm waffles with icing and desired fruit. Serve immediately.
Tips
These cook very quickly! Make sure you have a plate and tongs to remove immediately to avoid overcooking.
For larger cinnamon rolls, place one in the center, for smaller cinnamon rolls place in each section and cook to your liking. I used the smaller cinnamon rolls (vs the Grands larger size) in this tutorial.
I used my favorite spatula tongs to transfer them from the waffle iron to the plate.
This post contains affiliate links. Please see our Disclaimer Policy.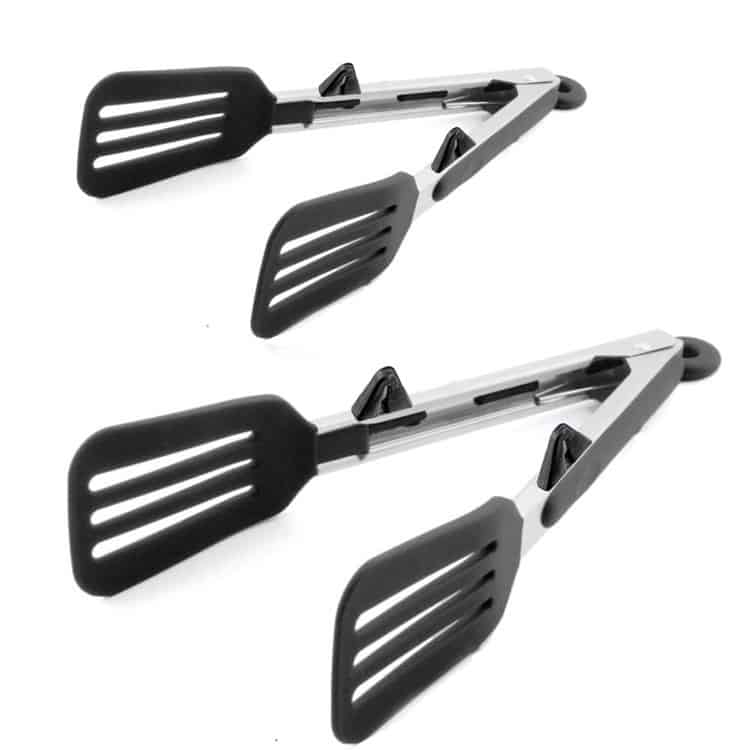 Another great idea is to use Pumpkin Spice Cinnamon Rolls! 'Tis the season for all things Pumpkin Spice including Cinnamon Rolls. You can find them at your local grocer in the refrigerated section.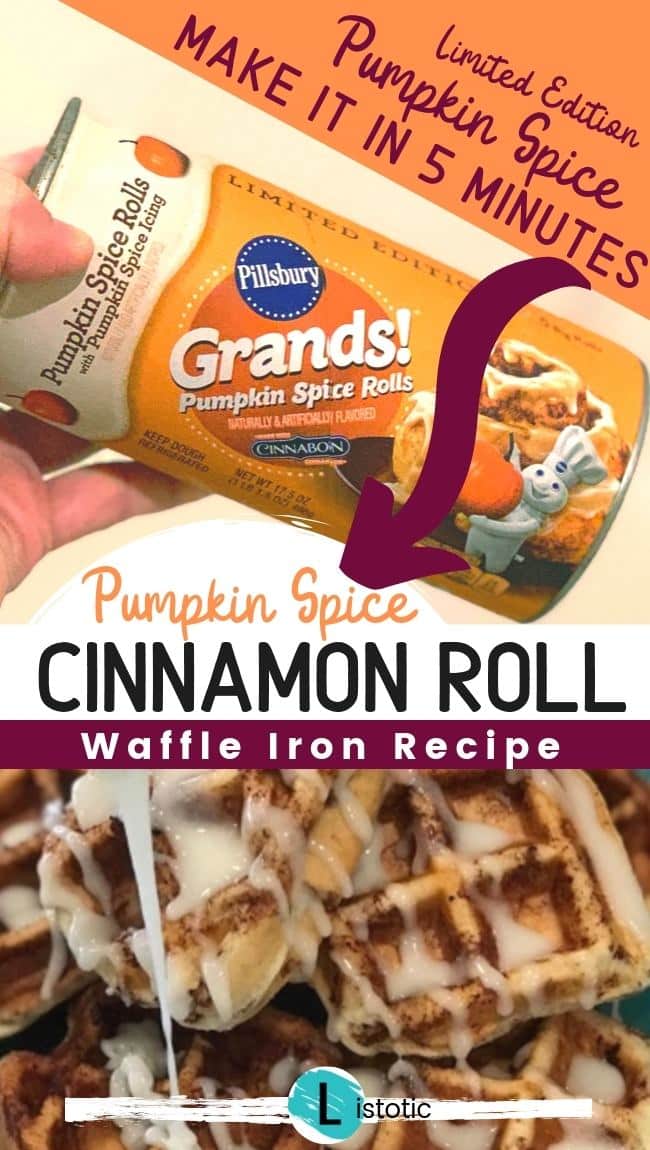 Topping Ideas: Cinnamon Spice, fresh fruit, banana slices, mini chocolate chips, Nutella, whipped cream, strawberry sauce, the possibilities are endless!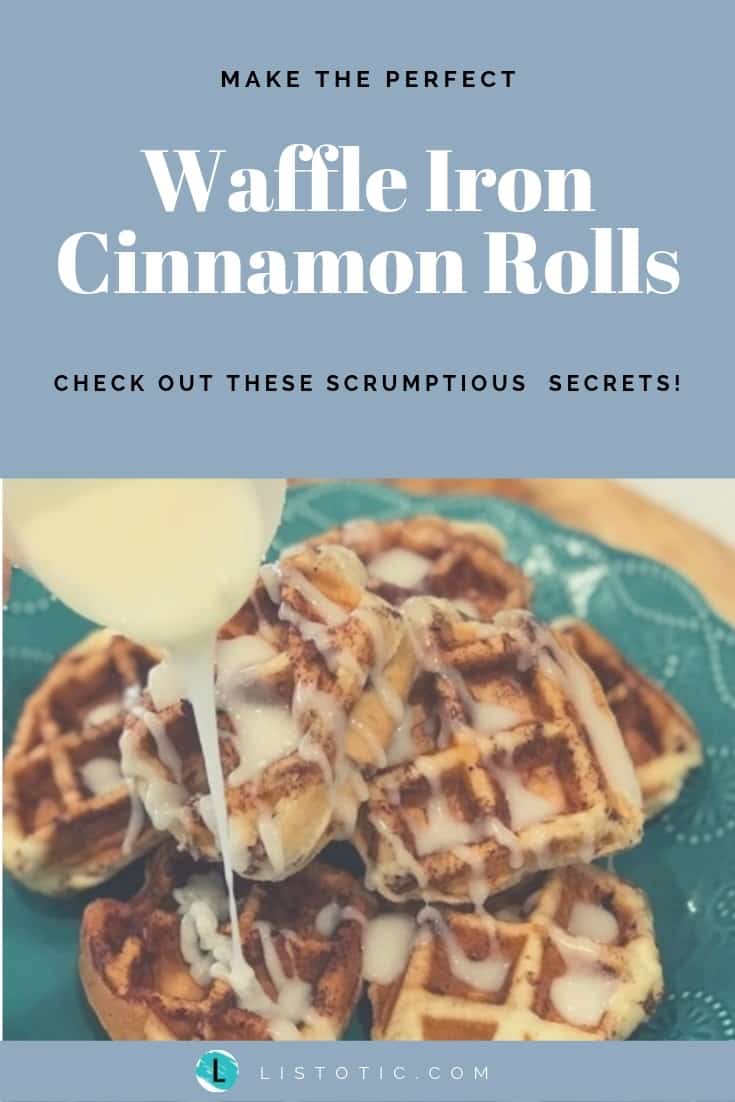 Recommendations
My favorite Waffle Mix – Kodiak Flapjack and Waffle mix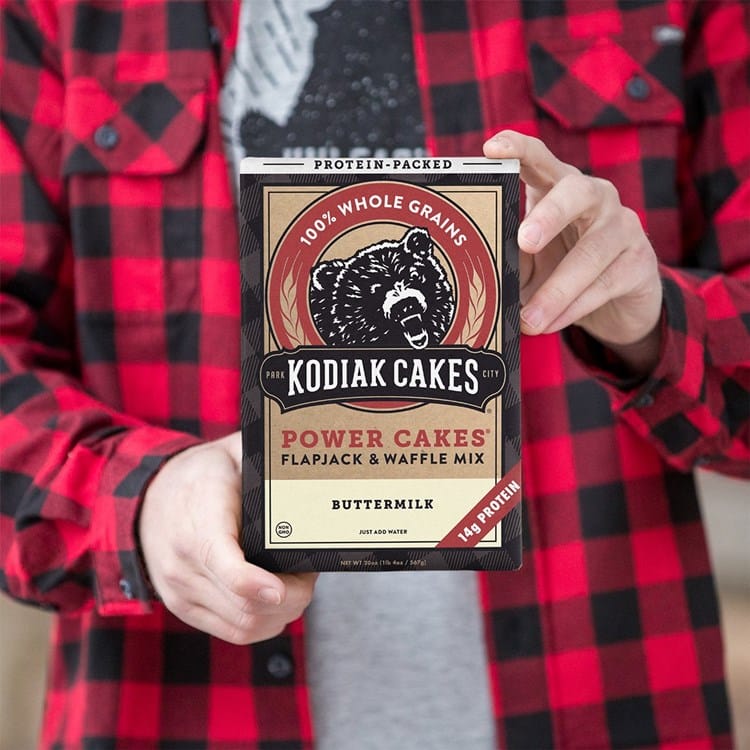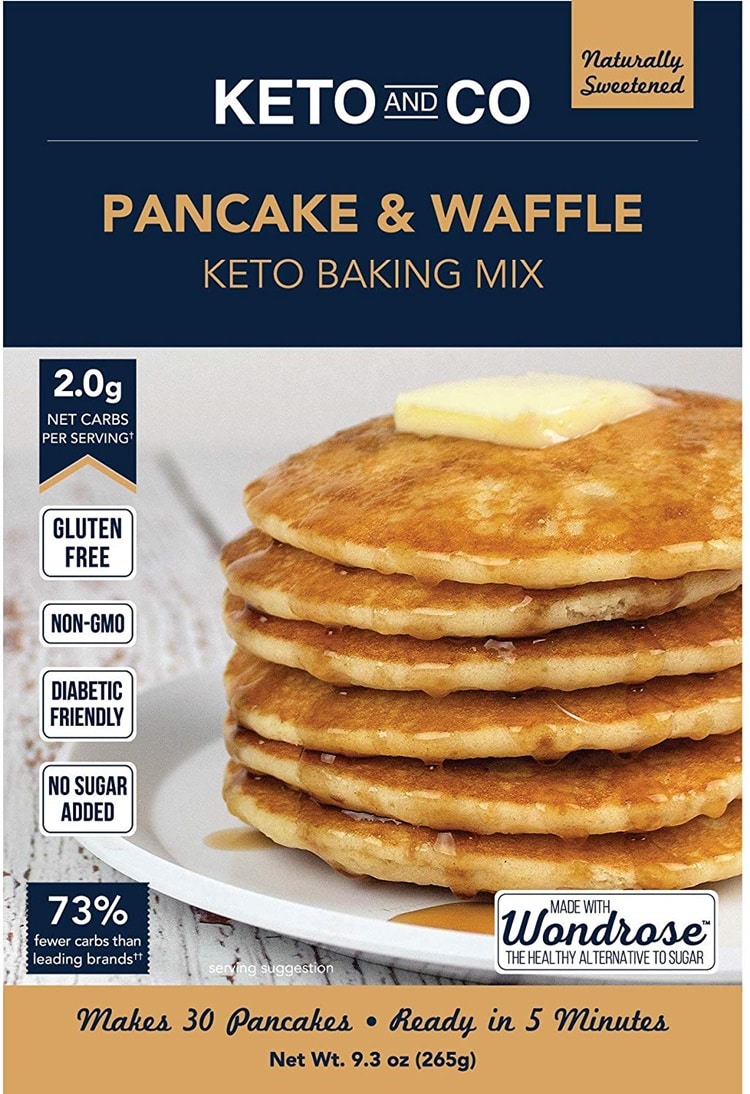 Need a great selection of waffle irons? Click to shop Amazon.
My personal favorite waffle iron – Cuisinart Double Belgian Waffle Maker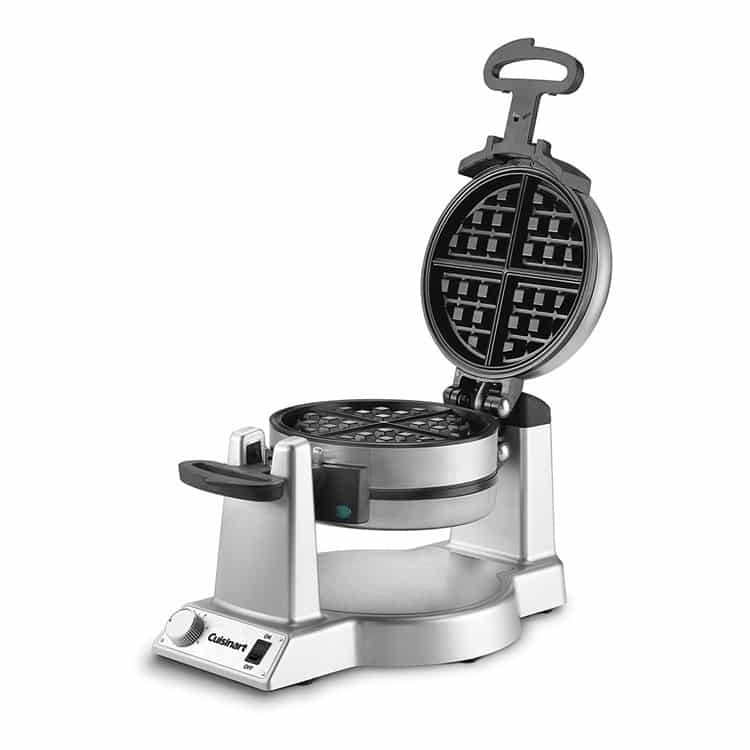 Happy Mornings to you!
Katie