Last Updated on June 16, 2021
There's a reason it's called a waffle iron because it's meant for waffles, right? Not so! Well, yes, but you know what I mean. If you've ever done any experimenting with your waffle maker, then you know that it can produce some pretty good scrambled eggs, brownies, cinnamon rolls, and much more. Actually, you can cook entire meals cooked in a waffle iron.
All you need to make meals in a waffle iron is to have plenty of cooking spray as things tend to stick! For your convenience, I've compiled a list of 23 waffle iron recipes that are definitely worth a try.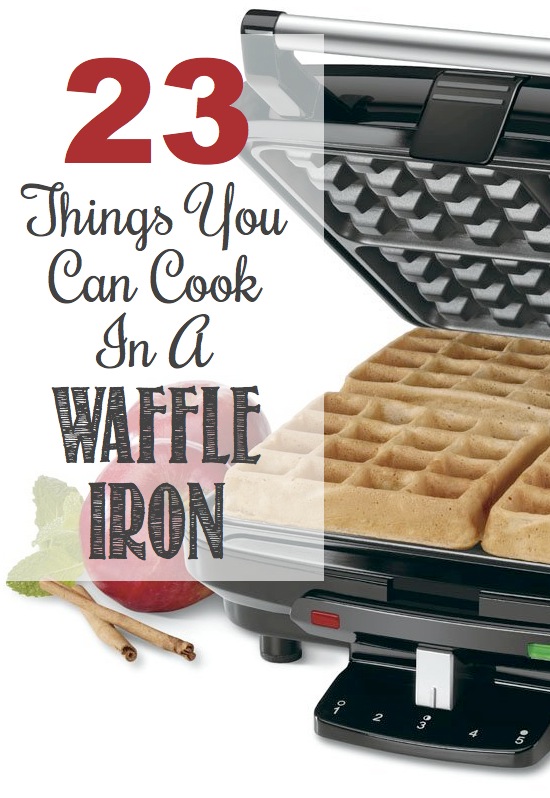 Scan our ideas for meals cooked in a waffle iron below:
Entire Meals Cooked in a Waffle Iron
1. Waffle Iron Bacon
Bacon cooked to a crisp in the waffle iron! It sounds like this might actually work (that bacon looks good!), but I'm a little concerned about how hard it would be to clean. Bacon grease in all of those little crannies could be a pain to get out.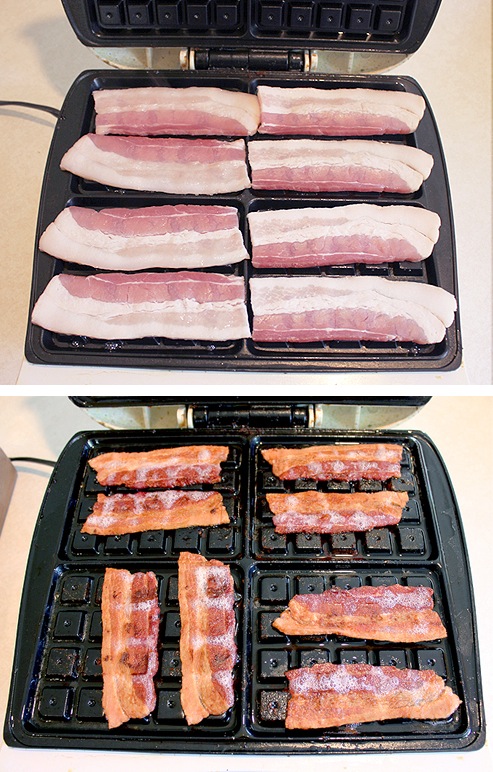 2. Waffle Iron Scrambled Eggs
And, what better to go with bacon than scrambled eggs? I've done this many times and it works like a charm. However, I like to do it a little more omelet style by adding chopped peppers and ham. Bacon bits, onion, or any other breakfast goodies would be good, too.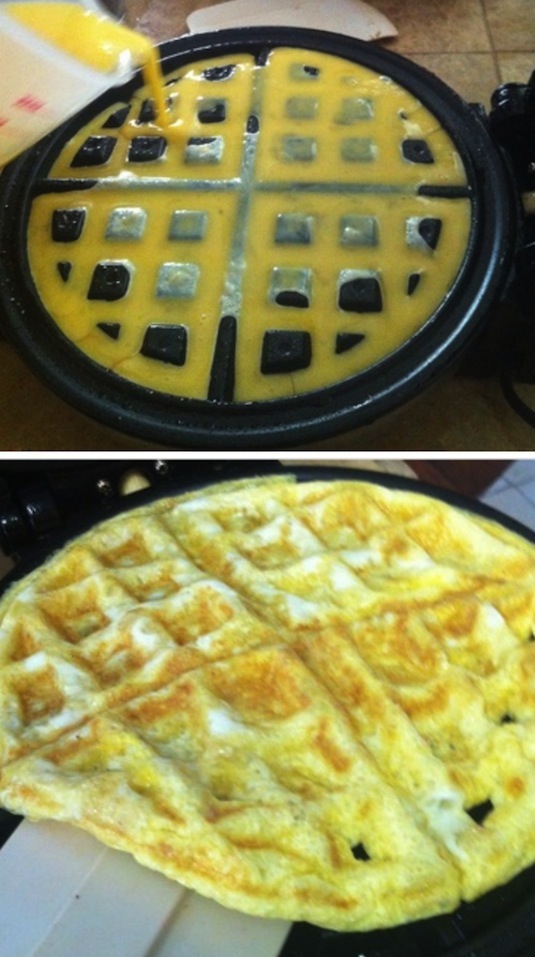 3. Waffled Egg Sandwich
Even better, how about a waffled fried egg breakfast sandwich? Croissant dough can be used in the iron the same way you would cook a waffle, with the egg cooked afterwards without closing the lid to get it sunny side up style.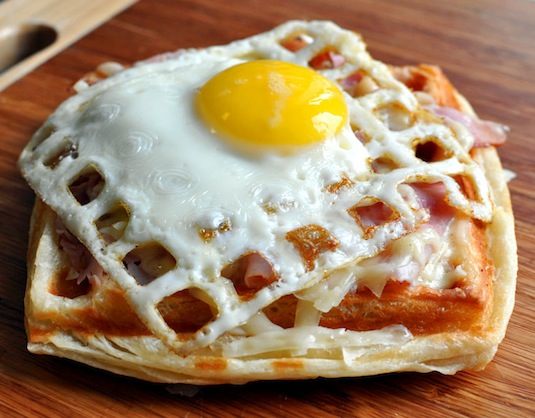 4. Waffle Brownies
A batch of yummy brownies without the oven? Yes! I have a feeling my teenage son would be all over this. Why not save a little energy (and wasted heat in the summer time) when you can just bake them in your waffle iron? Now, I've heard good and bad stories when it comes to brownies in the waffle iron. I would think you'd need a rather dry brownie mix as opposed to a runny batter to get good results. This one may take a little experimenting!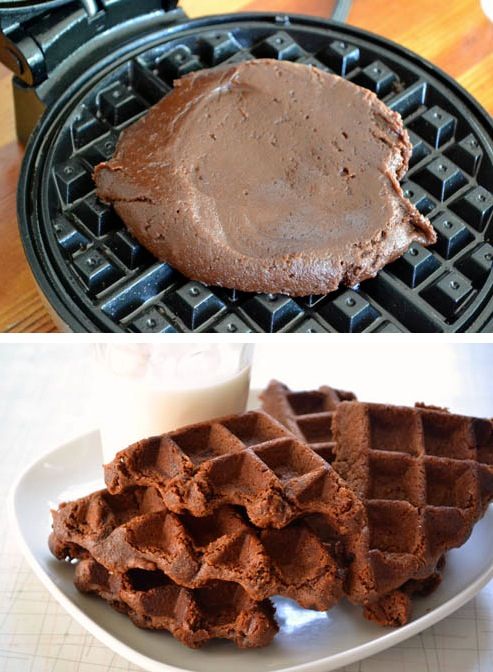 5. Waffled Cheeseburger
That waffled bun looks amazing, don't you think? Cooked to a buttery crisp! Even the patty was cooked in the waffle iron, with the cheese placed on top for the last few seconds. This could get addicting.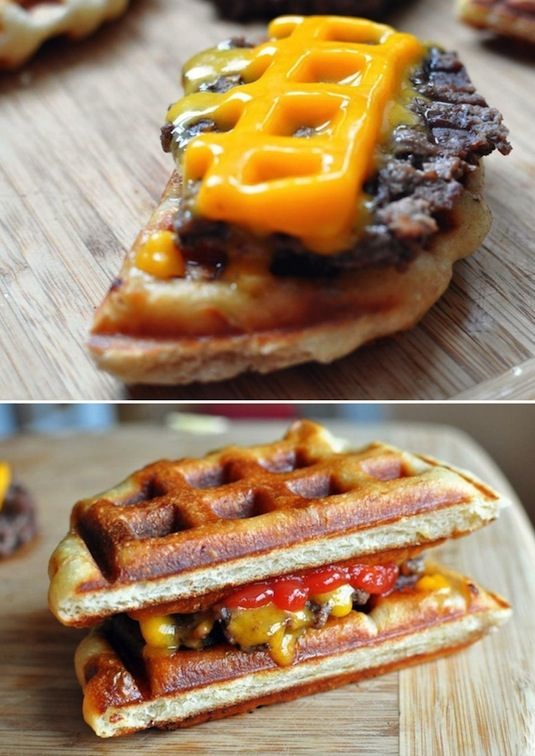 6. Waffled French Toast
French toast, waffle style. Two in one– how can you go wrong with that? Now you don't have to decide between waffles or french toast. Just have both! You can cook a lot more at once this way, too.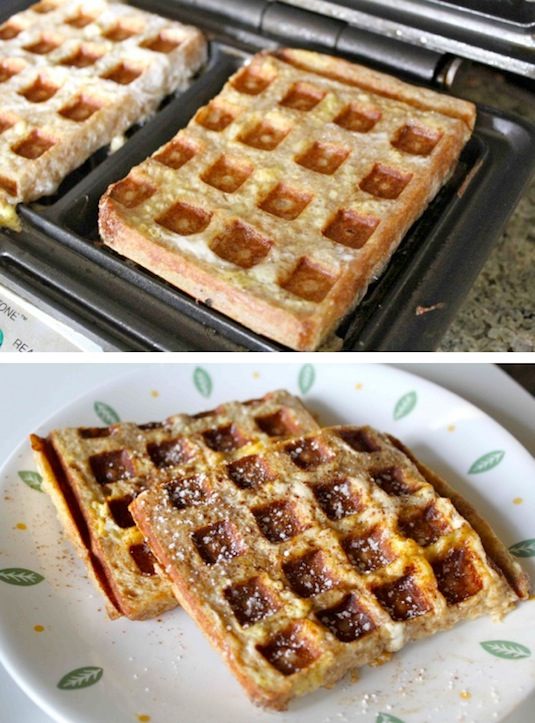 7. Waffled Pizza Pockets
Mini pizzas right off of the iron? Simply stuff store-bought dough (or make your own) with your choice of pizza ingredients, and then stick those babies in your greased waffle iron. Sounds like a fun and easy way to make pizza pockets! 🙂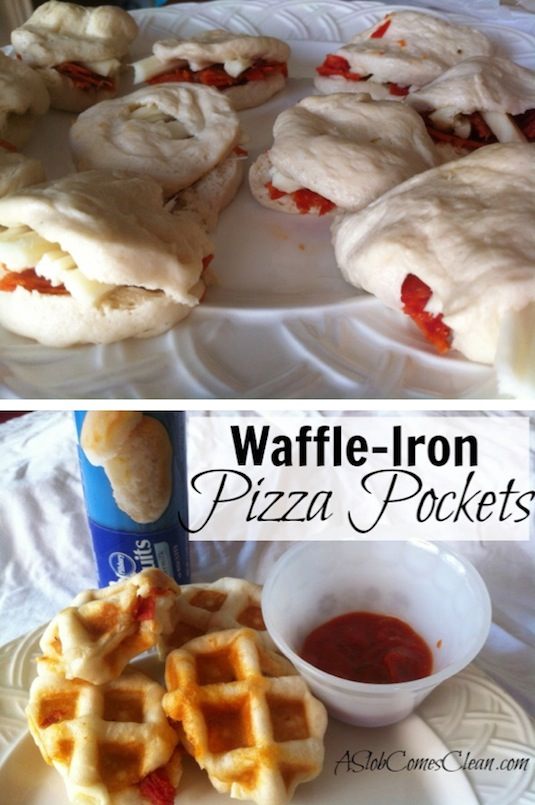 8. Waffle Iron Pizza
Pizza has never been so much fun! Cook the pizza dough in your iron first until it's about 90% done, then add your toppings with the lid open until they get hot and melty. The pepperoni probably wouldn't be as crisp as I'd prefer, so I'd probably just stick with cheese.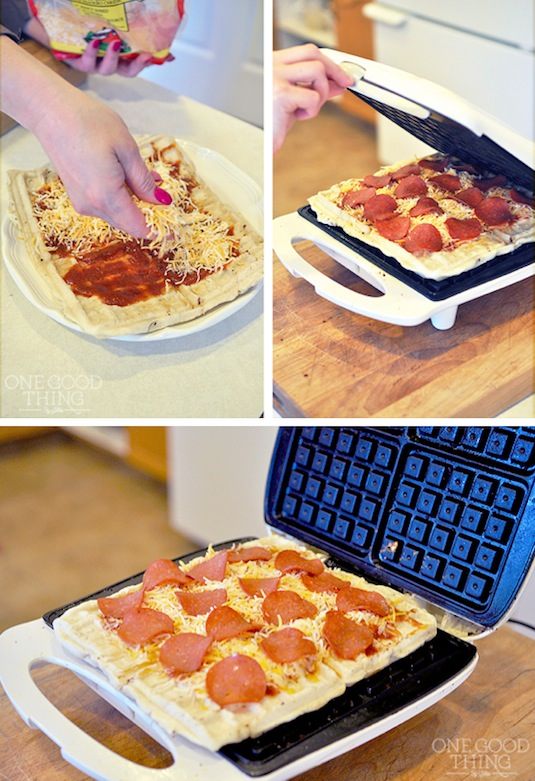 9. Waffle Iron Hot Dogs
This is a real thing. The hotdogs are actually wrapped in a piece of bread (rolled flat first with a rolling pin) and then dipped in waffle/pancake batter. You could do this with cheese and lunch meat, too!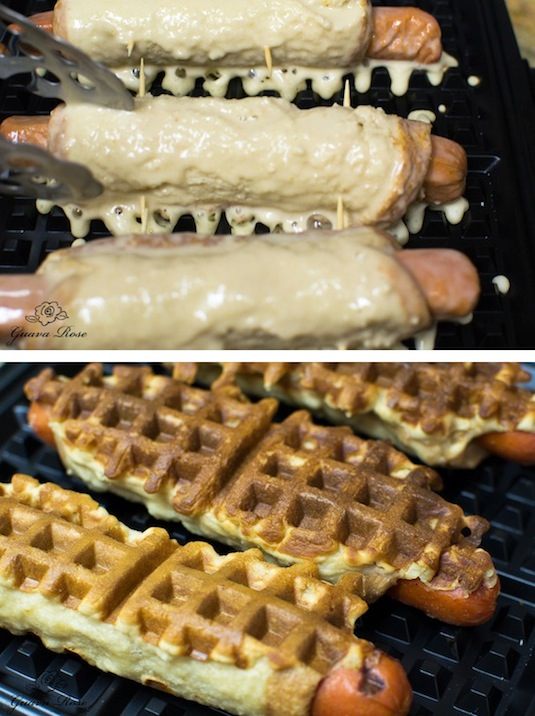 10. Waffled S'mores
As soon as you thought it couldn't get any better, there's this– Waffle. Iron. S'mores. You really need to follow the recipe for this one, otherwise it just turns into a mess!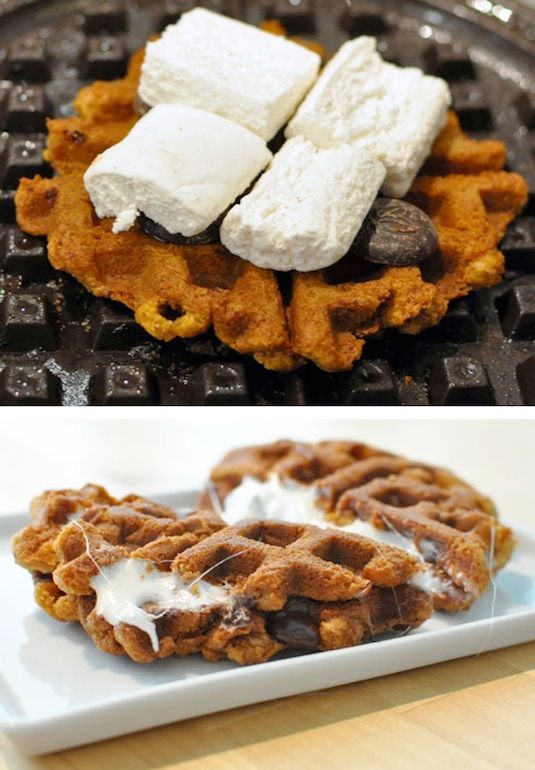 11. Waffle Iron Doughnuts
But wait, waffled doughnuts!? Breakfast is looking good. I've finally found a good excuse to buy a doughnut cutter.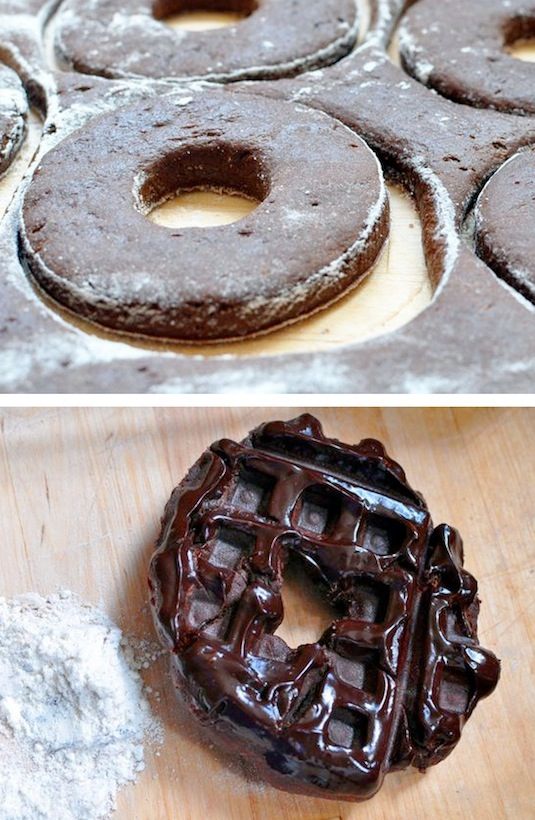 12. Waffle Iron Quesadillas
It's as if tortillas were made for the waffle iron. The iron naturally seals the edges, too, so all of the cheese and good stuff doesn't ooze out. This would be a good lunch experiment if you have leftover meat from last night's dinner.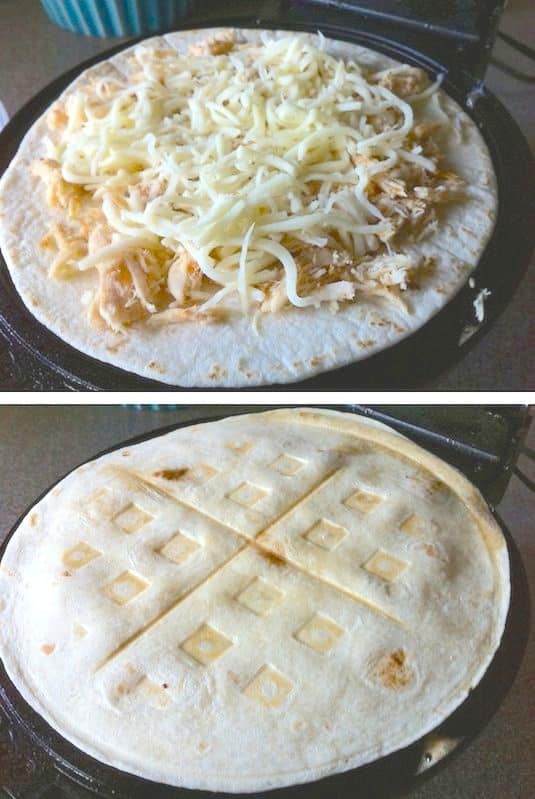 13. Waffle Iron Panini 
If a panini press can do it, so can a waffle iron, right? It's pretty much the same concept except for the deeper grooves. Instead of spraying the iron, I would just butter up the bread real well!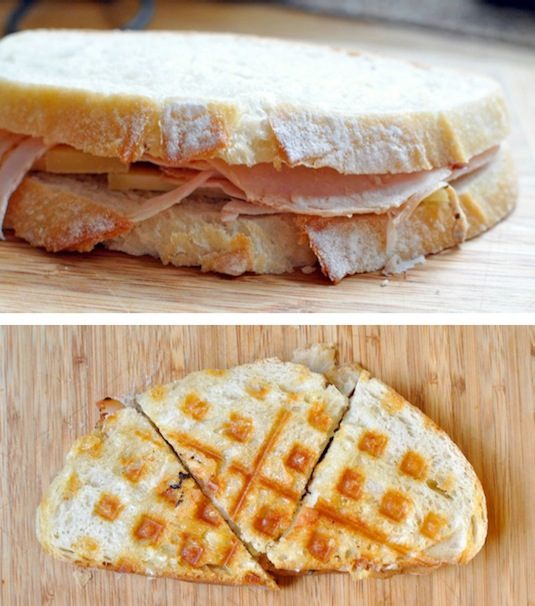 14. Waffle Iron Crab Cakes
Adds just the right amount of crispiness to the edges. If this could work, then how about mashed potatoes or zucchini fritters!? I'm getting inspired here.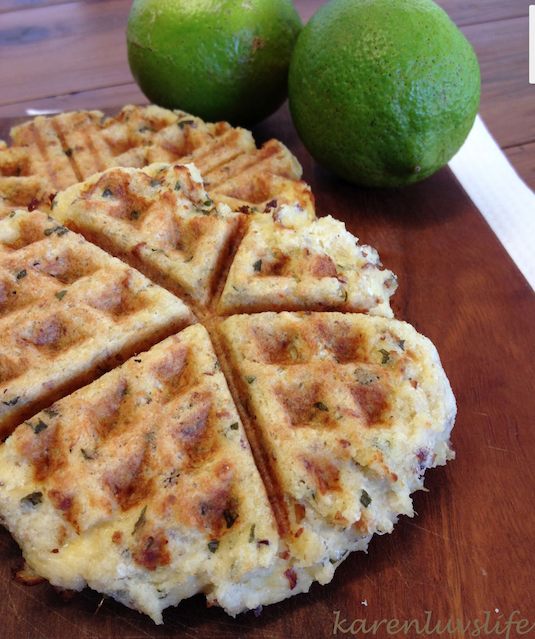 15. Waffle Iron Carrot Cake
Does this mean we can eat it for breakfast? I don't see why not! Using your waffle iron for a cake or muffin mix works the same way that it does with waffle batter, and you get the fun shape of a waffle AND the sweet taste of cake!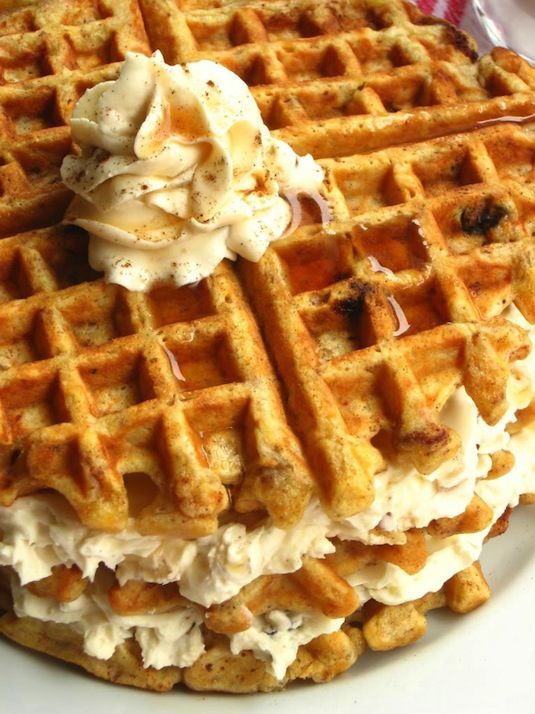 16. Waffled Mac & Cheese
Unreal. Macaroni & Cheese has never looked so good. The bread crumbs (or panko crumbs) gives this popular comfort food a unique, yummy crisp. Breading the macaroni and cheese would seem impossible, but not if you refrigerate it first to keep it together in a nice little block.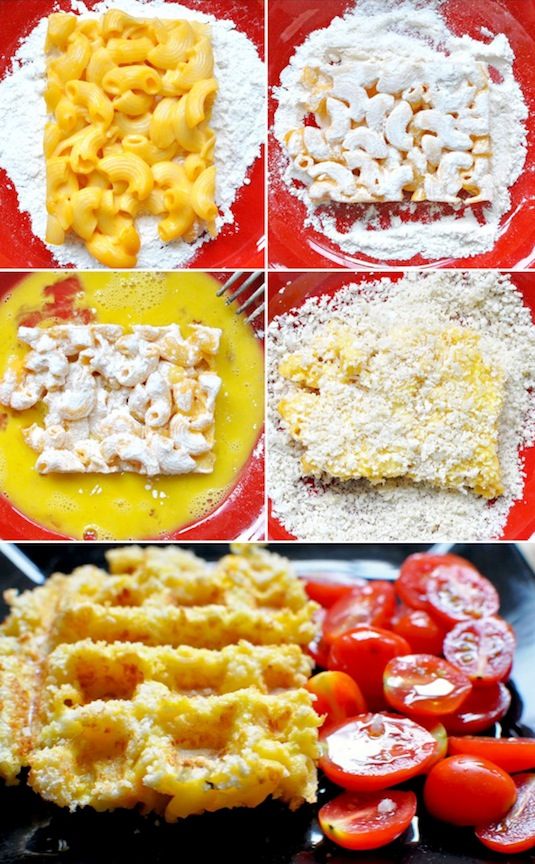 17. Waffled Cinnamon Rolls
Cinnamon Rolls with a twist! This is probably one of the most popular new ways to cook cinnamon rolls, party because they turn out amazing, but also, just think about how easy this is with the help of Pillsbury! They also cook in less than 3 minutes this way as opposed to 15 or so minutes in the oven. Check out Katie's tips and tricks on making Cinnamon Roll Waffles!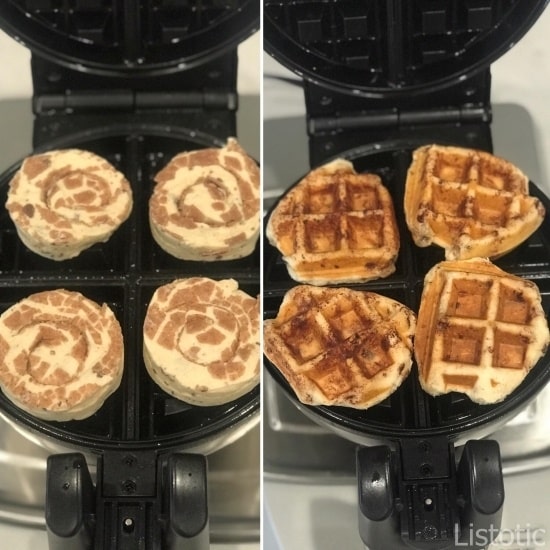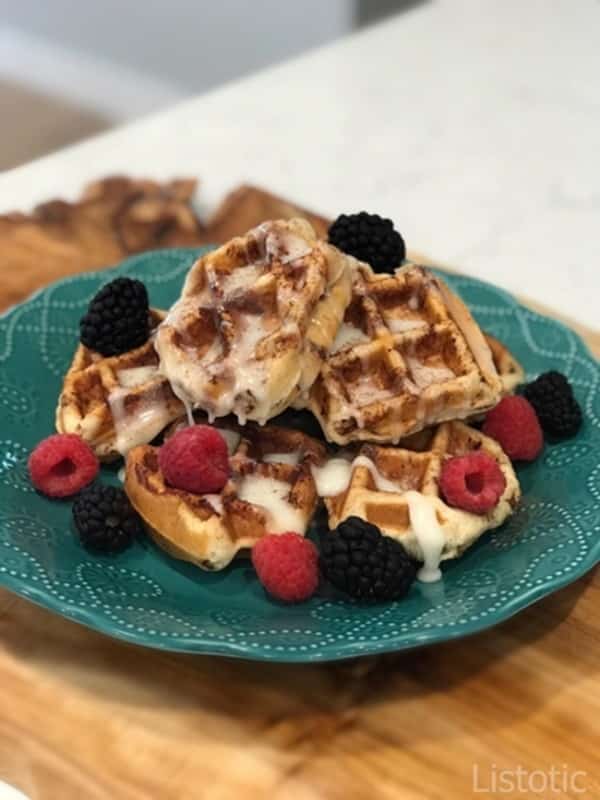 18. Waffled Cookies
I'm skeptical, but it's worth a try. I would imagine you'd need a lot of cooking spray for this one, and I really don't think just any cookie dough recipe would work.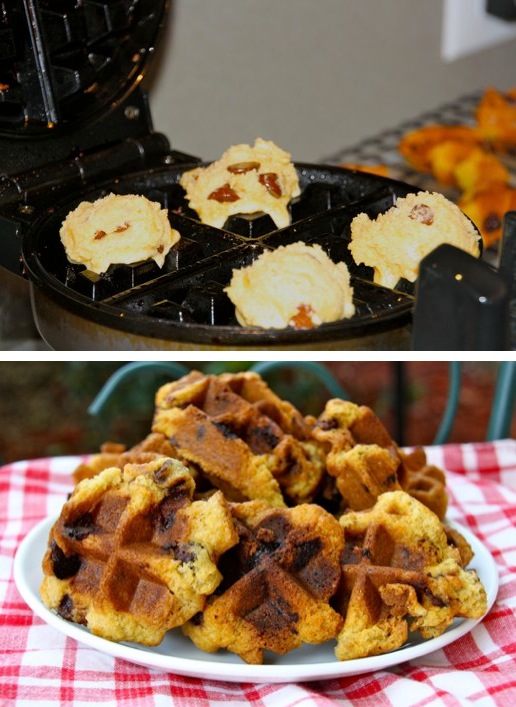 19. Waffle Iron Soft Pretzels
Makes them look so pretty! If you're going to attempt this, just be sure to follow the recipe if you want them to turn out as amazing as the ones you see in the picture. You can use this same recipe to make waffled bread for sandwiches, too.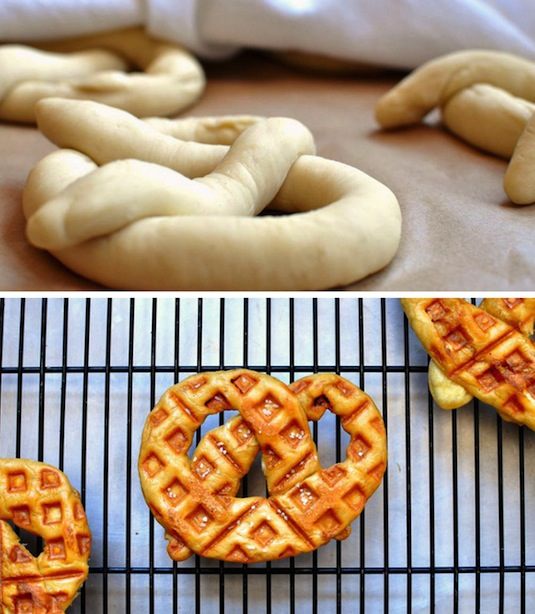 20. Waffle Iron Corn Bread
Corn bread and chili are fun, but the waffle iron makes it better! I don't eat cornbread often, but when I do, I make it in a waffle iron.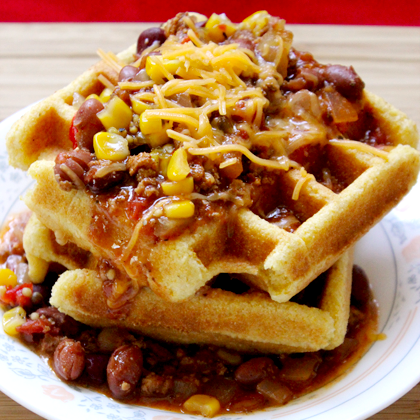 21. Waffled Hashbrowns
Eat this with your waffled bacon and scrambled eggs! It really doesn't get any easier if you buy the frozen tots. And, honestly, there's nothing worse than soggy hash browns. The waffle iron gets them nice and crispy just like they're intended to be!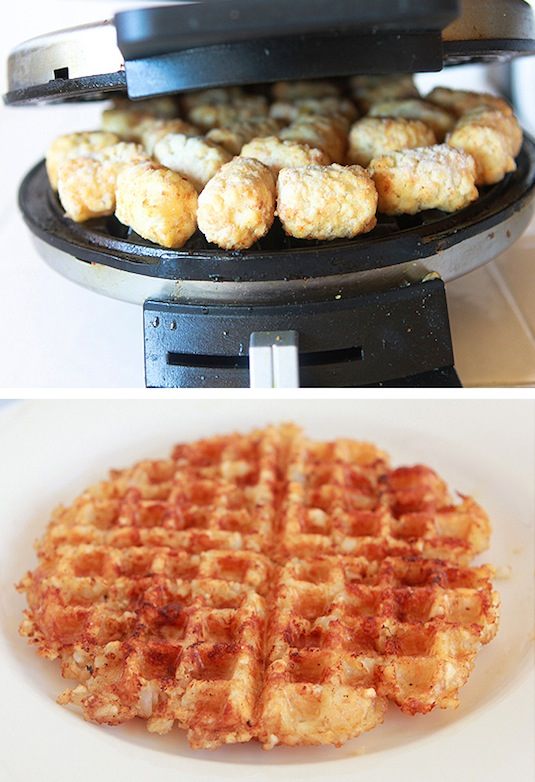 22. Waffled Bread Pudding
Twice baked! So basically, you're going to make waffles, cut them into pieces, and then bake them again in your waffle iron soaked in a delicious custard. Now we're getting creative!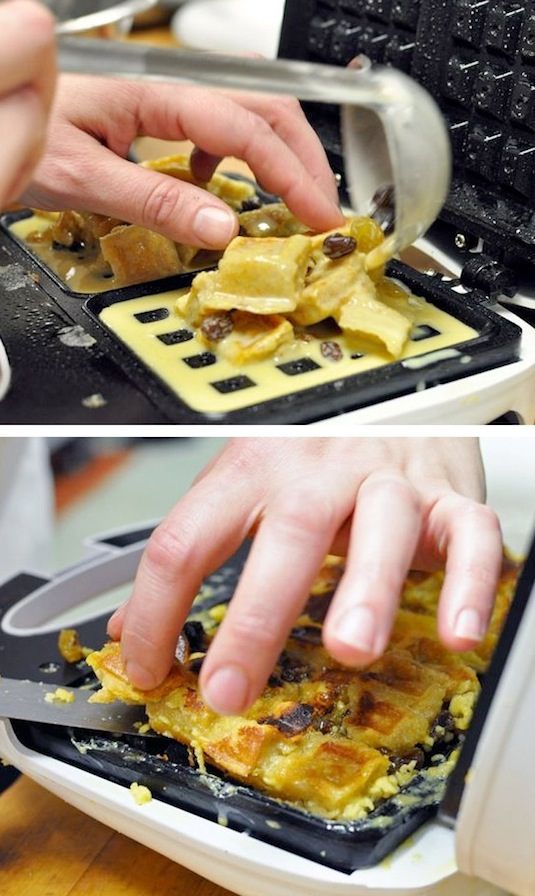 23. Waffle Iron Confetti Cake
We might as well finish off with a waffled confetti cake. This would work with just about any boxed cake or muffin mix, too. I think I've found a new appreciation for my waffler iron. How about you?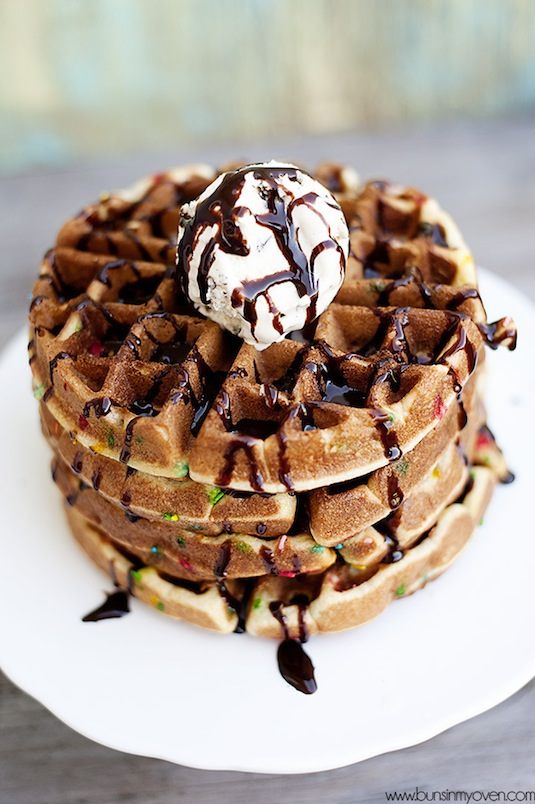 24. Chaffle – Low Carb Keto Waffle
If you are new to the Ketogenic diet you'll be happy to know you can still have waffles! That's right – waffles! Chaffles are fluffy waffles made with egg and cheese, so they are Keto friendly and low carb. I was so surprised at how tasty and fluffy these waffles are with no flour. Chaffles are a super-easy way to get your protein in the mornings. Sugar-free syrup and a dab of butter on top take this recipe from diet-friendly food to comfort food.