53. Puking Monster Melon
Out of all of the creative watermelon displays I've seen, this one is my favorite for Halloween. It's actually pretty manageable, too. The only carving required is the monster mouth. Use the watermelon and other fruit to fill and let spill out of its mouth for display.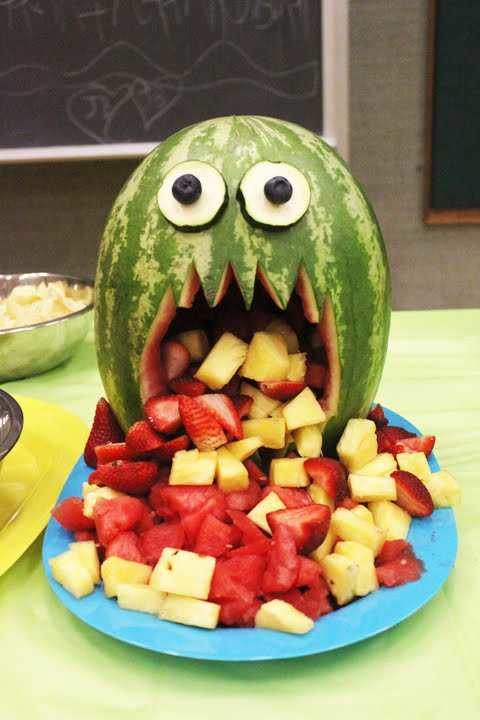 54. Cottage Cheese Ghost
I cute Halloween snack, especially for the real little ones! Use cottage cheese as your paint and a plate for the canvas. Perfect for a ghost!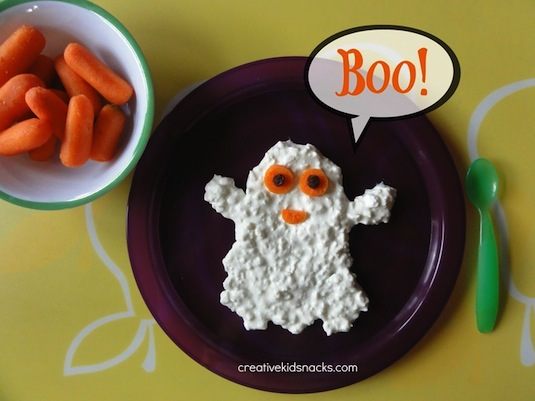 55. Jack O' Lantern Fruit Bowl
Just like the veggie jack o' lantern tray, you can also do this with fruit. I love how this one is placed in a bowl with orange slices, apple wedges, grapes, and a green apple for the stem.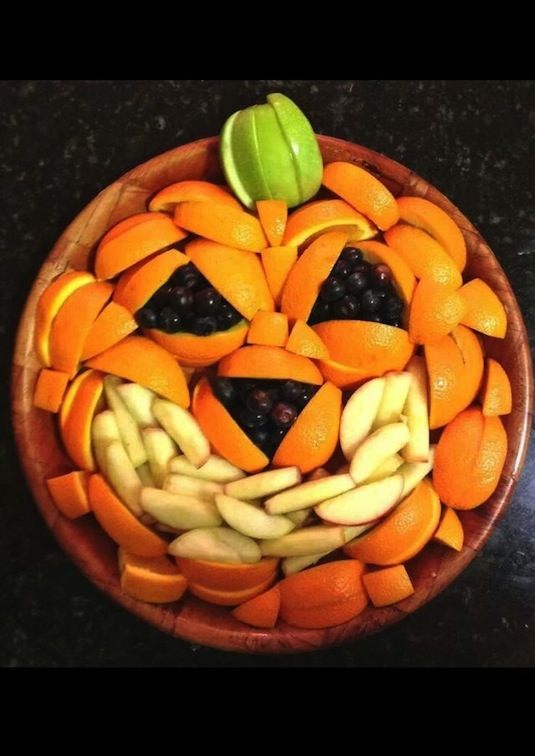 ---