Updated on
15. How To Pack Jewelry
When traveling or moving, jewelry has a tendency to get tangled, broken, or lost, but there are a few cheap and easy ways to prevent this from happening.
Connect your necklaces through a toilet paper roll to prevent them from knotting. This is great for a short trip or packing up for a move.
Use egg cartons to store and protect small pieces of jewelry like earrings, rings, and bracelets.
Repurpose egg cartons and toilet paper rolls…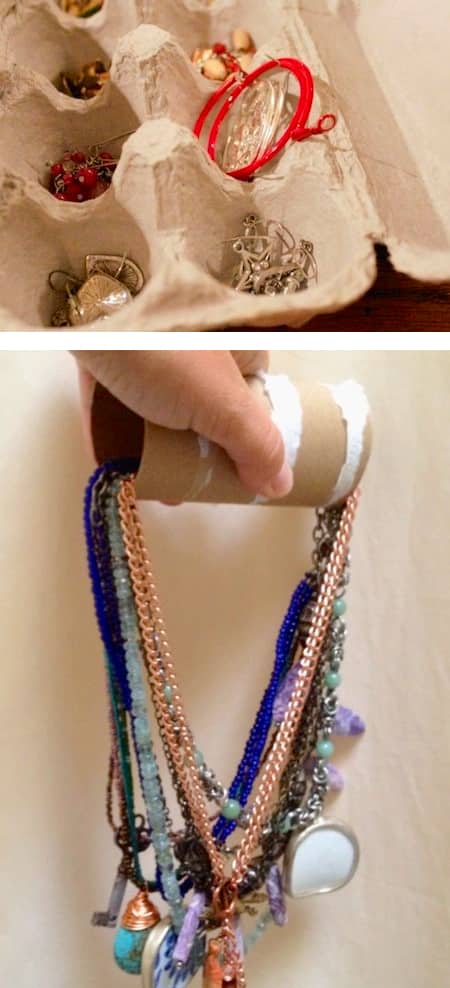 16. Keep Screws & Bolts Organized
When packing and preparing for a move, that usually involves taking furniture apart, and trust me, it's really easy to lose those small screws, bolts, and nuts if you're not careful. Simply use packaging tape to tape them to the underside of the furniture you're disassembling. For larger parts or for several pieces, you can also place them in a ziploc baggie before taping them to their corresponding piece of furniture. Now it will be a breeze to put them back together at the new home!


17. Use Storage Bins For Seasonal Items
If you don't already have your seasonal items stored in plastic bins, invest in them now! Pack all of that stuff up that you only use once a year in bins, and you'll be able to easily identify what needs to be stored in the attic or garage come moving day.
You can even use different colored tape for easy identification…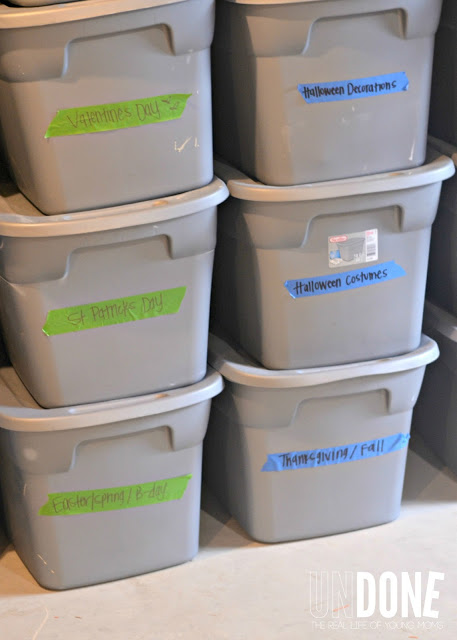 View the entire list of Helpful Moving Tips Everyone Should Know.
---