16. Faux Garage Windows
I can imagine the hardest part of this project is getting the tape level and straight, but aside from that, it is certainly easier than replacing it! It looks particularly good on this garage door because it sits far back from the road under a lot of shade trees. You would never guess these windows were painted from the street! You can find instructions for this project here. You can also buy faux window stickers for this! That sounds even easier.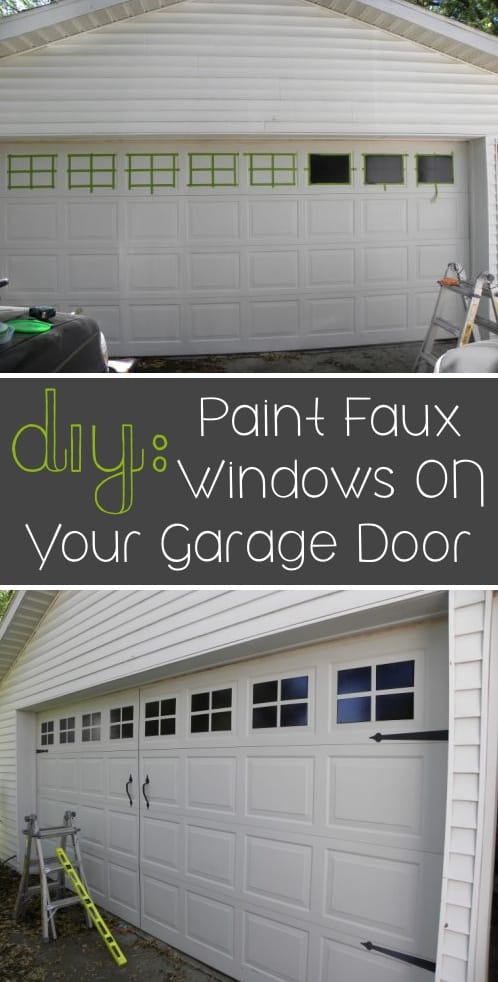 17. Keep The Trash Bins Hidden
This is one of my biggest pet peeves — when big, ugly trash cans are visible from the street, sometimes open with trash bags peeking out of the top. If you are forced to keep your trash where it can easily be seen from the street (or from anywhere really), put up a small fence, or perhaps even build (or buy) a garbage can storage shed. I think even a few lattice panels would do the job.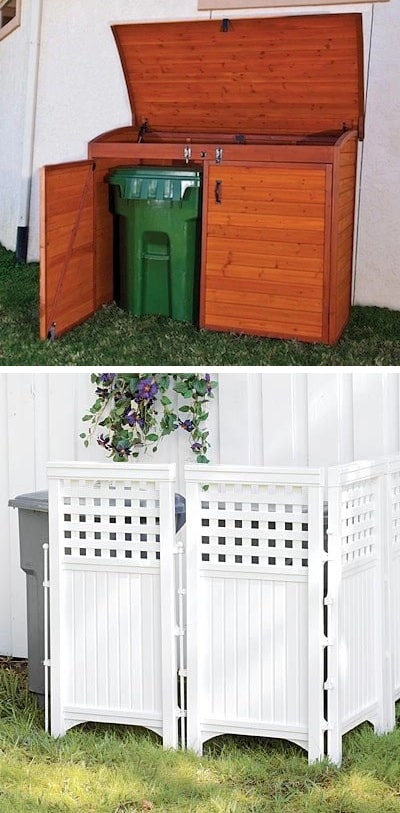 ---