This post may contain affiliate links. Please see our Disclaimer Policy.
11. Address Planters
Earlier this year I went on a hunt for some creative and DIY ways to display my house number. The one I have now is too hard to see from the road. I stumbled across this idea and couldn't help but love the simplicity of it, yet how pretty it would be to incorporate my address into the garden. I have the perfect little area on the front corner of my yard where I plan to make this happen!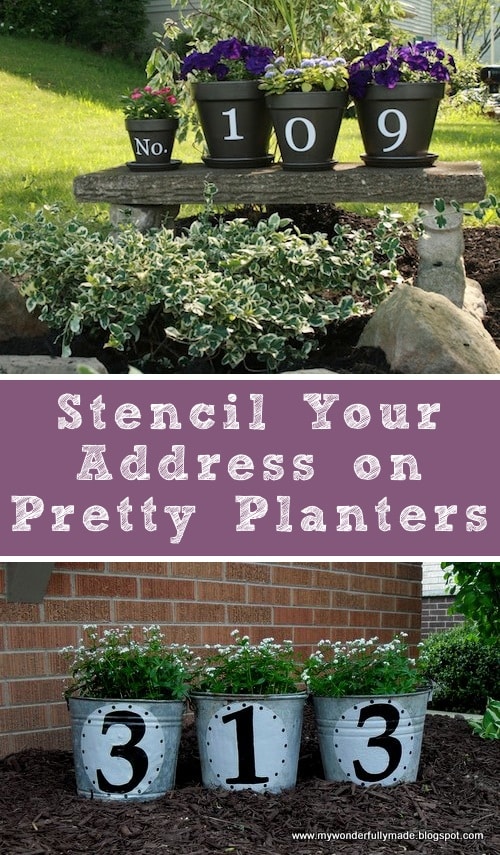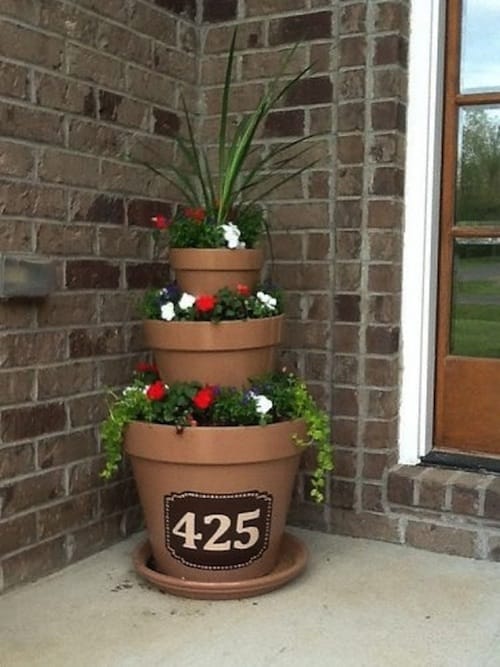 12. Build A Pergola
You could build a pergola on just about any part of the house where you want to add a little bit of character. It even looks nice without the vines, but you can't go wrong with adding a touch of greenery. You would probably have to be vigilant at keeping them pruned, but if you like being out in the garden, this is definitely well worth it.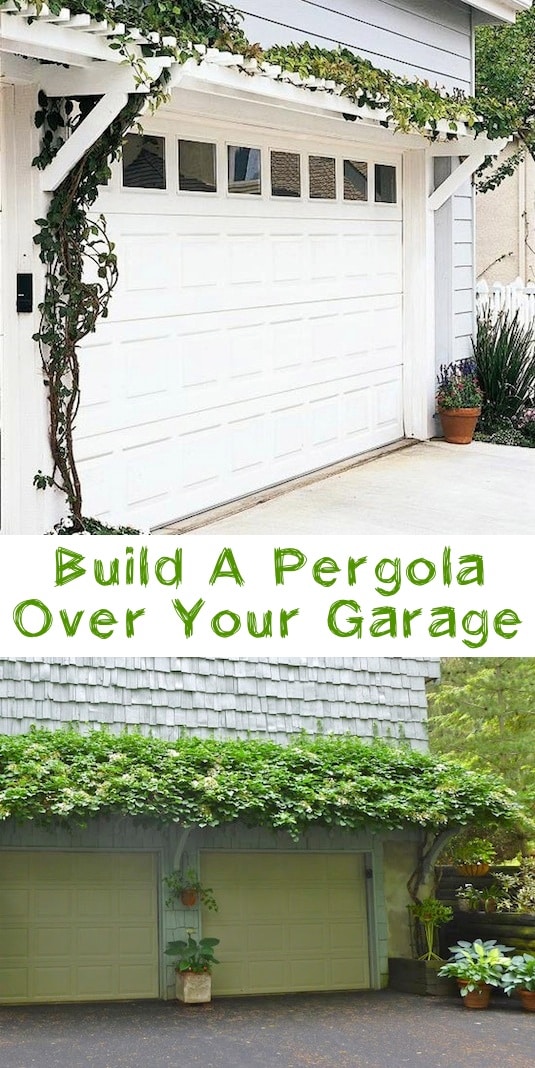 13. Easy Carriage Style Garage Doors
Did you know there is a hardware kit made for just for this? Too cool! It certainly brings life and character to an otherwise boring garage door. Nothing beats a cheap and easy home project that makes such a big difference for your home's curb appeal!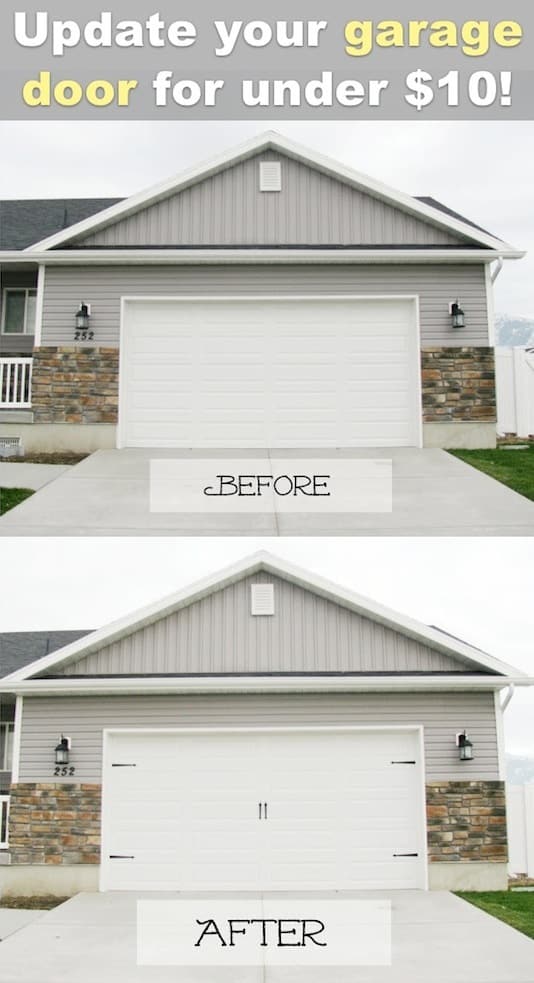 ---