Last Updated on May 28, 2020
Summer is my favorite time of year (Oh, how I LOVE the sunshine!), and I try to find any excuse I can to get outside by the pool and sip on wine a cold beverage. This is why I'm always on the look out for the best summer products– I'm talking comfy lounge chairs and floating speakers! Because who can live without that?
Whether you're going to the beach or hanging out in the backyard, here are a few things that might get you excited about summer. Just don't forget to wear your sunscreen!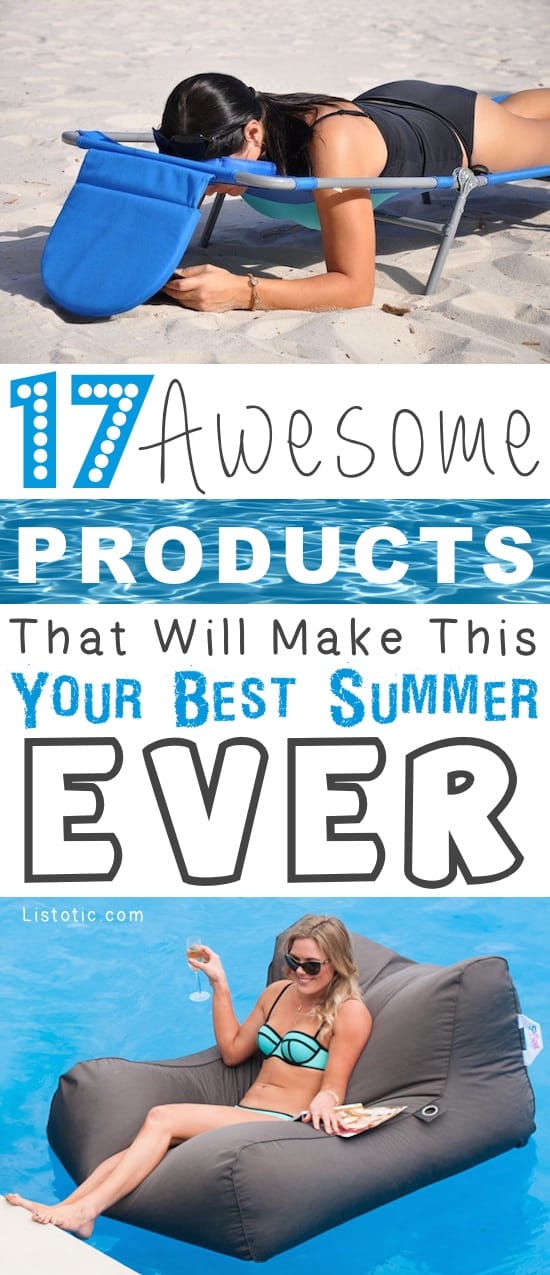 This post contains affiliate links. Please see our Disclaimer Policy.
View the entire list of Awesome Products That Will Make This Your Best Summer Ever.
---