Last Updated on May 18, 2021
Summer is my favorite time of year (Oh, how I LOVE the sunshine!), and I try to find any excuse I can to get outside by the pool and sip on wine a cold beverage. This is why I'm always on the look out for the best summer products– I'm talking comfy lounge chairs and floating speakers! Because who can live without that?
Whether you're going to the beach or hanging out in the backyard, here are a few things that might get you excited about summer. Just don't forget to wear your sunscreen!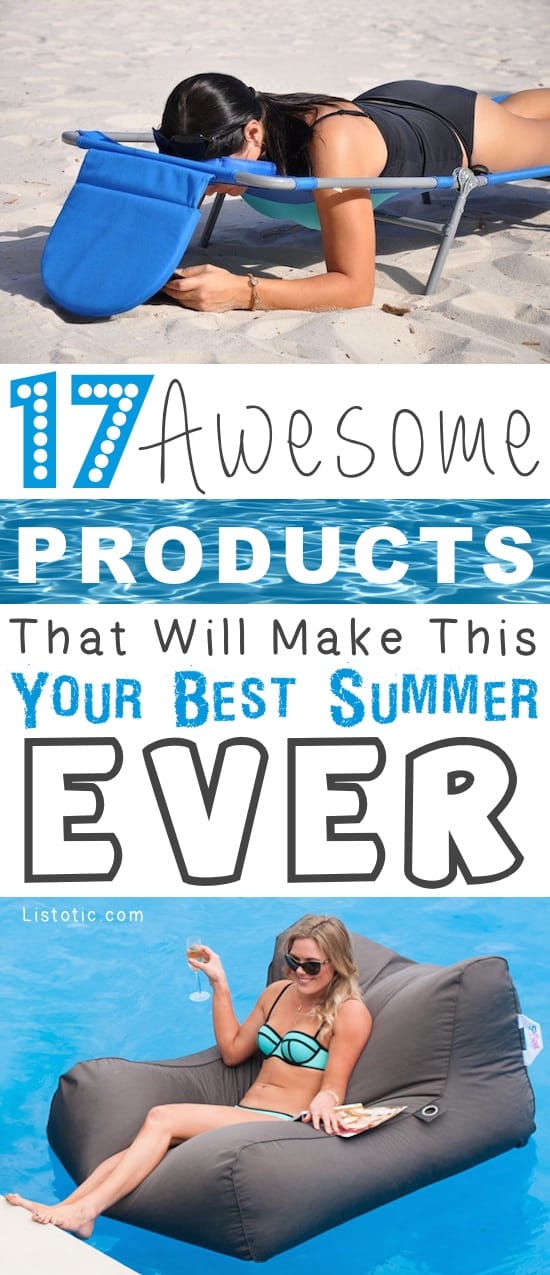 This post contains affiliate links. Please see our Disclaimer Policy.
1. Freeze Wine Glasses
It's about time this was invented. Nobody likes to sip on a cold glass of chardonnay while they're catching some rays. I like to plop a few frozen grapes into mine, but this is even better! Store these insulated wine glasses in the freezer, and the frozen gel inside will keep your wine cold for much longer. You can also put them in the refrigerator to keep red wine at the optimal temperature.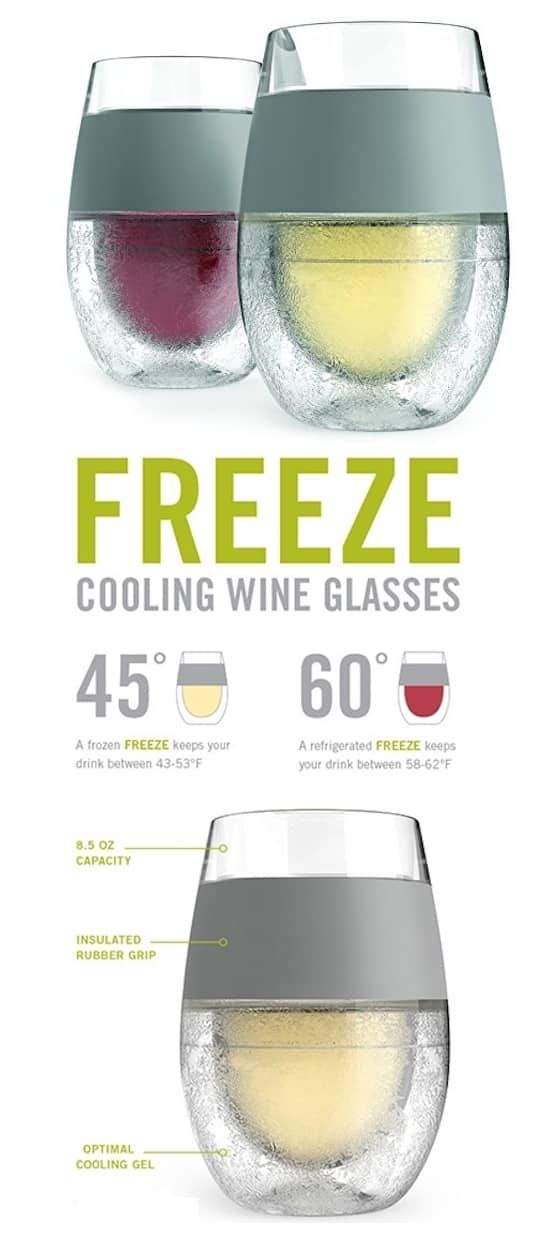 2. Easy-Read Lounge Chair
Just when I thought life couldn't get any better, I find this. Pure genius! With this Easy-Read Lounge Chair, you can relax by the pool or beach while keeping your face, book, iPad, and phone out of the sun. You might as well put a drink and straw down there while you're at it so you don't have to be bothered with getting up. It also has arm holes and a breast cavity for supreme comfort while you're trying to be lazy.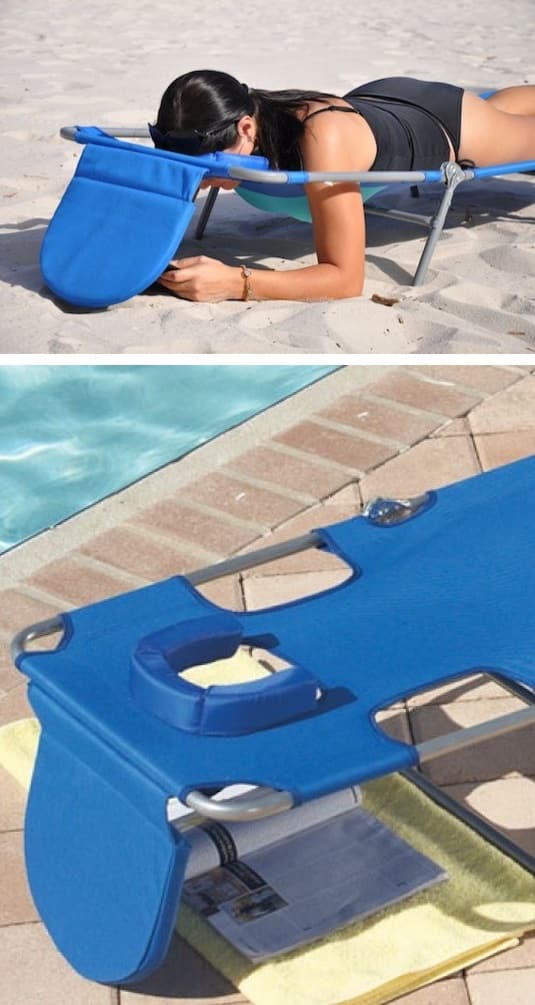 3. Waterproof Phone Case
Where has this been all of my life? I absolutely love this idea for the water park, where otherwise it's impossible to carry your phone around. It even has a strap to keep it safely around your wrist or attached to a loop in your pocket. It is also a universal size that's made to fit just about every smart phone, even the iPhone 6 plus. But the best part– you can pick one up here on Amazon for less than $10! Sounds like a deal to me.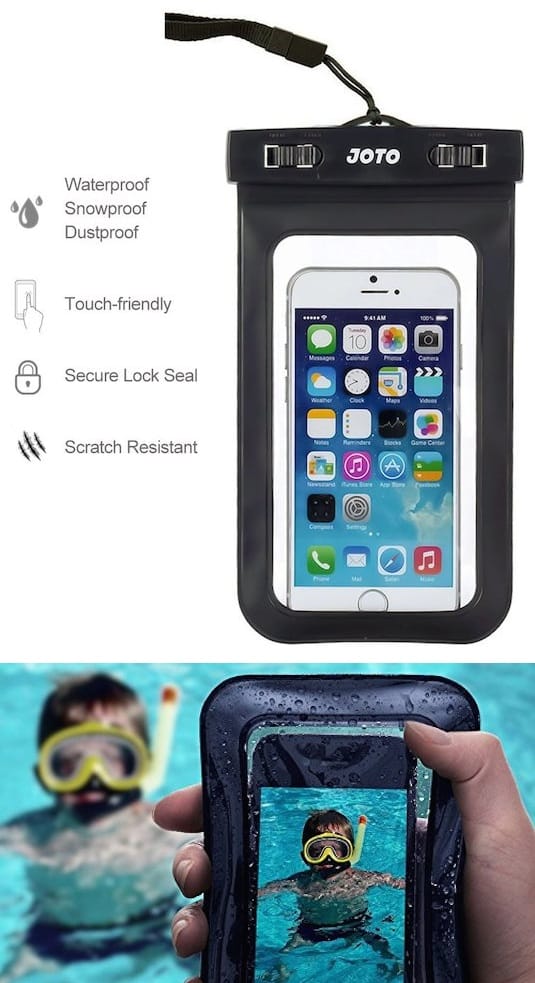 4. Slushy Maker
You can turn any liquid into a slushy in no time. Store the cup in your freezer until the gel inside the walls of the cup is frozen, pour any liquid into the cup, and stir it up. That's it! The longer it's in there, the slushier it gets. Great for making healthy summer snacks for the kids or refreshing frozen cocktails for adults.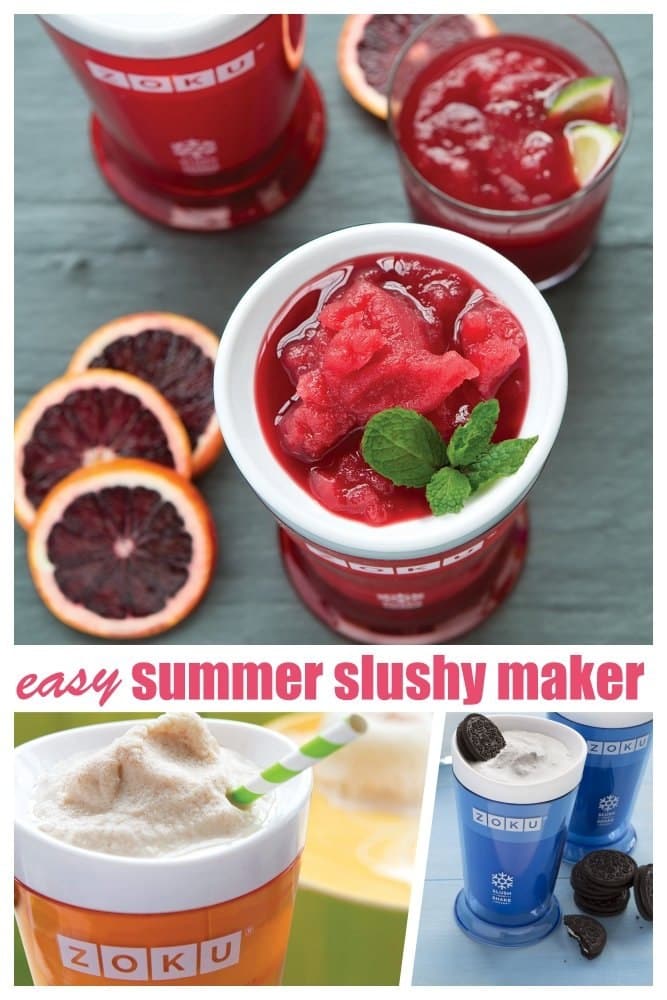 5. Spiked Drink Holders
If you're a beach bum, these spiked drink holders are a must-have! Simply poke them into the sand to hold your drinks and other items to keep the sand off. They come in a pack of 6 for about $35– not bad!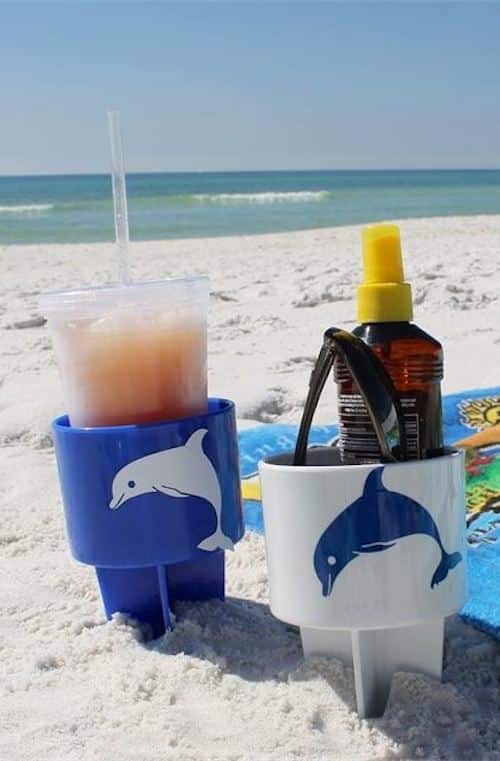 Check Out The Rest Of These Summer Products
6. Inflatable Serving Bar
I'm pretty sure this idea started with a small inflatable pool that was used as a large ice chest (brilliant!), only this inflatable serving bar is made in the perfect shape to fit on top of a table, and is made with a convenient drain valve for when you're finished.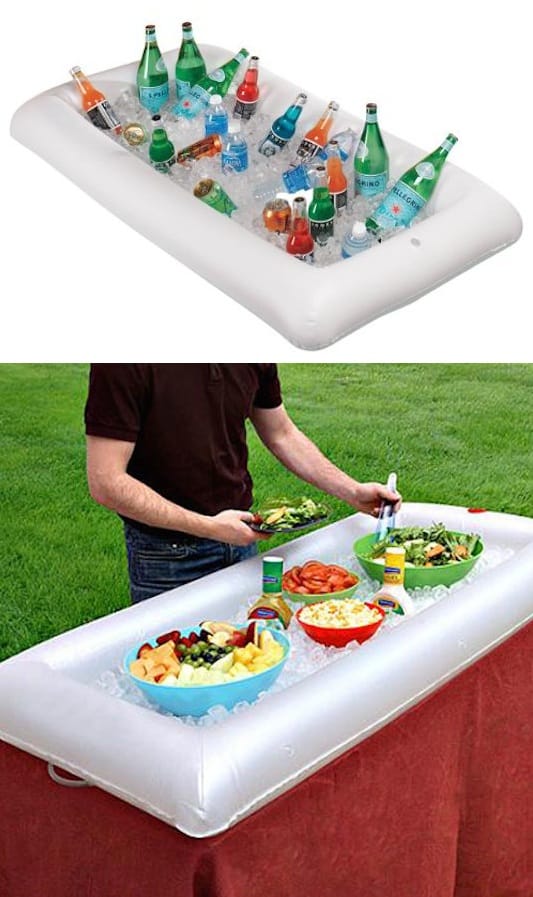 7. Flip & Float Pool Lounger
The beauty behind this pool lounger is that it never needs inflating! I've gone through too many pool floats that only last one summer to ever buy those cheap blow-up floats ever again. I like how you can use this one to lay down, lounge, or sit up in the water.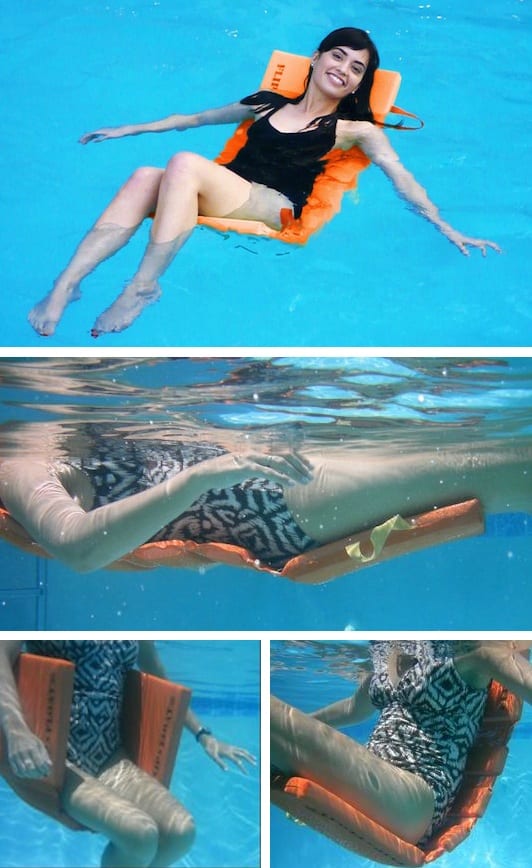 8. BBQ S'mores Maker
Because everything tastes better on the grill!
You can also use this BBQ S'mores Maker in the oven or even toaster oven. Now you don't have to wait to have a campfire to enjoy the ooey gooey mess.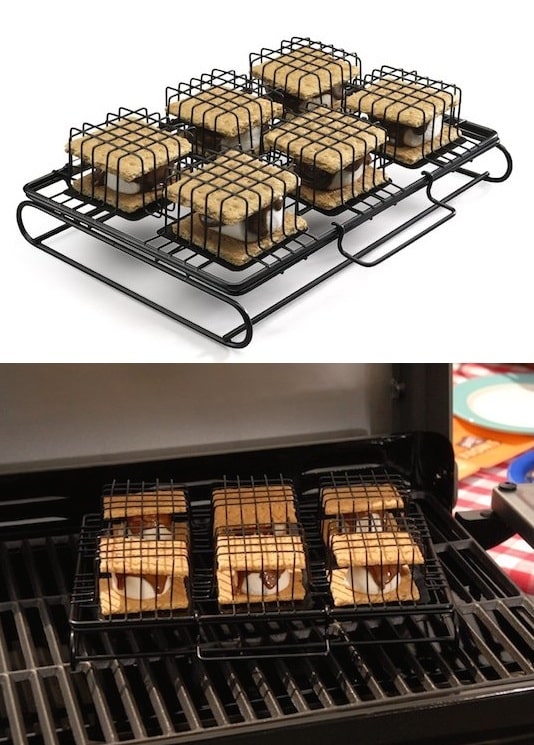 9. Floating Ping Pong Table
Just when you thought ping pong couldn't get any better– now you can play it in the pool!
The board seems quite a bit smaller than a traditional table, so it would take some time to get use to, but I'm up for the challenge. You can also use this floating ping pong table out of the water in the colder months.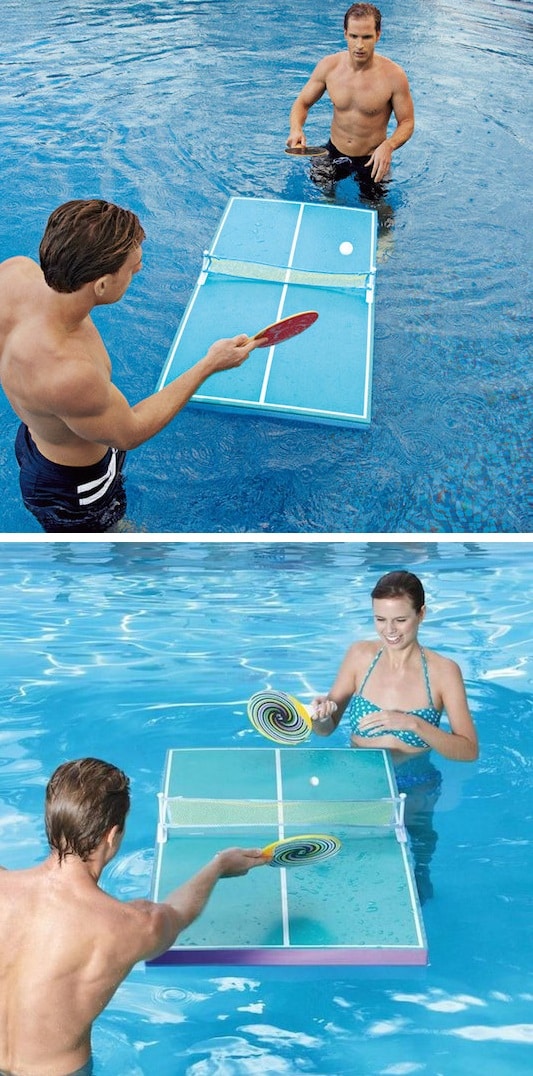 10. Watermelon Keg Kit
A summer party isn't complete without a watermelon keg! This kit makes it easy to turn a hollowed out watermelon or pumpkin into a drink dispenser for punch or cocktails. Now, all you have to do is find a watermelon with a flat enough bottom to stand on it's own.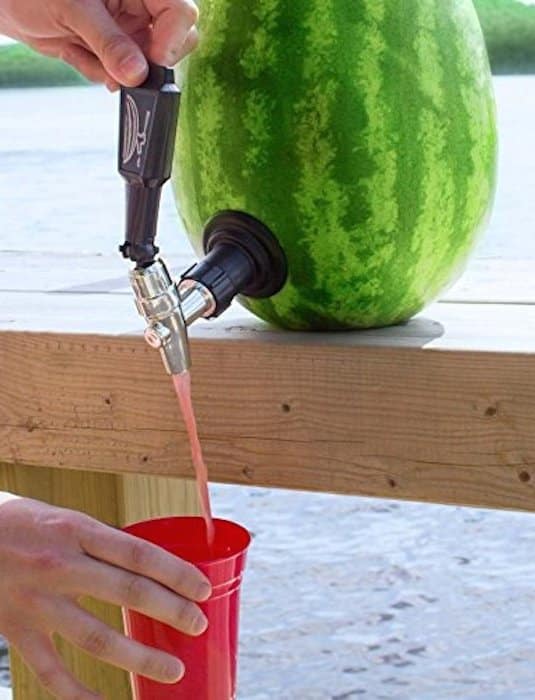 11. Wine2Go
This is obviously the most amazing invention since the light bulb.
I can think of at least a dozen times when this would have been a game changer– tailgating, camping, concerts, tubing, picnics, etc. It fits an entire bottle of wine, but works for other drinks, too. Pick up a few here on Amazon.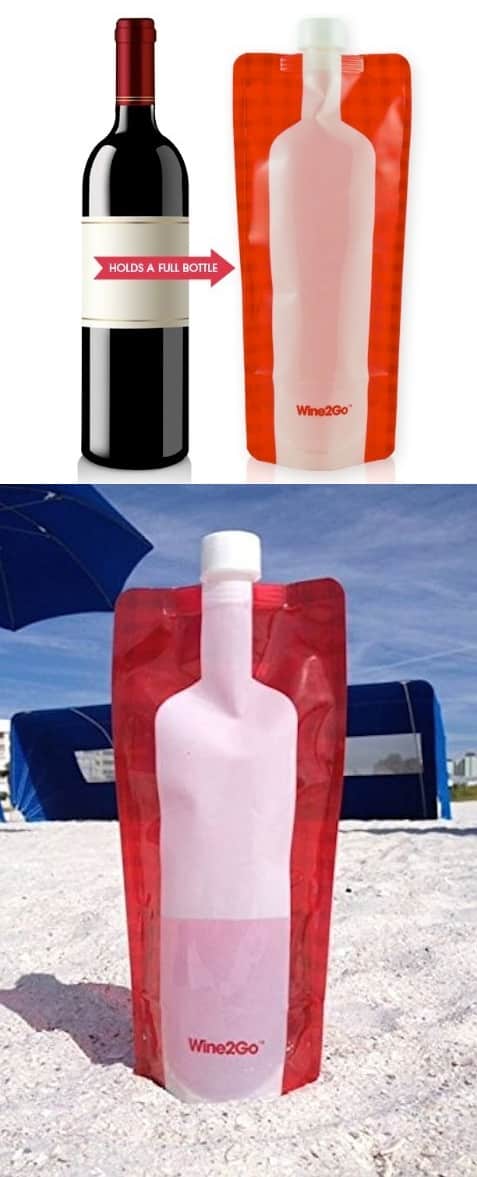 12. The Comfiest Way To Lounge
These patio lounge chairs are comfy, modern and made for the outdoors! They're versatile enough to not only be the comfiest way to layout by pool all day, but you can also use them on the patio as extra seating during an evening barbeque, summer movie or summertime campfire. Check them out here.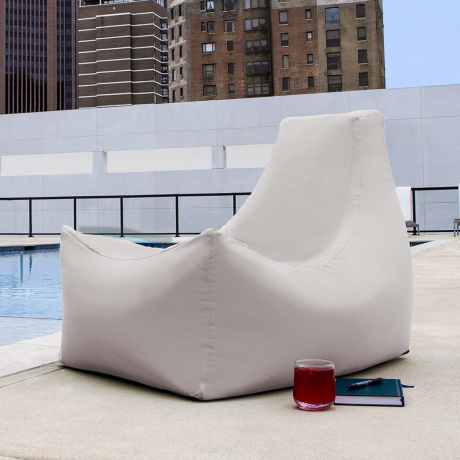 Check Out The Rest Of These Summer Products
13. Waterproof Pool Speakers
Keep the music close and party going with these waterproof speakers that hook up to any bluetooth device. They float in water while keeping the speaker above water– who comes up with this stuff?! And, the reviews seem to be pretty good as far as the sound quality goes.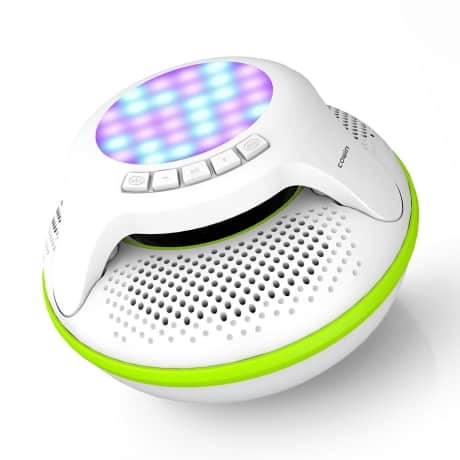 14. Iced Party Platters
Although simple in design, this 2 piece set of iced platters is the smartest way to keep food chilled while also outside in the summer heat. Perfect for entertaining! They also make something similar to this but in a bowl form for dips, pasta salads, etc.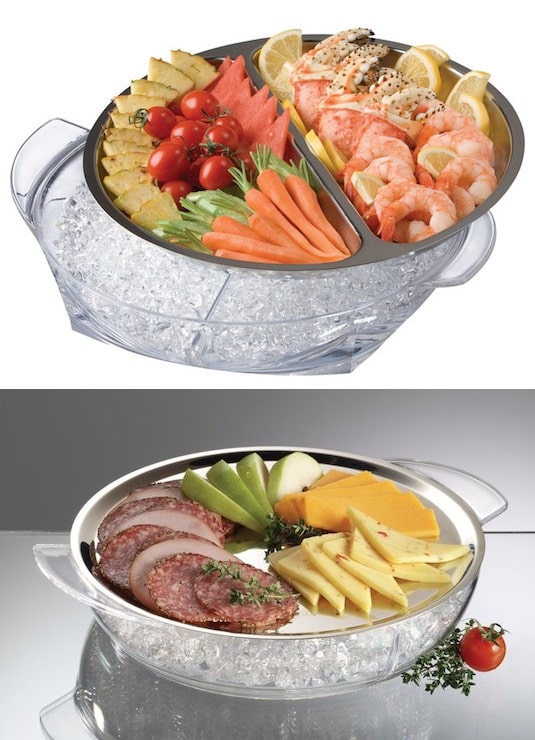 15. Baby Wading Pool
This is like bringing the water park home! Just hook it up to a hose and let the little ones play and stay cool all day. Even the smallest of yards would have room for this kind of water play. Read the reviews and check it out here on Amazon.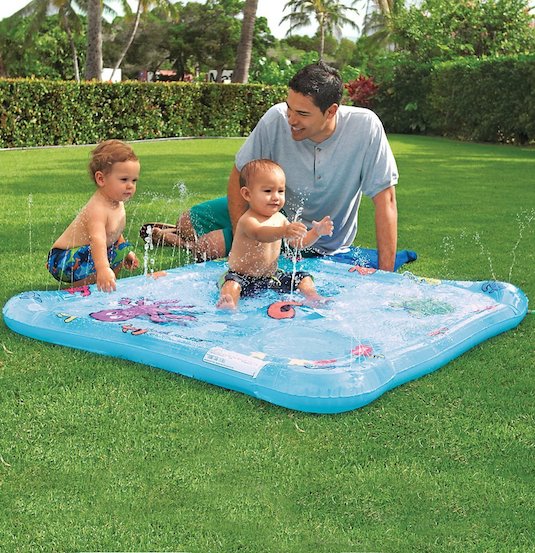 16. Wine & Beverage Tote
A drink with a handle– yeah, I think I'm going to have to get this ASAP. This beverage tote is ideal for a party on-the-go or brining your favorite drink to a party with ease. There is also room for a cold pack to keep it chilled if needed. The bags for this are sold separately, but hold up to 100 ounces of your favorite drink!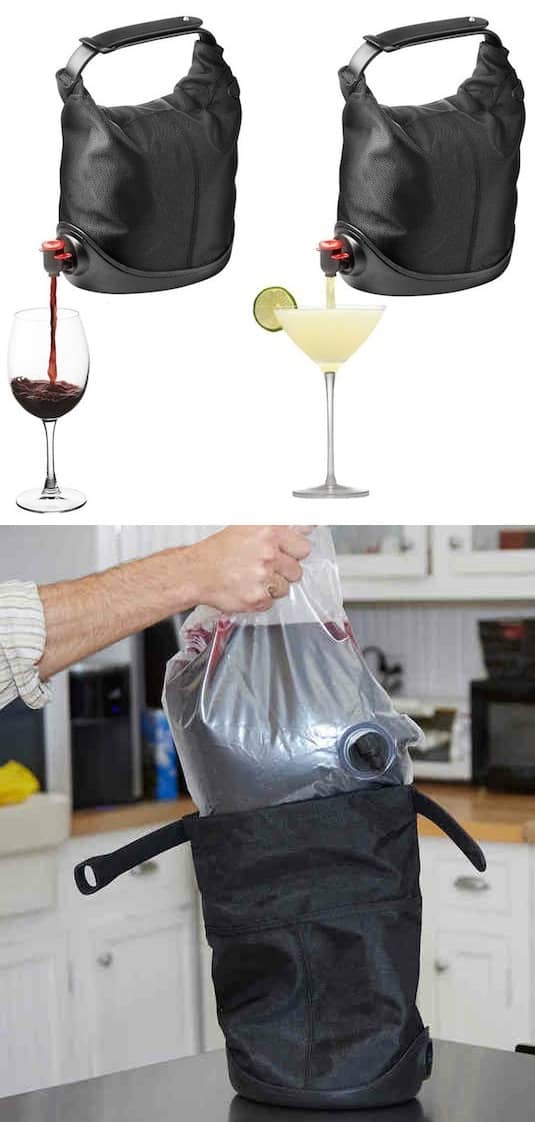 17. Pet Cooling Mat
Don't forget about your furry little friends! Keep them cool on hot summer days with this pet cooling mat. It's pressure activated, so all they have to do is simply lay down on the mat to help with heat exhaustion.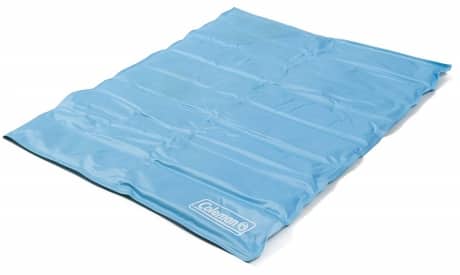 18. Inflatable Beer Pong
Now, this looks like a pool party that couldn't possibly get boring! This inflatable beer pong table even has a built in cooler to store your drinks. Are you looking forward to summer yet? 🙂

Check Out The Rest Of These Summer Products
19. Pool Hammock
A pool hammock for you and your summer love with this portable pool float for two. Add sparks to your summer with an inexpensive pool float for one or two people. Portable enough you can pack in a beach bag or bring on vacation.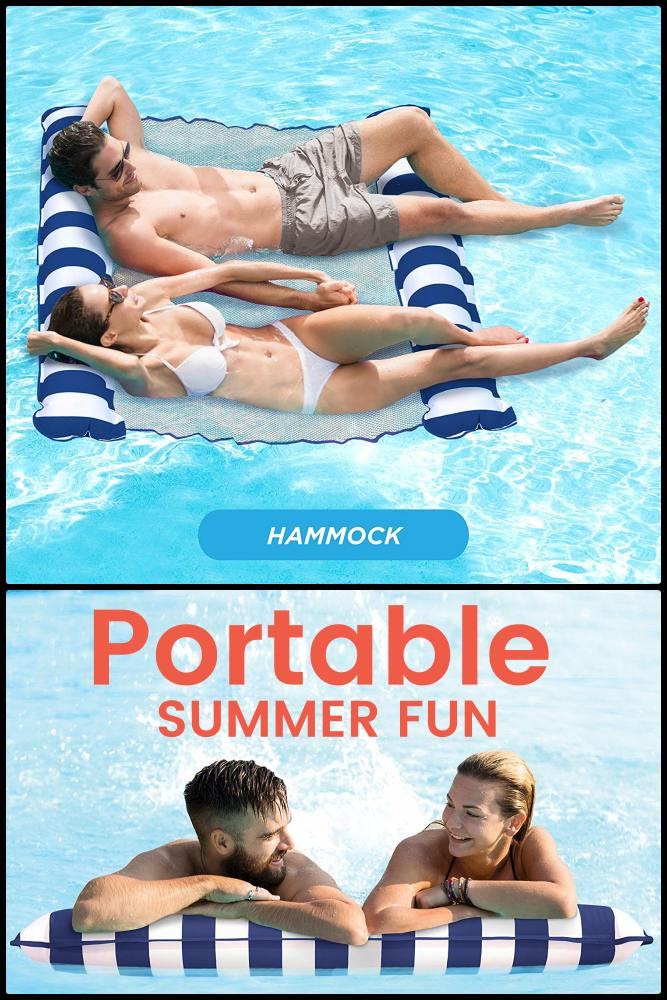 20. Disc-O-Bed Youth Kid-O-Bunk with Organizers
This portable bunk bed is perfect for summer! Summer means vacations, traveling, sleepovers and more! You'll need a portable way to sleep when you are away from home. This is a must for kids who will be camping or staying a grandparent's house.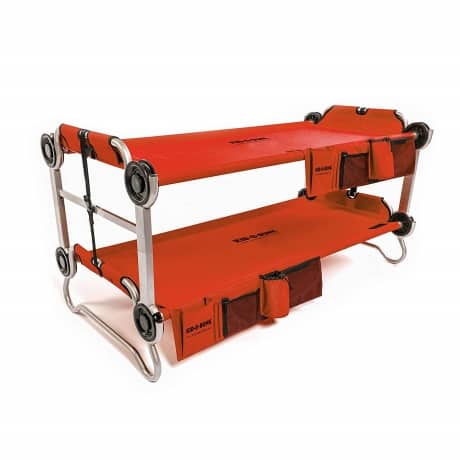 21. Bose Bluetooth speaker
This wireless Bluetooth speaker questions the need to every hire a DJ for your party. The highest sound quality I've ever heard on a wireless Bluetooth speaker! This speaker can go wherever you go and it also gets the party started. My husband loves this speaker and has gotten his money's worth from it. You can bet he has it going at bonfires, birthdays, picnics, and all summer activities. Cue up that favorite summer song playlist!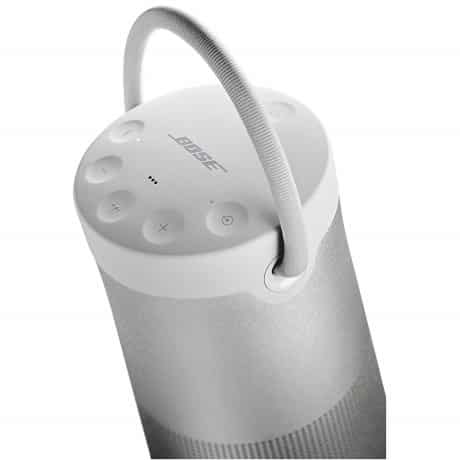 22. Kids water table
Finding fun and safe outdoor activities for babies 24 months to 3-4 years old can be challenging. A sensory table like this water table is just good clean fun! I remember when my boys were little my mother-in-law had one of these in her shaded back yard. We would sit at the patio table and visit for hours while the little ones happily played. All the different features on the water table keep kids highly entertained at all ages.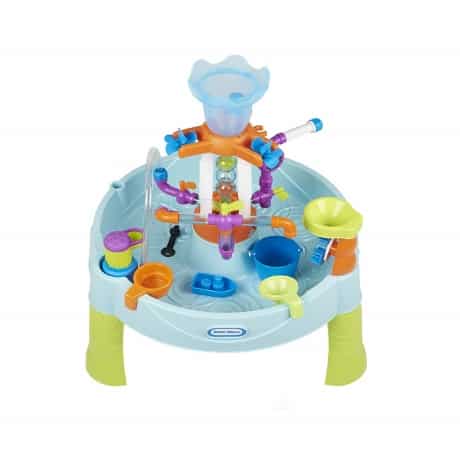 23. Sandtastic Play Sand
This is the absolute softest sand. We used this sand to fill a small baby pool for a birthday party game. The kids have kept that same sand and played with it for years – YEARS! They bury treasures in there, dig with trucks and just let it run through their hands. This is a nontoxic sparkling white sensory play sand. It is hard to believe some simple sand can provide hours and hours of fun for kids – but it's true!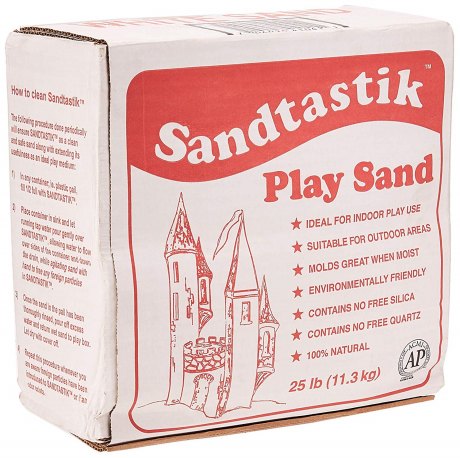 24. Kids Sprinkler
Scorching hot summer days call for a quick and fun way to cool off. This beach ball sprinkler is the perfect solution. It can entertain kids (and adults too!) while cooling everyone off. I love how this beach ball is strong enough to withstand some rough use! Oh! How fun would a few of these beach ball sprinklers look in the yard for a summer birthday party with a beach theme?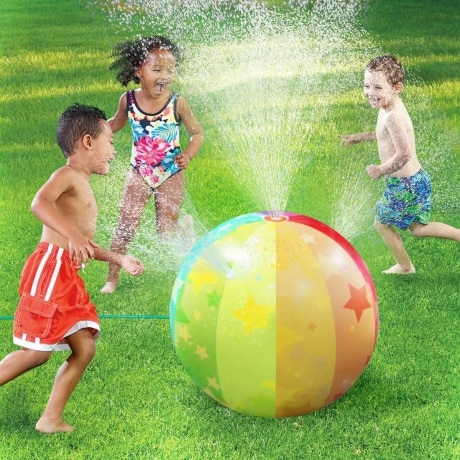 Check Out The Rest Of These Summer Products
25. Bug Soother
The worst part of summer is when bugs start to ruin fun outdoor activities.
This Bug Soother Spray is my go-to insect repellent spring summer and fall. Made with essential oils it deters mosquitoes, gnats, flies and more! It's an all-natural spray safe for kids, pets and the environment. If you don't have the ingredients and time to DIY your own all natural bug spray try this Bug Soother. I carry it to baseball games, camping and bike rides.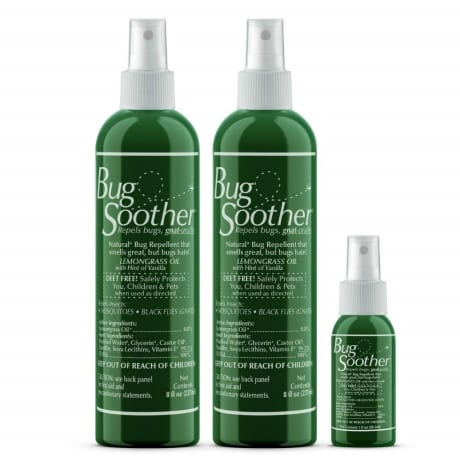 26. Hot Dog Roasting Sticks
Summer time you can find my family hanging out by the bonfire at night. Usually roasting hot dogs playing our favorite summer songs. There is no better way to feel all those great summer vibes then near a bonfire. BUT it calls for the perfect roasting stick for marshmallows and hot dogs. I like these roasting sticks because they are long enough for kids to use safely. Kids will likely be asking for "s'more" summer family time!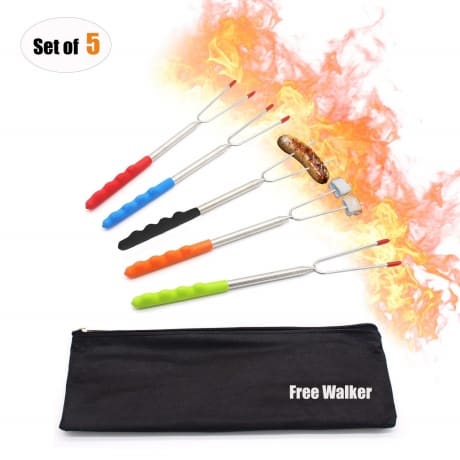 27. Sun Tea Pitcher
I love summer sun tea. Sun tea is when you place tea bags in a large covered jug of water while letting it slowly brew in the summer sun. Enjoying sun brewed tea over a glass of ice is simply refreshing and easy. Many of the best childhood summers involve sun tea. This sun tea pitcher can hold tea bags, fresh fruit or mint leaves without letting them escape into your glass as you pour.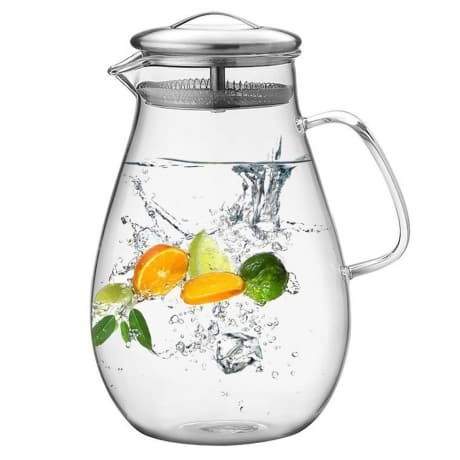 28. Zero Gravity Lounge Chair Recliner
I've been hearing so much about these!
I'm pretty sure I could "gravitate" towards the sunshine in this zero gravity chair. Portable, comfortable and airy – this is the perfect summer seat. Imagine getting comfy on the porch at the same time watching the sunset sitting in these adjustable zero gravity lounge chair recliners. Also this is an ultimate pool side lounge chair it includes cup holder, tray and head rest. Perfect for sun bathing by the pool or at the beach.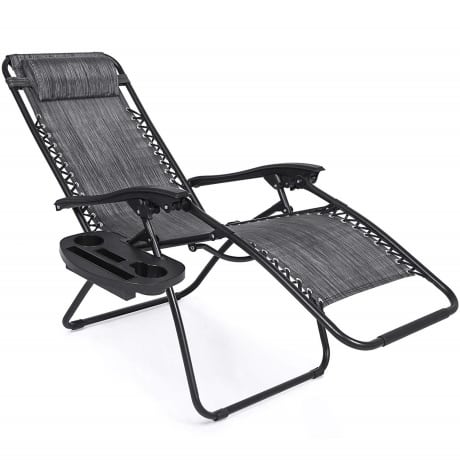 29. Water Slide
My mother-in-law had one of these. Just a warning for you – all the kids in the neighborhood will be knocking at your door! Kids would peer into the backyard to see all the cousins enjoying this super fun waterslide. I can't help but be a little jealous of my kids. These great summer products just didn't exist when I was little. My greatest summer product when I was a kid was the banana slide. A banana slide was a glorified plastic tarp that we sprayed with a banana shaped sprinkler, so we could slip and slide our way down a hill. We usually wound up with a grass stains on the back of our swim suits from sliding off the tarp. This inflatable water slide is a serious upgrade!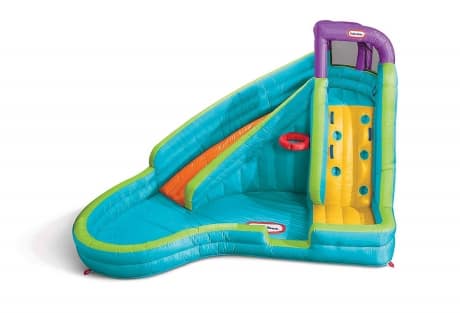 30. Bubble Machine
Kids and adults can't resist popping bubbles. What is it about these little pockets of air that make them so magical? Summer time is full of simple joys and a bubble machine is one of those simple joys. Just fill it up and turn it on and it fills the air with a "Gazillion" bubbles! Instant fun for kids and adults.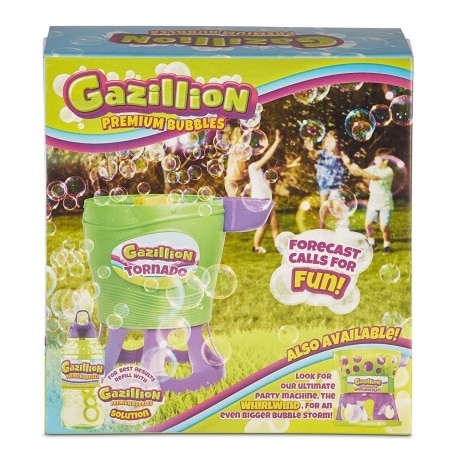 31. Movie Projector
It's on our family's summer bucket list to set up an outdoor movie theater. We would like to have movie nights outside this summer. We love watching movies on Sunday nights. But in the summer we can't decide between a family movie night or sitting outside on a nice summer night by the bonfire. Why not have the best of both worlds? This projector will connect with your phone or laptop. So you can stream movies from your favorite apps like Netflix and amazon prime video. Check out the projector we went with to check this off our summer bucket list.