Updated on
This post contains affiliate links. Please see our Disclaimer Policy.
20. Illuminated Ghosts
Light up your porch with these easy DIY illuminated ghosts! Unfortunately, the source for this (craftymisadventures.com) has let their domain expire, but the instructions seem self explanatory. Simply wrap string lights around a tomato cage, and top it with something round such as a styrofoam ball, cover it with a sheet (or any thin white material), glue on felt eye cut-outs, and voila!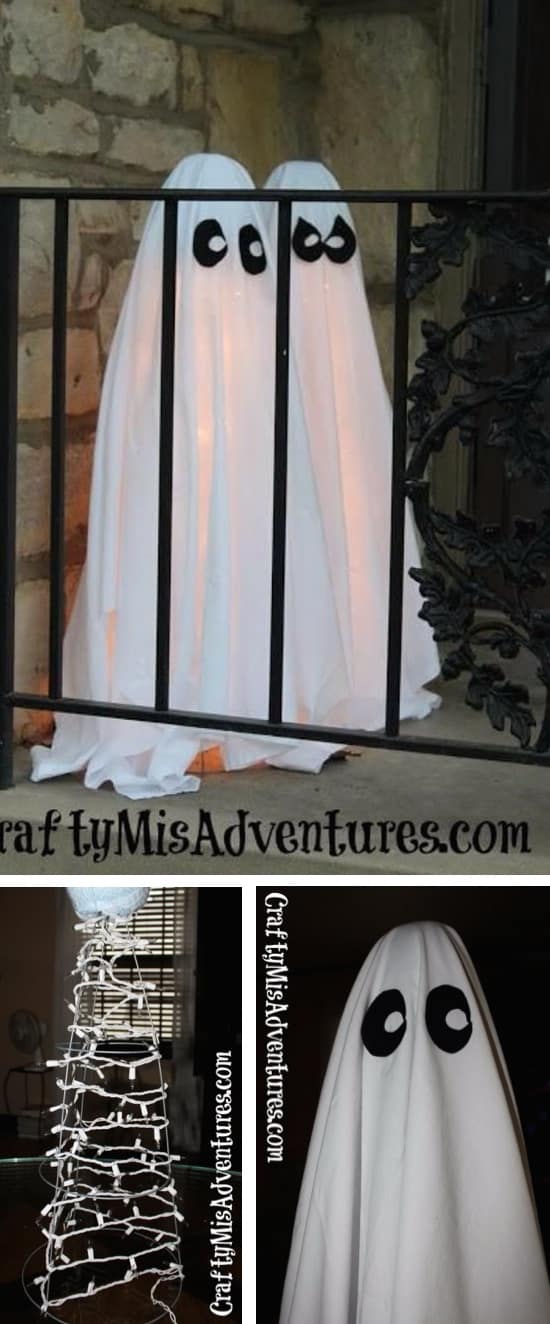 View the entire list of 16+ Awesome Homemade Halloween Decorations.
---