This post contains affiliate links. Please see our Disclaimer Policy.
11. DIY Halloween Door Mat
Customize your own Halloween door mat with just about any stencil! You can spruce up an old door mat or buy one with a blank canvas. Just surround it with a few pumpkins, and you've added a touch of subtle festivity to your front porch. Check out the full instructions here.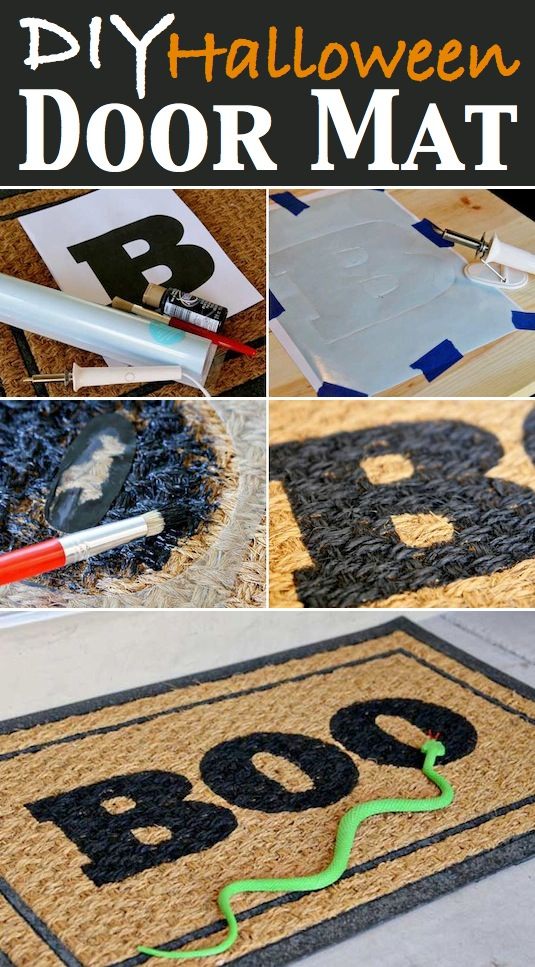 12. Huge Black Spider
Start Halloween night off right by greeting your trick-or-treaters with a huge black spider! I like this idea for a large shrub or bush covered in spider webbing. A milk jug (with the top cut off and cleaned thoroughly), black Duct tape and black pipe insulation is all you will need to make this eight-legged friend.
Tips:
You can also use spray painted styrofoam balls in place of the milk jug (one large for the body and one a little smaller for the head).
Glue feathers from a black boa all over the body to make it hairy!
Cut small triangles out of the pipe insulation where you want the legs to bend, and then use duct tape to secure it in a bent position.
Use ping pong balls or large googley eyes for the eyes, and add detail to the body with paint if you'd like.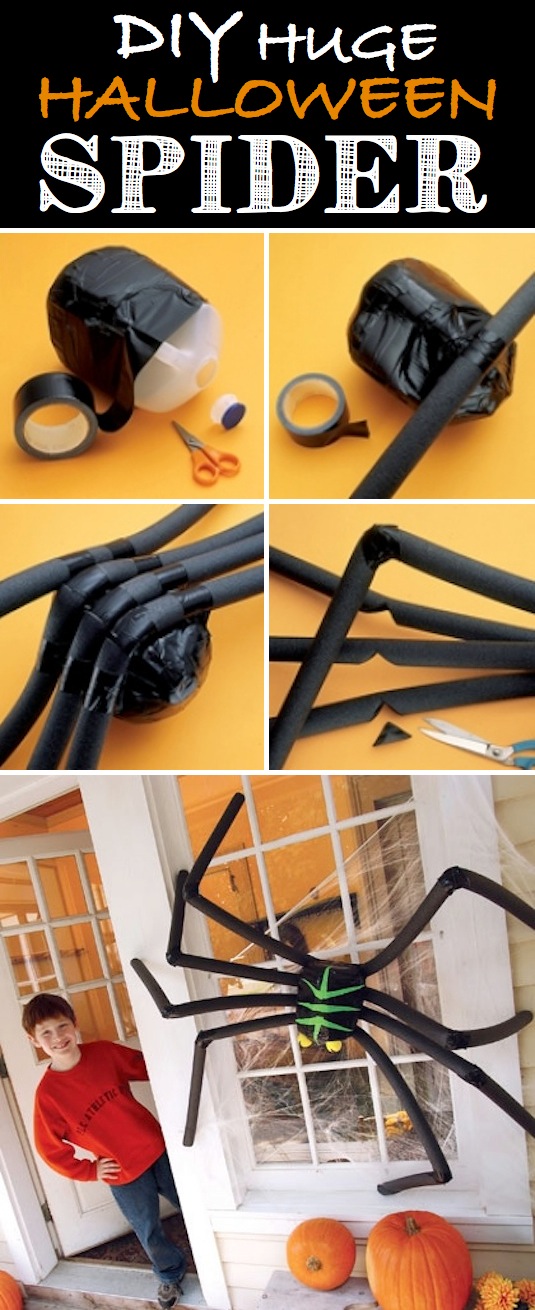 13. Frankenstein Door
I'm not suggesting that you paint your door green, but this Frankenstein door is too cool! The project itself will cost you under a buck, and for the ease and low cost, it sure does create a big impact! Check out how it was done here.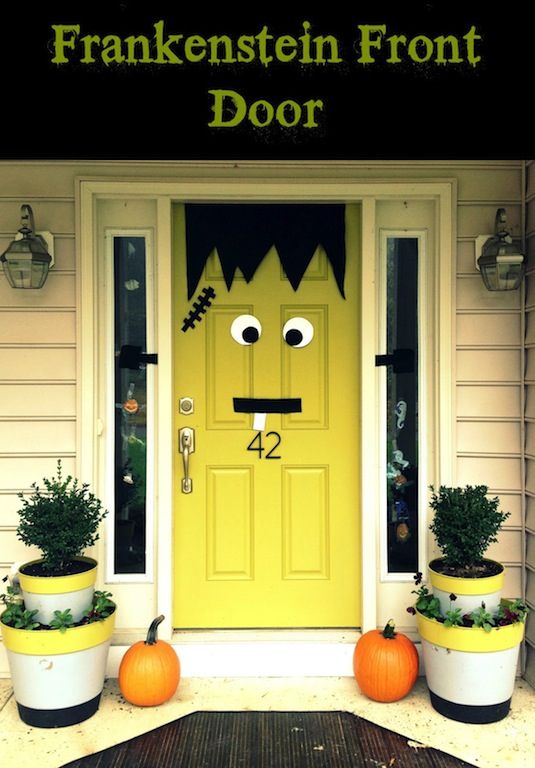 View the entire list of Awesome Homemade Halloween Decorations.
---


Happy Halloween!
Join our
Halloween Party Planning Facebook Group
.
Go to
Facebook
and click the "Visit Group" button.