Last Updated on November 17, 2022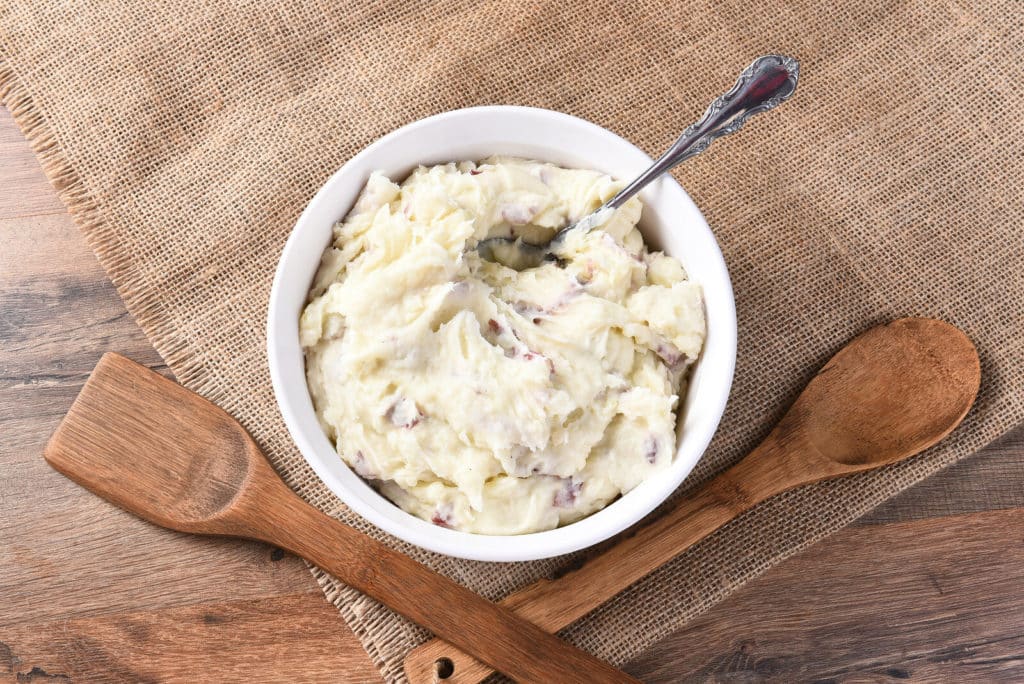 Hearing the words "Mom, will you please make these again" is music to my ears! Especially when I know the food I am placing in front of my family is made with real, nutritious foods that are fueling their body's to be all that their Creator designed them to be. That's the response I got from my 12-year-old son when I made these mashed potatoes.
Typically, when I make mashed potatoes, it's the traditional peeled potatoes, almond milk, ghee or organic grass-fed butter with some salt and pepper, but I decided to venture out of my normal (who likes boring?) with these ultimate mashed potatoes.
So on my fourth 30-Day Reset I decide to mix it up a bit and try Meatless Mondays. That's when I discovered these Balsamic Roasted Mushrooms, which were the perfect topping to these mashed potatoes.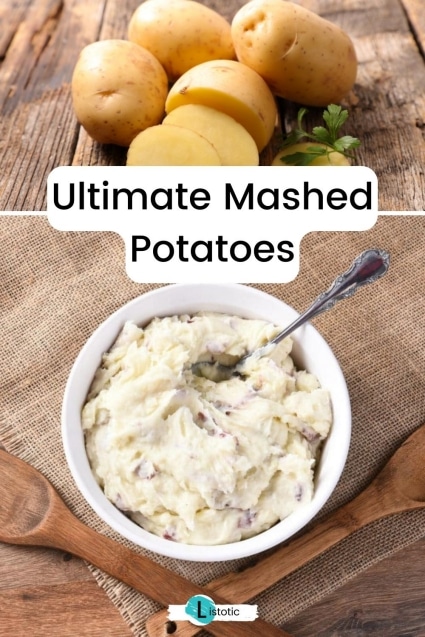 Ingredients
2 lbs. Russet Potatoes
6 oz. Kale
1 Tbsp. Olive Oil
¾ tsp salt
½ cup coconut milk in a can
1 tsp parsley
½ tsp oregano
½ tsp basil
¼ tsp garlic powder
¼ tsp onion powder
Fresh cracked pepper
2-3 Tbsp. Ghee or Grass Fed Organic Butter
Instructions
First, peel and dice the potatoes into one-inch cubes. Rinse the cubes well in a colander, then place them in a large pot with water. Place the lid on the pot, bring it to a boil. Then, boil potatoes until they are very tender (10-15 minutes)
Once the potatoes are tender, drain in the colander and let sit while you prepare the kale.
Then, add the chopped kale, 1 Tbsp olive oil and 2 Tbsp water to the pot used to boil the potatoes. Then, season with salt and pepper.
Sauté over medium heat just until wilted (3-5 minutes), then remove the kale from the pot.
Next, return the drained potatoes to the pot, and add the ghee or grass-fed organic butter, coconut milk, dried parsley, oregano, basil, garlic powder, onion powder, salt and cracked pepper. Mash the potatoes until smooth, and stir in sautéed kale.
Time to serve them up!
Enjoy!