Last Updated on June 11, 2020
This post contains affiliate links. Please see our Disclaimer Policy.

13. Creme Brulee French Toast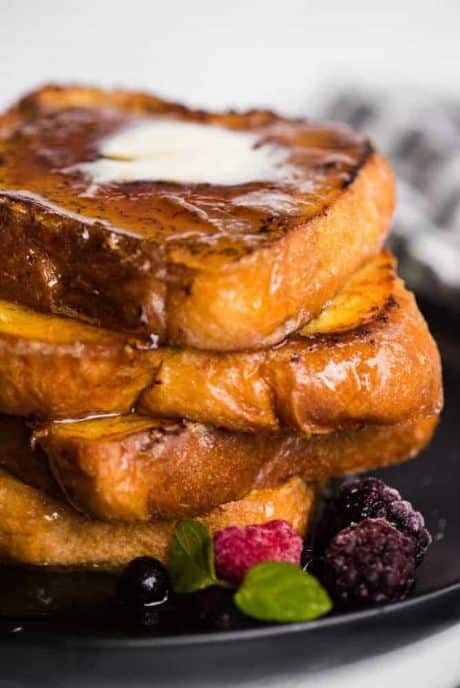 Wait, Are these French Toast Recipes for breakfast or dessert?
French toast has never sounded more delicious. You'll feel like you're eating out at a five-star French eatery when you eat this french toast. The combination of creme brulee and french toast results in a thin layer of caramelized sugar on the surface of the toast. Delicious! Find it here at The Recipe Critic.

14. Churro French Toast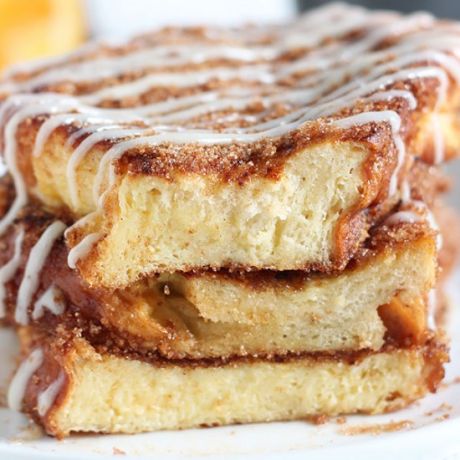 This recipe combines delicious churros and french toast. It even includes instructions for a cream cheese drizzle to top it with. Combining your desserts and breakfasts may not be the healthiest idea ever, but it sure is a tasty one! Find out more at Handle The Heat.

15. Peaches and Cream French Toast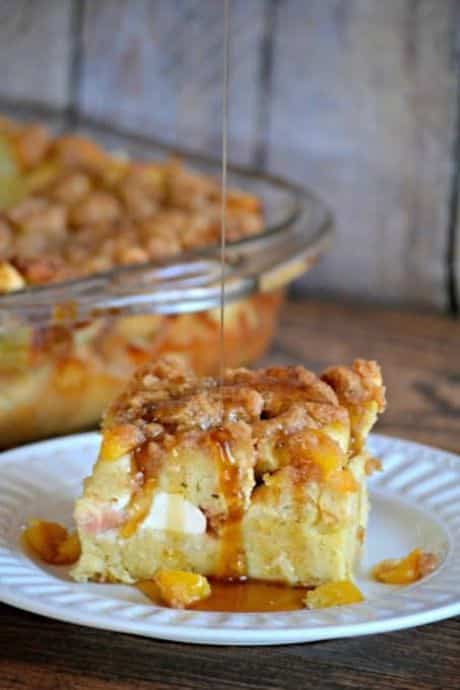 Source: 365 Days of Baking and More
Fruit makes all French toast recipes even better!
French toast just goes so well with fruit. In fact, I feel like a majority of breakfasts could benefit with a little bit of fruit, savory or sweet! Peaches have always been one of my favorite fruits, and combining them with french toast sounds absolutely amazing. Find out more over at 365 Days of Baking and More.

16. Caramel French Toast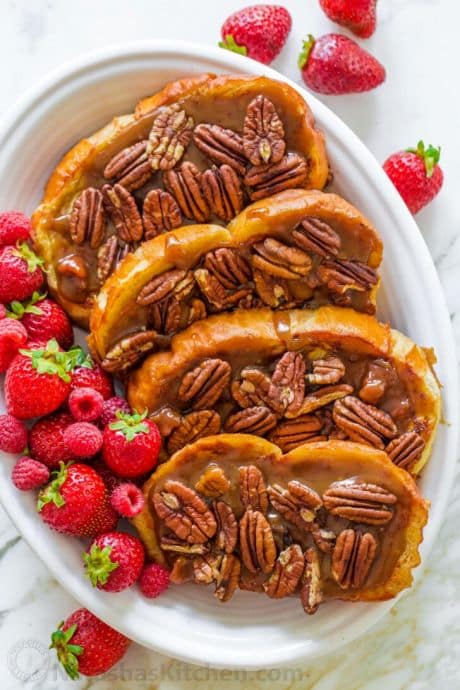 Who doesn't love caramel? As Well as caramel, this recipe also includes pecans and bacon. Guaranteed, this recipe will change your whole perspective on french toast. Caramel is a delicious and unforgettable addition to your classic french toast recipe! Find out more here at Natasha's Kitchen.

17. French Toast Waffles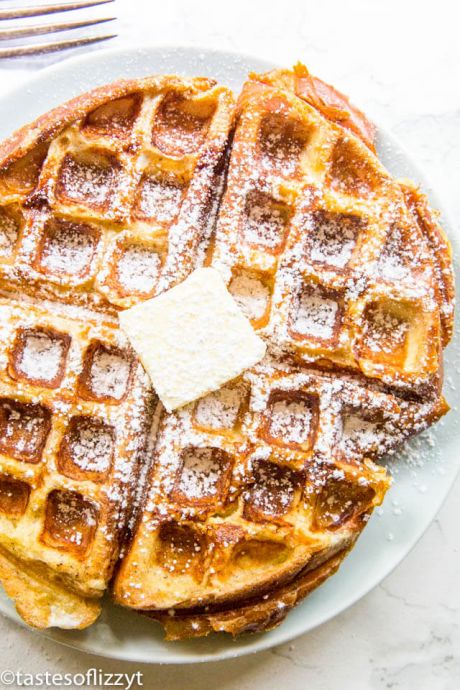 Anything you can make in a waffle iron is a win in my book. It's just so convenient. Making french toast in the waffle iron certainly is a game-changer. Top it with powdered sugar, syrup, fruit, or even brown sugar. Find it here at Tastes of Lizzy T.

18. Eggnog French Toast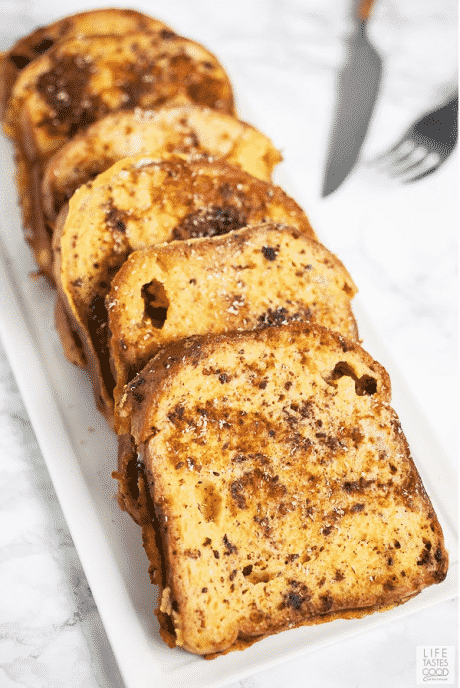 Turns out you can use eggnog as much more than a festive drink. It has the potential to make mind-blowing french toast! It may not be December anymore, but you can still fall in love with this recipe year-round. Find it here over at Our Life Tastes Good.
View the entire list of The Only French Toast Recipes You'll Ever Need.
---