Last Updated on June 11, 2020
Who doesn't love french toast? French toast recipes can range from simple breakfast recipes to borderline dessert, and that's why it's one of my favorite foods. This is a list of a wide variety of unique french toast recipes that are sure to be the only ones you'll ever need. With mother's day on the way, anyone of these recipes will be sure to bring a smile to her face.
Listotic is featuring 25+ french toast recipes that just so happen to be…
the only french toast recipes you'll ever need.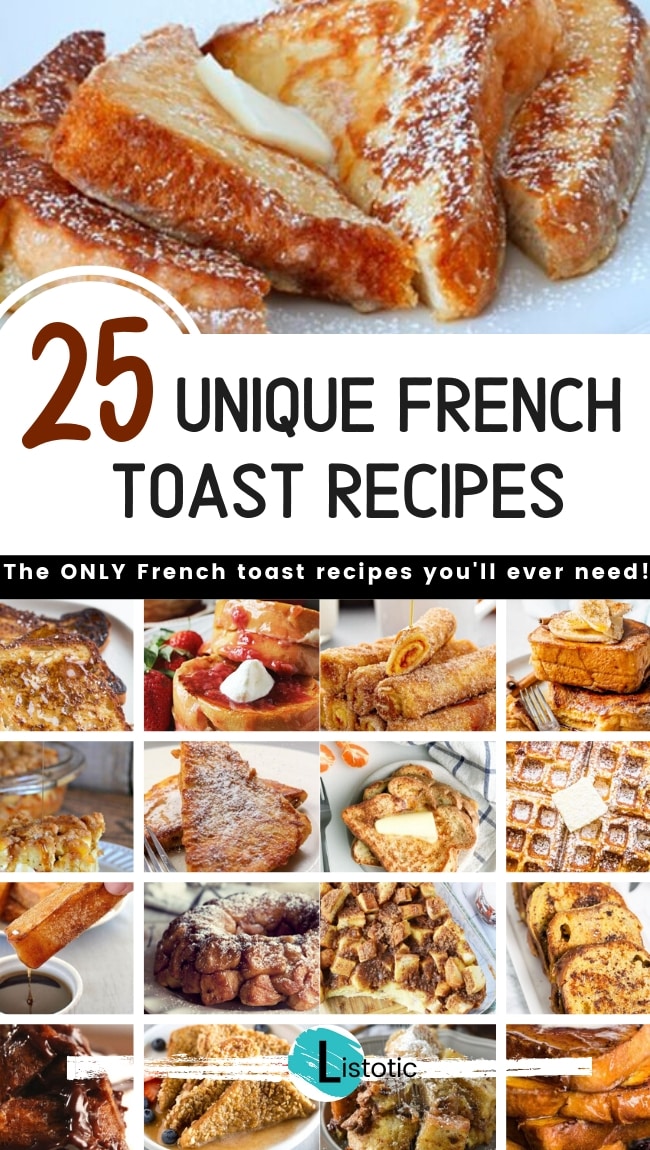 This post contains affiliate links. Please see our Disclaimer Policy.
View the entire list of The Only French Toast Recipes You'll Ever Need.
---