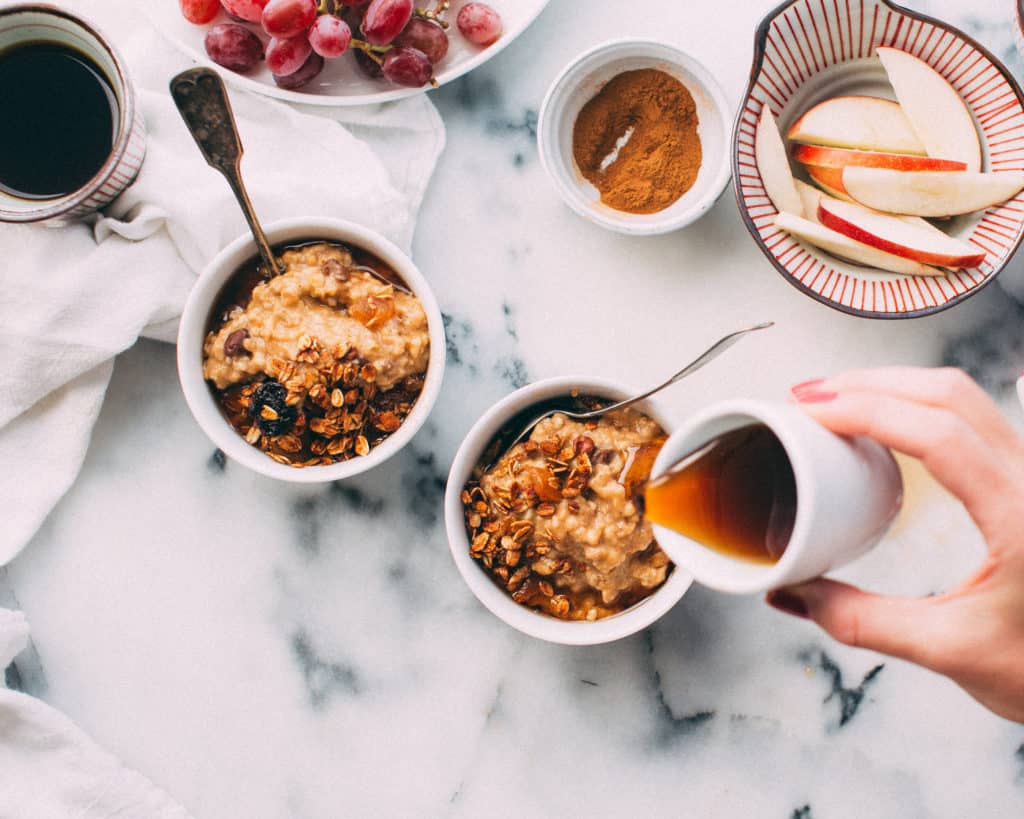 When you hear the words out of your husband's mouth "This is the best apple crisp I've ever had" you know you've hit the jackpot.
I can't even count how many times I've made apple crisp in my life. I remember making apple pies and apple crisp in the kitchen with my mom and wondering if I would ever be able to slice apples as fast and as accurate as she could.
Now my son stands next to me at the kitchen sink and I hear these words "Mom, how do you peel that apple so fast and slice it so quickly." There is something special about watching your mother's hands prepare a meal or sweet treat with the love and compassion she holds in her hands for her family.
So, I've taken the recipe I made with my mom over the years and tweaked it to be gluten-free. I replaced the white sugar with coconut sugar, corn starch with arrowroot starch, regular flour with gluten-free flour and added the chopped pecans because nuts make everything better!
Ingredients
6-8 baking apples, washed, peeled and sliced (Macintosh and Honey Crisp). It's best when the apples come straight off the tree.
2 tsp. arrowroot starch
Cinnamon
2 Tbsp. Coconut Sugar
½ cup organic old-fashioned rolled oats
½ cup Bob's Red Mill Gluten-Free Baking Flour
1/3 cup coconut sugar
½ cup chopped pecans
¼ cup organic grass-fed butter
Instructions
Wash, peel and slice the apples in an 8×8 glass dish.
Sprinkle 2 tsp of arrowroot starch, cinnamon to taste and 2 Tablespoons of coconut sugar on apples. Stir apples to mix.
In a separate bowl add the next 4 ingredients (rolled oats, flour, chopped pecans, and coconut sugar) to make the crumble.
Add butter to the mixture by cutting in small pieces and then working the butter into the mixture with your hands to create a crumble.
Pour crumble mixture over the apples.
Bake at 350 degrees for 45 minutes.
Enjoy!