Cold appetizer individual charcuterie ideas made easy!
This post contains affiliate links. Please see our Disclaimer Policy.
Individual charcuteries are perfect for all types of parties. They are "up-town" but super easy to make. Individual charcuterie cups became popular during COVID-19. But just because we don't like COVID doesn't mean we can't keep this trend. I predict they stick around for a long time because they are so fun for parties. Jarcuterie and charcuterie cones are best for serving cold appetizers. They are a lot easier than you might think! Check out these genius charcuterie tips and tricks for beginners. Swap boring appetizer trays with boxes, cups, cones, and jarcuterie recipes.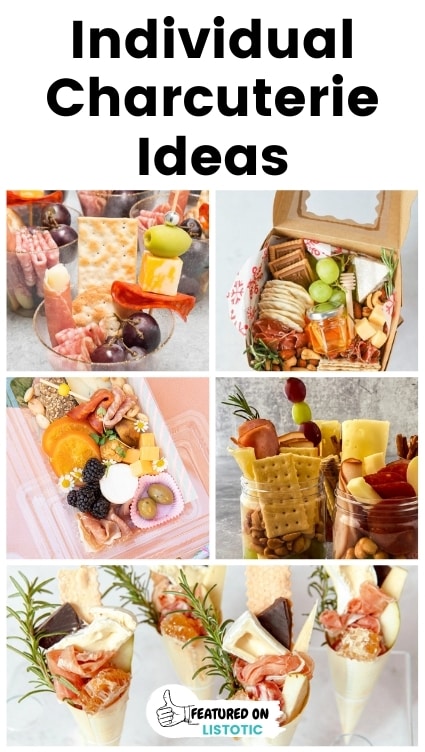 1. Mini Individual Charcuterie Boxes
Individual Charcuterie boxes make the perfect gift. They do not need a fancy box. Recycled plastic fruit containers are in fact perfect for cold appetizers. See for yourself and get the steps from Sarah Hearts.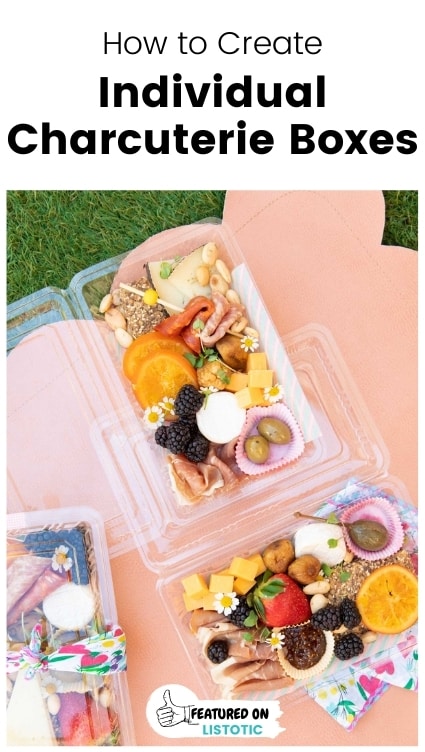 2. Mini Graze Boxes
Mini graze boxes are fun cold appetizers to hand out at parties. Using tissue paper and small plastic cups makes these appetizers super easy to serve. Learn how to create these adorable mini graze boxes over at Dimples on my What.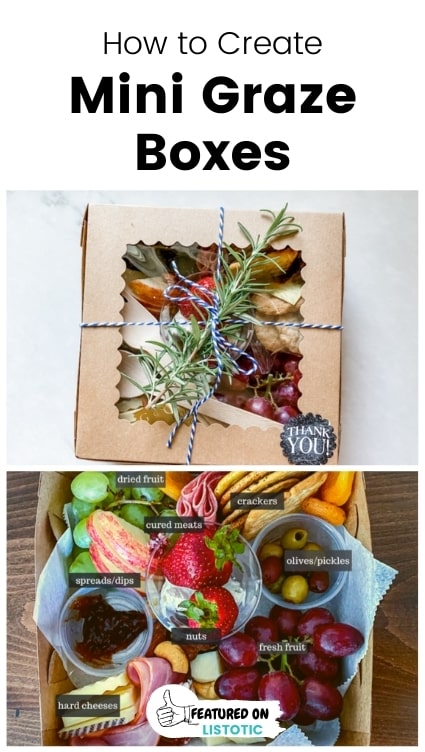 3. DIY Charcuterie Boxes
This easy tutorial explains what flavors you'll want to have in a charcuterie box. Michelle goes over how to keep everything looking beautiful and yummy. Learn everything you need to know right here on Modern Mom Life.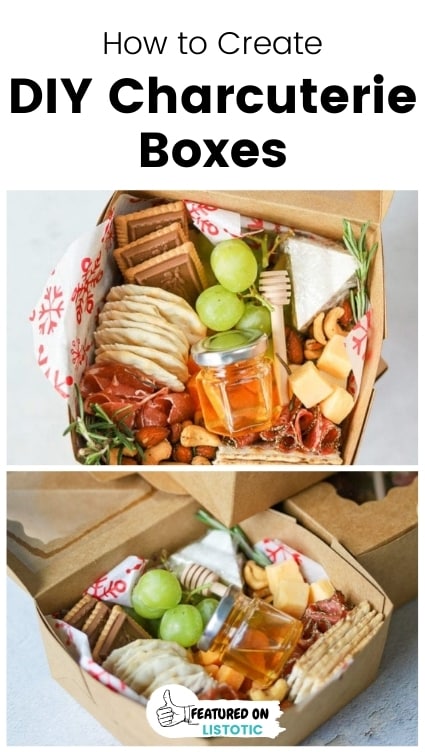 4. Individual Charcuterie Boxes with Candy
These adorably sweet individual charcuterie boxes are so fun. What a great for children's birthday gift idea! Personalize this box with favorite candies. Try chocolate, caramels, gummies, or hard candies. You could even add some nuts or berries in along with the candies. So fun! Learn how to make this sweet candy charcuterie box over on Cutefetti.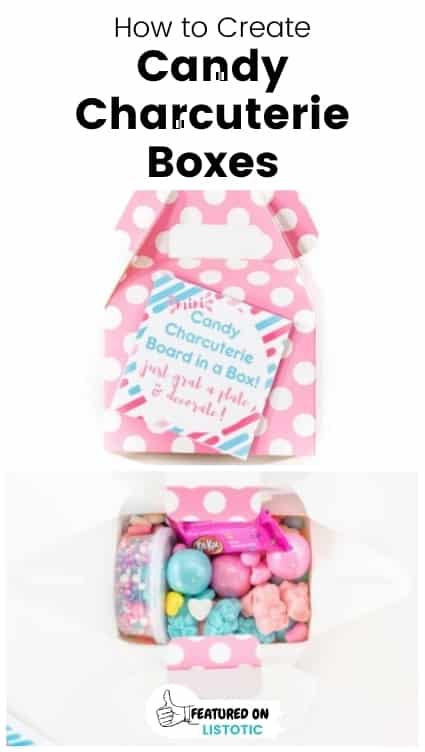 5. Individual Charcuterie Cups
Individual charcuterie cups are the quick, easy mess-free appetizer to make for any occasion. They kind of remind me of these cold Italian appetizer skewers. But of course, these cups are filled with more goodies than a skewer can hold! Janica gives tips and tricks for beginners. Learn how to create charcuterie in a cup over on Cooking with Janica. So everyone can make charcuterie cups like a pro!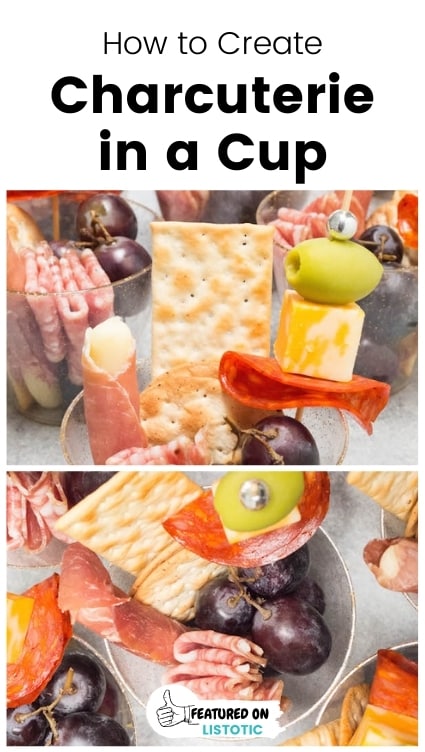 6. Special Event Charcuterie Cups
Serve these at your next event, because who doesn't love a perfectly portioned appetizer? Easy to hold cups makes them pretty mess-proof for special events. See how to create adorable charcuterie cups over at 100 Days of Real Food.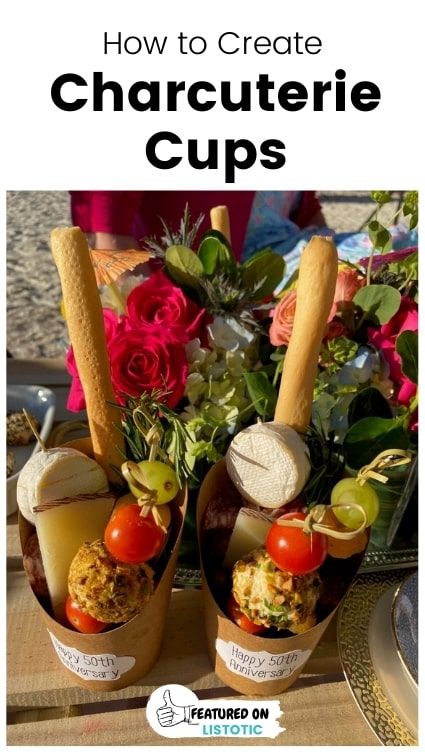 7. Individual Charcuterie Cones
Charcuterie cones are handheld appetizers for any occasion! They're portioned, mess-free, and mind-blowingly easy to create. Learn how to create these genius cones over at The Table by Harry & David.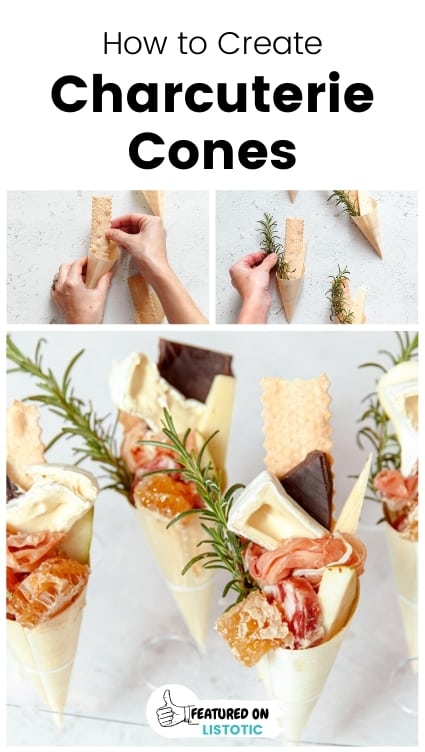 8. Charcuterie in a Jar
Did you know you can make individual charcuterie in a jar? Jarcuterie is simple and may just be what your next event needs! Jars are easy to handle and great for outdoor events. Learn how to create charcuterie from Julie Blanner.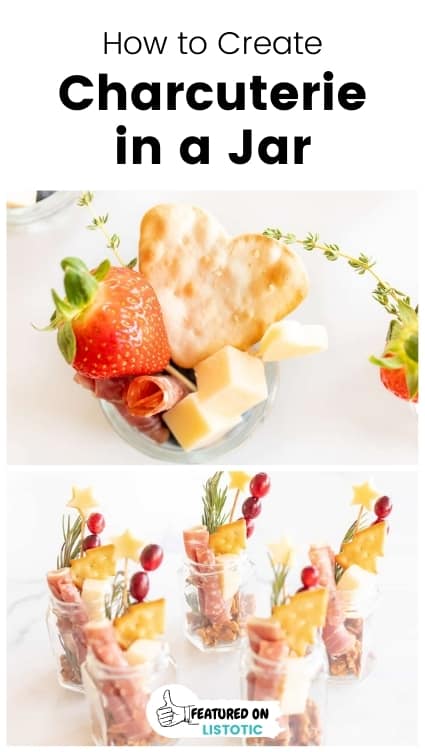 9. DIY Jarcuterie
Jarcuterie is the cutest and easiest way to serve cold appetizers to guests. Grits and Gouda guide has the best methods. Learn how to stack the appetizers in the jar for both convenience and presentation here.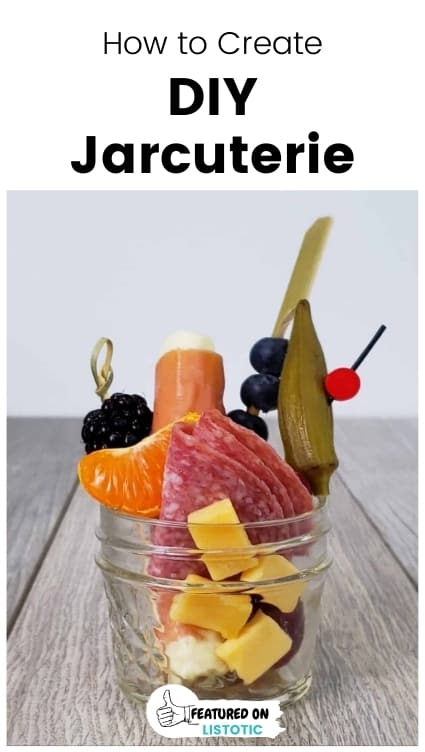 10. Sweet Jarcuterie
If you're looking for something sweet enough to serve as a dessert, this jarcuterie tutorial is it. Truly, it's the perfect recipe for your next event! I love it because it is completely unique way to serve dessert. Check out Hostess at Heart's tutorial to find out how to make this SWEET jar.
11. Savory Jarcuterie
Looking for a savory appetizer? Try this easy "jar"cuterie recipe. Similar to the charcuterie cones this Jarcuterie is perfectly portioned. Mason jars will never go out of style because they are always going to be useful! Hostess at Heart shares the best food combinations to put in a jar.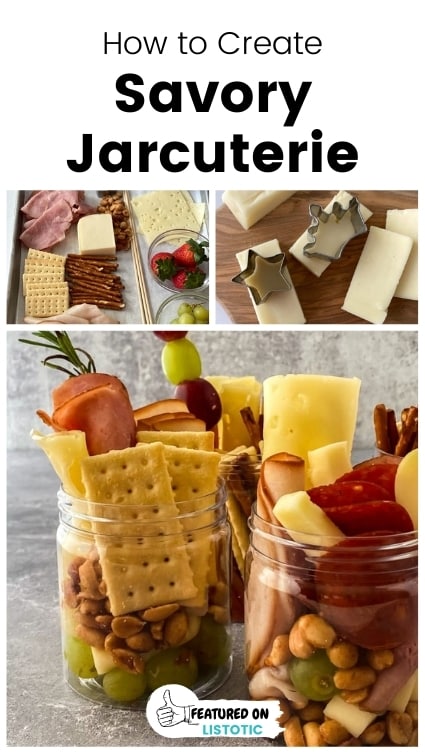 12. Individual Charcuterie Boards
These mini charcuterie boards are adorable! I love them because they are perfect for any event! Additionally, the step-by-step instructions from Life is a Party give teach you how to make the best board. Learn how to create spectacular individual charcuterie boards here.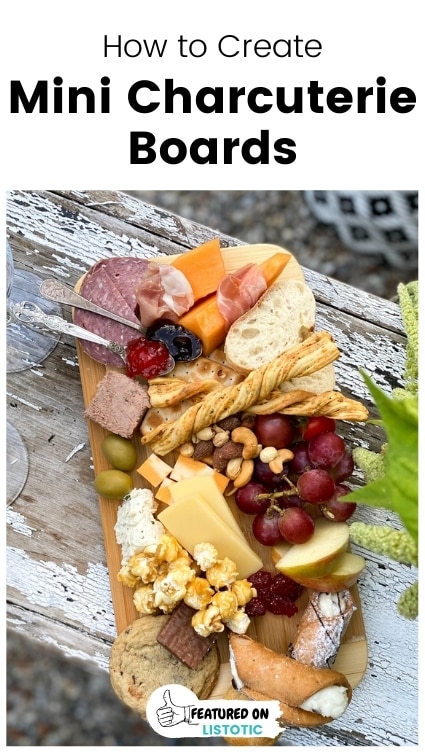 13. Easiest Individual Charcuterie Plates
We saved one of the best for last. Oh, I am for sure going to make these for the next book club! I love mini boards but did you know individual charcuterie plates can be on any type of plate? The key is how you put arrange it. Learn how to create the easiest individual charcuterie plates over on Cooking with Amber.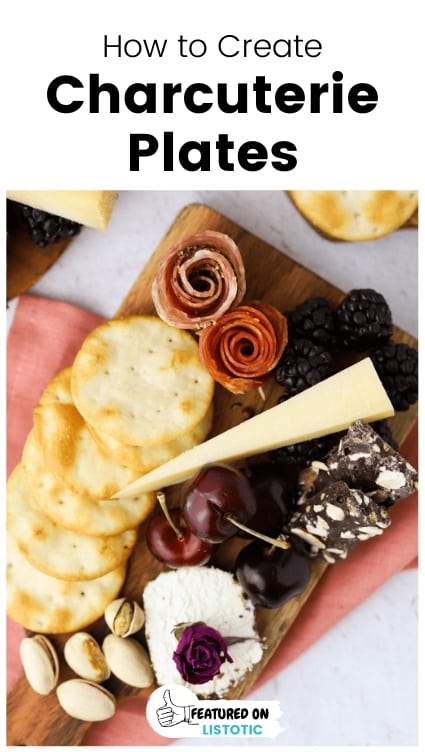 So, what do you think? Fancy but easier than you thought? I sure hope you enjoyed these individual charcuterie ideas because I'm sure the trend is here to stay! Save this idea on Pinterest so you can come back to it!